What does it take to make a top-rated Android app? The Flipkart online shopping app, rated 4.5 on the Google Play Store, is one of a handful of apps tailored for the Indian Android user that has earned accolades from Google for exceptional performance on a number of criteria. It wasn't always a smooth ride, though. Flipkart's product development team had to surmount several challenges to build an app that delivered on multiple parameters. Hear the story straight from the Flipkart team behind India's leading online shopping app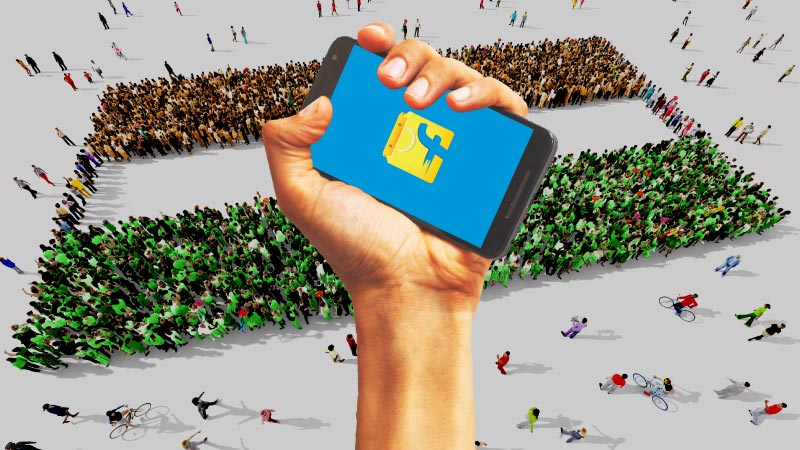 In 2013, Flipkart launched its Android app on the Google Play Store, enabling mobile phone users in India to enjoy online shopping on their smartphones. Flipkart, India's e-commerce pioneer, had already started selling books online via its desktop website in 2007 and had over the years grown in scale and capability. However, with a large number of Indians owning mobile phones and exploring the still-nascent mobile web, and with a majority of them using devices that ran on the Android platform, the e-commerce market was ripe for tapping.
The Android platform, which was introduced in 2007 by the Open Handset Alliance comprising Google, HTC, Sony, Dell, Intel, Motorola, Samsung, LG and others, soon went on to claim the largest market-share among mobile operating systems and by 2013, had released Android Version 4.4, nicknamed KitKat. The Flipkart app was at the time the only e-commerce app in the market to offer a native experience — which means that it was written and developed specifically for the Android platform and could take advantage of operating system features native to that platform. The people of India had access to online shopping like never before — at their fingertips.
India had the third-largest number of smartphone users in 2013 with 117 million users, growing annually at a rate of over 45%. While Apple offered customers a premium experience in the iPhone, it was surpassed in accessibility by Android, which brought smartphones to the masses at affordable prices. By 2016, over 100 million users were on the Flipkart Android app, with numbers growing steadily.
Today, where apps compete for your interest, time, and in some cases, storage space, Android users are spoiled for choice, and it's not easy to stand out among the plethora of offerings on the Google Play Store.
Today, the Flipkart app is one among a handful that has a coveted rating of 4.5, making it the top-rated e-commerce app on the Play Store, with over 7 million ratings and over 100 million downloads.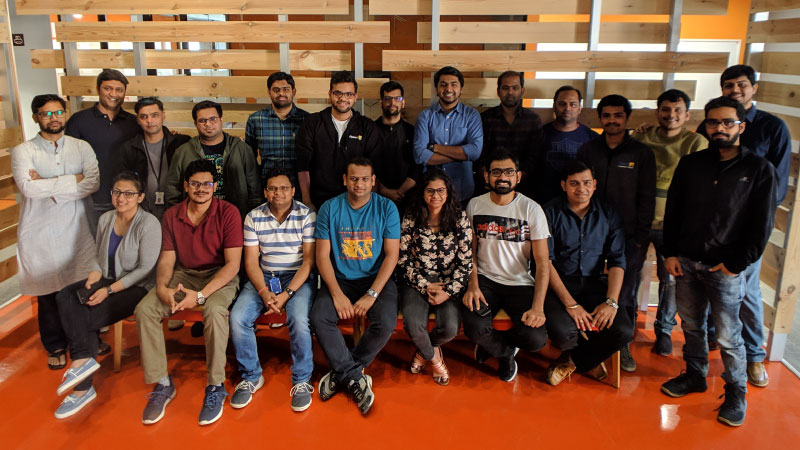 ---
Customer-driven tech, built from the ground-up
What motivates users to give an app a high rating?
"It's very difficult to put a finger on what exactly drives ratings over time," says Nishant Paliwal, a Product Manager in the Android team at Flipkart. "There's a whole lot of work that goes into driving the experience to the absolute best it can be, and even the smallest of changes can go a long way in terms of appreciation from customers.".
What's remarkable about a 4.5 rating, especially given the high number of reviews and downloads, is that it is a function of Flipkart's customer-first culture and rigorous approach towards app development. The team aims to make the app accessible to even the most low-end Android devices.
"The work begins at the concept stage. When we review app design, one of the processes we have set up is having working sessions where the product, engineering, and design teams come together to review the app as a whole, rather than look at it in isolation and miss the big picture, which is to give every user the best possible experience regardless of their choice of device or internet provider," says Mohammad Yasir, Flipkart's Director – Engineering, for the Android team.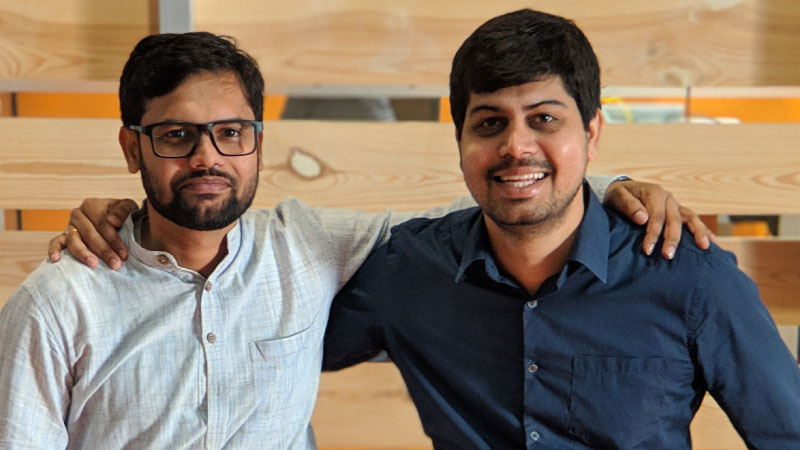 Leveraging user insights to build an app for everyone
While small changes to apps may hardly be noticeable to the average Indian shopper, they transform the experience subtly over a period of time. For instance, have you ever paid attention to the way an app scrolls downward on a phone? Sure, it bothers you when it's clunky, but only the most discerning Android user would notice a silky smooth scroll experience in isolation.
"It's small changes like this, the reduced load time, the 0.07 percent crash rate, and the app size of 10 MB itself, that add up to the Flipkart experience on Android," says Aishwarya Kumar, an Engineering Manager in the User Acquisition and Growth team."We want the app, and through it, Flipkart, to be accessible to even the most basic Android device, in the most remote of cities."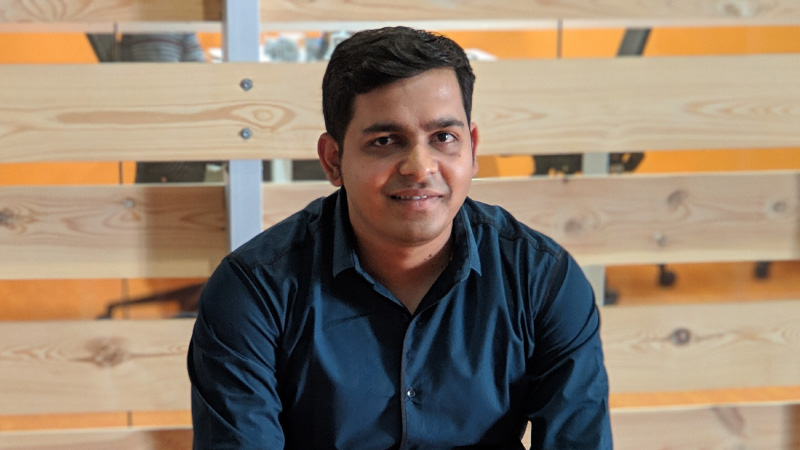 ---
An ecosystem of its own
"When a customer downloads the 10MB install package off the Play Store, they aren't simply downloading a shopping app. They're getting a host of other experiences that we have integrated into the Flipkart app, and these experiences can continue to be added because we built a scalable way to do it," says Sourabh Gupta, who heads the Android team at Flipkart. What he's referring to, is Flipkart Travel, PhonePe, and 2GUD.com, all of which can be accessed directly through the Android app without having to install additional apps or being redirected to another website. Users can book flight and bus tickets, buy refurbished goods and more, right on the Flipkart app, where they are already logged in.
"Google developed Android App bundling, which helps keep the app size low. We were one of the earliest adopters of this tech and helped them iron out any bugs we found," says Manish Kumar Patwari, one of the main software development engineers on the app development team, and whose work on the Flipkart app drew high praise from Google."We are working on a dynamic module delivery method for Android (currently in Beta) which will help reduce the app size further."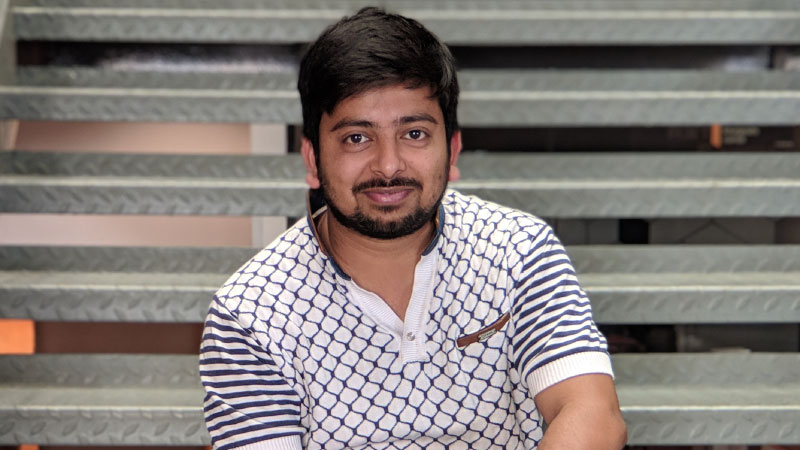 ---
Going app only — a stepping stone in hindsight
2016 was a shaky year for the Android platform. Crashes were high, apps weren't the most stable, and while the world was going mobile, making the transition as a developer was easier said than done. After capturing the market on the desktop website, Flipkart's decision to go app-only was questioned by the media, by customers, and by investors and analysts alike.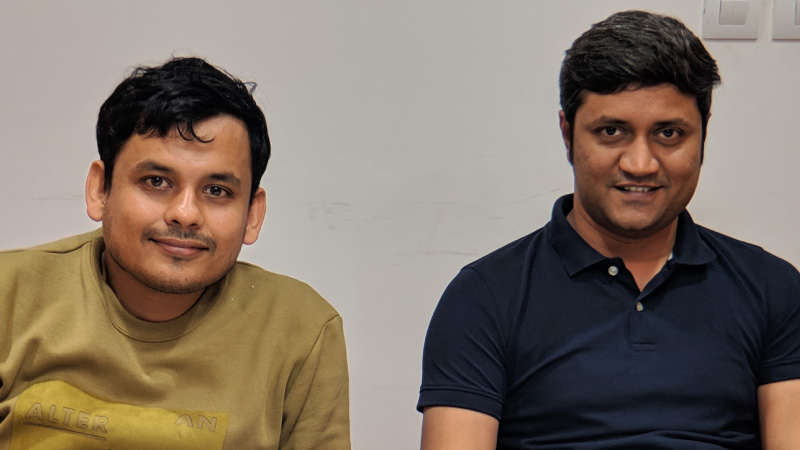 Arindam Mukherjee, Senior Director – User Growth and Acquisition, says, "Given that 95% of our traffic comes from mobile devices, I think we wouldn't be in this enviable position today if we hadn't tried to shift to a mobile-first mindset."
The learning from that exercise, he says, was a stepping stone to what Flipkart has been able to accomplish today. The world was going mobile-first, India included, and Flipkart needed to adapt.
"While the way we executed it could have certainly been better, it brought about a much-needed change in our collective mindset," says Arindam. "It was a blessing in disguise."
While maintaining a 4.5 rating is an impressive accomplishment, Arindam and his team are not resting on their laurels.
"The level of delight we provide the customer is at a 4.6 or 4.7," he says. "It's constant work to stay in the lead, and one must always be ahead of the curve."
---
Photos: Roshan Pai