Technology accelerates on a daily basis and our gadgets need to match their frenetic jump to fuel our fast-paced lives. In this rush there's often a whole lot of wastage. Our smartphones are the prime example of tech that finds itself being replaced very often. A better front-facing camera, a faster processor, a better OS, a slimmer design, a wider screen, a 4G connection… you name it, and it's a reason to switch. After all, do you remember how many old phones you've simply thrown away? Ever thought about one word: Exchange?
Don't dump your old phone. Exchange it on Flipkart!

What did you do with your old mobile phone? Did you dump it in the trash? Did you sell it for peanuts at your friendly neighborhood mobile phone shop? Or hand it over to your milkman? Or gift it to a friend for free? There's a lot more you can do with your old mobile phone. For instance, on Flipkart, you can exchange your old mobile phone for great deals on a brand new smartphone of your choice. The Flipkart mobile phone exchange program gets you the best price and value for your old device. If your old phone is in working condition, you know what to do next. Just head over to Flipkart and avail of the cool exchange offers. Don't believe us? Listen to these happy customers who have experienced the thrill of exchange!Read the full story: http://bit.ly/m0bxchfks1

Posted by Flipkart Stories on Monday, 9 January 2017
Click these banners to see current smartphone exchange offers
---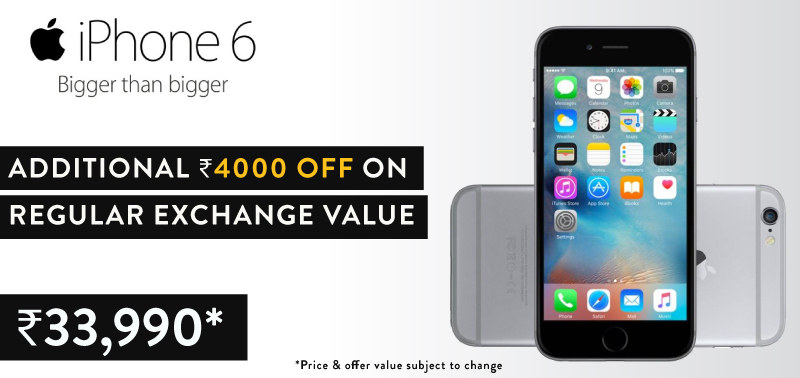 Flipkart now gives you the option to exchange your old phone, getting you a nifty discount on a new one, in the process. Sounds good, right?
How to exchange your mobile phone on Flipkart
Here's how you go about it.
Find out when Flipkart's mobile phone exchange offer begins every month.
Zero in on a few smartphone models during your search (it's easier on the Flipkart mobile app) that suit your lifestyle and your personality, simply tap on them to view their specifications.
This inner page, which features all the seller information, warranty and phone specs, like RAM, camera, etc., will also contain a box prompting you exchange your old phone. This option will only appear on select models on which this exchange offer is valid.
Next, you'll see a prompt that asks you to select the product you want to exchange. This is an easy 3-step process.
First, select the brand. Once you tap here, you'll see a drop-down menu that lists all brands that are available for exchange. Here you'll see options like Panasonic, Lenovo, Sony Xperia, Samsung, etc. for example.

Once you select the brand of your old phone, select the exact model. For example, if you've selected Sony Xperia, you'll again see a drop down menu with models such as Sony Xperia E Dual SIM, Sony Xperia ion, Sony Xperia T2 Ultra, etc.
If you do not see your phone's exact model mentioned here, then it is not eligible for returns. Don't worry though, because Flipkart will keep adding to this list in time.
Next to the name of the model you select, you'll also see the discount amount mentioned. All discount amounts are pre-decided and can change from day to day, so make sure to take note of the discount amount.
Selected your model? The last thing that's left for you to do is to enter the IMEI number (or the unique identifier) of your model. Rather than searching the phone top to bottom, all you need to do to get this IMEI number is to dial *#06# from your phone.
You'll receive a number and need to enter this number in the space provided on the app. Tap the CHECK option to make sure that your phone is eligible for an exchange.
Then enter your PIN code in the space provided below to check the availability of the exchange offer at your location.
Don't forget to check the box next to the words, 'I agree to the terms and conditions'.
All good so far? Simply tap ADD TO CART (Exchange Offer) and you'll see that the discount has already been applied to your order! You get your cash back immediately and without fuss.
Now is the time that you keep your old phone ready for the exchange. Make sure that you pack it in its original box, put in the charger and any accessories your old phone came with and also include the original bill.
What's left? Answering the door! When your new smartphone is delivered, our delivery staff will check your old phone. Please note that if your old phone does not match the specified conditional requirements, you will not be able to exchange it for the new phone that you have ordered. To purchase the new phone, you will then be required to place a new order (without exchange) and then be able to buy the product.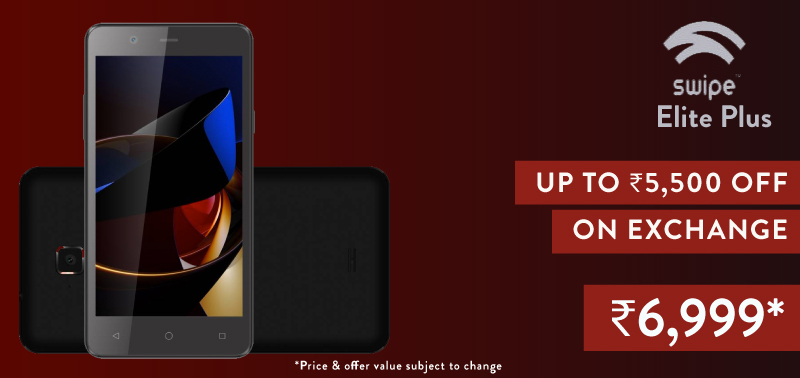 Simple, isn't it? That's how life should be!