For the Flipkart family and everyone in our ecosystem, 2021 has been a year of strengthening bonds, bringing people together in the e-commerce fold, giving back for a greener planet, and most importantly democratizing e-commerce for all. We have proudly stood with the nation through trying times and carried the torch for underserved communities to find their footing in a pan-India market. Their improved livelihoods, is our success. And we are driven to do more. Here's how I look back on 2021 and what I take with me into the next year as we look forward to a year of hope and renewed determination to play our part in realizing the collective dream of an empowered India.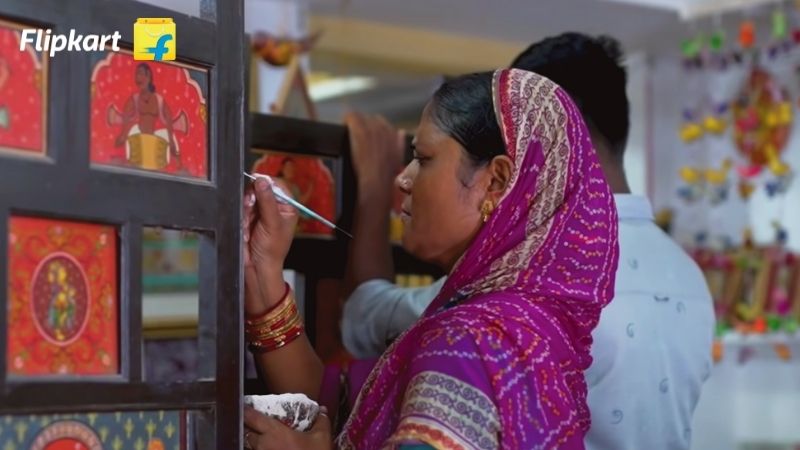 As we look ahead towards 2022, it is imperative to take forward the positives from the year gone by, and dwell on the lessons learned, in order to usher in another year of realising success on all fronts. The homegrown Flipkart Group, through its entities including Flipkart, eKart, Myntra, Cleartrip and Flipkart Wholesale and PhonePe, remains committed to facilitating thousands of entrepreneurship and employment opportunities across the country while leading on frontiers for digital inclusion. As India, supported by the tremendous efforts from the government, fought the devastating second wave of COVID-19, we joined the battle, forging collaborations with the right partners across the ecosystem. These partnerships not only helped us to reach life-saving equipment to people and places where they were most needed, they also helped us to empower entrepreneurs and MSMEs to prevail over pandemic challenges.
This year, we underscored our commitment to the planet, and made building a sustainable future a key priority. In addition, we fostered a culture of giving back as we continued to fulfill long-term commitments and built on existing ones while enabling the growth of an inclusive e-commerce ecosystem.
For us at Flipkart, success means creating lasting value for India, our communities, and democratizing commerce through locally developed technology and innovation for all. This year has seen us make significant strides on all those tracks.
Answering the call for an empowered India
At Flipkart, collaboration is in our DNA. We strengthened partnerships with various central and state government bodies in our mission to create an empowered India. Extending support towards our Prime Minister's vision of 'Atmanirbhar Bharat', we signed an MoU with the Ministry of Rural Development (MoRD) of the Government of India, for their ambitious Deendayal Antyodaya Yojana – National Rural Livelihood Mission (DAY-NRLM) program. Through this partnership, we aim to empower local businesses and self-help groups (SHGs), especially those that are led by women, by bringing them into the e-commerce fold.
.@MoRD_GOI signs MoU with @Flipkart

Extending support towards PM's vision of '#AatmanirbharBharat', Flipkart joins hands with @DAY_NRLM

Rural products from SHGs have huge potential of acceptance among the masses, says Shri @girirajsinghbjp

🔗https://t.co/vQBtOAjXfB pic.twitter.com/CGu5GaLSw4

— PIB Rural Development (@PIB_MoRD) November 2, 2021
Our response to the devastating second wave of the pandemic earlier this year reinforced our collaboration with various central and state administrative bodies to ramp up relief efforts. Walmart's global capabilities and Flipkart's local distribution network helped ensure that vital oxygen and life-saving medical supplies were made available to those who needed them most.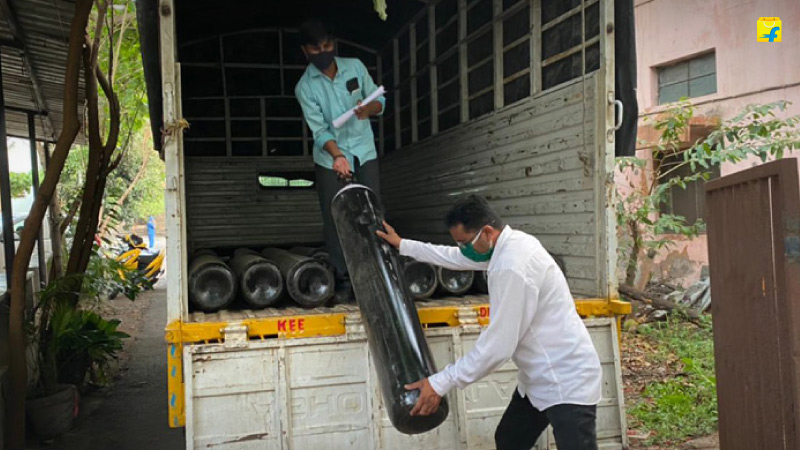 We worked with state governments to donate ICU ventilators and life-saving equipment, helping meet the growing demand for these materials on the frontlines, along with our support of the national vaccination drive. With the 'Omicron' variant of the virus posing an imminent threat globally, we will strengthen our partnerships to come to our country's aid when called upon.
The agriculture sector is the backbone of our country's economy. In our efforts to democratize e-commerce for all, it was important for us to bring about a positive impact for farming communities. True to our ethos of being an inclusive and democratic platform, we have extended our partnerships with Farmer Producer Organizations (FPOs) to enable market access and growth for farming communities and boost access to staples on the marketplace platform. Over the past year, we have fostered partnerships with FPOs like Aranyak Agri Producer Company Ltd. in Bihar, Nisarga Farmers Producer Company Ltd. in Kalaburagi, and social sector organizations such as Foundation of Development of Rural Value Chains (FDRVC) and Andhra Pradesh Mahila Abhivruddhi Society (APMAS), among others. Through these partnerships we were able to source pulses, staples and whole spices, and bring them onto our platform. These newer avenues, made possible through e-commerce and technology, have been able to generate increased incomes for farmers and support these communities in their business growth. We want to continue building these deeper engagements that positively impact the livelihoods of millions of farmers and under-served communities across the country and increase their income.
Additionally, Flipkart and Walmart were part of the largest agri-tech deal in India, announcing a fresh round of investment in Ninjacart to organize the agri-ecosystem and create economic opportunities for the farming community. Our investment and partnership in Ninjacart over the years stands testament to our continued commitment and the success we have seen in our endeavor to create a democratic and organized agriculture market.
The true value of digital commerce
The Flipkart Samarth program celebrated its second year with a slew of new partnerships. Launched in July 2019 with the ambitious mission of uplifting and embracing millions of artisans, weavers, and micro-entrepreneurs who form a big part of the country's economy, Flipkart Samarth has brought them access to a pan-India market by harnessing the power of technology. Today, Flipkart Samarth supports the livelihoods of over 9,50,000 artisans, weavers and craftspersons across India, and is tirelessly working towards bringing many more of them onto the platform.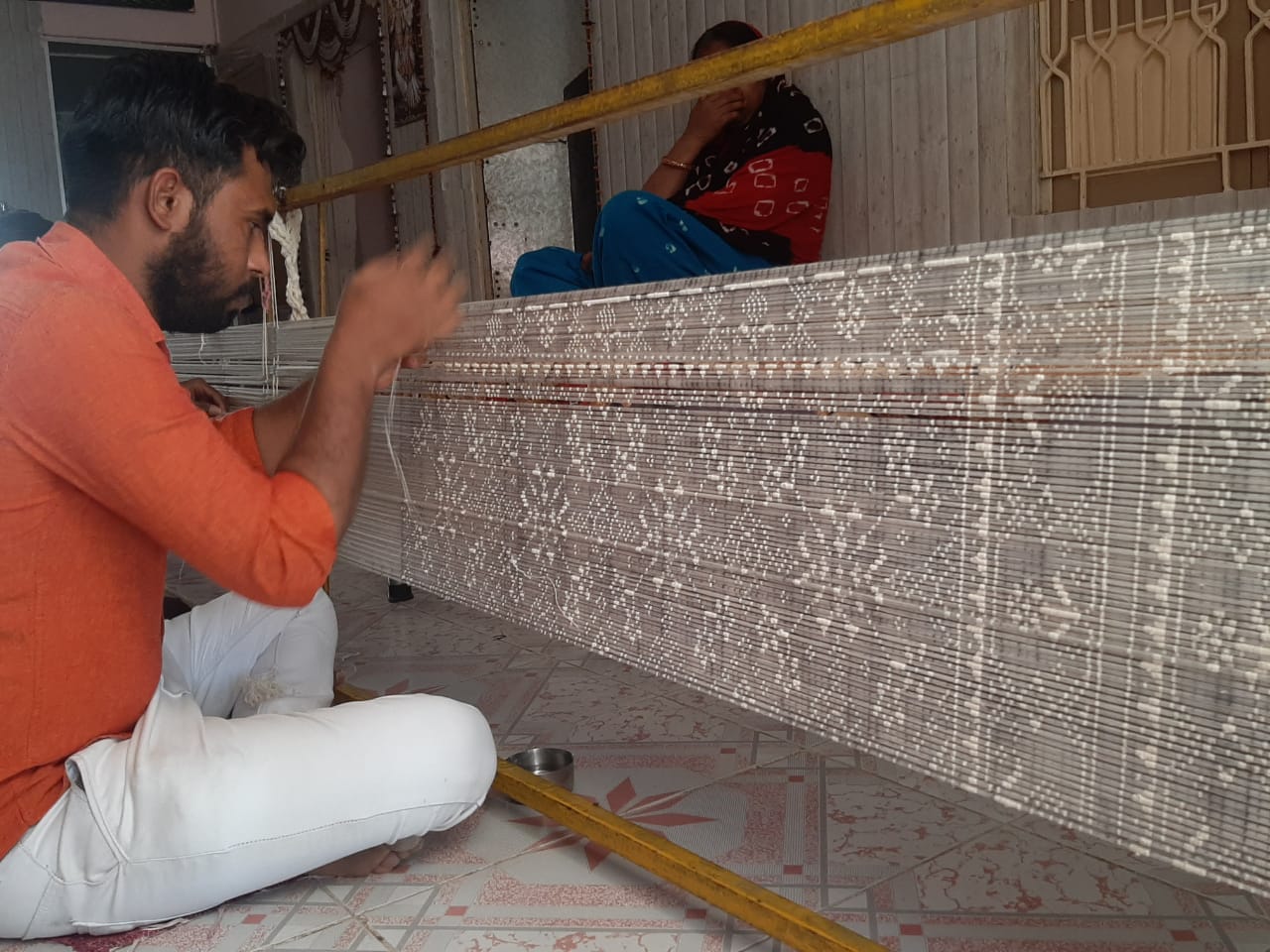 The crafts of India's local artisans, weavers and self-help groups deserve to reach a far wider market, including and beyond their respective regions. Flipkart Samarth provides them with access to potentially more than 350 million consumers on our platform across the country. Our partnership with DAY-NRLM enabled us to contribute to a vital aspect of nation-building and also support the vibrant Indian heritage.
Under the Flipkart Samarth initiative, we signed MoUs with the governments of Tamil Nadu, Maharashtra and Telangana, among others, to enable market access and growth for MSMEs, local artisans, and women entrepreneurs. We strengthened our existing partnerships with the governments of Uttar Pradesh, Haryana, and Gujarat, to enable small businesses, artisans and other economically under-served communities to realize the true value of digital commerce. By promoting indigenous and specialized products and crafts in Uttar Pradesh, including 'One District One Product ODOP; initiative, on the Flipkart marketplace, and by opening fulfillment centres, we created jobs amid a global pandemic.
From the Samarth program emerged heartwarming stories of ancient Indian traditions and artisan communities kept alive by Flipkart and e-commerce. From the women artisans in Kullu, Himachal Pradesh, Punjab's women artisans to Odisha's pandemic-hit artisans who rely on tourism to sell their art ー artisans, craftspersons and entrepreneurs across India embraced e-commerce and benefited from selling to a pan-India market and for some, it brought hope for a post-pandemic business revival.
E-commerce has proven to be a great enabler, particularly to overcome the challenges thrown at us by the pandemic, and we are on a mission to create an inclusive marketplace. Among the entrepreneurs whose story fills my heart with joy is that of Vineet Saraiwala, a person with disability who is the founder of Atypical Advantage, India's largest inclusive platform to generate livelihood for people with disabilities. As a Flipkart Samarth partner, Vineet hopes to gain access to customers across the country and empower other artists with disabilities. In Jaipur, Sadik Hussain, another entrepreneur with disability, forged his own destiny as a Flipkart Samarth seller and runs a profitable business today.
With each new partnership under Flipkart Samarth, women entrepreneurs, artisans, weavers, rural entrepreneurs, Farmer producer organisations, differently-abled entrepreneurs and small businesses join in contributing to the thriving Indian economy. As a homegrown company we aim to democratize e-commerce for businesses big and small, MSMEs, sellers and kiranas across the country. Flipkart Samarth underlines the inclusive nature of the e-commerce ecosystem we have created that benefits everyone, especially the underserved sections of the society. We will continue our efforts towards breaking the social and demographic barriers for these communities and bring them into the fold of the formal economy. The last two years have given us greater confidence and sharper direction for our future endeavors.
Looking to a sustainable future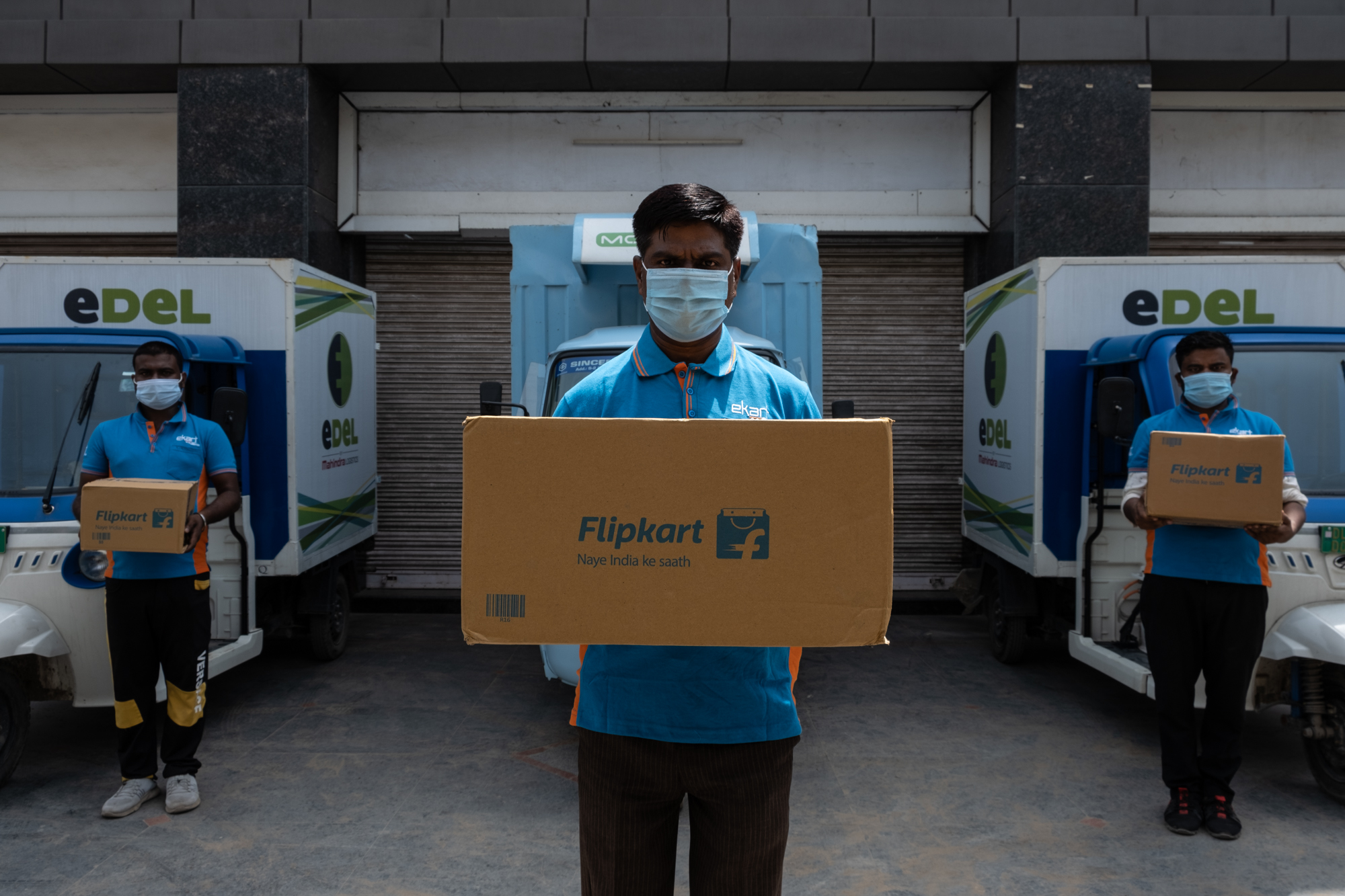 2021 also saw us underscore our commitment to doing business sustainably and securing the future of the planet. We are strongly committed to environmental sustainability and are working actively with various partners on long-term sustainability initiatives, helping drive ecosystem awareness. We proudly delivered on our commitment to eliminate 100% of single-use plastic in packaging in our own supply chain by introducing and exploring different packaging concepts to have an impact now and in the future. Flipkart Group also partnered with Canopy, as we strive to take the next step on creating a responsible value chain. By adopting sustainable forest-derived materials strategies, we are taking an active role toward saving the planet's ancient and endangered forests, and driving change by becoming a proactive force for the better. Looking to the future, we built on our commitment to deploy more than 25,000 electric vehicles to achieve 100% transition to electric mobility by 2030, by partnering with key players to procure electric vehicles through logistics partners. For the first time ever, we went plastic-free for the delivery of millions of packages along with deploying over 2,000 EVs in our delivery fleet prior to the festive season and The Big Billion Days.
Small businesses, big impact
Driving India's kirana revolution was an important goal this year, and efforts to onboard more kiranas will continue in the year to come. We are committed to the development of kiranas across the country through innovative partnerships to augment their incomes and equip them digitally.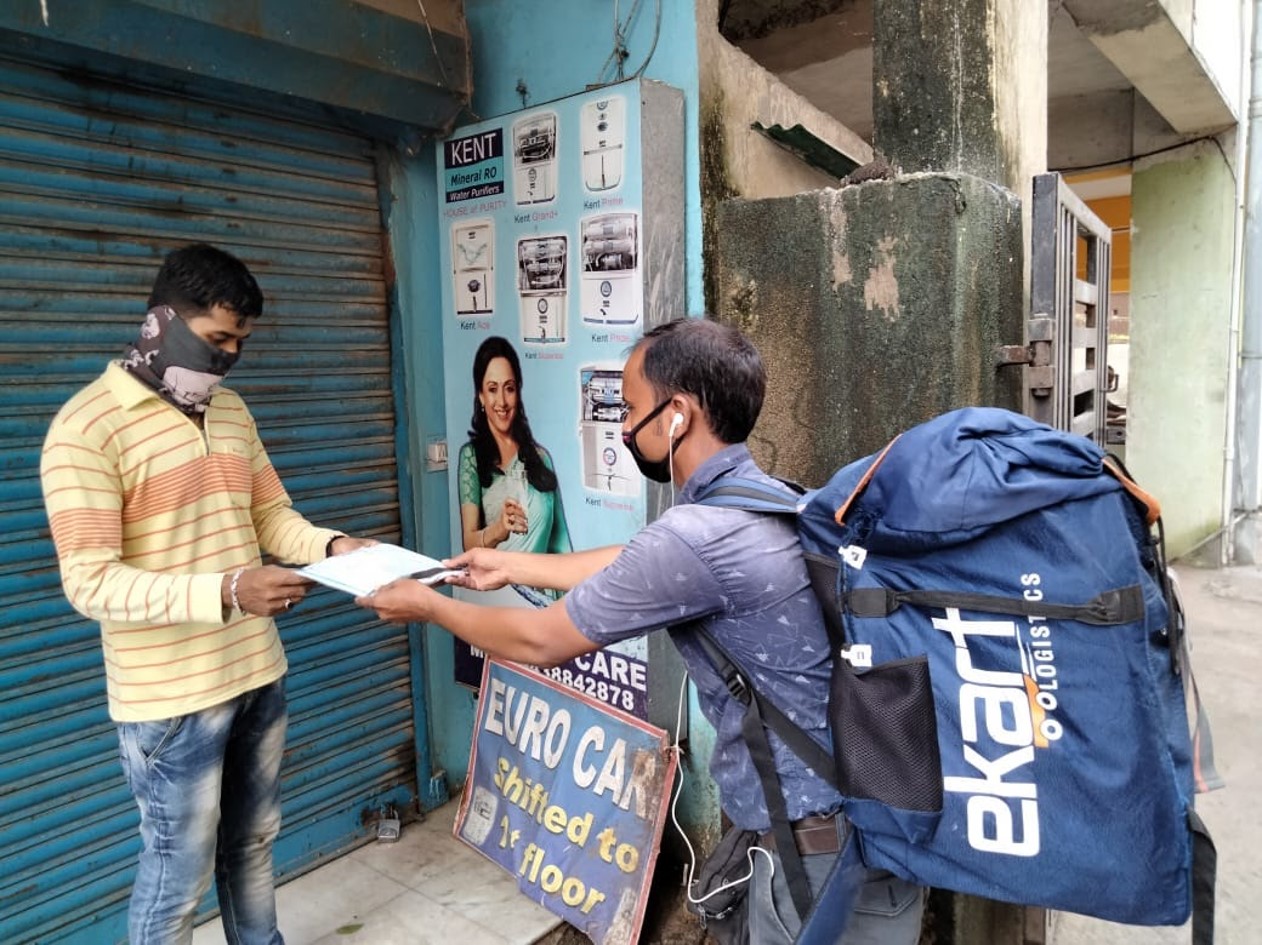 Our kirana partners witnessed growth and prosperity in 2021. Ahead of The Big Billion Days sale this year, we strengthened our kirana delivery program with more than 100,000 kirana partners from across the country to deliver millions of shipments during the festive season. We're delighted with the progress on this effort to bring India's Kiranas into the ecommerce ecosystem. Today over 30% of all deliveries in the Flipkart marketplace are made by our Kirana partners., and this continues to grow and add to the income and prosperity of these kiranas across all regions of India.
Fortune favours the brave
We are indebted to the valour and contribution of our Armed Forces. Through our Flipmarch program, launched in 2019, we aim to create a bridge to help ex-service members to find opportunities in the corporate world, enriching our talent pool, while also finding continued employment that leverages their skill set.
#News @Flipkart and Indian Naval Placement Agency sign #MoU to find opportunities for the resettlement of Navy veterans.@NAVYESM @rajneeeshkumar https://t.co/vtLHIY95E4

— Flipkart Stories (@FlipkartStories) September 15, 2021
With the Flipkart Group and e-commerce tapping into the potential in the lifeblood of our economy ー MSMEs, kiranas, small farmers, local artisans and other underserved communities, we can uplift and bring together the nation in our mission to develop an empowered India. After almost two years of the global pandemic, we look forward to a year of increased prosperity, growth and collaborations, feeling reinvested in our mission to create value for all, and reminded of our unique contribution in democratizing e-commerce for India.
Together, we are stronger.
---
The author is Chief Corporate Affairs Officer, Flipkart Group