Clean and pure drinking water is crucial to your health and survival. So much so that in the developing world, impure water is the cause of one death a day. Drinking water safety can be tricky, especially in the monsoon season when the likelihood of bacterial contamination and other impurities increases exponentially. To ensure that you and your family's safety comes first, the latest #FlipkartUnique offer, the Calisto Water Purifier from the Hindware stables works on cutting-edge technology to ensure that the water you drink is pure, safe and tastes great too.
The human effort to purify water for drinking goes back centuries. Our forefathers determined the purity of water by taste. And when that proved inefficient, civilizations across the world developed other means of purifying life-giving water. The Sus'ruta Samhita, the Sanskrit medical text, for example, talks about water filtration through sand and gravel back in 2000 BC. Farther from home, a lawyer in Sparta is believed to have invented a water drinking cup that could make impurities stick to its sides in the 9th century BC.
Today, thankfully, you have a plethora of choices to both measure the purity of drinking water and improve it to suit health and safety standards
To keep yourself and your loved ones safe, take a look at the top 5 reasons why you need a water purifier this monsoon.
1. It sieves out disease-causing germs from your water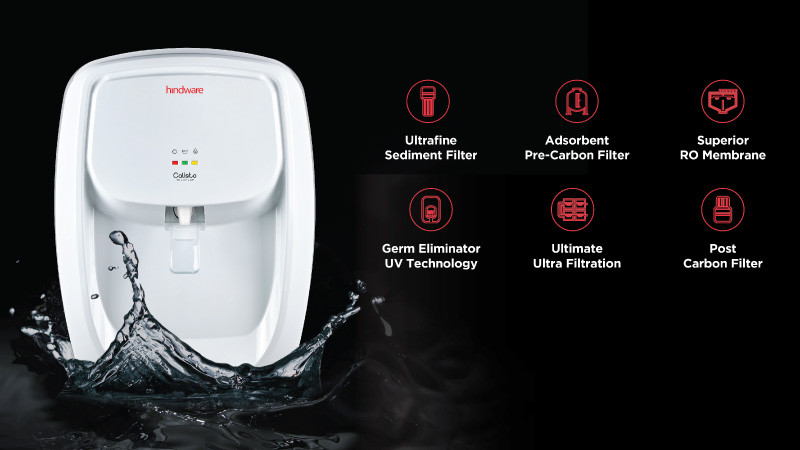 Usually, you don't know the exact source of your drinking water apart from the fact that it has undergone some treatment in a plant nearby before reaching your home. Is this enough to guarantee its safety? Take no chances by installing a water purifier in your home. Each time the water passes through the purifier's core, you can rest assured that harmful toxins, impurities, bacteria and pollutants are purged giving you water that's clean and pure.
2. It eliminates impurities with time-tested technology
Did you know that reverse osmosis is a natural process that all living cells undertake to jettison excess food, water, and impurities? Water purifiers work on the same principle. Scientifically proven, this treatment removes even the most stubborn contaminants and impurities from water. These are then trapped and separated via a semipermeable membrane for that perfect glass of unadulterated water.
3. It works fast giving you clean water in minutes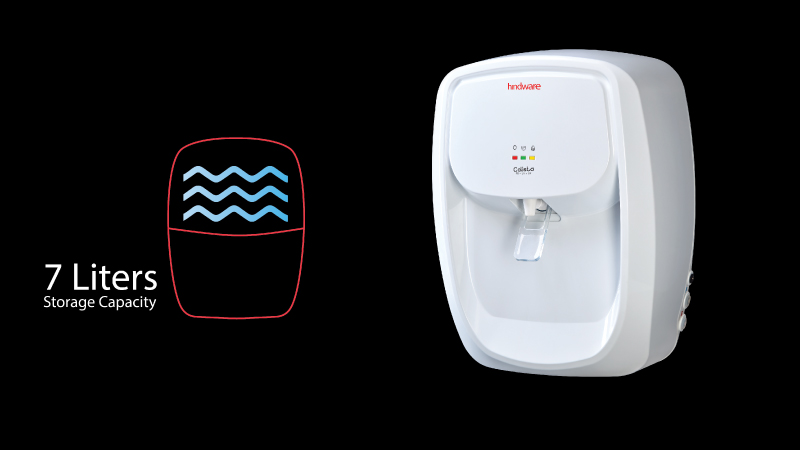 While the mechanism of purification may sound complicated, it all happens within seconds inside the small yet powerful heart of your purifier. So, all you see is pure drinking water bubbling out each time you switch it on or open the tap.
4. It helps make your purse strings happy
What you invest as a premium for this life-saving shield is nothing compared to its superior services. Water purifiers save every penny that you may otherwise spend on purchasing bottled water or at the doctor's clinic. That apart, it comes with a guarantee and has a long lifespan too.
5. It makes your water taste better!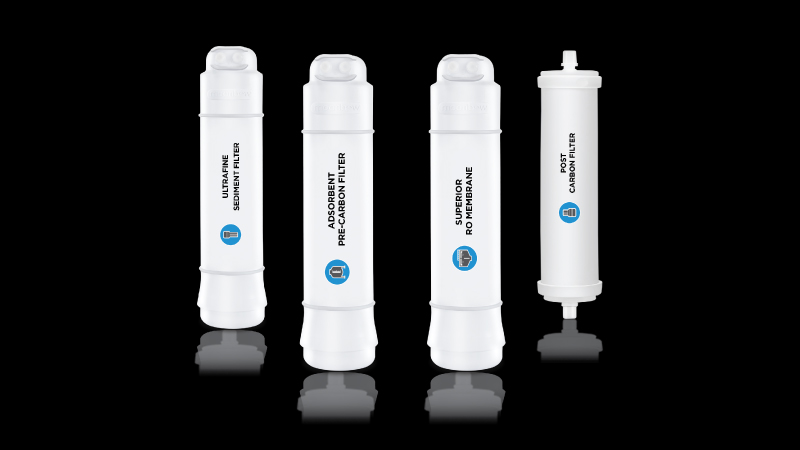 A glass of water free from pesticides, sulfates, nitrates, bacteria, fluoride, arsenic and pollutants is sure to give you a sense of cleanliness. But, it also translates into a special taste that makes for the perfect thirst quencher. When you use a superior water purifier, there is no contamination, odor or discoloration in the water you drink. This results in tasty water that satisfies you with every sip.
If you're looking for that perfect glass of untainted drinking water, you need a purifier to match. That's where the latest Calisto water purifier, a #FlipkartUnique offer launching on August 2, 2018, comes to your rescue.
Here's why the Calisto water purifier is a superhero.
It leaves no stone unturned to ensure your water is sparkling clean
The sophistication of HexaPure lies in the 6 stage RO + UV + UF purification to ensure that the water you drink is as safe as can be and tastes great too! Suitable for water with TDS (total dissolved solids) up to 1800 ppm, it is safe for most homes and has a mighty storage capacity of 7 liters.
It rules the roost with its sleek design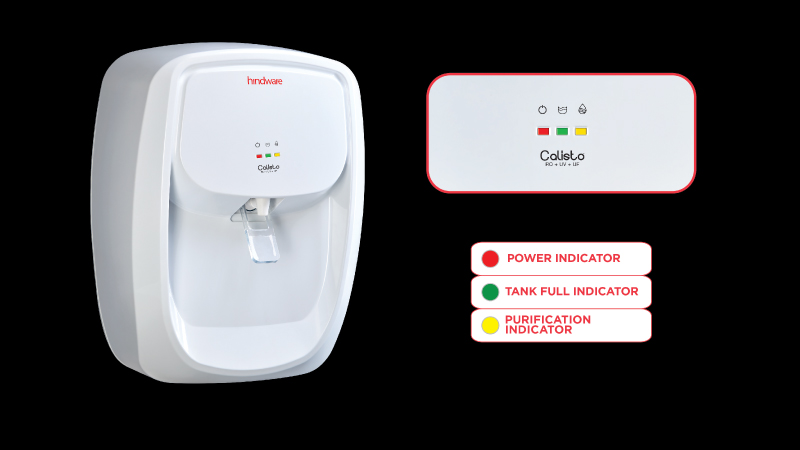 You can proudly display the white Calisto water purifier in your kitchen with its elegant transparent tap handle. Be informed about everything from its power, tank strength and purification thanks to its sleek display indicators. What's more, you can mount it on the wall or use it on the table top. It magnet-assisted detachable front cover makes it easily serviceable too.
It's easy on the pocket
The Calisto water purifier is not only the sleek and modern, but also cost-effective to boot. Other branded water purifiers offering the same level of purity come within a price bracket of around ₹10,000–₹14,000. In contrast, Calisto offers superior performance with an introductory price of just ₹8,199!
Partners in excellence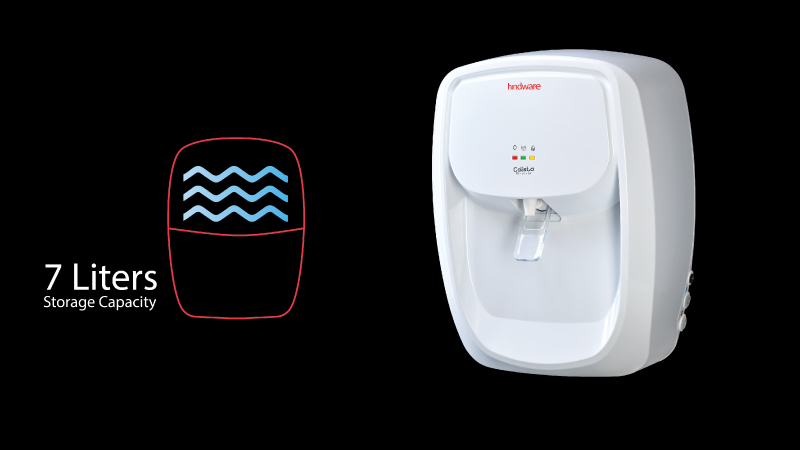 While Flipkart has been home to many an innovative launch, especially when it comes to home appliances, Calisto comes from the house of Hindware, bringing with it a 57-year-old legacy of trust and consumer satisfaction. Flipkart's Water Purifier segment has grown exponentially, at 300%, in just the past year. And with the Flipkart-Calisto unique partnership, Calisto's RO + UV +UF Water Purifier is all set to disrupt the current offerings.
With a brand promise of delivering pure water that tastes great, this purifier is a showstopper when it comes to design and efficiency. Built on the foundation of the advanced HexaPure purification technology, it is available at the affordable price tag of ₹8,199. Along with a 1+1 year extended warranty, a 7-liter storage tank, and a magnet assisted detachable front cover, there's no denying that this water purifier is a gamechanger.
With all these features and none of the fuss, it's time you gave your daily glass of drinking water an upgrade and improved your wellbeing too. Check out the Hindware Calisto water purifier on Flipkart now.
Learn more about the Hindware Calisto water purifier in the video below:
Also read: Water Purifier Buying Guide – Your Crystal Clear Answer To Clean Water