Minutes after India's biggest sale kicked off on October 2, 2016, shoppers got the opportunity to access some of the biggest offers and deals they had seen this year. Wishlists were filled, orders placed, and the wait to fulfill those wishes got shorter as the seconds ticked away. Meanwhile, packages were already pouring into Flipkart's warehouses and hubs across the country, and the Wishmasters (the moniker for Ekart delivery personnel) were all set for their Big Billion Days deliveries. Here's a report from the ground.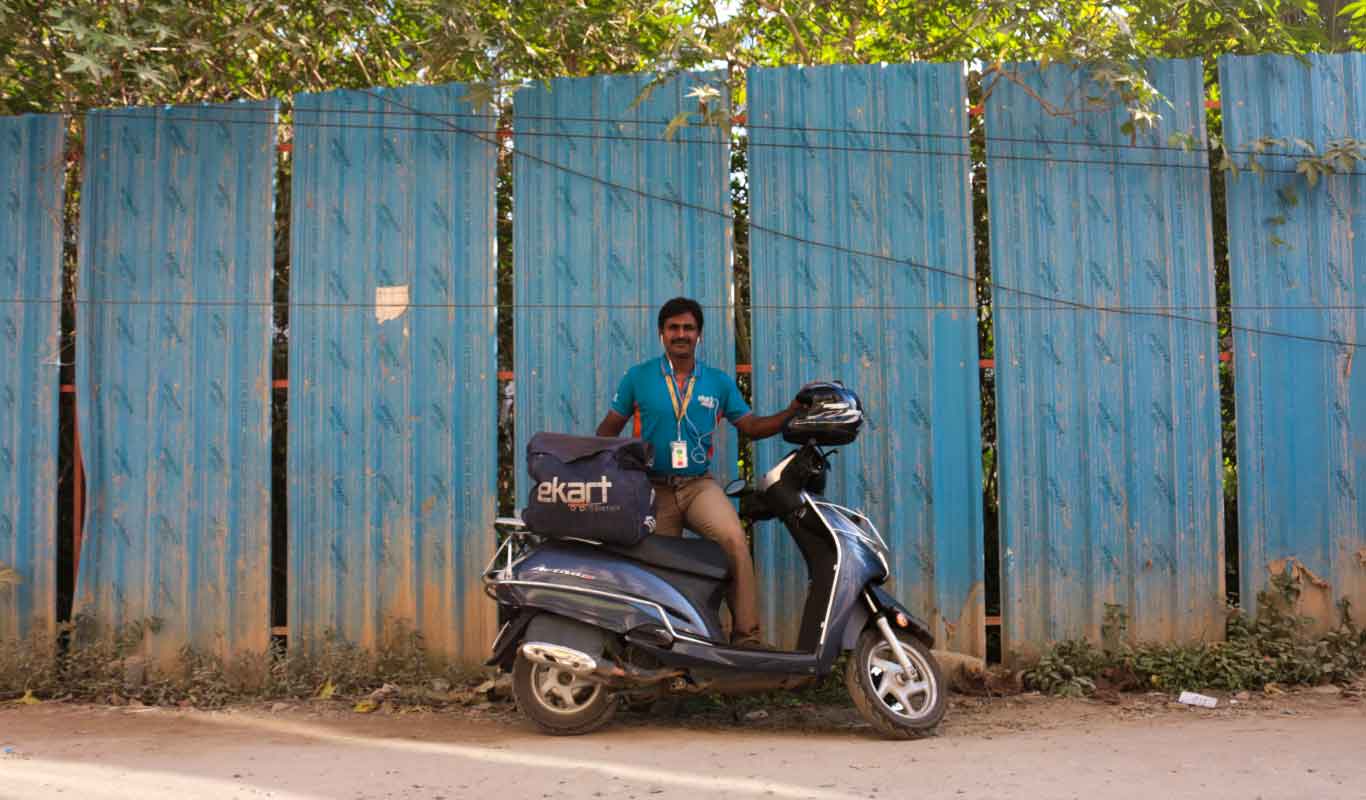 At 5.30 AM on October 3, 2016, when most of Bengaluru still lamented the idea of stepping out of bed, excitement brewed at EKART's Bellandur distribution hub. It was the second day of the Big Billion Days sale and the EKART delivery boys, the Wishmasters, were drawing up their delivery plans for the next few intense days.
An hour into opening Flipkart's flagship sale at midnight on October 2, the Big Billion Days, over half a million products were quickly sold from the exhaustive online inventory. Customers' anticipation was immediately evident on social media, as many of them chose to buy Flipkart Assured products that were eligible for Next-Day Delivery.
@Flipkart bought iphone 6 in just 22k with awesome exchange offer. Thanks @Flipkart #BigBillionDays

— Byomkesh Bakshi (@ByomkeshBakshi_) October 3, 2016
Ordered Motorola pulse 2 headphones from @Flipkart . Amazing deal. Only Rs 599. Hope they turn out to be good. #BigBillionDays

— Sahil Shah (@baadalwala) October 3, 2016
It's been long time …now I should change my smartphone #bigbilliondaysareback

— Narendra (@n2r3ndr2) October 3, 2016
"The hub team has a huddle every morning to make sure deliveries are prioritized and dispatched according to the service opted by customers, and NDD shipments top our checklist," says an enthusiastic Samrat. At his late 20s, Samrat is the team lead at the Bellandur dispatch hub and has etched the entire database of his facility in his memory. "I have the mobile phone numbers, profiles and delivery routes of each and every one of my boys right in here," he says, pointing to his head.
And the show begins! https://t.co/MADioq23w2 @Flipkart #BigBillionDays #EKART @anilgoteti @surojit pic.twitter.com/tBb4Pb4Q1K

— Flipkart Stories (@FlipkartStories) October 5, 2016
For the past few weeks Samrat has spent more time in preparing his last-mile delivery team for the Big Billion Days than reflecting on the countless sleepless nights he has spent at work. "Everything has to be perfect. We want to ensure zero delays to all packages that goes out of this hub," he says.
The action begins – Big Billion Days deliveries
The clock struck seven on the morning of October 3. Samrat, in his briefing session to the 26 Wishmasters, runs over the rudiments and mandates of delivery. Heads shake and sweat breaks in the parcel-packed dispatch unit. "Hip hip hurray" roars the team and sets off on their day's mission. There is energy and excitement in the air as the daily huddle comes to an end and the Wishmasters pick their bags. Moments later, the rumble of motorcycles engulf the winding inner streets of Bellandur from the distribution bay.
.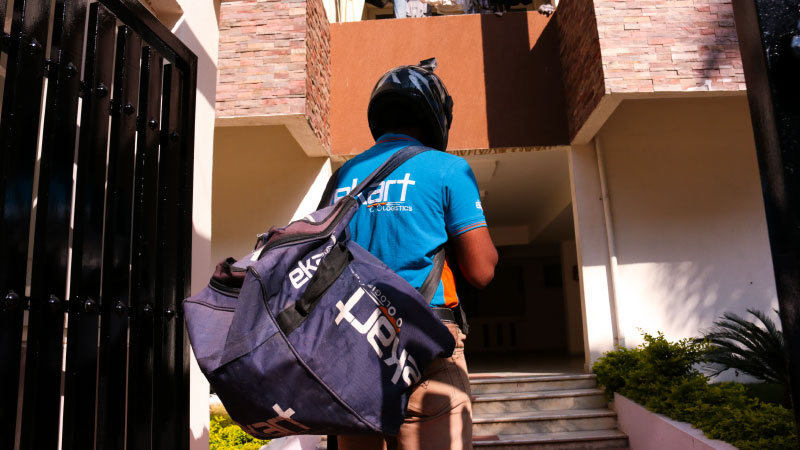 Situated on the Outer Ring Road that connects the southern and northern parts of the city of Bengaluru, Bellandur is plotted as one of the key transit points for daily office commuters. Before the IT boom, the relatively untouched and underdeveloped countryside had a few residential houses and was famous for hosting the largest lake in Bengaluru. Today, the ward that expands over 26 sq km is home to a maze of global tech companies, Special Economic Zones, residential apartments and traffic jams that flared up in just over two decades. Between 2001 and 2011, the population of the ward has been estimated to have grown by 290%, and by 2015, Bellandur had 43 tech parks. According to Samrat, the area also harbors one of the city's largest number of online purchasers.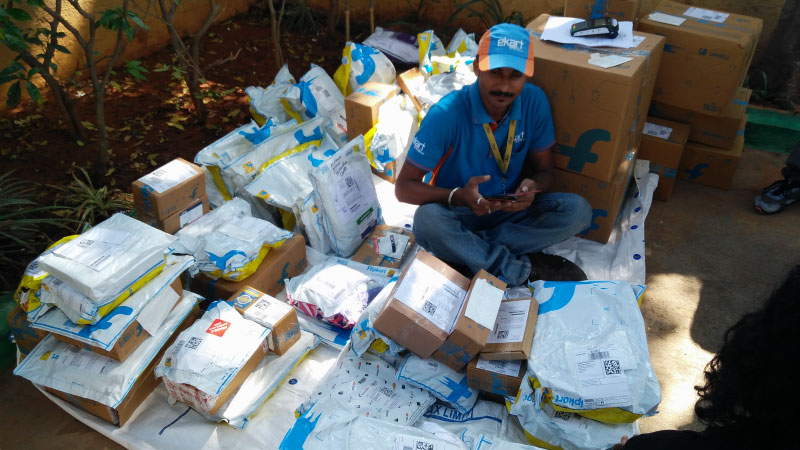 Hidden in the dense row of glass-and-steel buildings in Embassy Tech Park is a small pick-up bay for online deliveries. It is the only pick-up point in the colossal Special Economic Zone that delivers to thousands of online shoppers working in different companies, in different shifts. Ganapathi, an EKART Wishmaster, unloads and organizes the first set of Big Billion Days deliveries from the EKART van—a whopping 108 packages as compared to an average of 20 on a usual day. The small, canopied space is stacked with packages as employees in suits, coats and ties patiently wait to pick-up their orders. "Most of the customers pick their package on time, but some don't even pick my call. So those will have to go back to the delivery hub, and I will have to try again tomorrow," mentions Ganapathi, with a sigh of disappointment.
---
Offers, orders, deliveries and more. Catch the Flipkart Big Billion Days deliveries right here!
https://stories.flipkart.com/bbd2016-instagram-stories/
---
A legend in the last-mile delivery fraternity, Ganapathi clocked over 362 successful package deliveries during last year's Big Billion Days sale. "I am all set to beat my own record this year. I'll cross the 700 mark for sure," he says with a spark in his eye.
EKART Wishmaster, Ganapathi, raises the bar! Sets 3x target to beat his own record! @Flipkart #BigBillionDays 2016 > https://t.co/MADiopKs7s pic.twitter.com/CEl3Swg2U9

— Flipkart Stories (@FlipkartStories) October 4, 2016
On a different delivery beat in Bellandur, Wishmaster Sathya is out on the road for his set of package drops for the day. Having spent over two years in the job, Sathya understands the the responsibility he carries as an EKART Wishmaster. A massive rucksack that's half his own weight rests on his strong, seasoned shoulders. In it he carries the wishes of Flipkart's customers. He whizzes past Bengaluru's infamous traffic jam and scattered, stray cattle to pick up a pre Big Billion Days return package. Having delivered several packages in this area, Sathya knows his route well and seldom uses a map to find his customer's location. "After picking up the return product, I have close to 50 on-road deliveries today. This is three times the regular order and I'm sure there will be much more tomorrow," he says with a grin.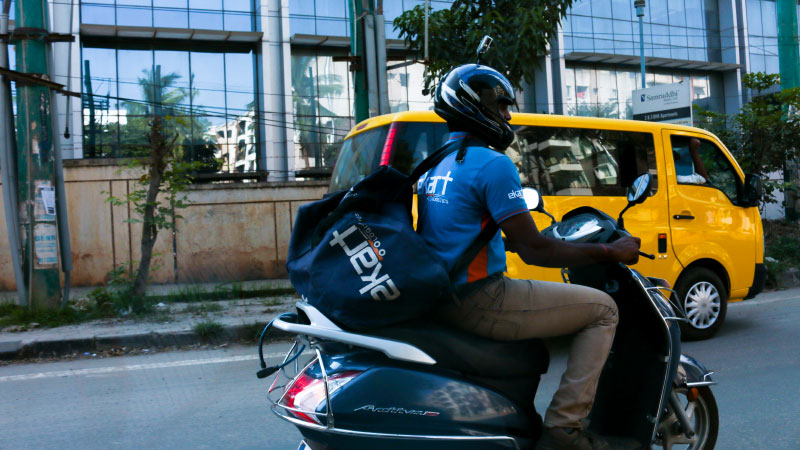 Abhilash, a loyal customer of Flipkart for close to five years, has taken the Monday off in anticipation of his Big Billion Days purchase. He found a Fitbit band at a price that beats the offer even in the US and wasted no time in placing the order. Around 24 hours later, Sathya arrives with the package. An excited Abhilash explains "I've shopped during the last Big Billion (Days) sale, but find the deals this year to be much better. I loved the fresh app experience and seeing the EKART delivery boy (Sathya) here so early in the morning is a pleasant surprise. There are more in my shopping list, but I'm just evaluating them at the moment," he says. Abhilash is an expert, well-researched shopper who makes sure that he gets the best deals before committing his money to a purchase.  He has been shopping on Flipkart for a long time and loves the app experience more than anything else. But Abhilash expresses one slight disappointment. "Sometimes after I place the order and initiate the payment process, the product runs out of stock. If only Flipkart can lock the product for a few extra minutes," he laments. He understands that stocks run dry quickly during the massive sale period.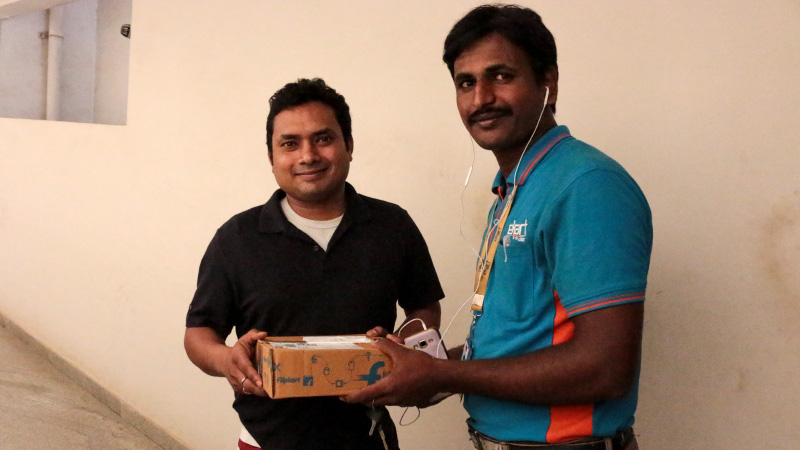 Just a few blocks down from Abhilash's house, Subhash wakes up to the doorbell ringing. Still recovering from a late night of online shopping, he opens the door to a smiling Sathya who presents him with a Flipkart package. "I am a crazy online shopper and buy a lot from different platforms," says Subash. He mentions that the app took a lot of his time to load before he could finally place the order on Flipkart. Subash also ran into a bit of trouble during the payment check-out, but that got resolved in a few minutes. "I had lost my faith in Flipkart after an experience had  scarred me. I bought a Nokia smartphone, but it came with a broken screen," he says. Subash spent the next 18 days trying to get the seller to replace the damaged phone, but with no luck. The phone was finally replaced by Flipkart, but Subhash didn't want to shop on the e-commerce platform again. "That was a long time back. Now the experience with Flipkart has drastically improved. So I'm back online hunting for some great deals and this was the best I could spot in the Big Billion Days sale," he says, looking at his package.  
And my first #BigBillionDays shipment arrives. Thanks @Flipkart @EKARTCourier for the amazing and speedy delivery! Kudos!

— Amrendra Saxena (@Amrendra_acp) October 3, 2016
Just down the road, Karthik, a B.E electronics student at New Horizon college enthusiastically waits for his order on Flipkart. He lives with his family in an independent house at Kaverappa layout—located in the extreme interiors of Bellandur.  Over time, he has become friends with Sathya, who regularly delivers at Karthik's residence. "I bought this phone, the Samsung On7, for under Rs. 8000 yesterday. That has been a fantastic deal for me and it's going to be a great gift for my sister" he says with excitement. While most customers would choose to pay higher denominations through cashless transactions, Karthik feels the opposite. "I normally buy products in the range of 200-500. If the amount is larger, I prefer to pay by cash," he says, as he hands over the money to Sathya and signs on the device.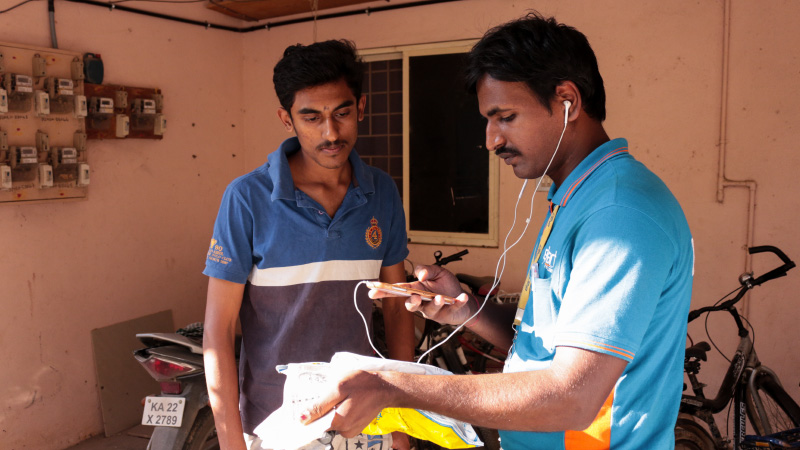 "Every day is different and every customer is different," says Sathya, as he packs his bag for the next run. With a foot on the vehicle side-step and a hand on his delivery bag, he checks on the device for the next destination. In moments, he is back on the road, disappearing into another alley within the Bellandur concrete maze.
---
Interviews and customer data analysis by Pushpendu Kumar | Photography by Arjun Paul.
…