Known for his intense, moving novels concerning the lives of immigrants, Benyamin has established himself as one of the most gifted Indian authors of our times. His novels combine themes of loneliness and alienation with the social and political issues of the time. His latest novel, Jasmine Days, won the inaugural JCB Prize for Literature 2018. Here, we talk to him about his latest success, the process of translation and the state of regional literature in India.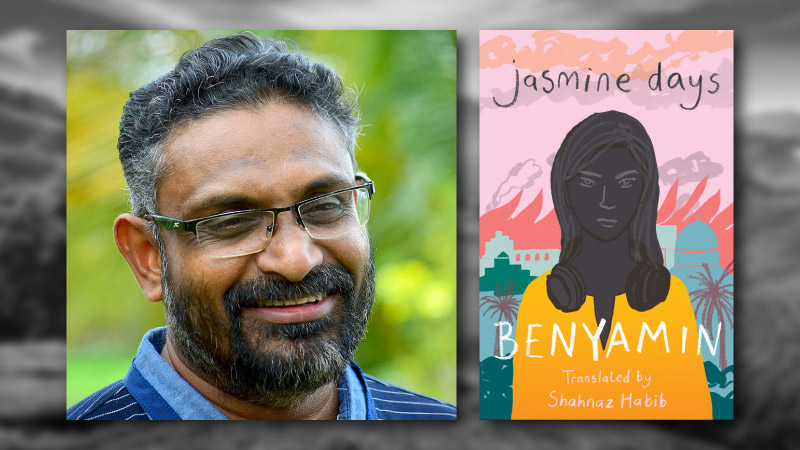 Novelist Benyamin shot to fame in 2012 when his novel Goat Days (original title in Malayalam: Aadujeevitham) appeared on the longlist for the Man Asian Literary Prize in 2012. A haunting tale about the trauma of a migrant worker who went missing in Saudi Arabia, the book announced Benyamin to the world stage as a novelist of great skill.
Since then, there has been no looking back for Benyamin. Jasmine Days, his latest offering, explores the lives of South Asians in the Middle East during the Arab Spring, also known as the Jasmine Revolution, which sprang up in December 2010. The premise of the novel is unique and imaginative: it tells the story of  Sameera Parvin, a Pakistani radio jockey in an unnamed middle eastern city. Benyamin frames the novel as her autobiography, which he has translated into Malayalam.
In addition to earning Benyamin much critical acclaim, it was shortlisted for the JCB Prize for Literature 2018, hailed by many as "India's answer to the Booker Prize". On October 25, 2018, Jasmine Days beat stiff competition from a shortlist comprising some of India's best living novelists to win the prize, cementing Benyamin as one of India's best.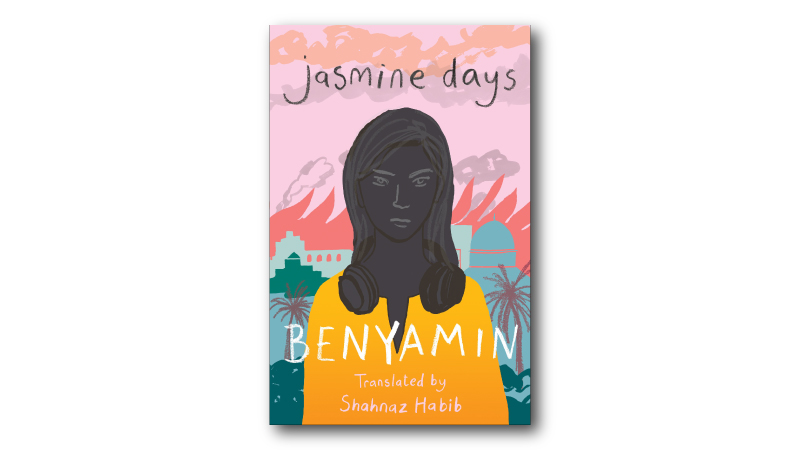 The jury described Jasmine Days as a "brilliant and intense novel" — an apt description of the book as well as Benyamin's voice as an author.
Flipkart Stories' Vivek Tejuja spoke to Benyamin about his latest success, the process of translation, and the state of regional literature in India.
Excerpts:
1. How close or far off are we from the reality of Jasmine Days in the social, political, and cultural context of India?
We have so many recent examples in India — clearly proving that we are not at all far away from those realities. Why does a writer choose some subjects? Especially those that are related to politics, freedom or directorship? It is not to explain something that happened in some other corner of the world, but to warn people to see what is happening around them.
2. What is the process of translation like? How closely do you work with the translator on the book? Do you see if it stays true to what you've written? What do you think about the translation of Jasmine Days?
In my opinion, the writer must give some freedom to the translator. Only then will the real and beautiful translation come out. We can't tell them to do a word-to-word translation — that would be a disaster. Much of regional writing may not strike a chord with international readers. It is the duty of the translator to rewrite, elaborate and explain well wherever it is necessary, without losing the essence and originality of the work.
In my case, the publisher chose the translator. She was so thorough in both languages. We communicated with each other through emails and clarifications were done during the translation process. It was a good experience.
3. Why is a radio station, and music, at the core of the plot of Jasmine Days? Were you in some way softening the harsh reality of the novel? If yes, is the sugar-coating needed? 
Firstly, it is the duty of a writer to ensure readability and to keep the readers focused on the most important subject. Secondly, I believe music is good medicine for any type of pain or agony. The characters in the novel pass through many painful situations. The music pacifies them. Additionally, in the Gulf countries, radio plays an influential part, at least for expatriates, and it is a passionate companion for many living alone in distant desert villages.
4. "Taaya Ghar" almost seems like a sanctuary, but as you read further it is such a paradox of sorts – it houses people and yet at a very basic level takes away the right to think for themselves. Where did the idea of "Taaya Ghar" come from? Do you think home in the larger sense of the word is also like this?
I think every house is a Taaya Ghar. Very patriarchal in every sense. When we see from afar, it might look very open, very passionate and very comfortable. But the closer we get, it becomes complex — full of identity crises and less freedom of speech. At the same time, it is a place for solutions and a place for problems. So Taaya Ghar represents a common house.
5. What do you think of the translation landscape in our country? Do you think things are changing and more voices are being heard? Do you think awards help, and to what extent? 
I strongly believe that there is good literature in regional languages in India. Unfortunately, it is not widely read or recognized. This will only happen through good translation. To that end, we have to change the impression that 'regional writing is substandard'. Actually, we can see the essence and soul of India in those writings. Publishers should take initiative to translate and show readers across the world the real writing of India.
The most interesting part of the JCB Prize is that there are no margins between original English writing and regional language writing. They consider all of it as Indian writing. And this time it is awarded to a book that has been translated. I think this will be a boost to translations from many regional languages.
6. Social media plays a very important role in the novel. How far do you think these platforms have extended themselves in the shaping of activism (given the #MeToo movement) and revolution? How then would it affect the life of Sameera, 10 years from now?
I do wish to register the current time and society and its behaviors in my novels. Because novels are archives of real life. I think social media plays a key role in our era. In the days of Jasmine Revolution, Arab people used it as a political weapon. With that power they overthrew many unquestioned dictator regimes that had ruled for many years. But many of us don't know this power and how to use it properly. We often use it to gossip and spread rumors, share fake news and hate culture.
But now we are also recognizing the power of social media and using it for progressive movements and social good. This is what we have seen during the floods in Kerala. Social media was the main platform used to help each other. And certainly, the #MeToo campaign would not have been possible in the olden days. But it is now helping to stop violation against women.
In the novel, women family members in Taaya Ghar saw Facebook as a ticket to hell. They had no courage to use it openly. If it was now, they may have had another story to tell us.
7. At couple of points in the book, Sameera is torn, lost, and confused between what she sees around her and her ideologies. To what extent then does being Shia or Sunni matter in the larger sense of the narrative when the minority voices are being drowned? Who then takes hold of the narrative? Is there any narrative at all?
I wish to address the minority issues in my novels. But I always ensure that it is not aloud. Because then it becomes a political narrative. It should be very silent. Ali is there to represent the minority feelings. Sameera, to realize it. Her being torn, lost and confused is more than enough for a reader to understand the feelings of Ali and his community.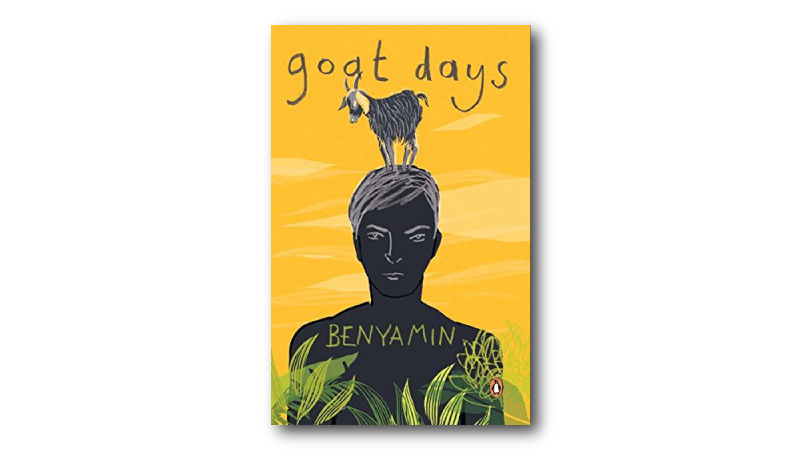 Also Read: The Indian Booker? 10 Novels That Made The JCB Prize Longlist