Busy shopping for great value at The Big Billion Days 2022 sale? We are too! To help you make the most of the festive event, take a look at these quick tips and enhance your online shopping experience. From easy payment options to tracking your order, we've got you covered with these simple and easy tips. Read on to know more.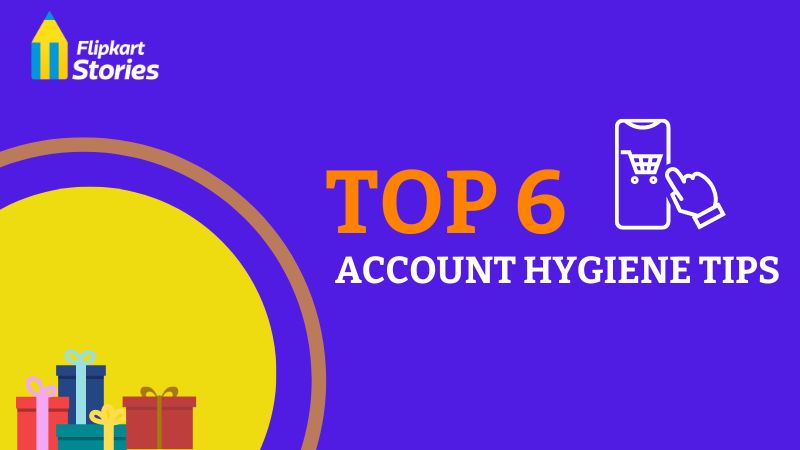 Whether you shop online during The Big Billion Days 2022 sale or any other time of the year, we hope that you make the most of your Flipkart account. All you need to do is leverage its many features to the fullest to make your online shopping experience rewarding and more fun. Use it to keep your finger on the pulse when it comes to your favorite products. What's more, you can even unlock special rewards, and access these easily from your account.
Here are some tips to help you access these features and enhance your experience on Flipkart.
Plan ahead and add to your wishlist
See something you like but want to wait? Add it to your wishlist! With Flipkart's wishlist feature, you can save the things that you like and add them to cart whenever you want to. You can even create multiple wishlists in different categories and sort through your choices with ease. This is especially handy during the Big Billion Days 2022 festive sale.
To know more about your wishlist and its features, read our blog.
Pay comfortably and get the best value
Flipkart's customer-centric innovations are meant to ensure that every Indian gets the best value during the festive season and all year round. Discover multiple payment provisions on the Flipkart app, including, QR-code Pay on Delivery, Pay Later and more to add more joy to your festivities.
Put those EGVs to good use
Flipkart's Electronic Gift Vouchers are easy to use and just as easy to get. With these EGVs you don't have to spend any cash at the time of payment. In just a few clicks, you can redeem the value against your order, and shop with ease. Best of all, you can get EGVs for participating in certain Flipkart contests too, or even buy them at multiple partner stores across India.
To know more about how you can use EGVs, read this blog.
Enjoy super savings with Flipkart SuperCoins
Flipkart SuperCoins are one-of-a-kind multi-brand rewards that allow you to enjoy great value and unlock amazing vouchers while shopping online. These SuperCoins are easy to earn and easy to redeem, making your shopping extra-rewarding.
To know more about the benefits that you get with SuperCoins and how to redeem them, click here.
Bonus: #DidYouKnow?
With a Flipkart Plus membership you can earn 2X SuperCoins!
Track your Flipkart order
If you're one to eagerly await delivery after placing your Flipkart order, then the track order feature available on Flipkart is perfect for you. Get updates on your order's progress every time it moves closer to you, and enjoy this feature from the minute you click 'Confirm Order'.
Return orders just as easily as you placed them
When you make the most of events like The Big Billion Days 2022 sale, chances are that you have placed orders for multiple products. But what if it doesn't work for you or wasn't what you expected? With Flipkart, you can put these worries at rest thanks to the easy return policy. Be sure to check the policy for the specific product before placing the order.
To know more about Flipkart return policy and process, read this blog.
With these easy tips, you can make the most of The Big Billion Days 2022 sale and get the full value out of your Flipkart account.
For more shopping tips like these, click here.