2GUD is now Desh ka Style Bazaar! Your favorite hypervalue platform that focused on affordable, refurbished phones and electronics now brings you brand-new, affordable products across categories. On the all-new 2GUD, you can now explore products ranging from fashion, accessories, footwear, home decor, stationery and electronics, in addition to certified refurbished products.
Over a year since the inception of 2GUD, a lot has changed. But here's what stays the same – Flipkart's 2GUD philosophy: value and convenience coupled with affordability and trust.
Take a look at what's on offer at 2GUD after its recent transformation.
What's new at 2GUD?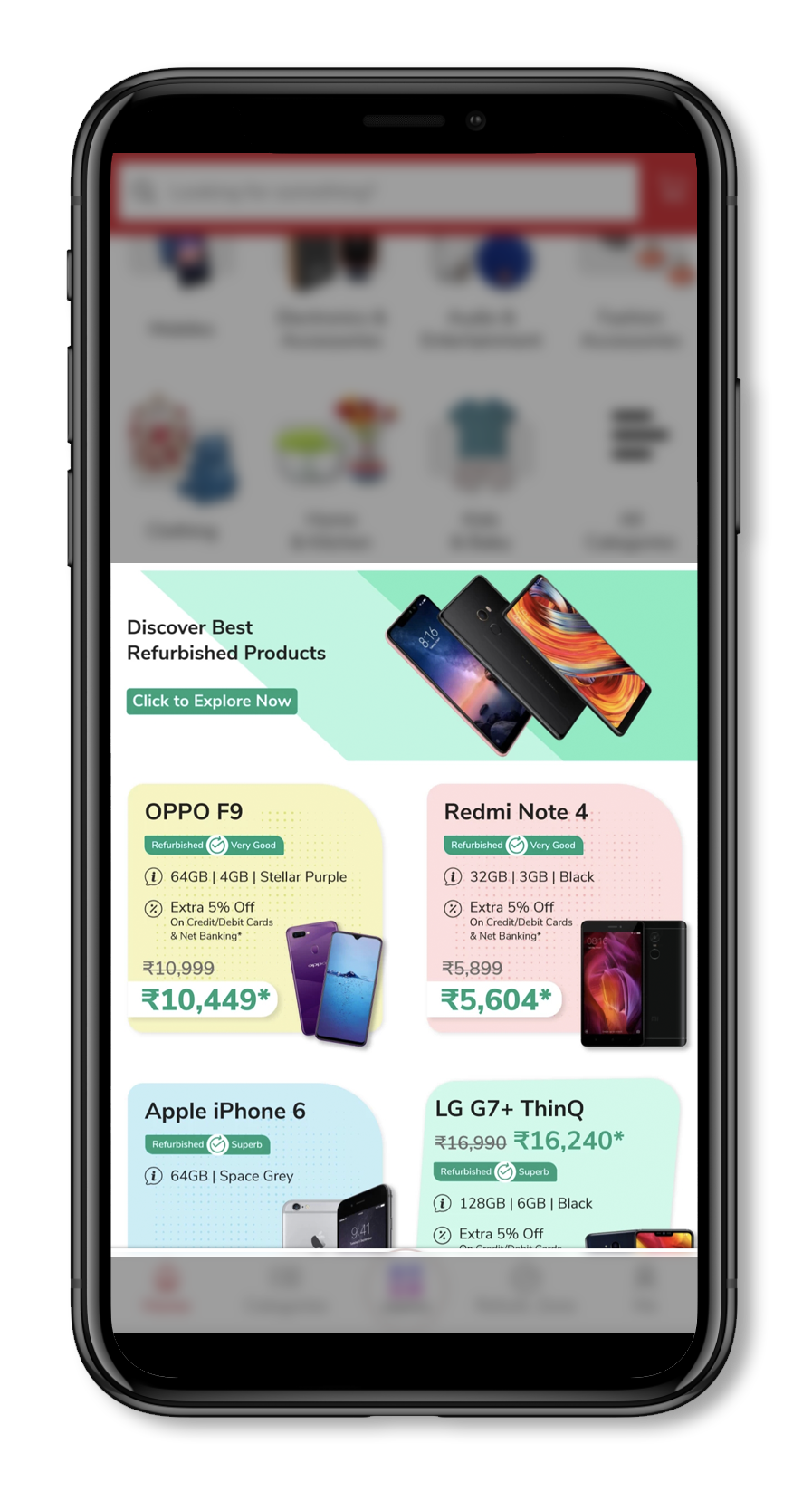 Offering refurbished products such as mobile phones, laptops, tablets, speakers, TV sets, streaming devices and more in over 40 product categories in all, 2GUD is India's premier e-commerce marketplace for quality, refurbished products.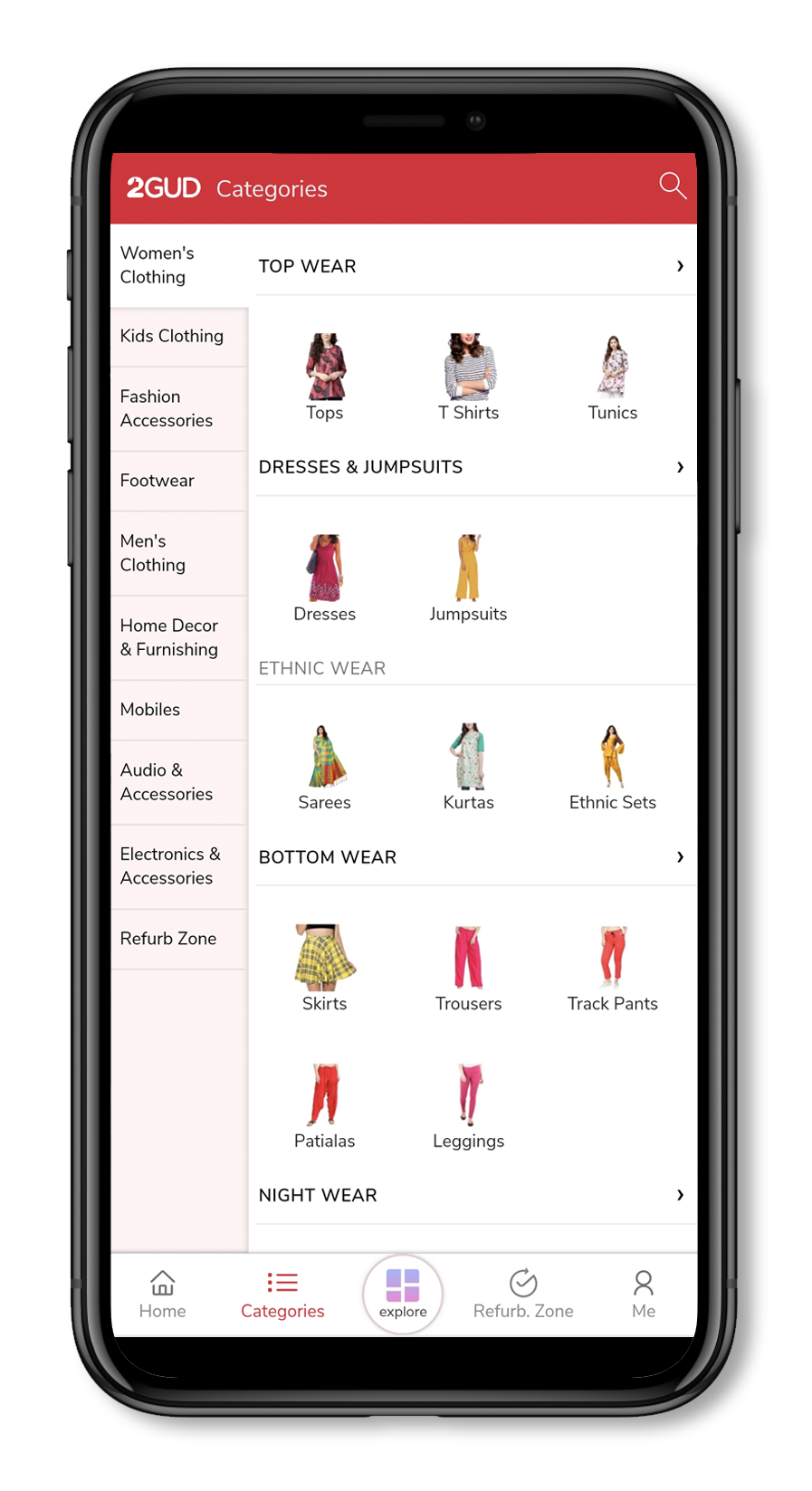 Now, 2GUD has expanded to create room for brand-new goods in over 150 categories. This includes women and kids' fashion, accessories, toys, home, sports and stationery. This makes the latest trends and styles available to you at the best value, making 2GUD a true Desh Ka Style Bazaar.
The new offerings on 2GUD also come at the same affordable prices that customers know and love, without any compromise on quality, via 100+ sellers across the country. By making use of a purchase journey that minimizes the seller-buyer interaction, 2GUD is able to add to its roster of sellers rapidly too, making more products available to you.
The convenience of Flipkart is tailored to your preferences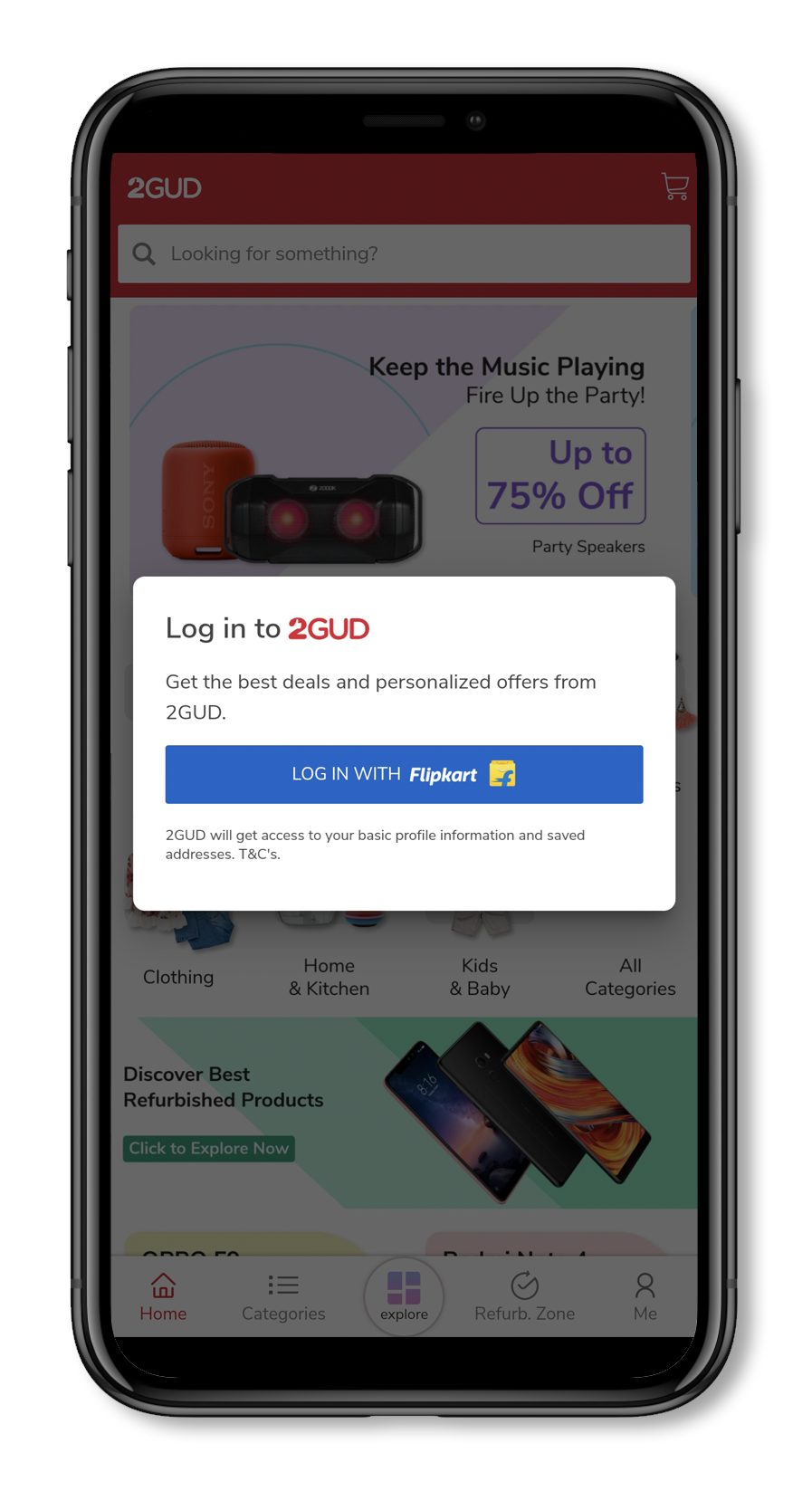 To make using 2GUD as simple as possible, Flipkart allows you to access it as a regular desktop website, an m-site or via a new, independent 2GUD mobile app. All you have to do is use your Flipkart credentials to sign in or create a new Flipkart account on 2GUD.
Then simply browse to see the products you wish to buy. For each product you'll be able to see the highlights, delivery time, warranty and payment options.
#ForIndia, always
Affordability, accessibility and availability of quality products is what has helped 2GUD cater to the needs of close to a million customers from 3,000+ towns. In fact, over 70% of all orders are from Tier II and III cities in West Bengal, UP and Bihar — regions where low e-commerce penetration is known to be a significant roadblock. By offering a range of high-quality new and refurbished products in combination with competitive pricing, 2GUD aims to support Flipkart in its mission to bring the next 100 million customers online.
Moreover, to offer a smooth, seamless user experience, 2GUD features only those sellers who adhere to stringent quality metrics in both refurbishment and operations. Additionally, quality checks are built into the journey at every step to ensure nothing but a satisfying customer experience.
The new and improved 2GUD hypervalue platform is Flipkart's answer to the needs of around 200 million price-conscious customers across the country who prioritize value and affordability. So, whether it's a fashion makeover or a flagship smartphone you're looking for, shop on 2GUD for a pocket-friendly, smooth and hassle-free experience.
2GUD's strategic partnerships play a major role in bringing quality and affordability to customers on the hypervalue platform. Among other brands, 2GUD has recently entered into a partnership with MINISO, a provider of 'intelligent consumer products'. By the end of September 2019, the partnership will give 2GUD the online distribution rights for MINISO's products in India.
Refurbished and more!
Since its inception in August 2018, 2GUD has sought to replace uncertainty and doubt with trust and clarity when it comes to shopping for refurbished goods. After all, refurbished products sold on 2GUD go through 47 quality checks by professionals. So, when you consider buying a smartphone from 2GUD, you can rest assured that the camera, screen, battery performance, and even the fingerprint sensor have been inspected for adherence to the highest standards. Add to that, each and every refurbished product comes with an assured warranty promise of 3-12 months.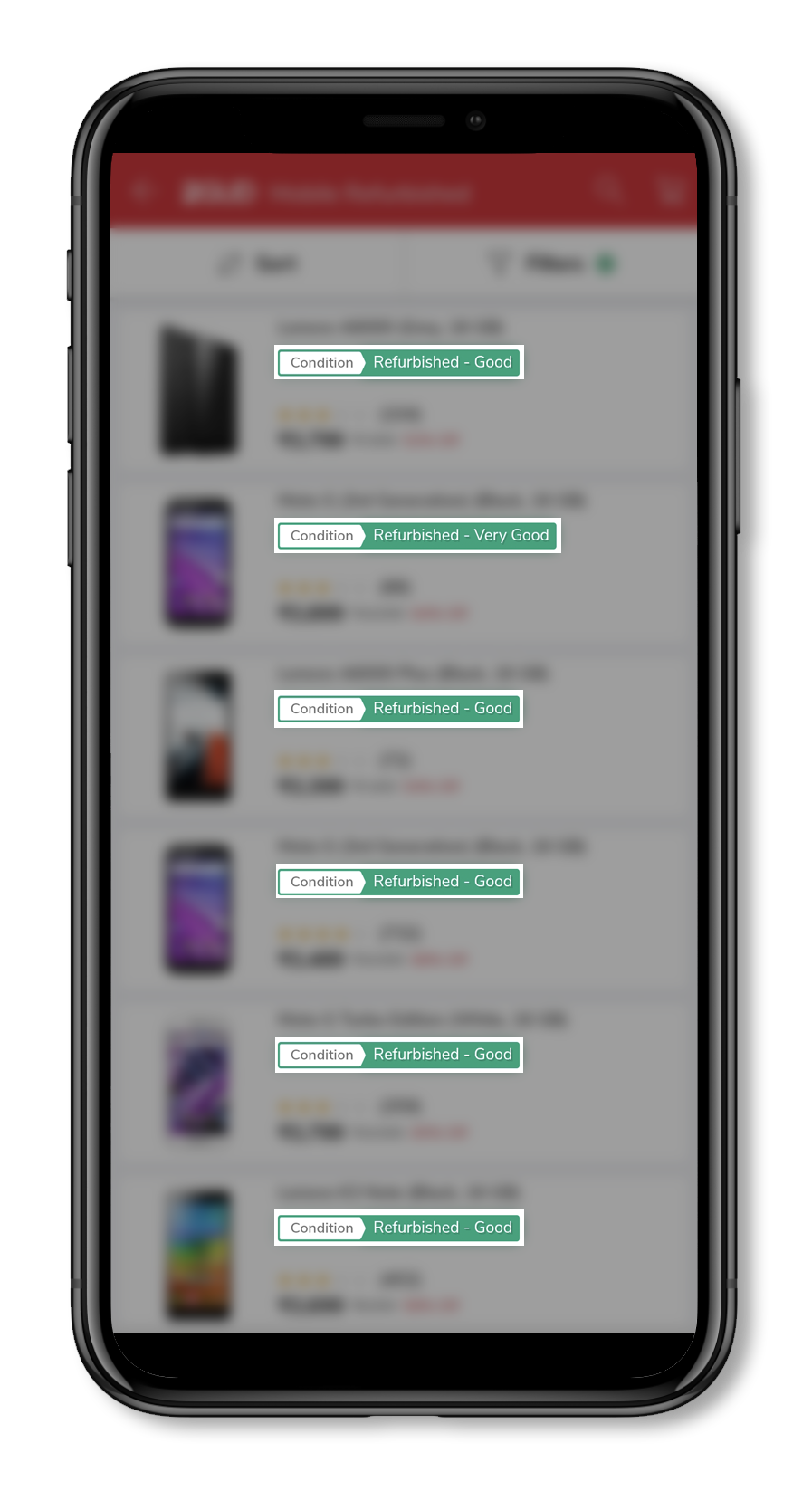 For each refurbished product, you can view the grading as well, ranging from Unboxed-Like New to Refurbished Okay.
2GUD's refurbished promise is threefold:
Products are certified and graded by professionals

Products come with a 3- to 12-month warranty

You enjoy a convenient 10-day return policy
Start your 2GUD journey
Whether you're looking for the best value in brand-new items or trust in refurbished products, get started now and enjoy your 2GUD experience! Click here to know more and shop.
---
Also read: Quality First: How Flipkart's private brands bring trust and affordability to the Indian market