Before 2015, Yogita Jain, like many online shoppers in India, frequented the Flipkart website in search of her favorite products. She loved her experience as a customer and faced almost no issues with her deliveries. One day, she started to wonder what it'd be like to run a business online as a Flipkart seller. Read her story and find out how this customer-turned-seller realized her dream on Flipkart!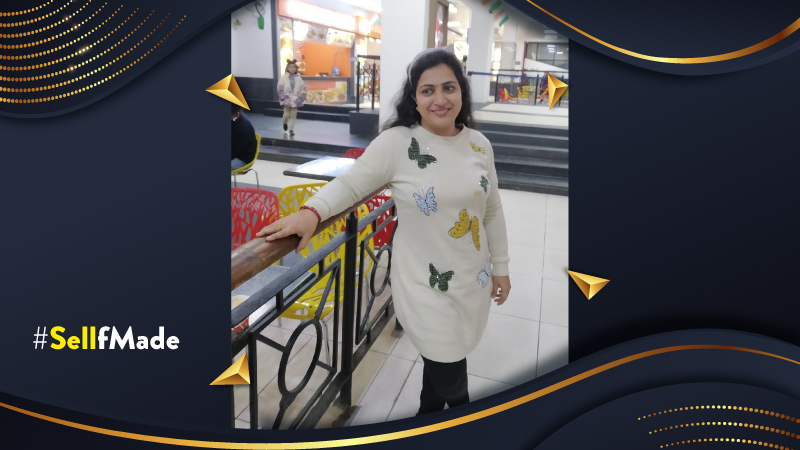 My name is Yogita Jain. I was a homemaker with two kids before I decided to start my own business. Before I became a Flipkart seller, I often shopped on Flipkart. My experience as a customer was always great — the quality of the products, returns, and Flipkart's responses to other issues were always satisfactory. Soon, I started to wonder what the journey would be like at the other end — as a seller. So in 2015, I decided to become a Flipkart seller. Now I run a company called AADISALES.
It all started as a part-time job. I wasn't too serious about it. I tried many other online sites for selling but the boost and drive I got through Flipkart was amazing. That's when I found it to be so interesting that I started working hard to achieve more sales.
My experience as a customer really helped me understand the pain points of customers — they usually have issues with quality. We often get calls from seller support for product replacement as the customer is not happy with the quality. However, when the products are branded, the replaced product will have the same quality as the first one. In this case, I usually tell them that the better option for the customer would be to opt for a refund. Sellers sometimes have to bear the loss from product returns, but that's just part of running an online business.
When I joined as a Flipkart seller in 2015 I had a lot of discussions to understand how a sale works. Within two to three months, I started working on my business.
A lot of the other e-commerce websites that I tried to sell on had multiple issues. The platforms were really difficult to operate and the lack of response from their seller support team was a problem. They also changed and modified pricing without my consent. This doesn't happen on Flipkart. That's why I'm comfortable being a Flipkart seller. It gives me scope to enhance and develop myself as an entrepreneur.
Flipkart is always innovating to make the shopping experience easy for customers. Behind the scenes, they are also innovating to make the process easier for Flipkart sellers like me. Initially, when I started my business, eKart did not have any scanning devices. Six to eight months later, they got scanning devices, which really helped me to track packages. Without the scanning devices it was difficult to track cancelled or misplaced packages.
I've come a long way in the last five years. I was on my own before. Now I have six team members who help me with accounting, packing, loading, etc.
Flipkart created a new world for me. It provided an opportunity for limitless exploration and a comfortable balance between family and work. It helped a homemaker like myself realize her dream.
Enjoyed reading? Check out our #SellfMade series!