The #SafetyNet campaign is an initiative to share safe shopping practices with online shoppers across India. Participate in the latest #SafetyNet contest by Flipkart to learn about OTP fraud prevention. Answer five questions correctly for a chance to win EGVs worth INR 500. Play below.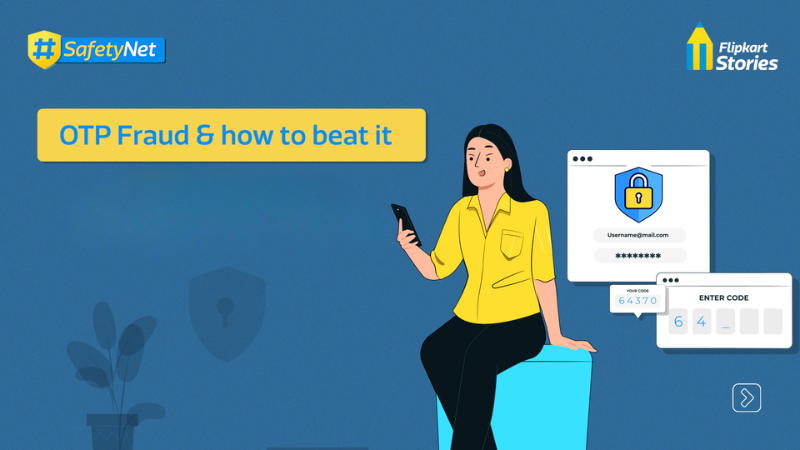 Welcome to the latest edition of Flipkart's #SafetyNet contest!
In today's digital age, online transactions have become an integral part of our daily lives. Whether it's shopping online, accessing bank accounts, or using various services, we often rely on One-Time Passwords to authenticate our identity and secure our transactions. However, OTPs need to be kept confidential and used cautiously.
In this edition of the #SafetyNet contest, learn how to spot OTP Fraud and ways to stay safe from it. Answer five simple questions correctly and four lucky winners will stand a chance to win EGVs worth INR 500 each. Are you up for the challenge? Let's go!
Read the terms and conditions before you get started.