During The Big Billion Days, and all year-round, knowing how to protect yourself from fraud is the first step to being smart and safe while you shop online. From account takeover to OTP fraud, there are many ways that fraudsters attempt to pull a scam. But we have just as many ways to help you protect yourself from them! Follow these safety tips and enjoy shopping on Flipkart.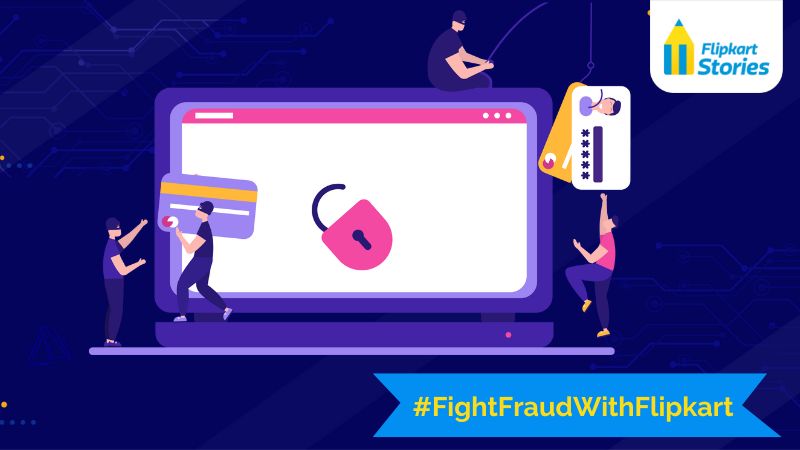 From fake Flipkart offers to fake websites designed to mislead, fraudsters will try many tricks to scam unsuspecting online shoppers. Our goal is to keep you safe at all times so you can shop stress=free. During The Big Billion Days sale, and always, we urge you to take a few minutes to learn about the different ways you can safeguard your Flipkart account information.
5 tips to practice safe shopping on Flipkart
1. Keep Your Secret OTPs A Secret!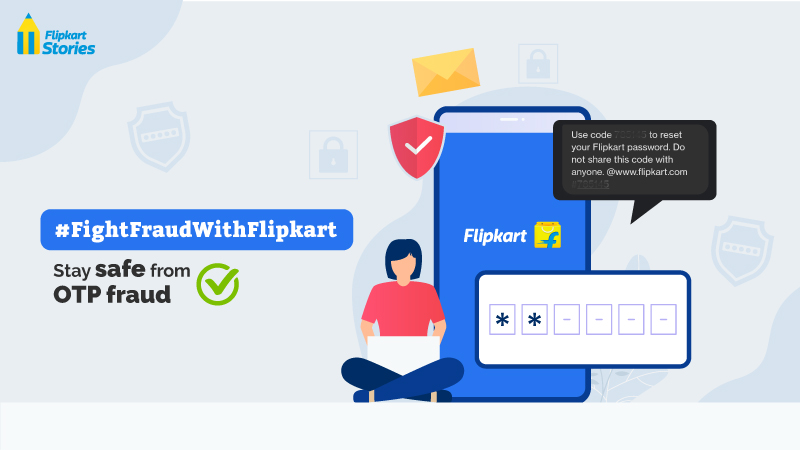 When shopping online, you will receive OTPs from Flipkart and your banks. These OTPs are used for several reasons, generally issued to validate an action. You may want to complete a payment, receive a high-value order delivery, or simply log in to your Flipkart account. Whatever the reason, remember that your OTPs are for your eyes only, and must remain a secret. In instances where you need to reveal your delivery OTP to a Flipkart Wishmaster during high-value deliveries, only do so while receiving the delivery.
To know more about OTP fraud, how common it is, and how you can steer clear, read this blog.
---
2. DO NOT REPLY to Fake Messages
During The Big Billion Days sale, it is common for retailers and top brands to extend the best value. While we make the most of it, fraudsters too use this as an opportunity to send out messages containing fake offers from trusted brands. A good way to tell if you have received a fake message is to notice the information requested or the action recommended. If messages require you to divulge sensitive data or go to unknown websites, ignore the message right away.
For a more in-depth guide on fake messages and emails, read this blog.
---
3. Fake or Not? Here's how you can tell
Fraudsters will try to lead you to fake websites trying to look like Flipkart through SMS texts, social media posts, and emails. These websites are designed to steal your information. The first clue to spotting such frauds is to notice the link or look at the URL bar. If you have received a message with an unfamiliar link or notice the 'Not Secure' tag on the address bar, leave the website right away.
To easily spot such fake websites and protect yourself from fraud, read this blog.
---
4. Secure Your Flipkart Account Against Takeover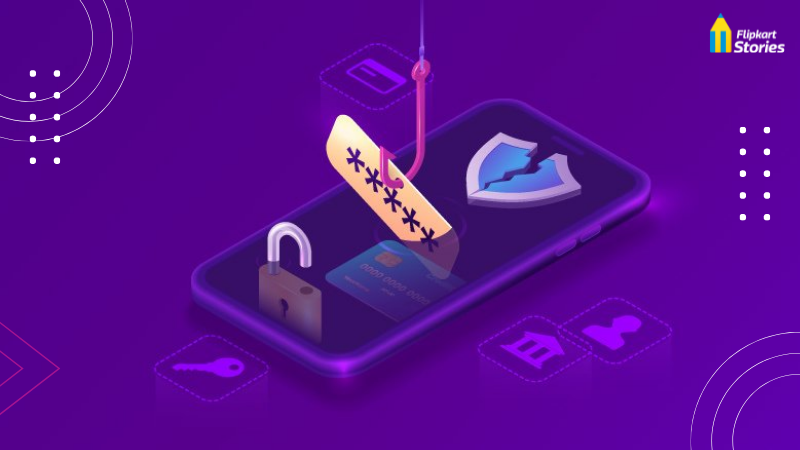 The ultimate goal of any cybercriminal is to use your sensitive information for fraudulent activities. In some cases, this results in an account takeover, wherein you lose access to your Flipkart account. Such a breach is serious as these criminals can then make purchases on your account, redeem your SuperCoins or other rewards and EGVs. Thankfully, all of these issues are preventable, so long as you take the right measures. This means practicing good digital hygiene whenever you shop online, and especially during The Big Billion Days Sale.
For tips on how to secure your Flipkart account, read this easy guide.
---
5. Don't go Phishin', Report Suspicious Links
Phishing is a very serious crime and can happen to anyone, anytime. In such cases, cybercriminals use fake links to lead you to websites that collect your information. So, if you ever receive a text or an email with an unbelievable offer on Flipkart, do not click on it. Instead, go over to the Flipkart Help Center, call and report the instance.
You can always visit the official Flipkart website and app to validate the legitimacy of any such claims.
---
Armed with this information, you can shop safely during The Big Billion Days sale and beyond. Remember, in taking the required measures to minimize fraud, you are also taking an important step in safeguarding your sensitive information. What's more, you can educate others around and #FightFraudWithFlipkart!
---
Also read: #FightFraudWithFlipkart – Read this to keep yourself safe from OTP fraud