Jagjeet Harode, Senior Director at Flipkart who leads marketplace operations, outlines the measures taken to assist and empower the seller community during COVID-19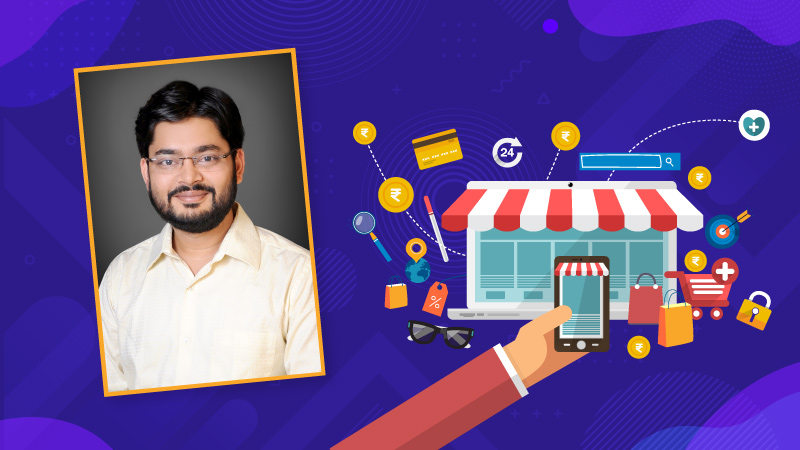 With the COVID-19 national emergency forcing the nation into an extended lockdown, e-commerce operations are limited to the delivery of essentials. Flipkart's priority has been to meet the demand for delivery of essential products to customers while ensuring their health and safety. Of over 200,000 sellers on the Flipkart marketplace, many categories have not conducted business during this lockdown. In these testing times, Flipkart's seller support team is always available for counsel, as well as on-ground support and guidance. In addition, a slew of support measures and benefits, including health insurance, have been extended to our marketplace seller community.
Jagjeet Harode, Senior Director at Flipkart who leads the marketplace operations, answers questions on these measures.
---
How is Flipkart meeting customers' needs during the extended lockdown?
As India's homegrown e-commerce company, Flipkart has a responsibility to support the nation during a challenging time for all of us. For us, the priority has been to meet the demand of essentials categories of consumers, while keeping the health and safety of our fellow-Indians in mind. Our marketplace sellers have been hard at work, ensuring adequate availability of essentials on our platform. Our supply chain operations have been operational, with our fulfillment centres, warehouses and hubs all following the necessary safety and preventive measures. We have over 2 lakh sellers on our platform, and we are continuously working with our seller community to provide them with the required support as these businesses await to make a comeback online. Operationally, we are prepared to resume as soon as the government grants the required permission for the rest of the categories. We are ready to serve our customers, who are eager to end the long wait to start shopping online again for their favourite products.
The COVID-19 lockdown has slowed down business for e-commerce marketplace sellers. How is Flipkart supporting the seller community at this time?
While sellers offering essentials are already fulfilling increased consumer demand, we are enabling readiness for other sellers as well ahead of resuming the rest of the categories. Our seller support team is providing constant counsel and on-ground support to all these sellers to be suitably prepared, including guidance on best practices towards hygiene and sanitation to ensure operation in these testing times. Besides these, there have been inputs to build up inventory and solutions for working capital. Also, the supply chain team continues to maintain an intense focus on safety and health procedures in all Flipkart facilities and staff that are supporting the movement of goods for sellers.
Many sellers are not able to service due to constraints of lockdown; will this have any adverse impact on their competitiveness?
At Flipkart, we have our sellers' best interests in mind. We have provided all sellers on the Flipkart marketplace with the flexibility of choosing to work or not work during the lockdown period, without any concerns of their performance metrics being hampered. Sellers who are servicing in the essential items categories are being given regular updates on the product demand and what they should be adding in their inventory to maintain a healthy stock.
Considering the current circumstances, Flipkart has brought for you, your family and your employees. #FlipkartForSellers. Check the link below for more details on the policy. https://t.co/4pQyVsfMrj pic.twitter.com/LUCxfqWweW

— flipkartsellers (@FlipkartSellers) April 20, 2020
What steps are being taken to ensure the financial health of sellers during this time?
For starters, all payments related to cancelled orders during the lockdown period are underway and are being settled in upcoming payment cycles.
The most important need of the seller community, in these times, is that of working capital. To address this, we are running a special offer on loans through Flipkart's Growth Capital programme which is designed specifically to enable independence for MSMEs who operate online. Through the programme, most of the transacting sellers can avail credit at competitive interest rates with an approval time of one day and disbursal within 48 hours. As an exception for the coming month, we have waived off 100% of the processing fee. A 3-month moratorium period has been implemented on existing loans; this means that sellers are not obligated to make a payment during this period. Further, any additional amount on sellers' existing loans sanctioned during this period will have an extended financial limit with a 6-month moratorium period.
Flipkart's Seller Protection Fund (SPF) enables online sellers to claim a certain amount as compensation for unfair losses. For such SPF claims, sellers have been given an extension on all the returns received between March 7-23, 2020 to ensure that they have enough time to raise their claims. Further, sellers do not have to wait for the usual 60 days to raise an SPF claim, and can raise one as soon as the company fully resumes its full operations.
That's not all. We have also waived the storage fee for April, under the Fulfilled by Flipkart service, which allows sellers to store inventory in Flipkart Fulfillment Centers for faster deliveries.
What kind of service support is being extended to sellers during this period?
We have extended certain ongoing premium services availed by sellers to include the lockdown period in their subscription terms so that their investment is not hampered. These special services include Flipkart CareTouch Select, which is a premium service that allows sellers to get quicker resolutions for their business-related queries. In addition, sellers will continue to enjoy the services of Paid Account Managers — dedicated managers who work with them closely to grow their business.
Further, for sellers who may face manpower issues, we are building additional capacities through Flipkart Fulfillment services to ensure continuity of operations.
Is Flipkart offering any health benefits to marketplace sellers?
Health is wealth, all the more during this crucial period. We have offered all our sellers a health insurance plan, specific to COVID-19, which will cover not only sellers but also their families and employees. The insurance plan, in partnership with Digit Insurance, is offered at special rates, with coverage ranging between ₹50,000 to ₹3,00,000 per individual with annual premiums starting at ₹369.