'Hack: The act of improvising on a problem, effectively and unconventionally, to derive a temporary or permanent solution.' While most contemporary definitions of the word might redirect you to similar phrases, for Flipkart the connotation weighs something much more than a prescribed meaning. Something that is especially evident during the Flipkart Hackday events. In this story we hack into history to decode the DNA of this unique culture of innovation in India's largest e-commerce marketplace, and dive into the pool of codes and ideas that paved the way for Flipkart.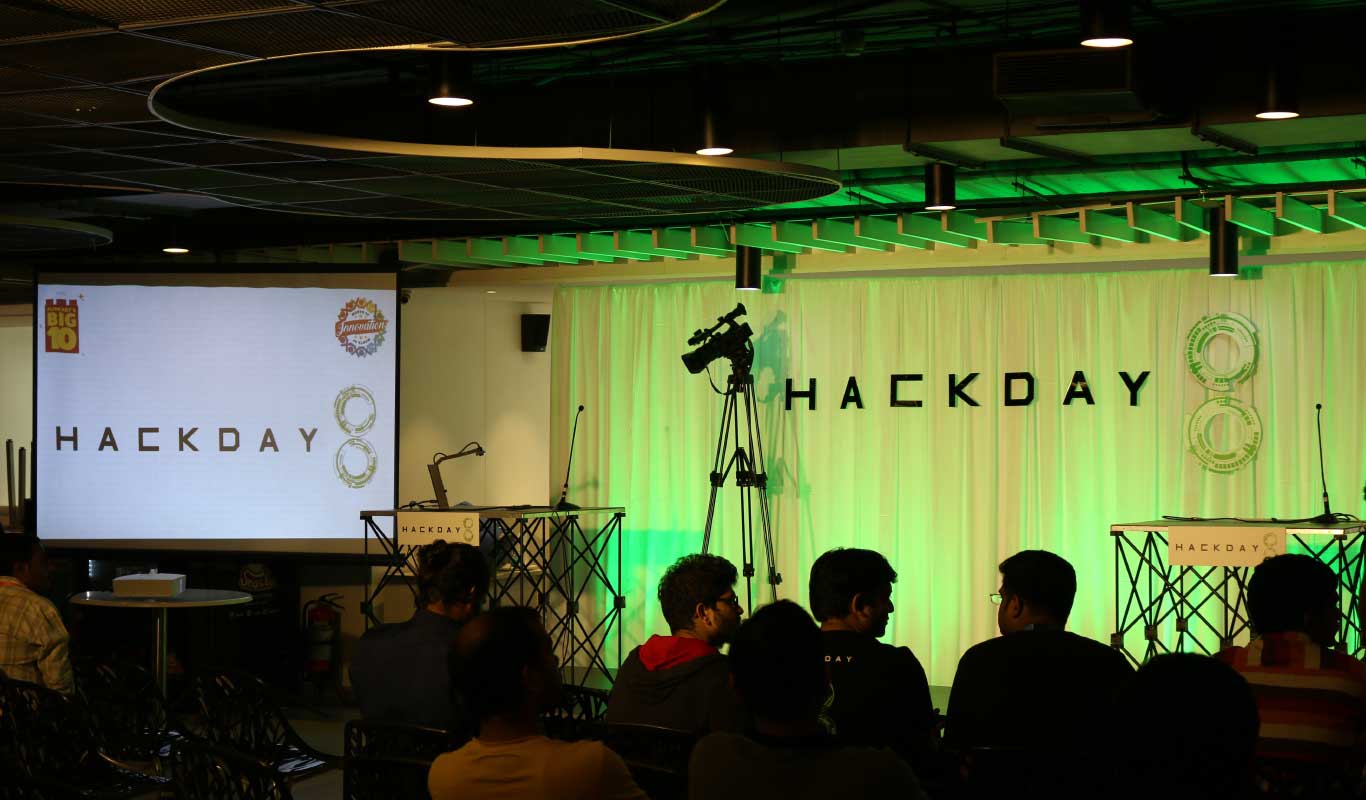 How many business problems can you solve for your organization in 24 hours? None, may be one, or not sure?  This year, for Flipkart, the answer was 80. On June 22, 2017, Flipkart hosted the eighth edition of its flagship event — the Flipkart Hackday. Over 600 Flipsters participated in the grand finale that concluded 24 hours after the event kicked off. But Hackathons are no new phenomenon in the world of technology, except in one particular way for Flipkart.
"In 2011, we started it [Hackday] as a fun event. The idea back then was to give Flipsters the mind-space to take a break from their regular work and explore their creative side," recalls Mekin Maheshwari, former Chief People Officer and former Head of Engineering at Flipkart. Mekin, one of the earliest evangelists of the event, understands the value Flipkart Hackday brings to the table.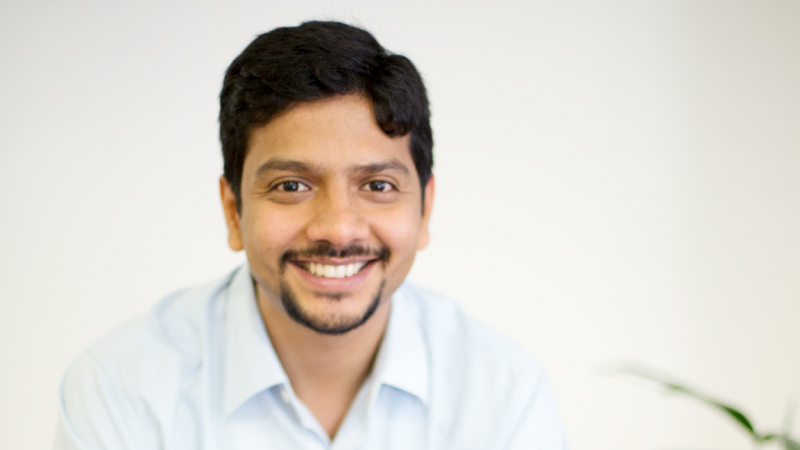 "Earlier, Flipsters were free to come up with random, creative ideas. I've seen everything from the application of 'face recognition authorization' to 'real-time analytics'. The energy in those 24 hours is infectious and the creativity and execution that we saw during Flipkart Hackday events were mind-blowing," says Mekin.
---
Reinventing the idea of Flipkart Hackday
The energy and vibe of the first Flipkart Hackday echoed a clear message. Flipkart imbibed the event into its culture.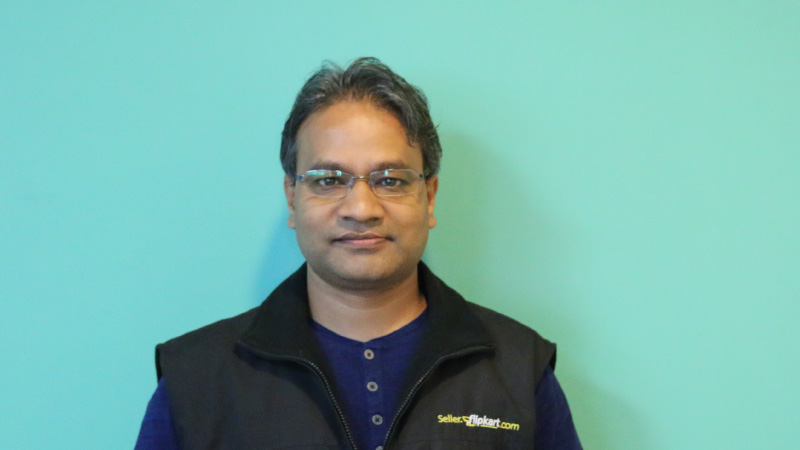 Flipkart Hackday became an annual property. The format underwent an evolutionary drift, both in terms of design and scale. "A lot of the changes [in Flipkart Hackday format] were influenced by the way we approach innovations at Flipkart," highlights Utkarsh B, Principal Architect – Flipkart. Utkarsh, better known as UT by his fellow Flipsters, is a key stakeholder in the Hackday event, and has seen both sides of the coin — the serious work and the fun side of his tech team. "For me the essence is in 'unboxing' oneself, to bring out ideas or implementations that Flipsters might not think of on a day-to-day basis. The point of a Hackday is also to see how high one can push his or her productivity; the equivalent of a 100-meter sprint, as compared to the full marathon of everyday work. In these scenarios, innovations that come 'bottom up' are often most relevant and viable," he elaborates.
---
Why invent it when you can hack it?
Applied Innovation is a philosophy that Flipkart holds close to its heart. If you want to strike a conversation with Amar Nagaram, just utter these magical words and your elevator pitch will wind up in Flipkart's PW office cafeteria. "I can talk all day about this, until you put a full stop," humors Amar. The Vice President of Engineering at Flipkart has been instrumental in launching some of the biggest innovations for India, including the much-acclaimed Flipkart Lite. "How would you define a tech innovation? For the western world, grand visions like a Hyperloop or driver-less car might reflect as innovations. In this country, innovation really means making your mobile app work on a bad network, making room for it on a $50 device, and still winning the customer's trust as he or she goes through with the transaction," says Amar.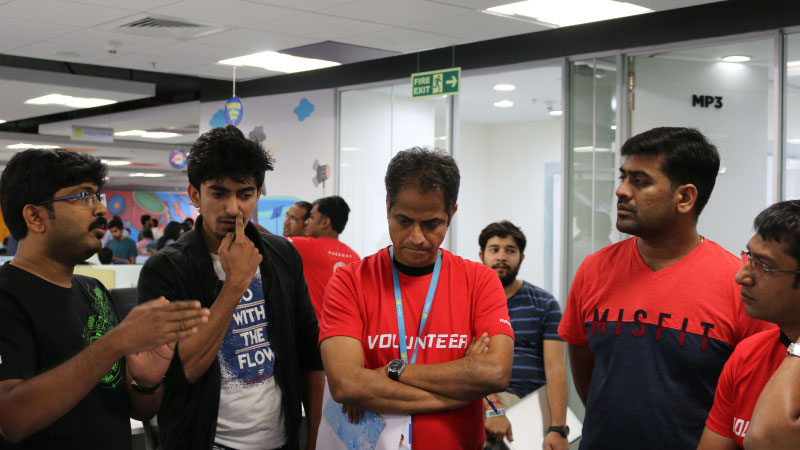 For years, Amar has been a key contributor and participant in Flipkart Hackday events and has seen small ideas taking shape to solve big, real-India problems. "Applied Innovation is not limited to the external world. We use this philosophy even internally. During a recent Flipkart Hackday event, our Senior Engineering Manager, Deepti Agrawal, came up with a solution that solved a major challenge for developers," says Amar. Deepti and her Hackday team's innovation might sound inconsequential to a layperson, but within Flipkart its impact is immense.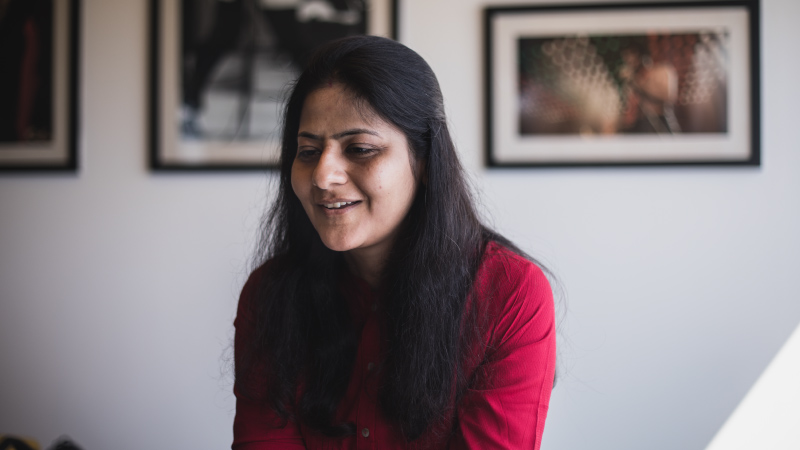 For an e-commerce platform like Flipkart, deployment of codes across multiple boxes is necessary to ensure that customers enjoy a seamless experience. This, in traditional terms, takes up to two days of effort, involving browsing through lines of code and fixing specific error instances — consuming both labor and time, and then there is also the risk of human intervention. Alternatively, this adroit Hackday solution provided a simple, visual dashboard that highlighted all boxes in green, yellow and red, enabling developers to be more productive in other work, while addressing the challenge of code deployment, within seconds.
---
What's in a message?
"Another significant innovation that took birth during one of the Hackdays is a push-notification solution. Traditionally, there was heavy dependence on GCM [Google Cloud Messaging], where we sent a payload and prayed that the notifications get delivered," says Amar. He highlights how the delivery of these notifications are heavily dependent on GCM and the network providers, and due to the intricacies of technical dependencies, sometimes the message never reaches the user. "For instance, imagine that a customer has bought a product from Flipkart and we want to send a notification that said 'Do you like this product?' The message becomes irrelevant unless it is delivered on time and in a seamless way. This is where a Flipkart Hackday solution came to the rescue," he affirms.
The notification solution offered three benefits — reliability, action-ability and timeliness when it came to deploying messages.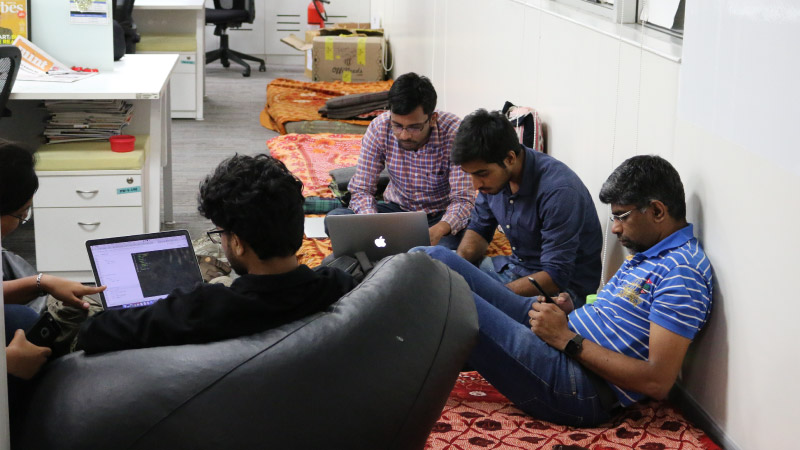 The solution considerably reduced dependencies on GCM and network providers, ensuring notifications become more relevant to customers during specific stages of shopping. "The best app experience is one that doesn't require you to open it, right!" exclaims Amar. The Hackday solution went on to production, and even evolved to have the intelligence to detect whether the right notifications are being sent out to the right audience, at the right time. In May 2017, during the Big10 Sale, the feature secured a success rate of over 84% and was even used to drive a majority of Flipkart's digital marketing campaign.
---
Two billion events – One widget to rule them all
"I wish I could participate in this year's Hackday, but I'm packed," says Kiran Kumar, a Mobile Architect at Flipkart, and one of the few in the country. In the last 5 years, Kiran has participated in three Flipkart Hackday events and knows how competitive things can get. "One of the biggest innovations that I know of [from Flipkart Hackday] is FoxTrot. Being the country's largest e-commerce company, there are billions of events occurring on our platform, every day. There are customers browsing through products, there are things being added to individual carts, there are people in different stages of order fulfillment. How can we make sense of all these events, while ensuring that customers face no glitches? FoxTrot is the answer," says Kiran.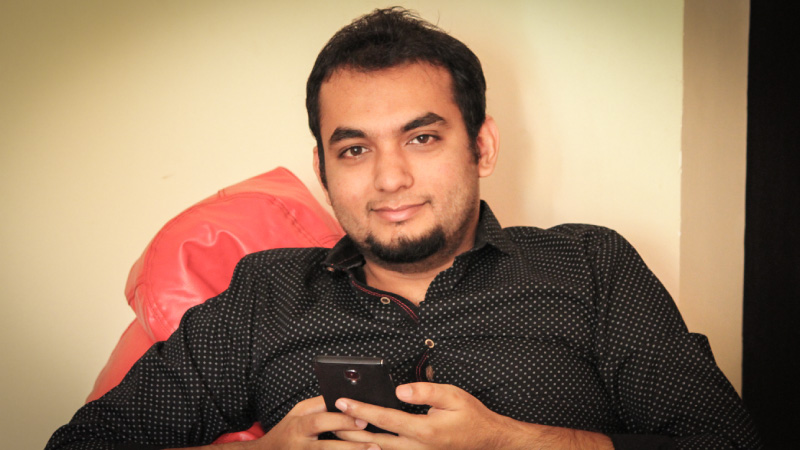 This Hackday innovation does one thing: It drops an event during every process to a centralized system, which then organizes across a multi-tiered database — bringing symphony among storing, querying and analyzing. In computing parlance, an event is an action or occurrence recognized by software that may be handled by the software and may be triggered by the system or the user. "Requests get tracked across systems, and issues are easily found and reported, well before it impacts the customer," explains Kiran.  
The visual dashboard, push-notification and FoxTrot are just the tip of the iceberg when you consider the hacks that have emerged in the last 8 years. But that does not necessarily mean that all ideas make the cut.
---
Hack away at the unessential
'It's not the daily increase but daily decrease. Hack away at the unessential.' – Bruce Lee
"In the past, the participation in Flipkart Hackday events have been massive. It has been very credible considering that the tech teams are always busy focusing on their business critical deliverables," says Ravi Garikipati, Chief Technology Officer, Flipkart. Ravi, who is a regular jury member at the Hackday event, knows the intricacies behind putting such an activity together. "I personally know many Flipsters who wait for this one day as this is where their crazy ideas become a reality. It is very pleasing to see engineers hacking bold ideas and not playing safe. What we have seen over time is that the ideas are more intense and focused. Flipsters are definitely making the job tougher for the judges, which also includes Sachin [Bansal] and Binny [Bansal]," laughs the CTO.
[yt4wp-video video_id="kFt_654Xdlk"]
"I don't think I've missed a single Hackday event till date. It's interesting to see the thinking behind some of the ideas. There is so much energy on the floor," says Sachin Bansal, Exec Chairman and Co-Founder, Flipkart. Sachin Bansal and Binny Bansal, the founders of Flipkart, are among the pioneers of the country's vibrant startup culture, and they know that this culture is all about passion.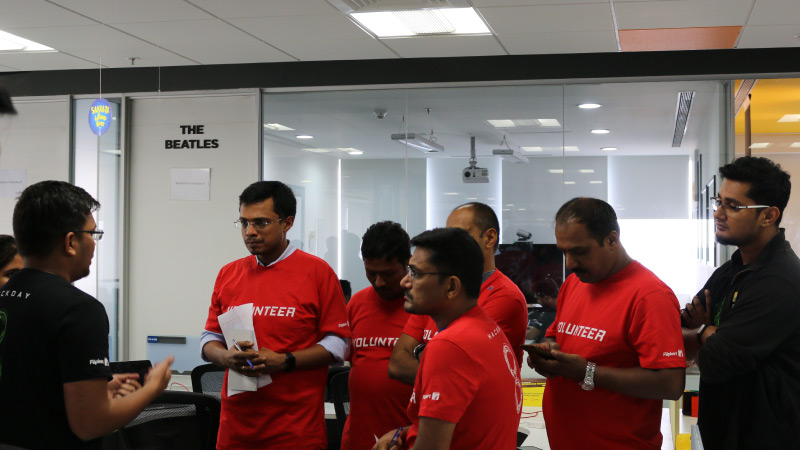 "There are no boundaries to innovation, and events like the Flipkart Hackday are what unleashes this capacity within Flipsters," concludes Sachin.  
---
June 2017 witnessed the eighth edition of Flipkart Hackday. Over 600 Flipsters participated in the internal hackathon. Over 80 solutions were showcased during the grand finale of which 9 are now in incubation. In the past, Flipkart Hackday has experimented with multiple formats — including participation from academia, external organizations and independent entries. The event has also been a forum where technologists like the late Atul Chitnis, well known as one of the organizers of FOSS.IN, and Kiran Jonnalagadda, co-founder at HasGeek, joined in to embrace Flipkart's culture of innovation.

In June 2017, as a part of the #FlipkartBIG10 celebration, Flipkart is extending this culture of innovation to the world with the Gridlock Hackathon — hunting for 'THE' idea that can help solve Bengaluru's traffic woes. To know more about the Gridlock Hackathon or to participate in the grand event, click here. 
---
Additional coverage and photographs by Benedict Gershom