When Meet Vij became a Flipkart seller, he was told that he'd have to be prepared to meet the surge in consumer demand during The Big Billion Days 2020. Sure enough, Meet and his employees had their stocks replenished and operations primed to meet customers' needs during the sale. But as the sale began and the orders started pouring in, Meet came to the realization that this was an experience like never before! Read his #Sellfmade story.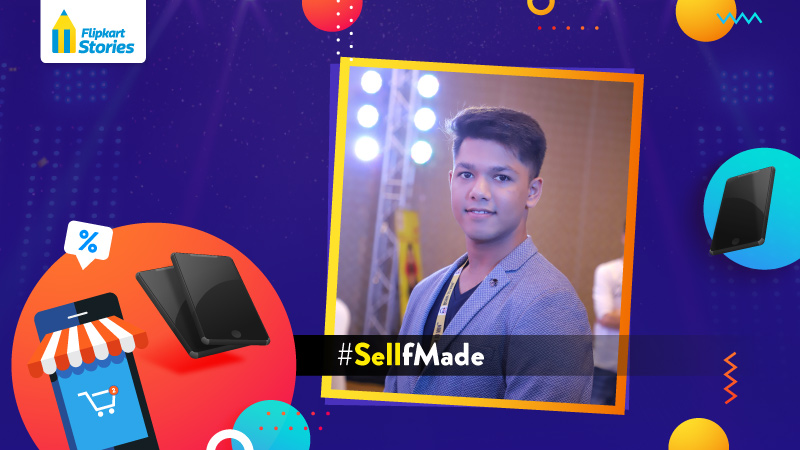 My name is Meet Vij. I am the owner of Cherry Enterprise and I sell on Flipkart in the Mobiles category. This was my first experience being part of The Big Billion Days sale, and it was really good for us. Compared to our normal orders, the demand for our products during the sale was five times more! Everyone here was overwhelmed with the response from our customers. So far, we had only heard stories about The Big Billion Days 一 stories of sellers who made it big, stories about the grandeur of the sale, and about the scale at which customers shop during this time! This was beyond any of our expectations.
There was a moment when we faced an issue and our account was put on hold. But as we soon found out, there was no need to worry. As soon as we reached out to the Flipkart Seller Support team, they worked on the issue and solved it within just two hours. I thank Flipkart for that!
This being our first The Big Billion Days experience didn't mean that we were underprepared. Flipkart gave us all the information we needed well before the sale started, on the kind of consumer demand we could expect and would be expected to meet. So we kept our stock ready and arranged our operations to ensure that we are ready for whatever may come. Because we were prepared, the entire experience was positive! Owing to the support of my employees and Flipkart, we were able to achieve new heights during this time, which even placed us amongst the top 3 first-timers among Flipkart sellers! Flipkart's assistance in advertising our products also helped us a lot. With their assistance, our brand got visibility and we were able to get the tremendous response we did.
Flipkart is considerate of every seller and they are always ready to help! It was an absolute delight to be a part of this BBD and I look forward to many more in years to come.
---
As told to Jishnu Murali with additional inputs from Pallavi Sudhakar