Modern India has no place for gender inequality. And playing a significant part in spreading this message are Flipkart's top women sellers. Their partnership with Flipkart has not only been the wind beneath their wings, helping them soar to success, but has also brought a sea change in product offerings for Indian consumers. Here's their inspiring story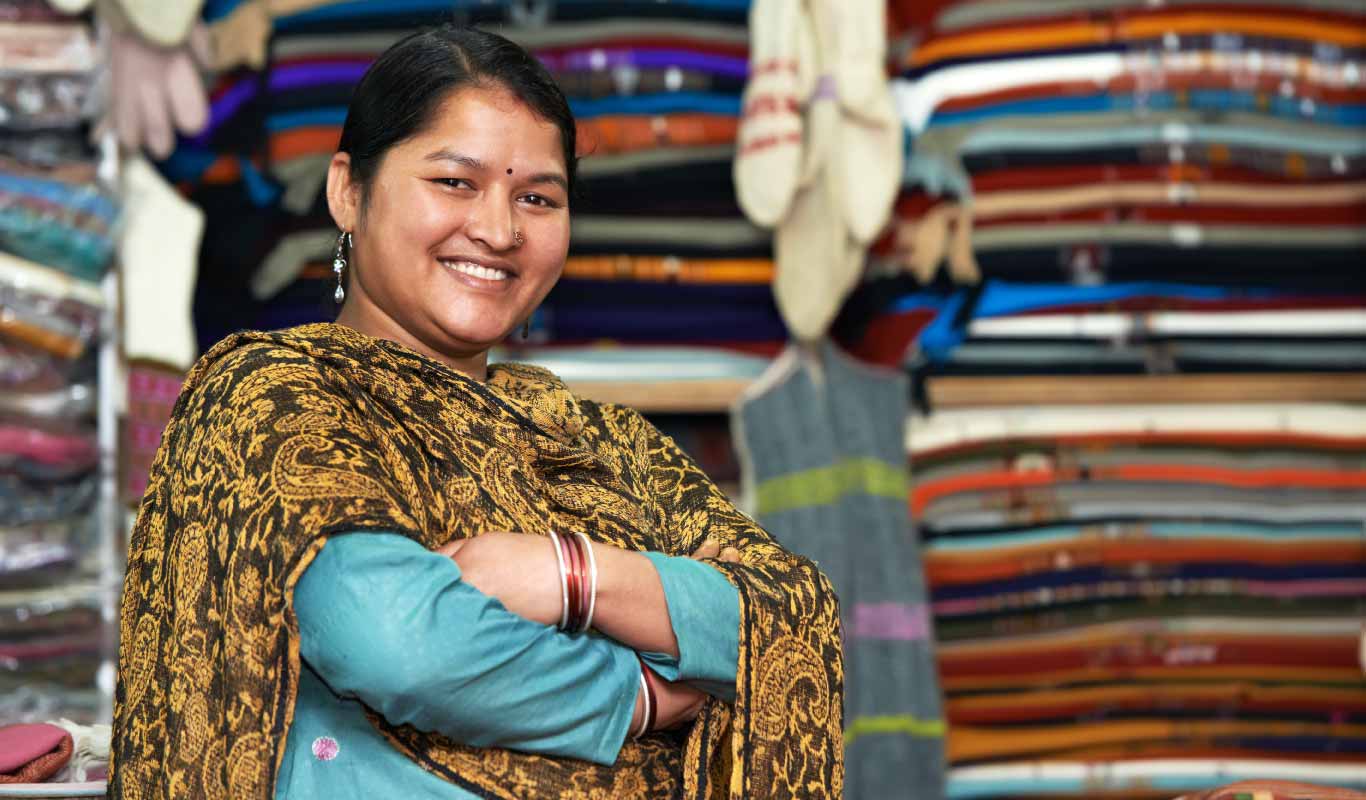 With women across the world representing consumer spending at figures that exceed the GDP of India and China combined twice over, it is no surprise that brands are catering to female audiences like never before. Women in India too are following suit, and affected online sales to more than 35% in 2016. But what about the other side of the coin? Are there more women sellers joining the ranks of entrepreneurs making the most of e-commerce? Our top women sellers certain make the case for a wave of change, that sweeps away the prejudice to reveal something thought-provoking. 
Coming from various walks of life, leaving behind corporate success and sometimes starting from their teens, Flipkart's women sellers have changed the very facade of the online marketplace. Shrugging off societal pressures and expectations, they've carved out a path for their dreams. Perfecting the art of achieving a work-life balance, they are irrefutable proof of female empowerment. Their remarkable fortitude propels them leap years ahead of their business competitors. Here's their story.
---

A success story charted from a single bedroom
On Aug 19, 2013, Vijetha Netalkar was busy hosting the housewarming ceremony at her new home. She was the proprietor of the newly launched brand JGShoppe, which sold handbags, wallets, clutches, and similar items online. The housewarming party was going well, but one thought weighed heavily on Vijetha's mind — a few days ago, representatives from Flipkart had called her, asking her to show them a few samples. Though she had visited the office with her best products, she had yet to hear back. "My business was relatively new back then, and it needed a platform to grow. That is why I wanted Flipkart's help — to increase product visibility," she recalls. 
When she received the much-awaited call, accepting her brand into Flipkart's e-commerce offerings, her joy knew no bounds. "It was the same day as our housewarming ceremony. That day truly turned out to be very auspicious for us!" 
Before Vijetha became an entrepreneur, she worked for three years with a major IT solutions provider. When she decided to quit her job and start selling products online, her decision wasn't met with much enthusiasm. During those days, few people showed interest in buying products on the internet. With Flipkart Marketplace, however, her brand received the recognition it deserved. "Flipkart equals the number of orders received from all other marketplaces, combined," she says. 
In the beginning, Vijetha's office was relegated to one single bedroom in her new home. Today, she is one of the top women sellers across India, and owns a warehouse that caters only to orders from Flipkart. "I knew becoming an online seller would be a big step forward for my business. Still, looking back at it now, the progress of JGShoppe via Flipkart Marketplace never fails to amaze me," she says.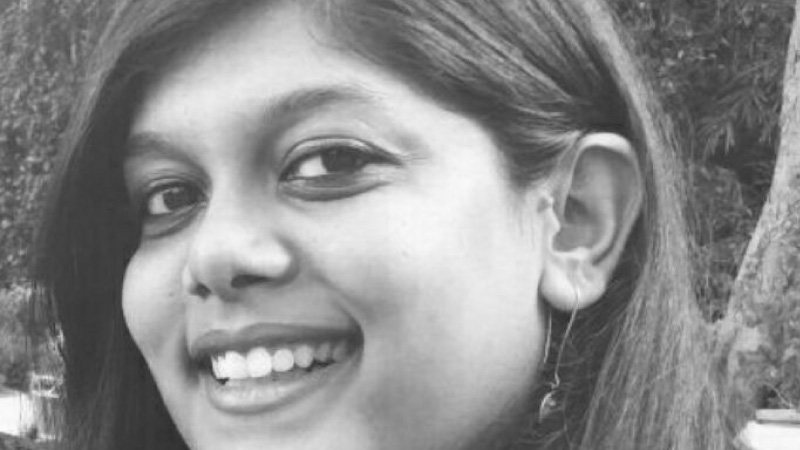 Top women sellers gave Indian women consumers what they really wanted 
Flipkart Marketplace is more than just a platform for selling products. Its success is a testament to India's evolving needs. For Soumya Kant, the proprietor of Clovia, a lingerie brand, it became a means of introducing Indian women to options, choices, and perhaps even freedom from constraints. 
Soumya's journey began with the realization that when it comes to lingerie, Indian women were restricted to simple, one-for-all designs. Opting for a little more variety meant shelling out an inordinate amount of money. Another problem was the presence of male sales personnel at most female innerwear outlets. "We launched Clovia with the intention of addressing this gap that existed in the Indian lingerie scenario," she explains. 
"Clovia was one of the first few brands to be part of the lingerie category on Flipkart and has grown along with the category. Flipkart has helped us reach out to women in the farthest corners of India and assist with finding right fits and sizes. We at Clovia hope to empower women through Flipkart by bringing joy to their wardrobe!" she says. 
Both Soumya and Vijetha live in metro cities. While Soumya works in New Delhi, Vijetha operates out of Bengaluru. And yet, the privileges that accompany life in a metro have never diverted them from accomplishing their individual goals. Both the women prove that having a 9-to-5 job is not the only professional option for Indian women. And both caught the wave of success when they offered other Indian women something we now take for granted: the freedom and joy of choice. 
"If, with our colors, comfort and fashion, we are able to add a little joy to a woman's experience and let her begin her day right, our job is done!" exclaims Soumya.
From teenage dreamer to one of the top women sellers 
In another part of New Delhi, Kanchi Khurana runs a women's apparel business with her father. Her firm, Cation, is located Najafgarh, a busy transport hub in south west district of the Capital. Ever since she was a teenager, Kanchi harbored the dreams of becoming an entrepreneur. With a little help from her father, she managed to realize this dream. "We started from scratch. There were days when it was all too overwhelming, but we refused to give up. 
"It's not enough to dream big. You have to follow your goals with a tireless attitude and immense discipline," says Kanchi, with a big smile. Just 25 years of age, she already realizes that the road to the top is a long and hard one. But with Flipkart's help, she's off to a great start. "Once we set up our business, orders began pouring in from all over India. It is the best marketplace online with the most user-friendly interface and a prompt database management system. It has an amazing way of attracting customers from all ages and categories and the company helps reduce our burden of looking for customers," she explains. 
Like Vijetha's JGShoppe and Soumya's Clovia, Kanchi's Cation experienced a tremendous increase in sales after collaborating with Flipkart. As she rose to become one of Flipkart's top women sellers, her production rose from 500 to 5,000 items of clothing per month.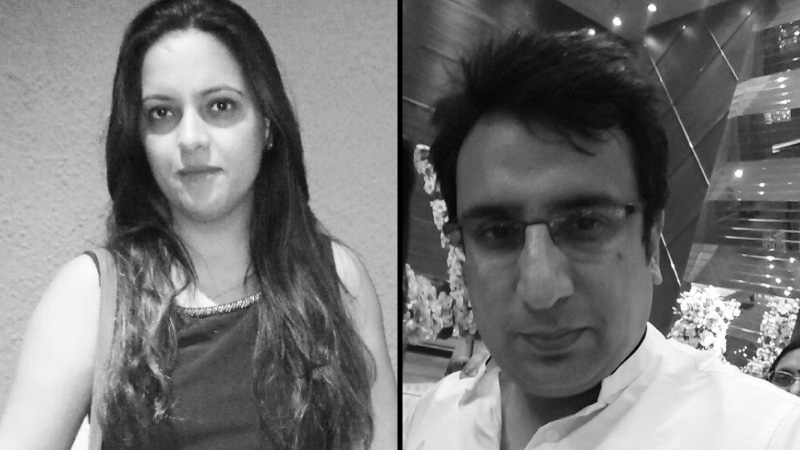 How Flipkart's seller-tiering provided a push in the right direction 
Less than an hour's drive from Kanchi Khurana's Cation lies Janakpuri, infamous for Tihar, the largest prison complex in Asia. But Janakpuri is also known for something much more relatable — Bollywood actress Anushka Sharma's hometown in the famous 2010 romantic comedy Band Baaja Baaraat and the place where her character Shruti sets up the wedding planning business along with Bittoo, played by Ranveer Singh. The duo's chemistry in the movie made as many headlines as their sense of fashion — something that our top women seller and resident of Janakpuri, Ritika Mehara, can attest to.  
After all, a love for fashion and the drive to establish her own business, quite like Shruti's character in the movie, encouraged Ritika to quit her job and start selling jeans online. She owns Stylox, a private label, sold through her firm, BUYTHEITEM. Currently, her production amounts around 50,000 units per month, all of which is completely consumed by her online business. 
Was the journey as simple as it seems? "Absolutely not. I faced a lot of criticism for my decision to quit a stable job and start a business. But people fail to understand that being a businessperson is very interesting. This business is my own baby. I am fully invested in it, and don't have to answer to anyone else. It takes a good multi-tasker to juggle home and business responsibilities, but the rewards are significant," she says. 
Though Ritika was enjoying the time-consuming process of setting up a respectable business, she redoubled her efforts when Flipkart introduced seller tiering and her firm received a bronze rating. Her husband quit his job and partnered with Ritika to increase the company's rating. Today, thanks to complete dedication and an unwavering focus on their business, BUYTHEITEM is a gold-tiered enterprise. "This success would not have been possible without the added support of Flipkart Ads, and facilities like Smart Fulfilment, which helped us double the number of daily orders," says Ritika. 
Seema Singh, owner of SMARTSHOP123, agrees wholeheartedly with Ritika. Her brand, Routeen, had an impressive collection of both international apparel and ethnic Indian wear, but lacked exposure. She realized that selling online independently came with a host of marketing and advertising complications which could easily be solved by joining a major e-commerce platform. The 29-year old started experimenting with different companies, eventually settling on Flipkart. 
"Today, I get at least 50 orders on normal days, and twice as much during sales. Flipkart's customer base has helped me and my brand grow exponentially," says Seema.
---
India, as a whole, is experiencing exponential growth as well. As a nation on the brink of becoming a superpower, it is now more crucial than ever for us to work together and dispel all notions of inequality—a thought that is already in action when it comes to Flipkart's top women sellers. The men in their lives have not only encouraged them to pursue their vision, but also jumped into the ring right alongside them. Our top women sellers share a simple, three-fold message for all Indian women: "Never think you are alone. We all deserve encouragement and support. And most importantly — Believe in yourself."
---
Read more inspiring Seller Stories