Apurv Nagpal is a man of many parts. And his new book, co-authored with women and self published, tries to defy the label of erotica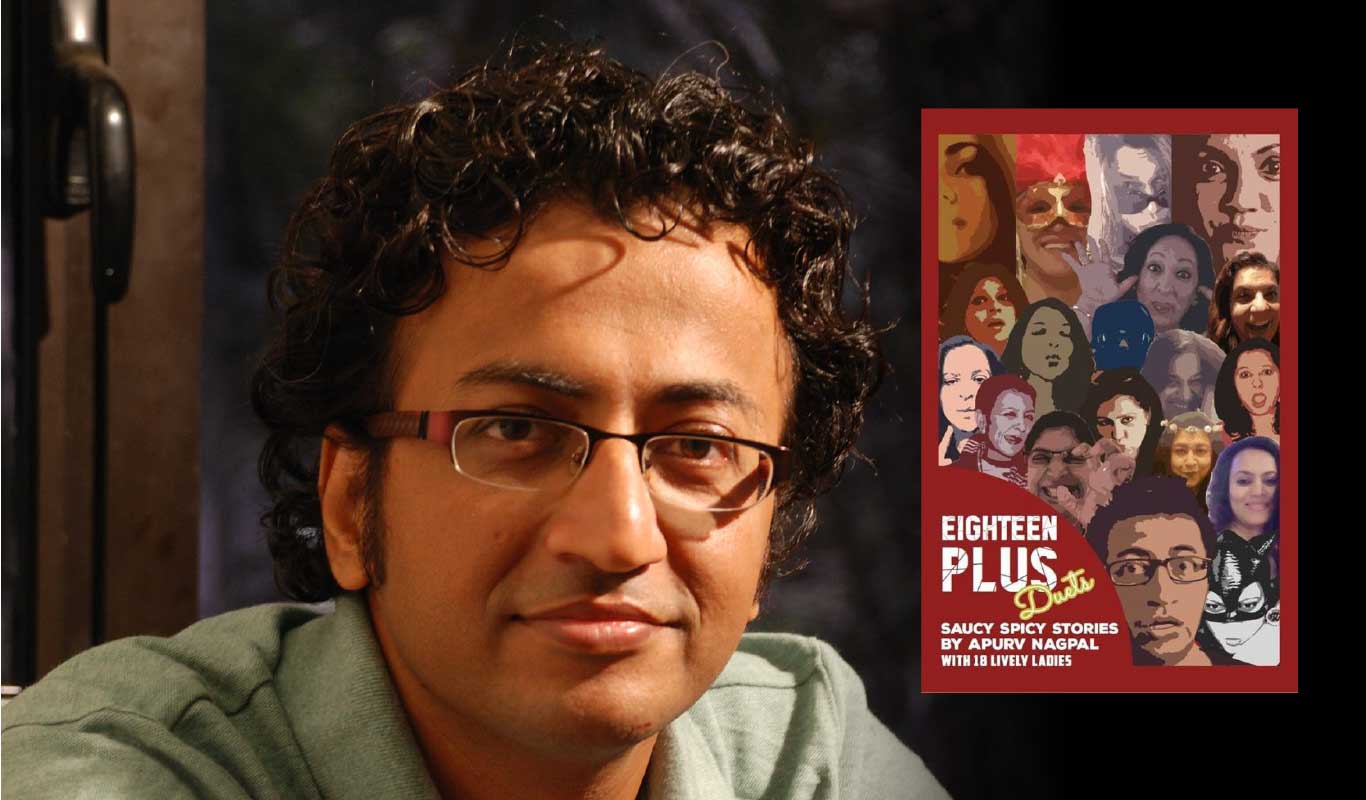 Apurv Nagpal is a man of many parts. But his new book is about more than that. Co-authored with women, the stories in this new book, Eighteen Plus Duets, exude a charm and character all of their own.
Apurv Nagpal, the sole male of the group, attributes most of his grey hair to his experiences while writing, co-opting and otherwise dealing with his fabulous co-authors over the last two years. Eighteen Plus Duets is his brainchild and the follow up to his best-selling first book — the sexy, funny Eighteen Plus, published by Rupa in 2013.
After working in top jobs with blue-chip corporates for 19 years across six countries, Apurv Nagpal now simply follows his passions. Currently a man with many hats — blogger (he reviews movies at ApurvBollywood), prominent Twitterati (@ApurvNagpal), entrepreneur, consultant, and Visiting Faculty at IIM-Ahmedabad, where he teaches a highly sought-after course on Innovation, which he developed from scratch. He's also an avid traveller and sports fan, having visited every continent (including Antarctica) and attended every FIFA World Cup since 1998. He has a flair for innovation and marketing, so he decided to self-publish this book, knowing that the world of publishing can do with a vigorous, thorough shake-up!
Eighteen Plus Duets is an interesting collection of stories. First, it is erotica. And when I say erotica I don't mean it in the titillating sense of the word, but more with a naughty or teasing connotation. And that's what the book is about. You can't even call it erotica but for the lack of a better word, let's go with that.
Second, it is a collaborative effort of eighteen women and one man. And the one man, Apurv Nagpal, has co-written each story with a woman.
The stories are hilarious. They make you see a different world of men and women and the coexistence of these two species from time immemorial and what does it take to make relationships go any further in this time and age.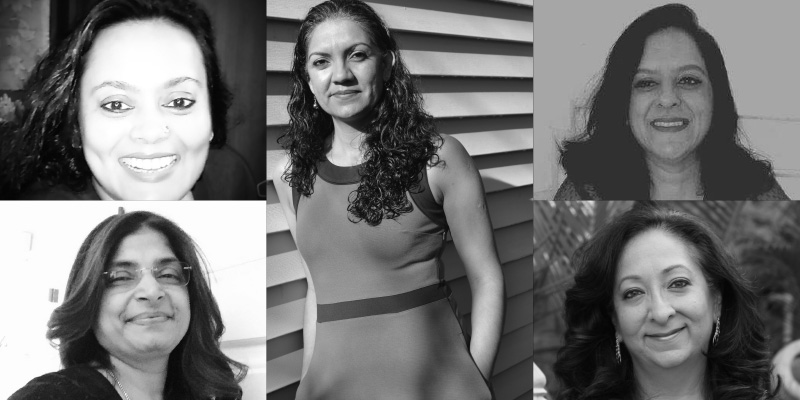 Excerpts from an interview with Apurv Nagpal:
Why did you think of doing this as a collaborative effort? 
Some men, in order to understand the woman's perspective better, have tried to wax themselves, undergone other beauty treatments (Mel Gibson in What Women Want does evoke the right imagery). However, I think our ways of thought — men versus women — are different quite intrinsically. A mix of nature and nurture, and just emulating some experiences, is probably not going to enable a better understanding.
Also, this difference of perspective gets even more magnified when we look at Les Affaires Du Coeur (affairs of the heart). Hence, to try and infuse each of our stories with this varied outlook on life, love and infidelity, decided to co-author each story with a different woman author. Given the vastly different backgrounds, age groups these women come from also enabled the stories to have extremely authentic yet distinct settings and styles.
Why the number 18? Any specific reason, besides the regular 18 being legal? 
My first book, published with Rupa, was called Eighteen Plus – primarily to ensure that young ones below 18 didn't read it, and also to signify that it was a collection of 18 stories. I decided to continue with that for this one, too, which, as an aside, I chose to self-publish. I have also filed for a trademark of Eighteen Plus, as I intend to publish at least another one after this.
Were there any roadblocks when it came to writing scenes with another writer. Say, for instance, if you were both not in the same city or couldn't meet often? 
Meeting, writing together was a rare luxury since the women are scattered all over the world — four are based abroad and even in India they are in Delhi, Mumbai, Bengaluru — just four in Pune where I'm based. Most discussions happened over email, phone and WhatsApp. And yes, that does have its own challenges — very tough to understand the emotions, nuances of characters via the above, which did lead to some interesting differences of opinion. The women also have their own, spirited personalities — some were quite possessive about their output, not amenable to change. Which is why technology does have its uses and I was very thankful for Skype!
Your favourite four stories from the list and why? 
That's like asking a parent to pick a favourite kid. Not a fair question. However, just from a difference of background or thought process point of view – some of the stories I found particularly fascinating to co-author (and I don't think I could've come up with them on my own) were A Day of Desh Seva (an intriguing look at what goes on in our corridors of power, set in a fictitious government ministry), Guess The Queen (deals with something quite a few of our countrymen go through, I think, about discovering intimacy after an arranged marriage), She Wants It All (like the co-author, quite sassy, young and bold — about how the younger women don't really hold back, or are bound by the 'forced' inhibitions afflicting women of my generation) and The Royal Honeymoon (a whirlwind engagement between a sexy, selfie-taking hottie and a dole-shole gymming Mama's Boy, who also happens to be a virgin, saving himself up for the honeymoon, leads to an interesting game of cat and mouse).
https://www.facebook.com/FlipkartBooks/photos/a.470239659727701.1073741828.469838586434475/1124158451002482/?type=3&theater
Do you think erotica writing has come a long way in our country? 
I must hasten to clarify that I really dislike the label Erotica — I don't feel it applies to either my first book or this one. We have extremely relatable characters, stories, situations — most readers will be able to see a bit of themselves or their experiences somewhere or the other. From what I've read of Erotica, the focus is primarily on the sex, which is not the case here. We're quite different to, let's say, Fifty Shades (I haven't read it but have heard this said emphatically) or even our own homegrown Savita Bhabhi. Having said that, our country has, in a way unique to our beautiful nation of contradictions, progressed and regressed at the same time. We've become more permissive and simultaneously more intolerant too.
Did you have to self-censor when it came to writing this book? 
The only brief to the fabulous, free-spirited co-authors was to keep it light, fun. We don't want to preach or pontificate. We want people to lighten up and, as Pritish Nandy mentioned in his blurb on the book cover, to remember that sex can be fun too! Apart from that there was never any reason to censor – I quite hate the word in any case, having been involved in the film world!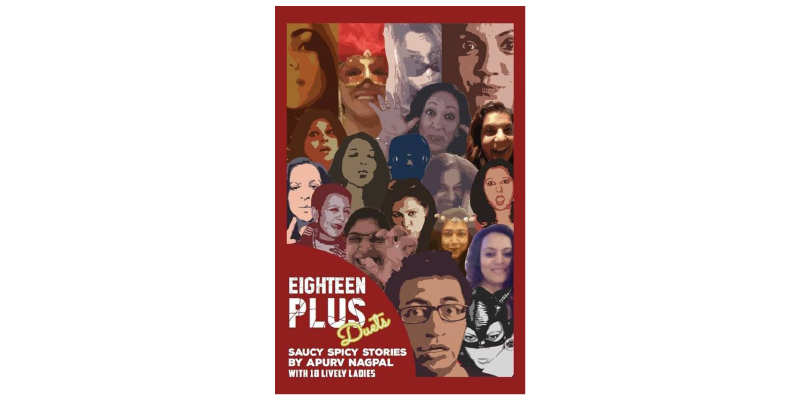 Buy Eighteen Plus Duets by Apurv Nagpal on Flipkart