Your favorite Flipkart Plus Coins are now Flipkart SuperCoins! Read on to know what's changed and all the benefits you can reap with Flipkart SuperCoins.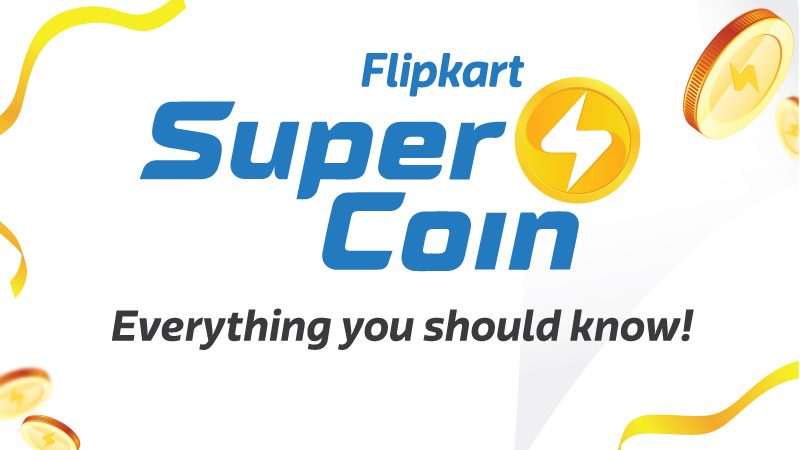 Flipkart SuperCoins is a first-of-its-kind rewards ecosystem designed to provide benefits to millions of Flipkart customers. Customers will now be rewarded for doing everything they love, with a larger variety of rewards partners to choose from, and it will all be managed on one single platform. Flipkart will become your one-stop destination for a host of requirements, ranging from purchasing fashion products, buying medicines, booking a hotel room or a flight!
Here is your guide to everything you need to know about this unique rewards ecosystem:
How are SuperCoins different from other rewards programs?
Traditional rewards programs have not been able to achieve their complete potential because of their constrained opportunities to convert points to rewards, while being limited within their own business ecosystem. Flipkart's SuperCoin ecosystem has been launched to overcome these challenges meaningfully, by bringing in a wide range of partners from across the food, travel and entertainment segments.
How can I earn SuperCoins?
SuperCoins can be earned by shopping on Flipkart or on any of the SuperCoin partners which address all your daily needs. In addition to buying on Flipkart, any time you use brand partners such as PhonePe, Ola, Urban Clap, 1MG, OYO and Zoomcar through Flipkart, you get rewarded with SuperCoins on every purchase! The process of earning a SuperCoin is extremely seamless and effortless. The SuperCoins ecosystem is also open to customers irrespective of the payment method they choose. This means that customers earn SuperCoins on their cash-only payments too!
Is earning Flipkart SuperCoins convenient?
Keeping the convenience of the customer in mind, the SuperCoins rewards program does not require any additional effort (like registration) from customers. Any shopper on Flipkart is eligible to earn SuperCoins, and it's the best time to be a Flipkart Plus member, as you will avail 2X more SuperCoins on every transaction.
What are the SuperCoin benefits to Flipkart Plus customers?
Flipkart Plus members get double the SuperCoins than non-Flipkart Plus members
Flipkart Plus members can combine SuperCoins with their preferred payment method for their purchases on Flipkart
Flipkart Plus members can redeem 'Plus Exclusive' rewards with SuperCoins
With SuperCoins, Flipkart is set to revolutionize the customer rewards landscape while becoming the one-stop destination for a host of purchase requirements.