Are you a fan of trivia? We have just the contest for you! Scroll down to find out how you can put your Flipkart Stories knowledge to good use by answering some questions, and stand a chance to win exciting prizes in the process!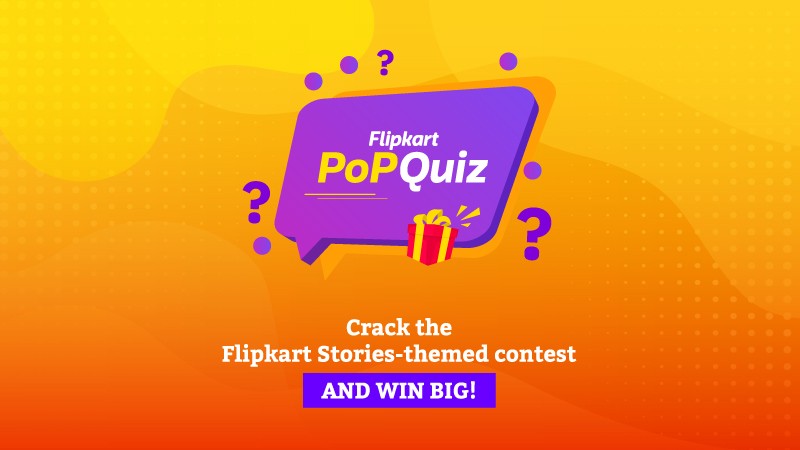 Do you pride yourself in your ability to remember trivia? You're in luck! We've come up with some special Flipkart Stories-themed questions. To answer these, just listen to the relevant podcast episode or read the story that we will share along with the question. The answer to the question is hidden away within the story or episode, so this is a true test of your Flipkart Stories knowledge! 
If that sounds fun, get on our Facebook and Twitter handles to play the #FlipkartPoPQuiz, and stand a chance to win EGVs worth ₹500! Here's how you can play:
Search for the hashtag #FlipkartPoPQuiz to keep track of the action
There will be three questions in every set.
There will be 1 question on each day.
The first question will be shared on Tuesday of each week, followed by the second question on Wednesday and the last question on Thursday.
To answer, just reply to the questions with the correct answer and the #FlipkartPoPQuiz hashtag.
If you get all three answers correct, you stand a chance to win a Flipkart gift voucher worth ₹500.
Happy quizzing! Before you play, make sure you go through the terms and conditions to make sure you know the rules of the game.