Still going old-school? It pays to graduate. Evolve from desktop shopping to the super-convenient Flipkart mobile app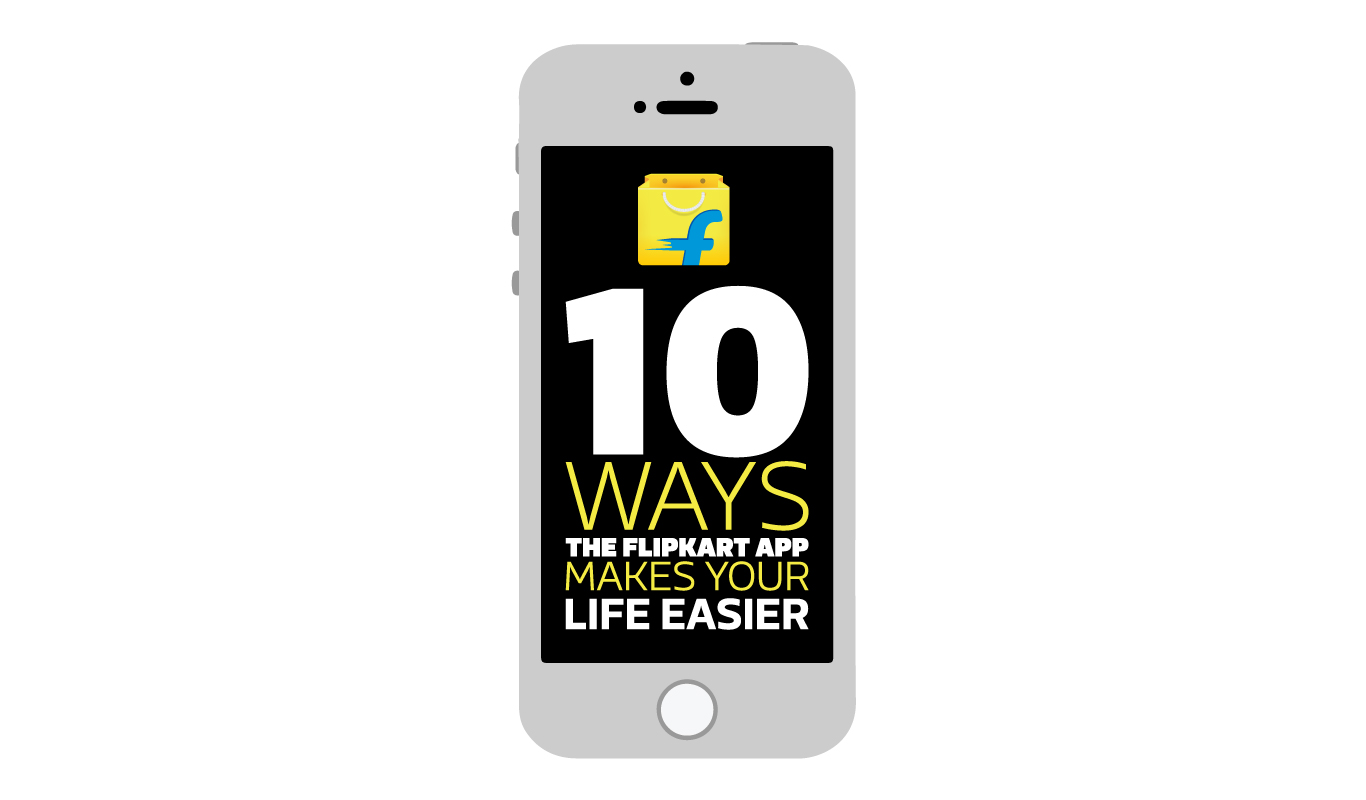 What's the big deal about the Flipkart mobile app? A lot, actually. These insider tips tell you exactly what advantages empower you. Rest your worries and be appy!
1. App only discounts

Whether you're a sale junkie or a bargain hunter, the Flipkart mobile app is your best bet for bigger and better discounts. Flipkart has a number of offers that are available only to customers shopping through the app. Save some money, get great deals and find out about new ones. Sounds good?
https://instagram.com/p/9qlG39hO3R/
2. Shop where you are

You're at the gym and realize you need a set of wireless headphones or you're at a café and learn that you simply must have that amazing tea steeper—with the app, you no longer have to wait to get home to buy it, and you don't run the risk of constantly forgetting what you need. Shop instantly because it's always the right place and the right time!
Also read: Image Search means more than words
3. Be in the know

Don't want to rely on frantic phone calls from your mom or your friends anymore? Then don't. The Flipkart mobile app alerts you to sales, new products that might interest you or special offers that are available. As an app user, you will get every notification you need right on your smartphone, and won't ever miss out on any opportunity, sale or discount. Yay!
4. Shop smarter

Are you one of those people who has to see a thousand similar products before you pick the best one? With the Flipkart mobile app, you can be as choosy as you want. Featuring millions of products and over 3,000 brands, the app gives you an instantly accessible and smart way to compare different products, so you can decide on one that best suits your needs and comes cheaper too. Alright!
5. Take advice and be inspired

There is no better way to make good decisions while you shop than running your choices by your friends or family first. Ping, a Flipkart mobile app feature, allows you to stay connected as you shop, so that can share your selected products and pages with them right on the app. And what if, during your walk to work or a jog around the park you see the perfect shoe or a leather briefcase that you know you've got to have? The Image Search option gives you the chance to take a picture right on the app, upload it and locate the same or similar product without using a thousand words to describe it. Two new features for double the fun!
6. Make your Wishlist

You can love only a few things at first glance. For everything else, there's Wishlist! A Flipkart mobile app feature that allows you to store all those products you potentially like, but want to think about (or share with friends and make a list of pros and cons), Wishlist gives you the convenience of coming back at your leisure to view all your potential selections without making you do the hard work of finding them all over again. Shopping for a new handbag but realise you aren't ready to take the plunge yet? Add it to your Wishlist and come back view it when you decide you're ready. Easier than pie!
7. Save your data and memory

Not only does the app download in less than a minute, but it also uses minimal data and phone memory, so it's a lot easier on your smartphone than shopping online. With instant access and optimal speed, you can shop faster without having to wait too long for your order to be processed. What could be better?
8. Pay easy
Paying for your online purchases has never been this easy. You can choose the effortless cash-on-delivery option or save your payment information on the app and instantly receive confirmation emails and messages on the same device. This goes a long way, as you're not scrambling through multiple devices to keep track of your purchase and nor do you have to spend inordinate amounts of time digging out your debit or credit card from your wallet or remembering your net banking id. Whew!
9. Easy returns

Not happy? If you need to return a product or have it replaced, you can do so immediately no matter where you are. If you suddenly realize you need to cancel an order but are nowhere near a computer or don't have the time to log on online, you can do so through the app and have your request processed immediately. Yup, that's one more thing you don't have to worry about.
10. Track on the fly

Selected your heart's desire, got your friends to love it, and placed your order? Well, the only thing to do now is to wait. If you're not good at waiting, you can get instant updates on packaging and delivery, and keep track of exactly when your order will reach you on the app. Kind of neat, even if you're not a control freak.
What next? Don't wait, share the appiness!