After travelling the world in his IT job, Hasan was bitten by the entrepreneurial bug. Before long, he came back to start his own business and turned to e-commerce to fulfil his dreams. Read how this globetrotter found his 'desi' match in Flipkart and achieved success beyond his wildest dreams!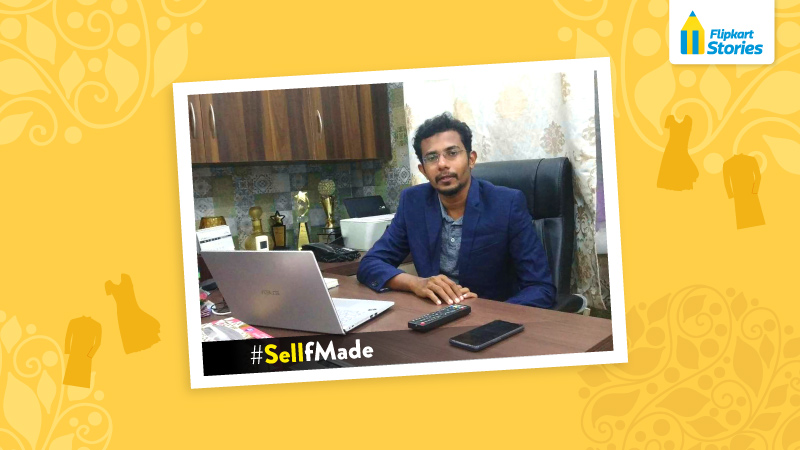 In this story: Using Flipkart Advertising, this #Sellfmade seller saw immense growth in his business!
My name is Hasan and I am the director of FastColors. My company sells womenswear but a few years earlier we branched out into menswear too. 
Before I became a Flipkart seller, I worked in IT across the world — including Europe, the US, the Middle East, and Singapore. Eventually, I wanted to start my own business and fulfilled my dreams with an e-commerce venture. At first, I sold products on different online marketplaces and did well. But soon, I found that Flipkart matched our style the best. So, we consolidated our presence and sold only on Flipkart. I have no offline presence, but Flipkart keeps us on our toes.
Flipkart is more desi in style! I am a data-oriented person and from a tech background. After 6 years with Flipkart, I know how it works. 
On other marketplaces, it's not as predictable. They say they are more open, but they aren't. It's very difficult for a new seller to come and fit in. Flipkart is not like that.  The account managers are good and offer valuable advice, which helps you achieve success. Today, I am the No.1 seller at Flipkart in my category, and 2nd to 4th overall.
Powering growth with tools from Flipkart
Flipkart Advertising, in particular, is something we employed to see more growth. We had an upward trajectory initially, but in the middle, after 3 to 4 years, our growth stalled. It was then that the account manager pushed for Flipkart Advertising. 
We went full-fledged with it and that became the key turning point for us. Eventually, we became experts at it! When we entered Flipkart Advertising, we did so in mass quantity, and Flipkart lent a hand by waiving transport charges, and, also, the rent was modest. 
2020 in review
We had a fantastic run in 2020, so much so that we began to run out of stock! The Big Billion Days Sale 2020 especially was phenomenal for us. We planned for it with our account managers well in advance, roughly forecasting our sales, and it exceeded our expectations. 
In a domain like ours, we need to plan for everything — from dyeing and knitting to manufacturing. We cannot make products in a day. However, as much as we geared up, by day 5 of the sale our stocks were over. Even the sales throughout the festive season exceeded our targets.
The first and last day of The Big Billion Days sale were particularly memorable for us. We had almost 5x as many orders and sales compared to what we used to get. Even in pre-COVID times — pre-March 2020 — our growth was looking good. After COVID-19, it increased further and the sale rocketed it to 5 times the post-COVID numbers. The demand was extremely high as more people turned to e-commerce. 
Flipkart has been very supportive of us and together we've been able to set, achieve, and exceed our targets!
Read more inspiring #Sellfmade stories here