Yoga is undergoing a resurgence, with more and more people awakened to the need for a healthy mind in a healthy body. Yoga emphasises on flexibility of mind through controlled breathing and meditation, and flexibility of body through stretches or asanas. June 21, celebrated as World Yoga Day, is a good time to get started on your yoga quest with these yoga accessories.
Yoga is accessible for even an absolute beginner, due to the sheer variety of exercises spanning difficulty levels.
Wondering how to get started? We've put together this list of essentials that will have you up and bending in a jiffy.
Part 1: What you'll need
Yoga Mats
Traditionally, yoga was practiced on grass or the bare earth. In India, you can observe a lot of yogis practicing on straw mats at home. Although a regular straw mat may suffice for variety of poses, more complicated exercise requires a surface that is not as hard as the floor, but also not as slippery as a mat. Hence arises the need for a yoga mat. The right yoga mat is sure to add another dimension to your workout with increased grip and comfort.
Yoga Mat Carrying Strap
If you're someone who commutes on a daily basis to your yoga class, a yoga mat bag can be difficult to lug around on busy streets and in public transport. The solution is to adopt a more practical, no-nonsense approach to carrying your mat — buy a Yoga Mat Carrying Strap. With a carrying strap, you can simply put your mat through the hoops and sling it over your shoulder. The bigger your mat, the more durable you want your carrying strap to be, which is why we have a large selection of straps for you to choose from according to your comfort
Yoga Pants
Picking out the right apparel is very important when practising Yoga. Form fitting yoga pants can help instructors spot errors in your technique, leading to better form. Yoga pants are also ideal for comfort and performance in other form-heavy workouts, like Pilates or Crossfit. An added bonus is that they're comfortable enough to wear around the house. Yoga pants also avoid excessive decorations so that one does not get uncomfortable when one is on the pant.
Yoga Blocks
A yoga block is a useful accessory to have, both for beginners and advanced yoga practitioners. Especially for a beginner, certain poses may be hard to pull of in the initial stages due to a lack of flexibility. The yoga block provides support, and helps you the poses with the right alignment and form. For a more advanced practitioner, the yoga block can help in doing complicated poses such as the Parivrtta Trikonasana aka the revolved triangle pose.
Neti Sutra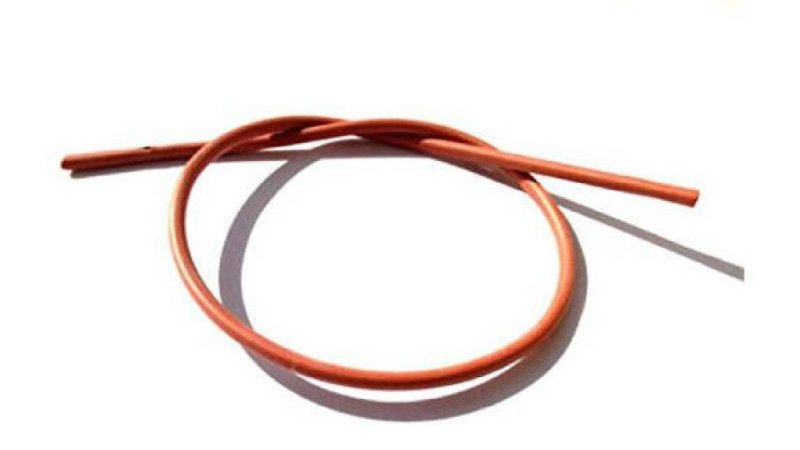 Given its emphasis on breathing, one of the few prerequisites to practicing Yoga is a clean and healthy sinus. The Neti Sutra is a technique used by Yogis to cleanse the sinus — in the old days, a waxed cotton string was used. The new avatar of Neti Sutra, however, comes in the form of a thin rubber tube. A clean sinus keeps problems like sinusitis, migraines and headaches at bay. If you're looking to master the breathing techniques that come with Yoga, the Neti Sutra is a must-have.
Neti Pot
Another essential cleansing tool, the Neti Pot is used for nasal irrigation. A home remedy that is common across India, the nasal irrigation technique makes use of saline water to flush out mucus and debris from your nasal cavity. If used regularly, the Neti Pot can reduce sinus infections, allergies and colds.
Part 2: What you'll need to read
Theory is a very important part of Yoga. It's important to strike the balance between form, posture and effort. This is especially important for beginners, as even the simplest of yoga poses require correct form in order to be effective. Luckily for us, there is a wealth of reading material both online and offline that can help educate people about both the theoretical and practical aspects of Yoga. We compiled a list of the some of the most accessible Yoga books out there:
The Art of Yoga by BKS Iyengar
One of the foremost Yoga experts in the world, BKS Iyengar was a highly influential Yogi, going so far as to found his own style of Yoga called Iyengar Yoga. Iyengar believed that Yoga was an art form, and if practiced correctly, would elevate otherwise-regular people to artists. The book, which has various artistic depictions of Yoga postures, is a concise primer on the techniques and benefits of this style of Yoga.
The Key Muscles of Yoga by Ray Long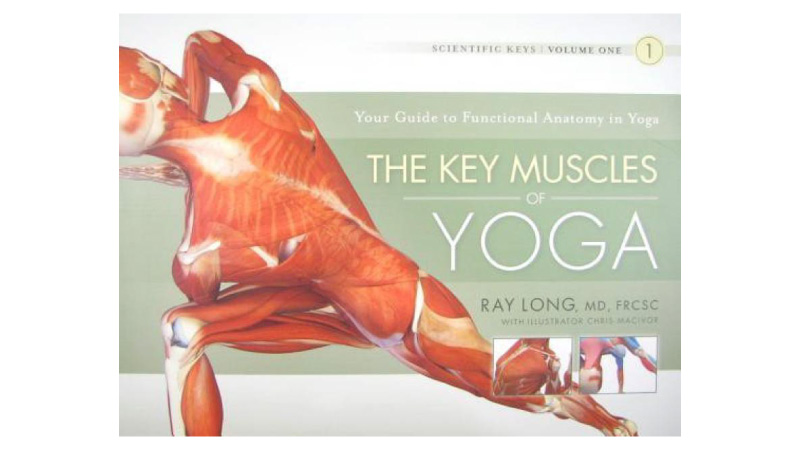 Due to its innately spiritual nature, the physiological benefits of Yoga often go uncredited. In the Key Muscles of Yoga, Ray Long and Chris MacIvor take an unflinching scientific look at the benefits of Hatha Yoga. A board-certified orthopaedic surgeon, Dr. Long combines his understanding of the human body with this understanding of Yoga to educate readers about the benefits of Yoga through detailed diagrams and illustrations. Designed as a guide book, this will help both beginners and expert Yogis avoid injury and optimize their practice.
Yoga for Pregnancy, Birth and Beyond by Francoise Barbira Freedman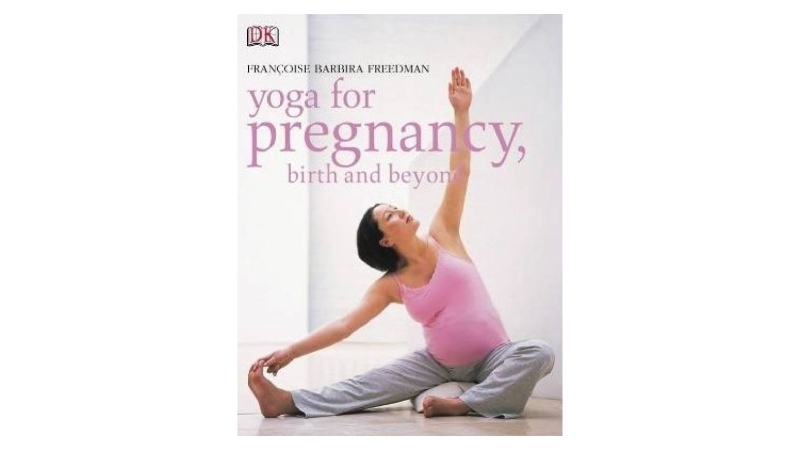 It can be quite difficult to stay fit during pregnancy. In fact, doctors often advise against rigorous exercise. That's why it's a good time to eschew running or lifting weights for the gentle stretching and breathing of Yoga. This book breaks down effective Yoga poses to do for each trimester, and some special relaxation techniques to do with or without the baby for 16 weeks after the birth. A must-have for mothers looking to keep themselves and the baby healthy during pregnancy.
Jivamukti Yoga: Practices for Liberating Body and Soul by Sharon Gannon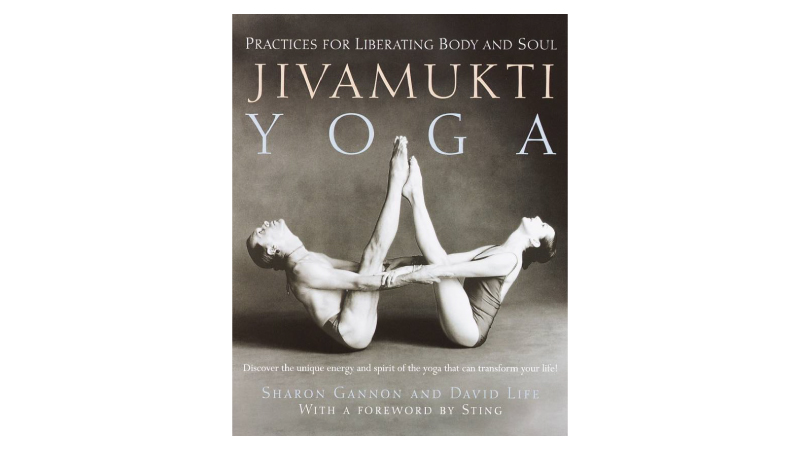 Developed in 1984 in New York by dancer and musician Sharon Gannon, Jivamukti Yoga is a vigorous style of Hatha Yoga that combines music, meditation and spirituality. An effective way to stay fit and flexible, Jivamukti Yoga is highly popular with many Hollywood celebrities, making it one of the most visible schools of Yoga today. Focusing not only on the physical postures but also on their origin, the book is Gannon's magnum opus, and the ideal guide to anyone looking to pick up this style of Yoga.
Yoga for a Healthy Heart by Bijoylaxmi Hota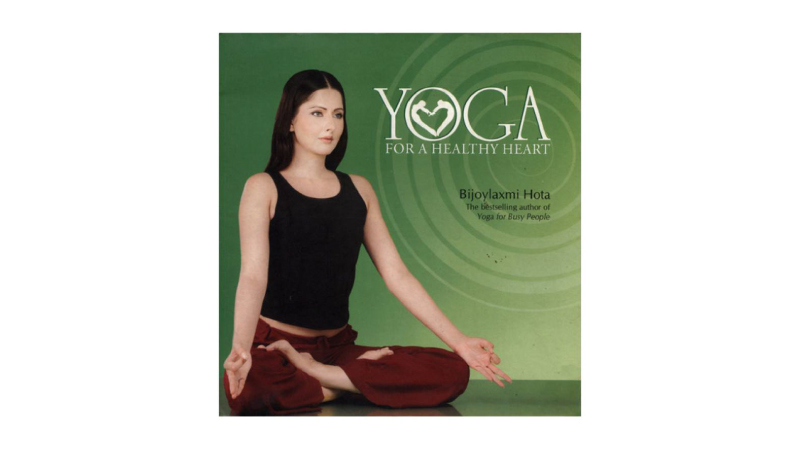 A veteran in the field of Yoga, Bijoylaxmi Hota has over two and a half decades of experience as a Yoga therapist. In Yoga for a Healthy Heart, she tackles the issue of heart disease. A global epidemic that affects people as young as 25, heart disease is one of the leading causes of death in modern times. In this book, she details Yoga techniques that help make your heart stronger, along with dietary suggestions and recipes that makes the body healthier.
Guruji: A portrait of Sri K. Pattabhi Jois by Guy Donahaye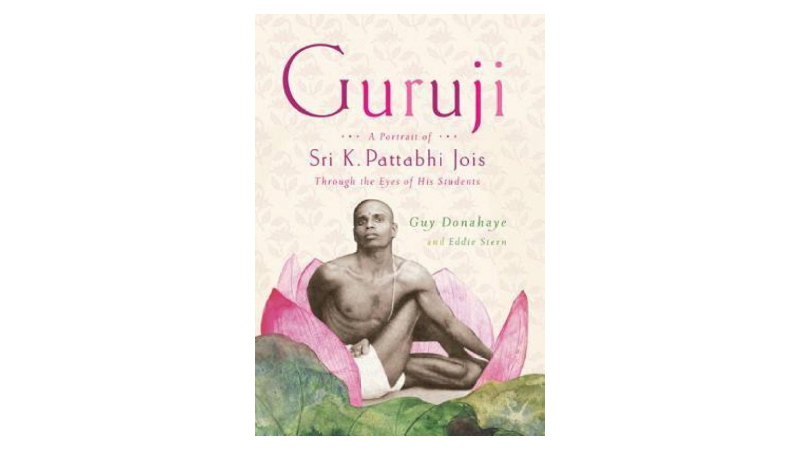 Known for developing and popularizing Ashtanga Yoga, Sri K Pattabhi Jois was an inspiration to many of his students. For over 60 years, many students from around the world came to visit him in the school that he founded in Mysore. "Guruji" presents a unique portrait of this unique man, told through the accounts of his students, a diverse group that included Europeans and Americans seeking spiritual enlightenment as well as family members who lived with him.
Also read: 7 Great Fitness DVDs To Get You Moving!