On July 22, 2014, over 500,000 users logged onto the Flipkart website trying to get their hands on a smartphone. The volume of traffic was about four times more than normal. This massive influx of visitors simultaneously browsing the website overwhelmed Flipkart's servers and the site went under for a few minutes. Users vented their frustration on social media channels. Under fire, the engineering teams jumped into action and worked frantically to get the site back up. What caused this unprecedented online stampede? It was the Flipkart flash sale for the newly launched Xiaomi Mi 3 smartphone.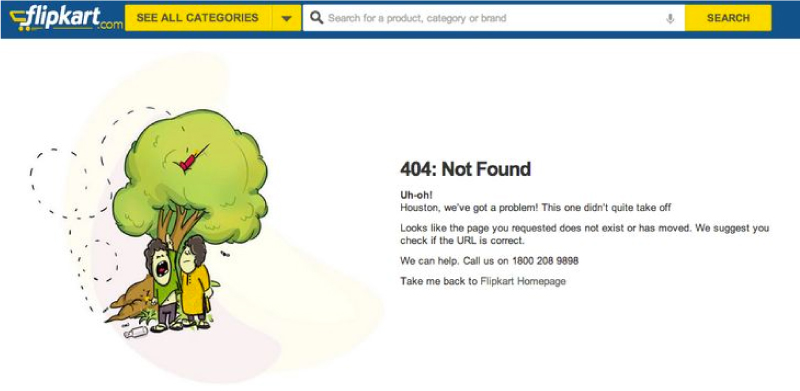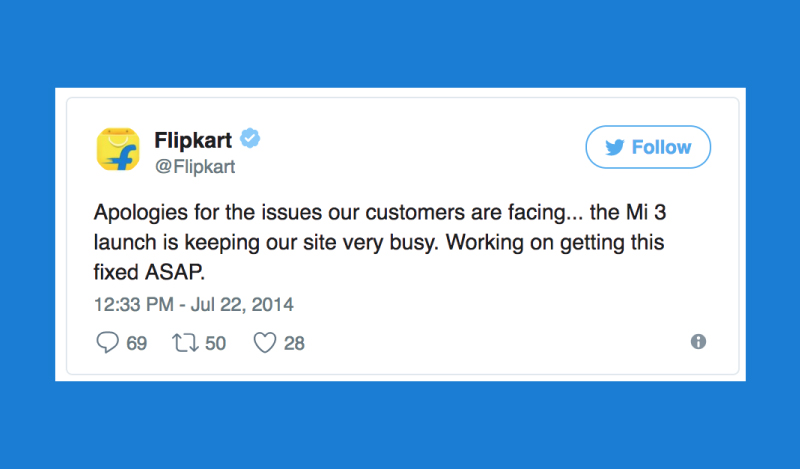 Even as the flash sale wreaked online havoc, jubilation erupted at the Xiaomi office in Bengaluru. Seated in a conference room in their Bellandur office, Manu Kumar Jain, Managing Director – Xiaomi India and Vice-President of Xiaomi, and his team were ecstatic. They had sold out their entire stock of Mi 3 smartphones within a few minutes and, in the process, crashed Flipkart's website. Manu and his team are proud of the feat to this day.
"We celebrated when the Mi 3 sale crashed @Flipkart!" @manukumarjain retraces the journey of a partnership#FlipkartBIG10 #Partnership pic.twitter.com/NHi3kFNgsU

— Flipkart Stories (@FlipkartStories) 7 August 2017
Xiaomi and Flipkart — a match made in smartphone heaven
"A partnership is an arrangement between two or more parties who work collectively to share a common vision to grow and mutually benefit each other." That's how Raghu Reddy, Head of Online Sales, Xiaomi India defines partnership. He emphasizes that Flipkart and Xiaomi share that mutual goal and vision of growing together by providing great products at affordable prices through a seamless customer experience. Flipkart has helped Xiaomi take a step closer to its mission, which is "innovation for everyone."
Flipkart has understood Xiaomi's credo. Sharad Sinha, Business Development Manager, Mobiles, Flipkart, who manages the account, tells us that this partnership is more than just a transactional relationship between a brand and a retailer; it has brought in a deeper collaboration and insightful connection, resulting in a broad spectrum of win-wins.
Manu took charge as the Global VP of Xiaomi in February 2017, in the midst of the company's tremendous growth. Before joining Xiaomi, Manu co-founded Jabong, an online fashion destination in India that was acquired by Flipkart-owned Myntra in 2016. His previous experience included stints with Techspan (which merged with Headstrong and was later acquired by Genpact) and McKinsey.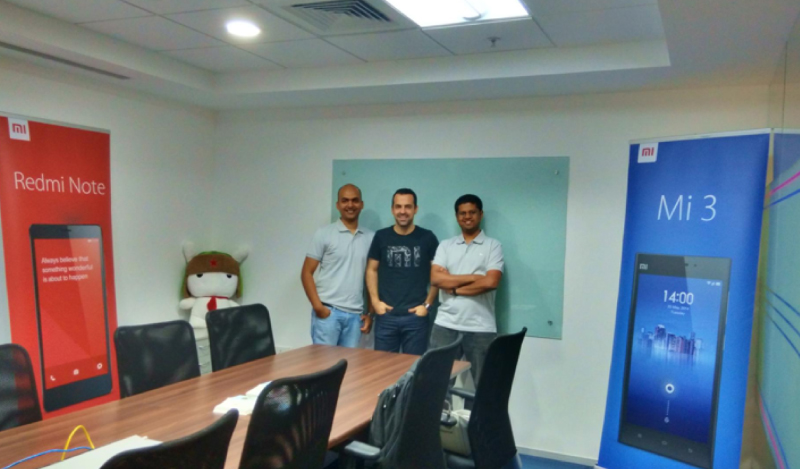 The curious case of ten thousand Mi 3 phones
"Why were only 10,000 pieces of Mi 3 phones sold on Flipkart?" Manu asked Flipsters during an interaction in early August 2017. The Xiaomi team was not aware of the exact number of registrations for the Flipkart flash sale. While brainstorming on how many units of Mi 3 to bring into India, the team looked at their Facebook page and discovered that it had 10,000 followers. They decided to bring in that number of units.
The flash sale model, which the company had popularized in China and eventually in India, became a landmark marketing tactic to gauge customer interest and understand how to even out the supply-demand disparity. Although the model inspired other companies to follow suit, they have not been able to emulate Xiaomi's success.
The Xiaomi story
Xiaomi (pronounced shao-me) is a privately owned Chinese electronics company founded in 2010. It began as an OS (Operating System) manufacturer and soon realized that OS is just a part of a bigger ecosystem. Xiaomi began to manufacture a range of smartphone devices and carved a niche in the market to become the top smartphone manufacturer in China. Xiaomi achieved this by bringing together like-minded people from all the big players in the industry with a focus of making innovative products at groundbreaking prices. Today, Xiaomi is one among the five largest smartphone makers in the world, a distinction it took less than seven years to achieve.
Xiaomi forayed into the Indian market by partnering with Flipkart in 2014. According to a research by Strategy Analytics, Xiaomi is the most preferred smartphone brand in India. To put this in perspective, the Indian smartphone market has over 180 brands and Xiaomi has emerged as the top-selling smartphone brand for the past two and a half years.
What fueled this Chinese smartphone maker's success in India?
In 2014, Xiaomi brought in smartphones with world-class specs, good hardware, a good user-interface (UI) to the Indian customer and all of this without burning a hole in their pocket. Flipkart has deep expertise in selling smartphones on the e-commerce platform. With its strong understanding of trends in pricing, specs, demographics and more, Flipkart served as a perfect launchpad. The Xiaomi success story is also partly attributed to the crucial role that Flipkart essayed in understanding Indian customers' sentiments and collaborating to derive actionable insights to create great products.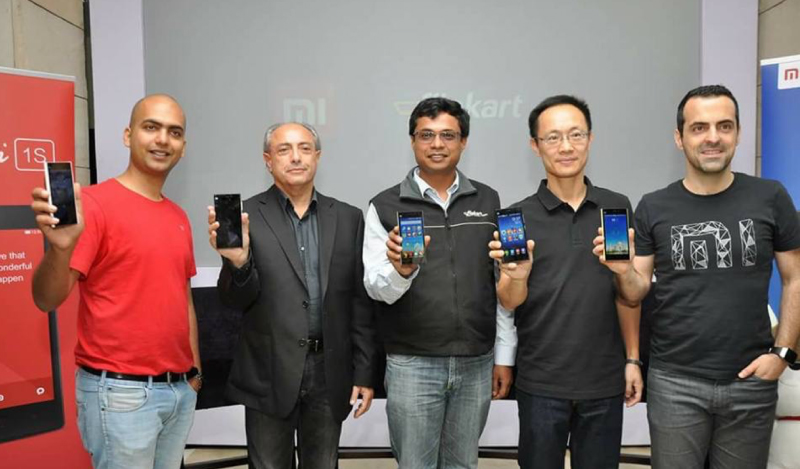 How Xiaomi made a splash, without a stash
When new brands enter the Indian market, many do so with big-budget fanfare. Cities are plastered with huge hoardings, pamphlets are printed by the thousands, and consumers are bombarded with advertisements on media and social channels. Xiaomi, on the other hand, made a quiet entry. Critics wrote them off as 'too late to the party' and commented on their 'flawed' marketing strategy. They were also criticized for not spending on traditional advertising (print and TV ads).
In Xiaomi's book, marketing can be done without exorbitant advertising spends. Instead, the Chinese smartphone giant is a strong believer in 'Influencer Marketing' where a number of select brand evangelists dubbed 'Mi Fans' spread the word to a larger audience. Mi Fan clubs across India, games on the Mi Store app and the Mi Community also serve as marketing channels for the brand.
In this elaborate jigsaw puzzle, Flipkart fit in perfectly. Xiaomi wanted to collaborate with a company that understood its customers and shared that common aspiration of ushering everyone into this new age of innovation at an affordable cost. In 2014, as Flipkart began to focus on the smartphone market, this collaborative partnership became a great opportunity to bolster its leadership.
---
Listen to this special Studio34 podcast, featuring Xiaomi MD Manu Kumar Jain and Flipkart CEO Kalyan Krishnamurthy in a revealing chat
---
When Xiaomi crashed the party
Were the critics right? Did Xiaomi fail? Right from crashing Flipkart's website to being the most preferred smartphone brand in India, to dethroning top-selling handsets and wresting the No 1 spot in India (a distinction held by the Redmi Note 4), Xiaomi has continued to prove its detractors wrong. 2016 was an extraordinary year for Xiaomi India — their revenue touched the billion-dollar mark and the smartphone brand believes it was the first to do so within two years of starting business in India. And, to boot, with negligible marketing spends.
So what is Xiaomi's secret sauce? And how has Flipkart been instrumental in helping the brand grow?
Xiaomi's mantra is simple: Great products at great prices. Its range of smartphones, like the Mi series or the Redmi series, offers unbeatable specs at great prices. Flipkart boosted the brand's visibility to its 100 million-strong customer base, along with customer-winning moves such as easy exchange, assured buyback, No Cost EMI, and more.
Ayyappan R, Senior Director, Smartphones at Flipkart, says, "Flipkart and Xiaomi's partnership over the past three years has been noteworthy. They have already set high standards with the phones launched from Mi 3 in 2014 to the blockbuster Redmi Note 4 in 2017. The Redmi Note 4 launched in Jan 2017 has become the fastest to reach 5 million units in 6 months and is the highest selling phone on Flipkart. The market share of Xiaomi has also grown from ~3% in 2015 to ~17% in 2017. I am really excited to see this partnership reach new heights in the e-commerce market in India."
Raghu Reddy highlights that the cultural synergy of innovation between the two companies has enabled customers to discover and purchase Xiaomi products easily and enhanced the customer experience. Xiaomi disrupted an existing smartphone market segment by introducing innovative products at affordable prices. Gradually, other brands followed this trend. In parallel, Flipkart disrupted the e-commerce market by initiating various innovative solutions like cash on delivery. Both partners disrupted their respective markets, highlighting the spirit of innovation and collaboration in this exemplary partnership.

Manu proudly declares that more than 95% of Xiaomi devices sold in India are made in India. Xiaomi has two manufacturing units in India which produce a Xiaomi phone every second during operational hours. The manufacturing plants employ around 6,000 workers, 90% of whom are women. The company's understanding of the Indian users' preferences are discernible in the product specifications — a distinct feature available only on Indian handsets is Dual WhatsApp. Most dual-SIM phones in the market can support only a single WhatsApp number. Identifying this gap, the Chinese smartphone maker innovated to overcome the technical limitation by enabling separate WhatsApp numbers on the same device.
Over the past three years, Flipkart and Xiaomi have forged a healthy partnership. The Chinese giant has changed the way Indians perceive smartphones and made high-end technology affordable to millions of Indians. Flipkart's platform has improved Xiaomi's visibility in India not only as a top-class smartphone maker but also for other Xiaomi products such as power banks and accessories. Flipkart has helped Xiaomi reach a wider audience through insights to develop a global brand within India.

What can customers expect from this partnership? Raghu and Sharad both agree that Flipkart's customers will have access to a variety of Xiaomi products, which are currently not sold in India. Flipkart and Xiaomi will continue to introduce Indians to groundbreaking products and innovative technologies and break many more records… without crashing the Flipkart website.
---
Photos by special arrangement
Studio34 Podcast for Flipkart Stories recorded by Anand Vijayasimha
Browse Xiaomi smartphones on Flipkart
---
Also read: