William Shakespeare was a man ahead of his time — and ours. Born in Stratford-upon-Avon in Warwickshire, England, the playwright wrote his comedies, tragedies and sonnets to appeal to human sensibilities. His ideas are universal—about men and women, about politics and leadership, and about love and loss—to which present-day audiences can relate.
Shakespeare's relevance in the 21st century
Shakespeare's influence on modern theatre, music and writing is timeless. Modern songwriters, for instance, felt the need to quote and sample Shakespeare in music, partly because of his songlike writing. Elton John's song 'The King Must Die' winks at the greatest playwright of all time. The lines of the song refer to Julius Caesar (Caesar's had your troubles) and Hamlet (Widows had to cry), as it describes the fall of a leader.
"No man's a jester playing Shakespeare
Round your throne room floor
While the juggler's act is danced upon
The crown that you once wore"
Just as music is Shakespearized, modern advertising is also turning to Shakespeare for its television campaigns. Levis, in its ad Levis 501, features the play A Midsummer Night's Dream in a modern setting. Imagine Titania falling in love with Nick Bottom (sporting Levis 501 anti-fit). Yes, you heard that right. In the ad , the scene opens with Bottom walking past a group of men (wearing unfashionable denim) and one of them calls out, "Bottom, thou art changed, what do I see on thee?" The shot switches to Titania in a restaurant, who says, "What angel wakes me from my flowery bed?" She is suddenly drawn towards Bottom, and exclaims, "Mine eye is enthralled to thy shape."
Although the language is intense, copywriters used the lines directly from the play to catch the attention of young audiences. We belong to an age of mashups, and the playwright's dazzling wordplay is taking the world by storm.
Adam Bertocci's mashup of Shakespeare's play The Two Gentlemen of Verona with the Coen Brothers' classic Big Lebowski is fascinating. Ergo, The Two Gentlemen of Lebowski — a comedy and tragic romance with period illustrations. The play is about two crazy men falling in love and is written in iambic pentameter.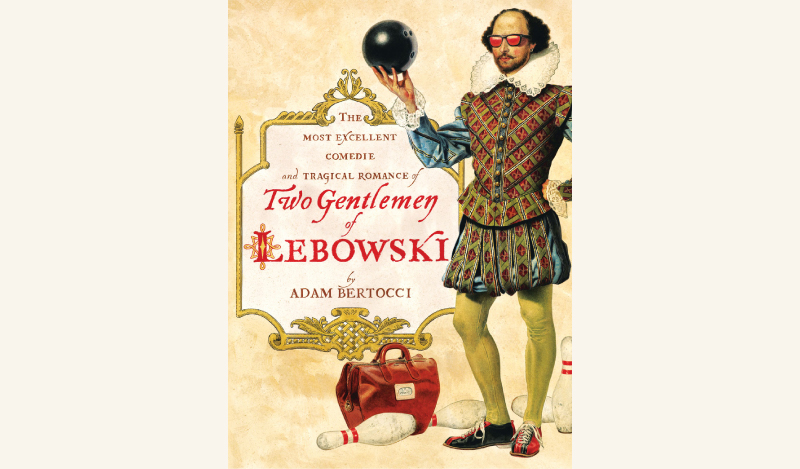 Bertocci has done a stellar job of capturing the essence of the playwright's language. And if that's not enough, William Shakespeare's Star Wars by Ian Doescher will leave you in splits. Doescher retells the Star Wars story, but in Shakespeare's old timey style. It is an absolute laugh-out-loud book and his pseudo-Shakespearean language is spot on.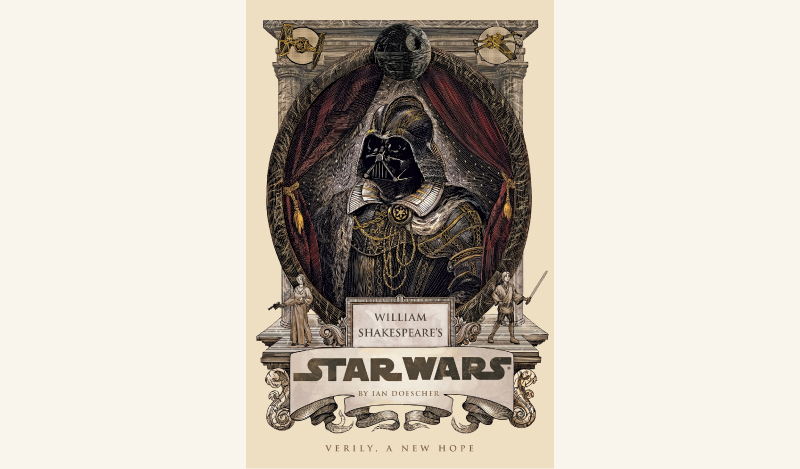 If you're looking for more comical adaptations of Shakespeare's plays, Fool by Christopher Moore is based on King Lear. The novel borrows its story line from the play and is narrated from the perspective of the character, a fool named Pocket.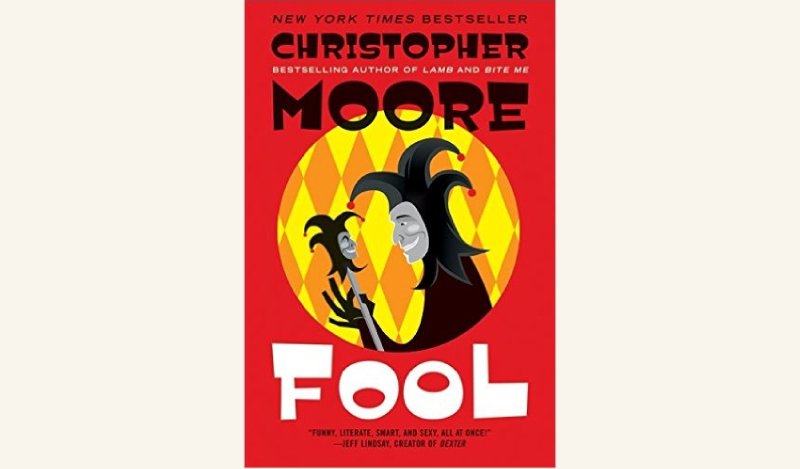 You can view the complete collection of William Shakespeare's works on Flipkart.
Cover graphic by Sadhna Prasad