A story of diversity, respect and equal opportunity at Flipkart - as experienced by Bharti, Elango and Sundar. Watch it here.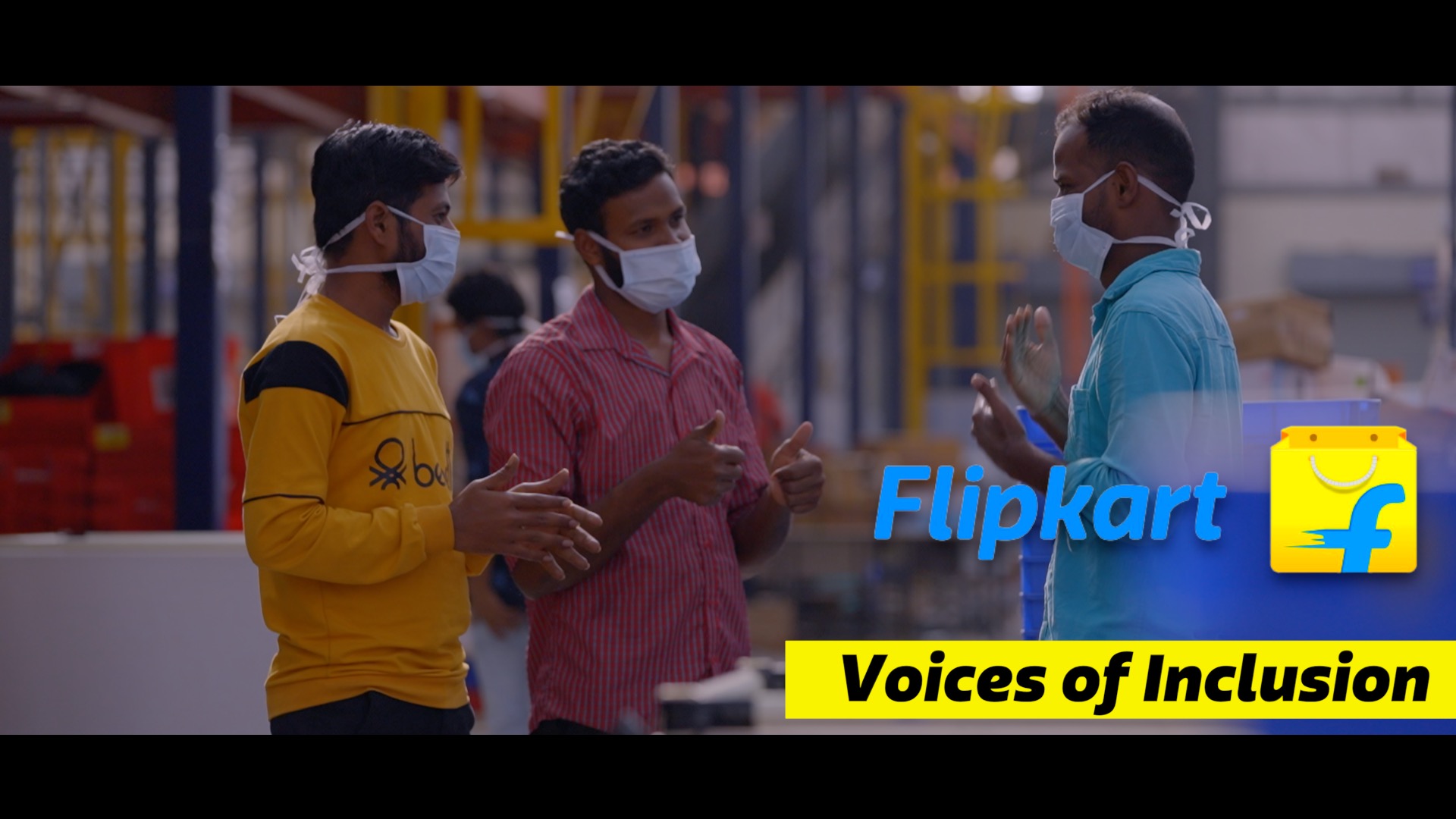 For Bharti, Elango, and Sundar, all of whom work at our warehouse in Bengaluru, Flipkart is more than just a workplace. It's a place that, they say, empowers them to be who they are, grow confident, and feel secure.
---
Watch the video: 
---
"During the lockdown, it was a very difficult time for us. One day, I heard about the job opening at Flipkart and came here," says Bharti, whose work supports her and her husband, a driver. "I feel secure. Our workplace provides us support and security," she says.
"Finding a job after completing class 10 was tough. But I found this opportunity at Flipkart," says Elango, who works as a transporter at a Flipkart Returns Center. "Flipkart made me confident and I learnt how to work in a team," he adds.
Flipkart introduced the eDAB program (Ekartians with Disabilities) in 2017 to provide equal employment opportunities for people with disabilities. Starting as a pilot with just a few eDAB employees, Flipkart now employs over 1,000 people with disabilities across its supply chain. Numerous workshops help sensitize the entire workforce in the supply chain, and the specially curated Sign Language program called Sign-Up helps enable seamless communication.
"We believe every individual must have access to equal opportunity, and our goal is to support that vision in every way possible," says Krishna Raghavan, Chief People Officer – Flipkart.
For Sundar, who joined Flipkart back in September 2020, working at Flipkart is a matter of Pride "I feel proud to do my work. Flipkart provides equal opportunity and I feel empowered," he says.
---
Also read: Chennai Super Queens: At this Flipkart hub, an all-woman team is creating supply chain history!