The iconic white suit Tom Wolfe wore was always considered to be a bold, avant-garde statement, especially because he never failed to pair it with a striking shirt and an equally colorful pocket square or tie. So what if he was in New York? It was summer, and that's what one wore when it got warm in Virginia, his hometown.
Wolfe didn't expect his eclectic fashion choices to become something people identified him by. It wasn't a deliberate attempt to build a persona. The unglamorous truth was that when Wolfe had just set foot in New York, money was in short supply, and the white suit that he had purchased had a nice weight to it, so he could sport it all year round, come rain or shine.
At the time, he was not only smirked at for his sartorial choices, but also his literary ones. After all, Wolfe was the forerunner of New Journalism, far removed from the cut and dry manner in which news was reported. Over time, however, people became enamored by Tom Wolfe. His dressing sense was no longer seen as peculiar — it came to be written off as genius' quirk.
When it came to Wolfe, there was always more bubbling under the surface than what meets the eye. People who have had the pleasure of knowing Wolfe — both in a personal and professional capacities — unanimously attest to the fact that Wolfe, despite the unusual white suit, was nothing like his writing. He was polite, courteous, well-mannered and respectful to a fault. His writing was anything but.
Much before he started writing novels, he was a reporter who made an accidental foray into writing for Esquire. His first task was to fly to California and explore the world of custom-made cars. Although Tom had a lot to say, he struggled with parlaying his thoughts on paper. The story goes that, in the interest of time, his editor asked him to send in a memo and have someone else fill in the gaps. The result was a 49-page letter, which, in true Wolfe style, was brimming with razor-sharp observations.
Today, Tom Wolfe is regarded as one of the finest writers to have ever existed, credited with bringing New Journalism into the spotlight. His writing style is said to have influenced the likes of Vanity Fair and Rolling Stone magazine at the time. In the words of Glenn Horowitz, a book dealer who helped add Wolfe's archive to the New York Public Library, Wolfe was "both the founder and the quintessence at the same time."
Over the course of his career, Wolfe has written pieces that stand the test of time, without seeming staid, dated or irrelevant. His bold perspective, sharp language and immersive reporting style have inspired writers for generations. Diving head first into anything that piqued his interest, Wolfe wrote The Right Stuff (1979) about the Project Mercury Astronauts and The Electric Kool-Aid Acid Test (1968). For the latter, he is said to have tagged along with Ken Kesey who was travelling cross-country to present his case for LSD.
It was thanks to Wolfe's ingenuity that charming phrases like aw-shucks, flak catcher, plutography or radical chic were added to common parlance. The Oxford English Dictionary quotes Wolfe's work an impressive 150 times!
So large was Wolfe's body of work that when, in 2013, the New York Public Library acquired access to Wolfe's archives for $2.5 million, it took them a couple of years to archive it all. From scribbled notes, love letters and lists to reports, blurbs and bills — nothing made it to the bin. He carefully added it to one of his many steamer trunks and parked it next to the others, safely tucked away for when he wanted to revisit it.
While you may not be able to read what Tom Wolfe's tailor said to him in the '60s or the postcard his friends sent him from an exotic summer escapade, you certainly can savor his best books. Take a look at five that encapsulate Wolfe's ingenuity.
The Electric Kool-Aid Acid Test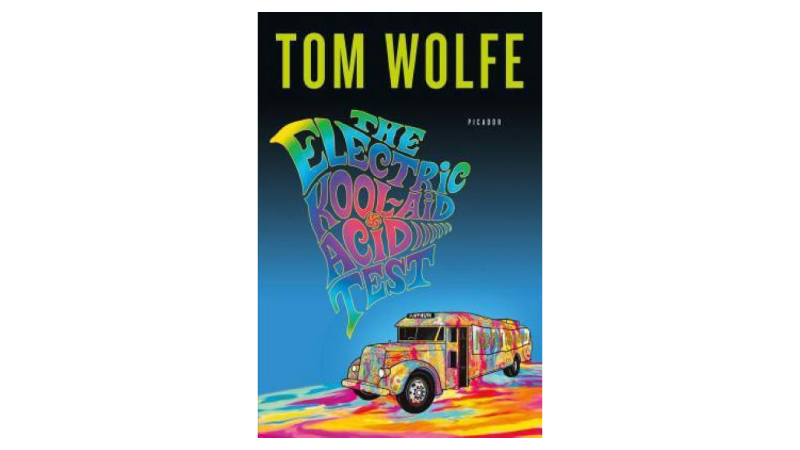 One of Tom Wolfe's most renowned works, The Electric Kool-Aid Acid Test is a non-fiction book that is a testament to his contribution to New Journalism. Written in the late '60s, it offers a detailed insight into the counterculture. As Wolfe hops onto the day-glo bus, laced with LSD, he accompanies Ken Kesey and the Merry Pranksters who were revered as mascots as far as the quintessential psychedelic experience goes.
Radical Chic and Mau-Mauing the Flak Catchers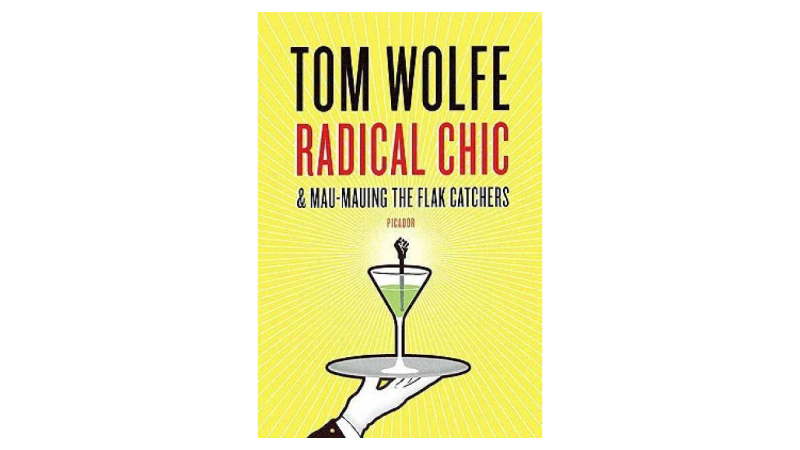 First appearing as a 20,000-word article that The New York Times dedicated an entire issue to, Radical Chic and Mau-Mauing the Flak Catchers is Wolfe's riff on the life of the rich, famous and privileged. It is a true account, based on a fundraiser hosted for the Black Panthers by Leonard Bernstein, the conductor of the New York Philharmonic, and his wife, Chilean actress Felicia. While this essay offered an insight into the lives of those at the Park Avenue duplex, it also enraged many, including, but not limited to, the Black Panthers.
From Bauhaus to Our House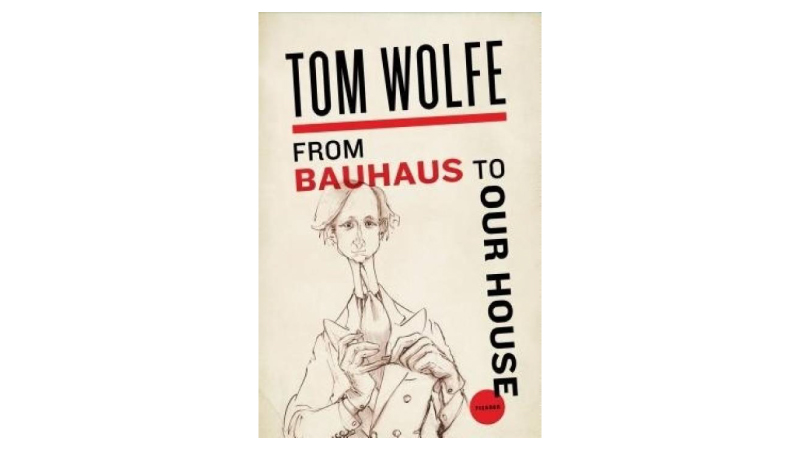 In another Tom Wolfe classic, From Bauhaus to Our House, Wolfe offers a nuanced criticism on the architecture industry, focusing specifically on modern architecture practices and ideologies. This essay-like book is known for Wolfe's scathing criticism of theories of architectural greats like Walter Gropius, who happens to be the founder of Bauhaus School of Architecture.
The Bonfire of the Vanities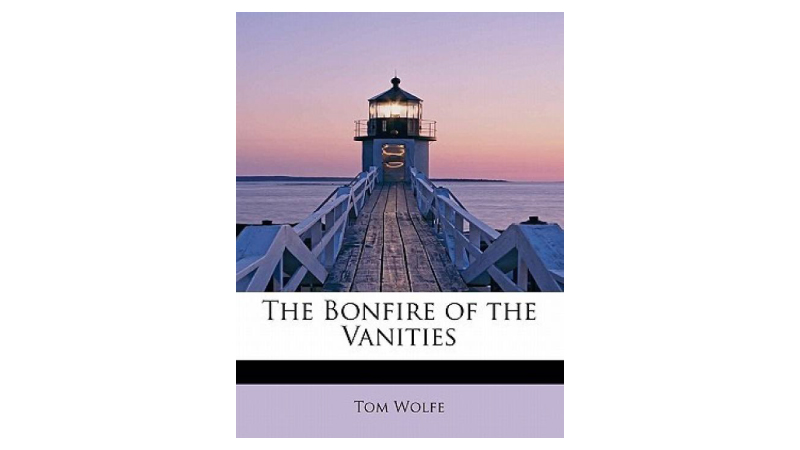 In The Bonfire of the Vanities, Wolfe shows off his ability to craft fiction that is rooted in the flux that New York was going through in the 1980s. Initially an article in Rolling Stone, this scalding satire is all about the largesse of the rich, powerful and ambitious in the '80s. Tom Wolfe weaves in themes such as politics, greed, power, race, class divide and the judicial system with equal flair.
I Am Charlotte Simmons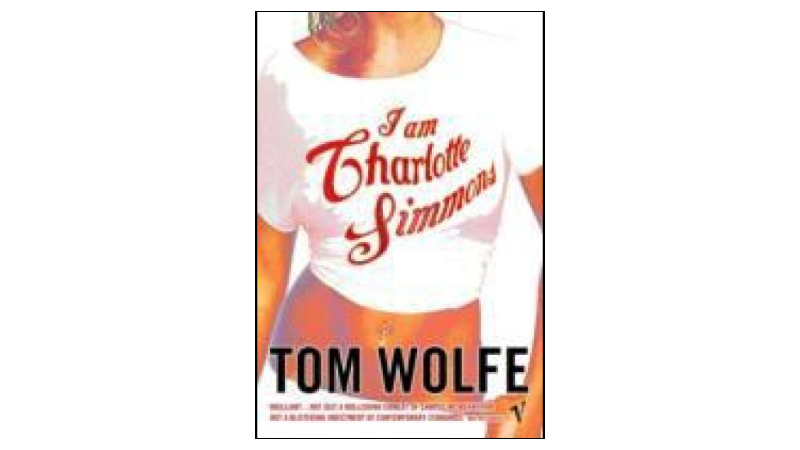 Far removed from the more serious subjects that Wolfe has written about, I Am Charlotte Simmons is an equally brilliant fiction novel from Wolfe. Set in a fictional university, this book from the 2000s explores the world of the youth studying there, through Charlotte's story. Unassuming Charlotte goes from being nobody to the top of the strata. In true Wolfe style, it discusses themes such as sexuality and campus culture.
Whether you adore Tom Wolfe for his uninhibited voice, or are taken by the impact that he was able to create in the literary world, one thing is certain: he crafted an unparalleled style of writing that will live on. To dive into his body of work, visit Flipkart, browse Tom Wolfe's iconic works and offer a hat-tip to a writer who will be remembered now and forever.
Read all about the best books available on Flipkart here.