Employees at our warehouses and hubs have been preparing for months to welcome the festive season. Read about the people who fulfill wishes behind the scenes!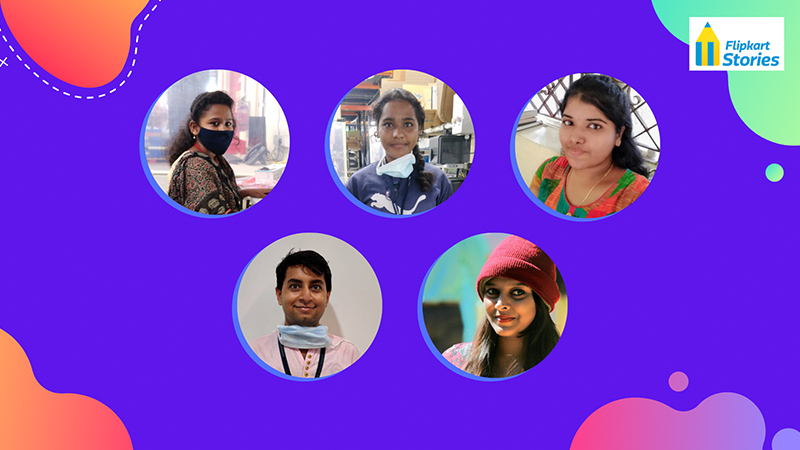 Prema (Data Entry Operator), Masthi, Bengaluru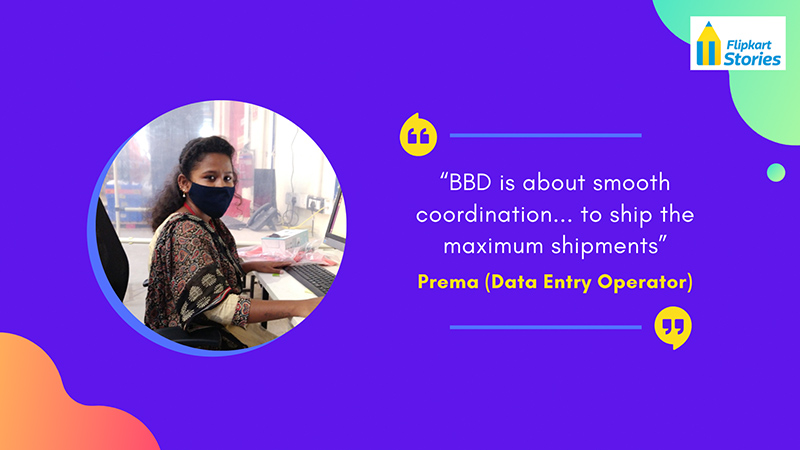 Life during BBD is all about coordination- with family at home and with colleagues at work, to ensure work happens smoothly and are able to ship the maximum number of shipments from the facility during the festive season.
This being my second BBD, I want to introduce my family to e-commerce by ordering some sarees for the ladies in my house.
---
Ashwini DN (Packer), Malur, Bengaluru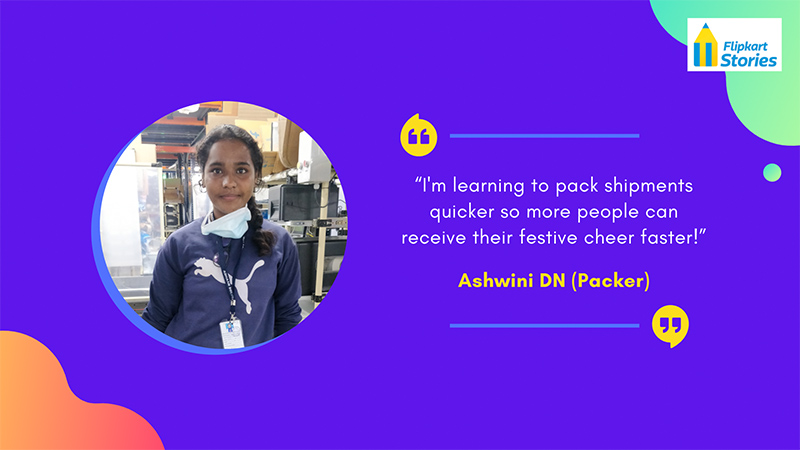 This is going to be my first BBD and is a whole new experience for me. I'm learning to pack shipments quicker so more people can receive their festive cheer faster. I want to receive the Certificate of Appreciation for my work to make my parents proud. The Big Billion Days also offers me an opportunity to earn more and fulfil my parent's wishes.
---
Sumathy (Supervisor), Chennai MH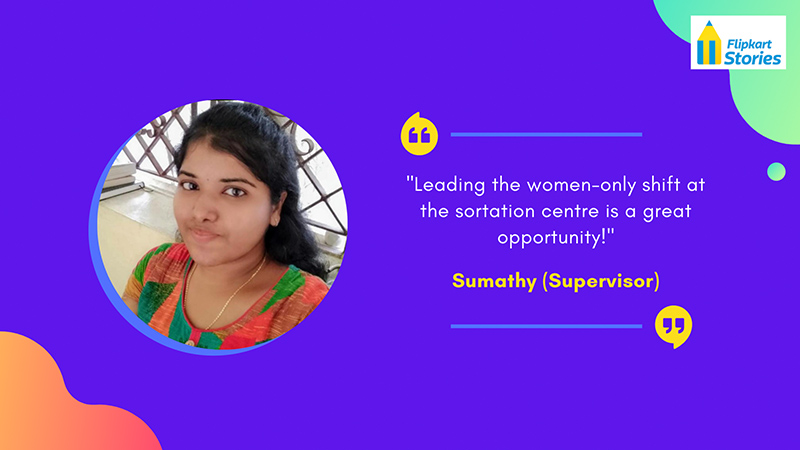 Leading a team of women at the women-only shift at the Chennai sortation centre has brought in a new color for me this year's Big Billion Days. This becomes a good opportunity for us to showcase our skills in a fast developing environment and will help in increasing women-participation in our supply chain.
This BBD, I want to provide my family comfort for my family and will purchase a few appliances.
---
Shravan (Planning), Farrukhnagar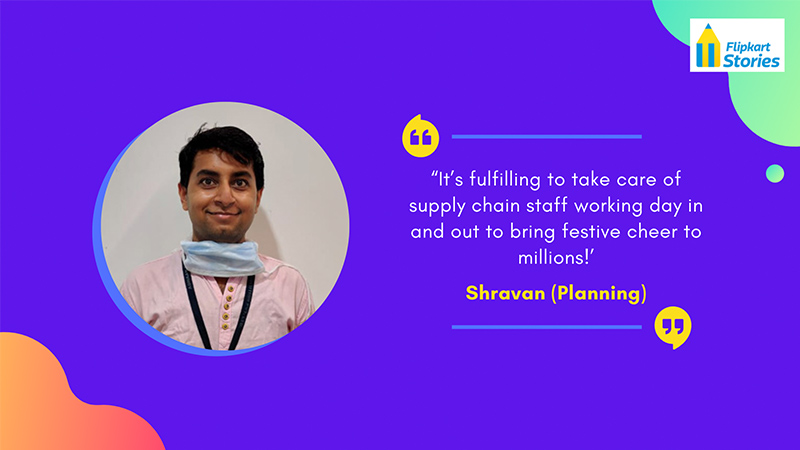 I'm responsible for taking care of our supply chain employees who are working day in and out to bring festive cheer to millions of our customers. From providing them safe and hygienic food to ensuring the work happens seamlessly, we work towards ensuring a fulfilling festive season for everyone.
I'm fond of travelling but had to curtail my plans due to COVID-19 but I'll be shopping for travel essentials to gear up once it's safe out there.
---
Sravani Pyd, Malur, Bengaluru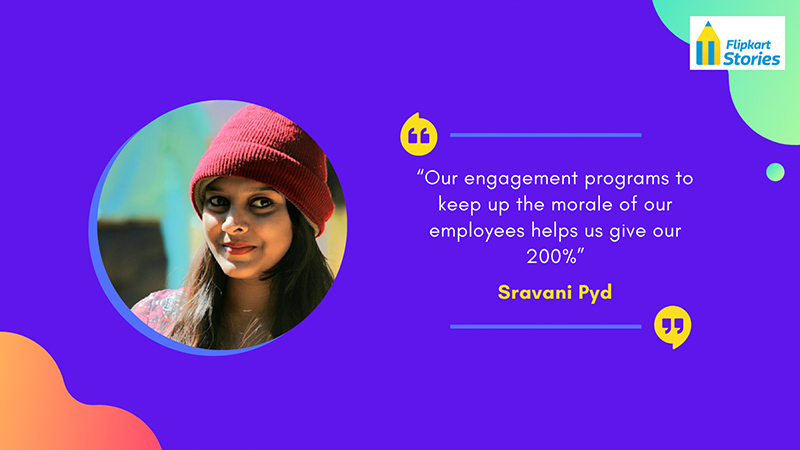 Considering the festive load, we are conducting a lot of engagement programs to keep up the morale of our employees. This helps us all give 200% for the Big Billion Days.
I'm planning to buy home entertainment essentials this Big Billion Days.