Whether you are an old-timer who grew up to the Original Trilogy or a newbie who fell in love with the Star Wars universe after The Force Awakens, a Star Wars theme party is a great way to celebrate one of the most epic movie franchises of all time. But how do you go about it? We've put together a cracking list of essentials, party favors, games, costumes and more to make it easy for you.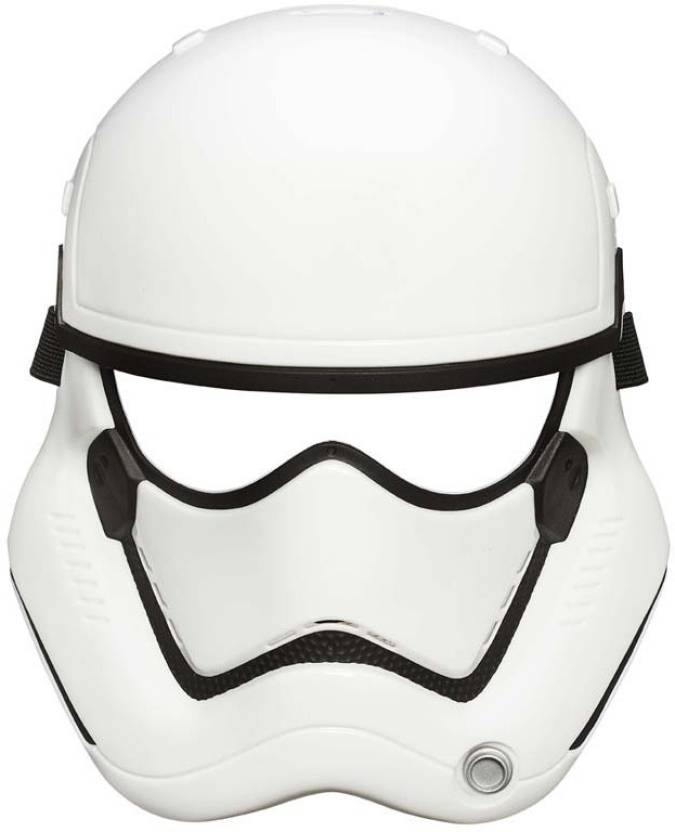 The Dress Code
Nothing will get your guests more excited than having to adhere to a dress code on the last night of the year, especially if it's a theme they're going to love. Make sure you also have accessories (like masks and caps) to complement their outfits at your house in case they aren't able to organize a worthy wardrobe.
The outfit: Start by announcing the special intergalactic theme among your friends. Get them to dress up in cool merchandise from the movie series, from t-shirts and hoodies to Kylo Ren masks, caps and Stormtrooper helmets. Do your friends support the Resistance or the First Order of the Dark Side? Whatever their choice, we've got something for everyone.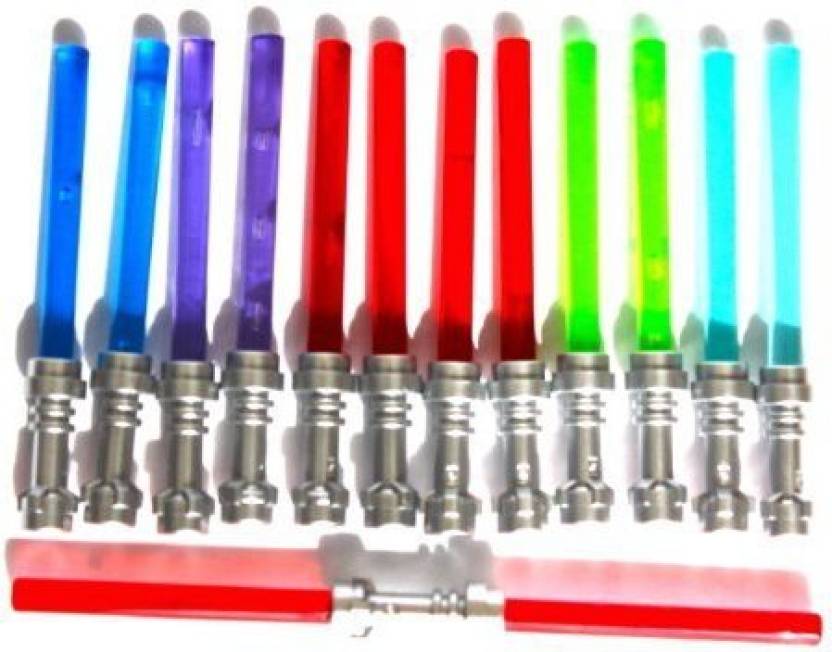 The must-have accessory: No, simply wearing your favorite Star Wars t-shirt is not enough. Make sure your guests show their allegiance to the Force by carrying with them a replica lightsaber.
The Venue
Let's turn to your home planet. Be it Alderaan or Tatooine, the venue of your party has to look worthy of a celebration for Jedi Masters and Sith Lords, right? Create the right ambiance for your Star Wars theme party with these décor suggestions.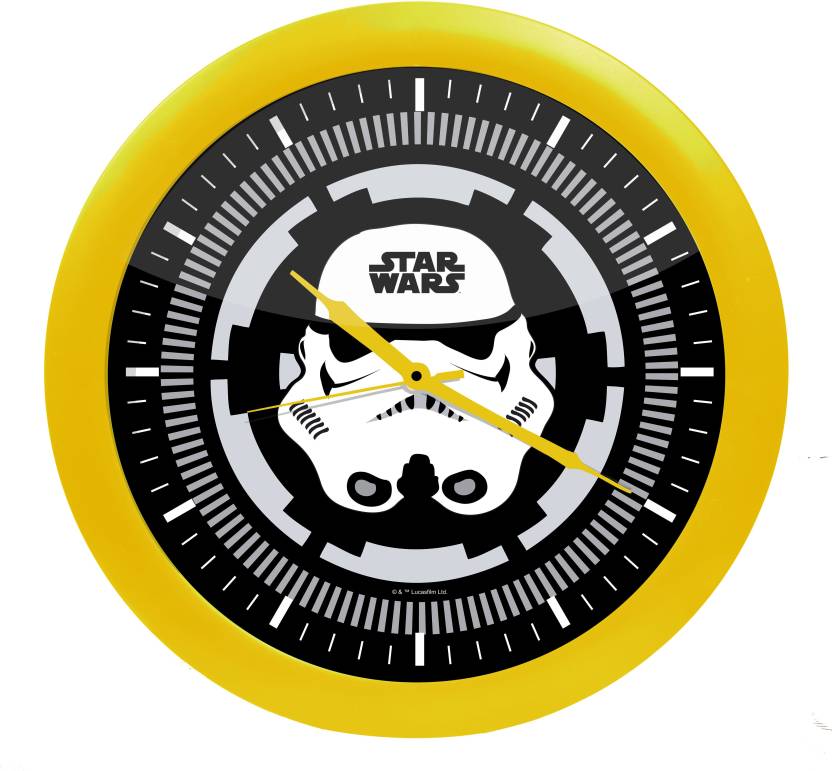 Wall Clocks: How about a Stormtrooper-inspired timepiece? Cooler than the average clone, this beauty is the ideal reminder of the inconstancy of time. Want something more hard-hitting? Darth Vader too can make an appearance on your wall with this clock.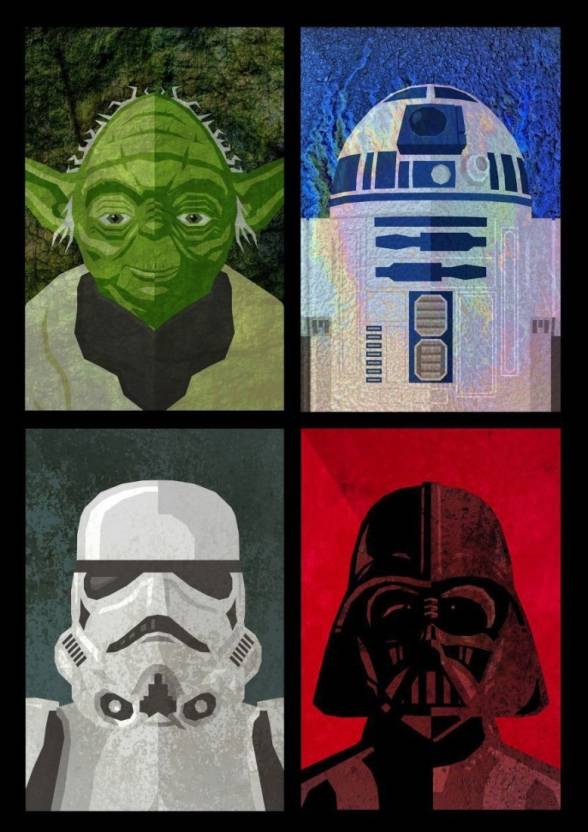 Wall Art: You cannot leave your walls bare when guests from another galaxy come visiting! How do you tackle it? With posters of course! Select posters such as this retro poster or art inspired by the hundreds of characters that make up the Star Wars universe. Whether you revere the Sith Lord Darth Vader or the wise Jedi Master Yoda, Flipkart has dozens of designs that can transform your apartment into the Star Wars shrine you want it to be!
Cushions: That's right! Your favorite shopping destination also offers a large variety of cool cushions inspired by the heroics of Jedi Knights such as Obi Wan Kenobi and Luke Skywalker. Set up your living room with the comfortable side of the Force and watch the party liven up!
Party Essentials
Now that you've set up the décor, how about enhancing the ambiance with the right tableware and music?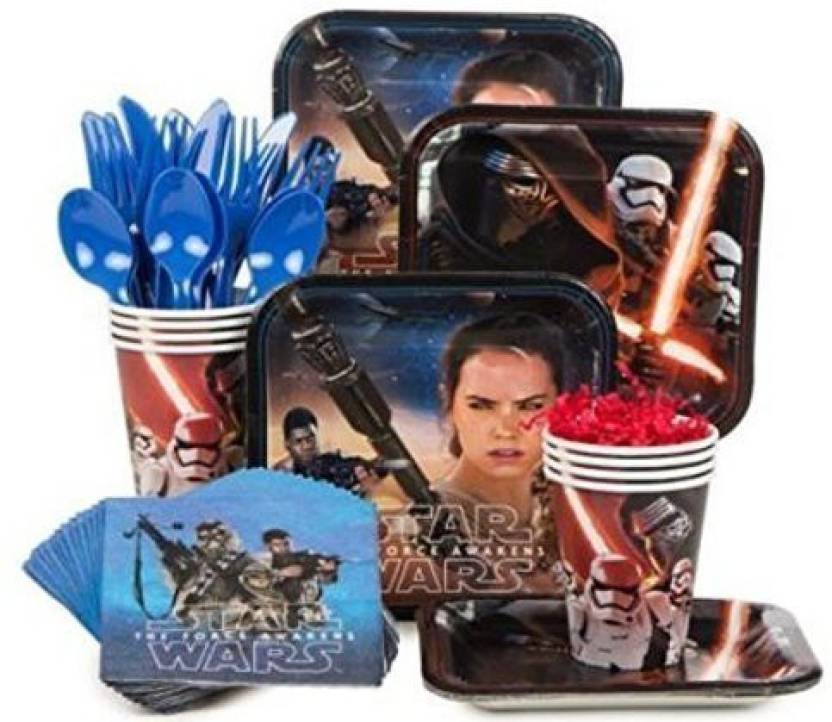 Tableware: Not only can you serve Star Wars-inspired cocktails and appetizers at your big bash (get ideas here and here), but you can also serve your grub in style with Star Wars themed special party essentials! Paper napkins fit for Vader, Jedi cocktail straws and beautiful Star Wars coasters are all available at the click of a button, so set aside your battle stations and put on your party helmets!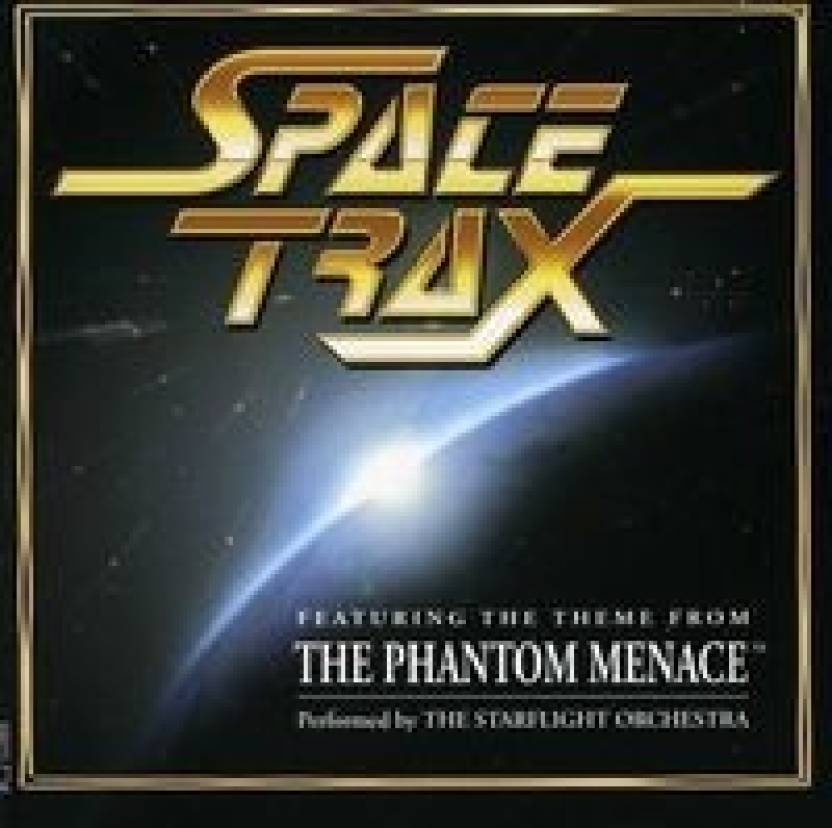 Music: Set up an entrance theme for your guests with the Space Trax CD. It's a special collection of music from the Star Wars films, including tracks composed by the legendary John Williams and performed by the Starflight Orchestra. Out of this world, right?
Games and Activities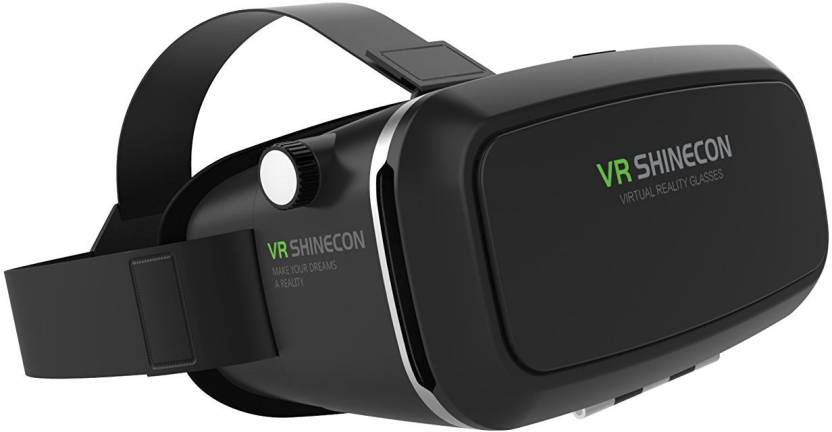 Virtual Reality Headsets: Hook your guests up with special Star Wars-inspired virtual reality headsets designed on the lines of Google Cardboard. Travel through space, visit new planets, rescue ewoks and fly onboard the Millennium Falcon in a virtual reality experience unlike any other.
Games: Your Star Wars theme party needs to start with a round of gaming! The XBox 360 Kinect offers an exceptional Star Wars experience where you start out as a young Padawan, in training to be a Jedi Knight. The motion gaming of the Kinect creates an environment where you not only get to travel across galaxies, wield virtual lightsabers and slay Stormtroopers, but also have a showdown with a Sith Lord!
DVD Screenings: Make it a night to remember with a special screening of films from the Original Trilogy or the Prequel Trilogy. Watch Luke learn the ropes of Jedi warfare from Master Yoda or Anakin Skywalker turn over to the Dark Side in HD quality with these movie box sets.
Party Favors and Souvenirs
Keep the theme going as strong as the Force by giving out Star Wars merchandise as return gifts and prizes for winning games. Here are some suggestions.
Stationery: Combine your guests' love for stationery and Star Wars by choosing a gift like this Stormtrooper spiral bound notebook. These Moleskine diaries, planners and notepads have become a collector's item and would make for a truly memorable return gift too.
Action figures: Whether you're fan of Lego or not, these action figures and vehicle sets make for great gifts. With 6-inch models of Sith Lords like Darth Vader, Kylo Ren and even Darth Sidious as well as bust-size models of Yoda, Luke Skywalker and Princess Leia, X-fighters, Death Star models, Tie Fighters and the legendary Millennium Falcon, action figures can make for fun desk ornaments as well as playthings.
Tech peripherals: Think tech accessories like laptop skins, mouse pads, USB pen drives and even phone covers inscribed with images and quotes from your favorite Star Wars movies! Sounds cool? All of these make for great gifts that any Star Wars aficionado would remember for a long time to come!
So what are you waiting for? With New Year's Eve is just around the corner, gear up for a night to remember!