Our Scam Sleuth is back, and he has a few cases that he needs your help to solve. Put your detective skills to the test by helping him #SpotTheScam! Read on to find out how you can participate.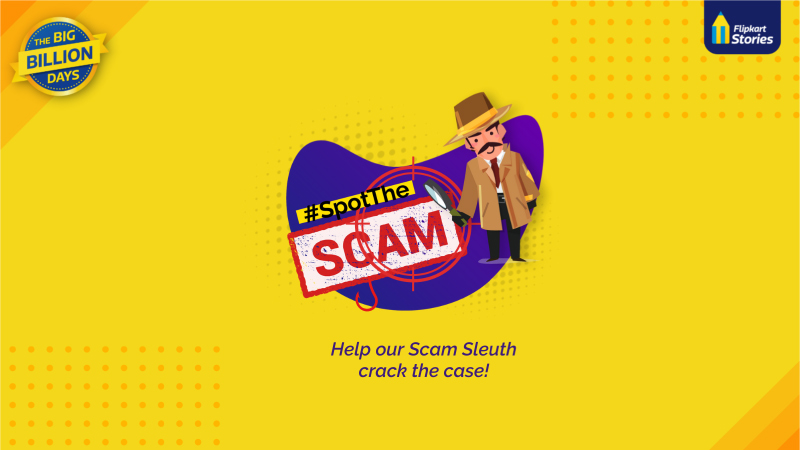 Are you a fan of detective stories? We have just the thing for you! Our #ScamSleuth is making a special visit for #TheBigBillionDays and he has a few riddles for you. Scammers have been busy over the festive season, and he needs your help in catching a few of them.
The premise is simple! Our Scam Sleuth will take over our social handles, and present one question to you every day. Each question will be a real-life scam attempt, and you will be tasked with helping him identify the telltale signs of fraud. Answer it correctly, and you stand a chance to win an Electronic Gift Voucher worth ₹500.
Here's how you can participate:
Get on the Flipkart Stories Facebook , Instagram or Twitter page

From October 3 to October 10, 2021, tune-in every day to participate
Search for the hashtag #SpotTheScam to keep track of the action
There will be 1 question on each day
To answer, just reply to the question with the correct answer and the #SpotTheScam hashtag
If you get the answer correct, you stand a chance to win a Flipkart gift voucher worth ₹500
Winners will be announced by October 14, 2021.
Before you play, make sure you go through the terms and conditions to make sure you know the rules of the game.