Fitness bands and smartwatches have made a noticeable splash among Indians, bringing us in touch with fantastic new features and apps that help us communicate, work, and even work out smarter. But for every user who can't stop talking about how awesome smart wearable devices are, there are many more that are unsure about their usability.
Smart wearable tech can be nifty, sophisticated and stylish, and with new smart wearables being launched by brands like Apple, Asus, Samsung, Fossil, Motorola and GoQii, it's time you got the facts right about their functionality and purpose.
Common myths and truths about smart wearable devices
Here are 7 common myths related to smartwatches and fitness bands, and the reasons why they shouldn't bother you.
MYTH 1: Wearable tech devices are just for geeks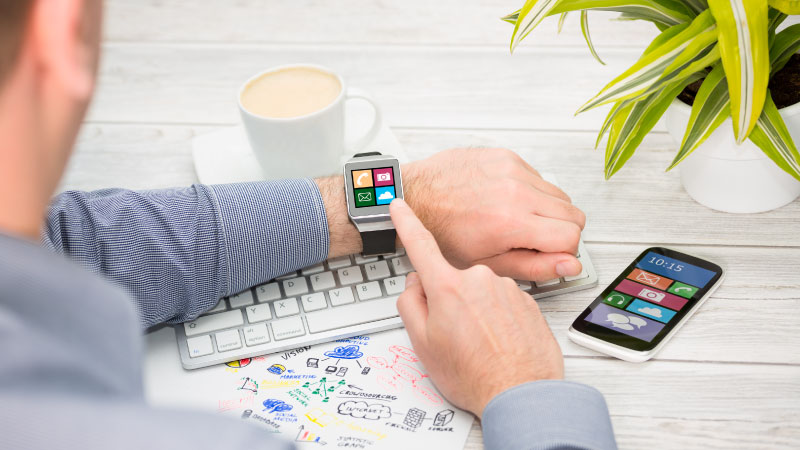 So, you think that smartwatches and fitness bands are smart wearable devices, only for die-hard technophiles? The arrival of the Apple Watch and other user-friendly wearable tech has demonstrated that modern smartwatches and fitness bands can be useful for the average user. Besides being indispensable for tracking your fitness and health, they look fabulously cool. The Fossil group of products (Fossil, Emporio Armani, KSNY, Michael Kors, etc.), in particular, double as head-turning lifestyle accessories.
Sure, you will need to spend some time to get familiar with the interface of your new smart device, but think of it this way: When you bought your first smartphone or used a tablet for the first time, you would have probably taken time to get used to the new form factor, to remember which controls were where, and to get the hang of the functions. Once you master your wearable tech, it will be your go-to assistant for anything health, work or fun related.
MYTH 2: You don't need wearable tech if you already have a smartphone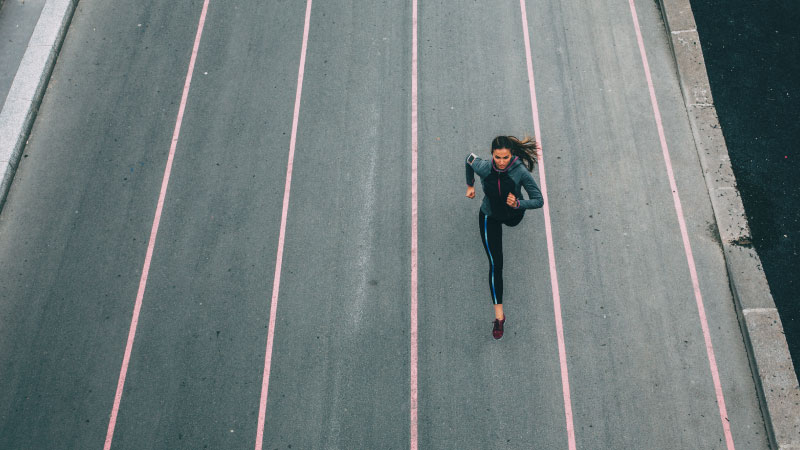 Attending a Zumba class? Going on a 4k run? Whatever your morning workout schedule, carrying your phone in your hand the whole time is just impractical. So whether you have a baby back home or important work calls that don't follow your schedule, having a smartwatch/ smart band right on your wrist means getting those notifications, messages and alerts while you're on the go!
MYTH 3: Wearable tech is pricey!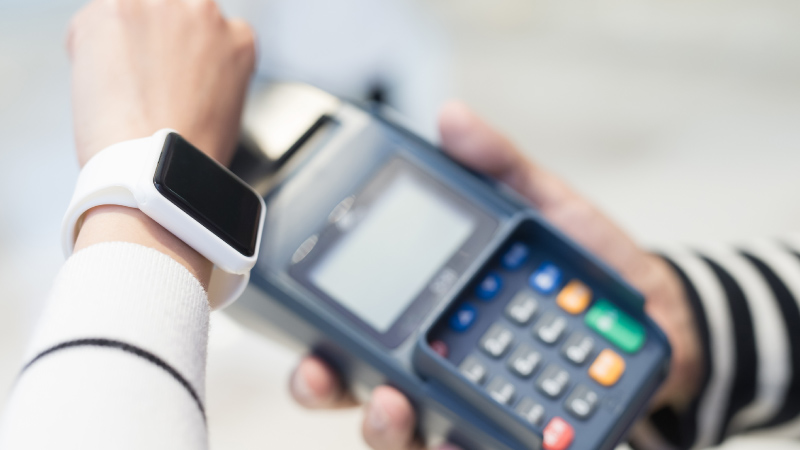 With smartwatches and fitness bands available on Flipkart for less than ₹1000, smart wearable tech is moving into the affordable segment. What is more, with improved features and applications, inexpensive smartwatches and fitness bands are becoming more capable every year. Many offer the kind of essential functionality that smartphones do.
MYTH 4: Wearable tech is gimmicky… and it doesn't offer value for money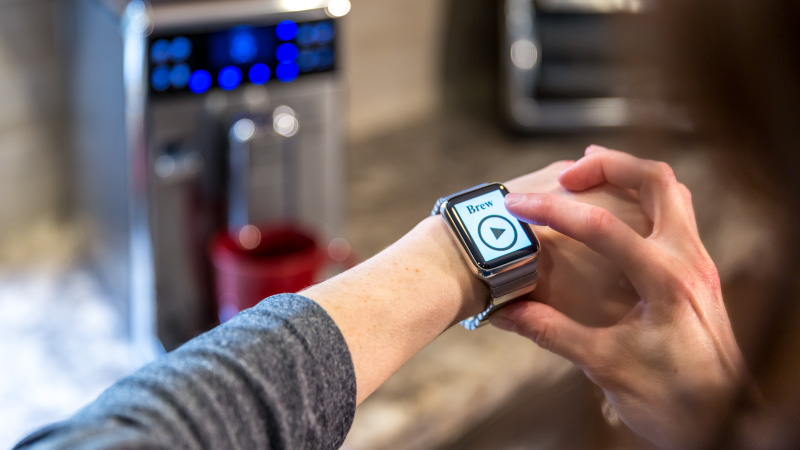 If you believe that smart wearable devices like smartwatches and fitness bands are expensive gadgets that do not deliver all that one looks for in a smart gadget, you are far from the truth. With the wearable tech revolution picking up, more and more tech brands are manufacturing smartwatches and fitness bands at the lowest possible prices. In addition, companies are making these devices rich with useful features. For example, the Mio Fuse fitness band, priced below ₹2,000, packs one of the most accurate heart-rate sensors in the business.
MYTH 5: Smart devices have a disappointing battery life!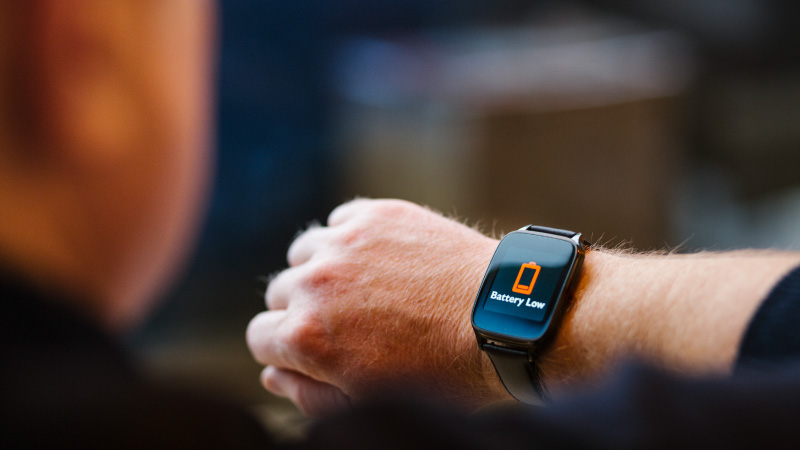 It is commonly believed that smart wearable devices have a battery life of 4-5 hours or just about a day, but that's not really the case. Some smartwatches and fitness bands will last for longer than a day after a full charge. The Fitbit Blaze Smart Blue & Silver Smartwatch, for example, can last for up to five days between cycles. Also, just because a wearable tech device delivers a little more kick in the battery department doesn't mean it is devoid of useful performance features. The Lycos Life Advanced Interactive Smart Band, for instance, not only has a battery life of 12 days, but also features an advanced fitness monitor, pedometer and calorie tracker.
MYTH 6: Smartwatches and smart bands are not accurate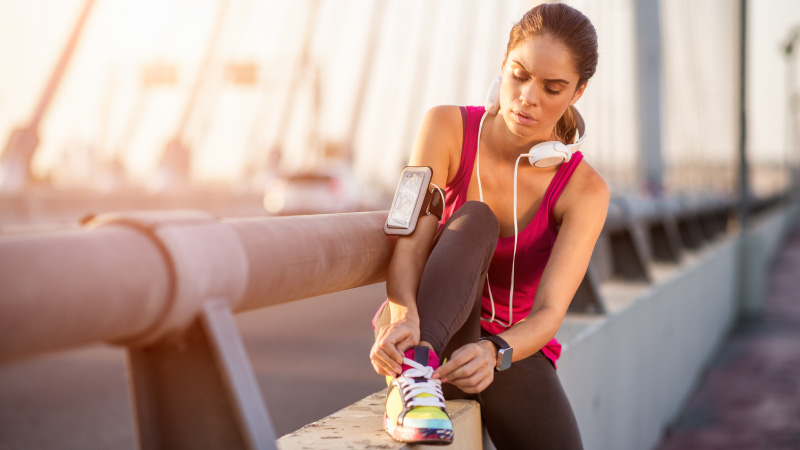 If you already have a successful workout regime or want to build one, wearable tech devices can keep an accurate record of your everyday progress so you work out harder and smarter. The Samsung Gear S2 Classic Rose Gold Smartwatch employs an accelerometer to accurately track your steps and movement metrics. In smart fitness bands, the Fitbit Flex is an industry standard. The device features indicator lights that show your daily fitness progress bar at a tap, thereby helping you meet your health goals.
MYTH 7: Wearable tech devices are bulky
Do smartwatches and fitness bands appear far bulkier than conventional wristwatches to you? That is not the case. In fact, in some cases they are lighter when compared to conventional wrist watches, making them a good bet for professional business wear or comfortable sportswear. The TomTom Spark Cardio Black Smartwatch, for instance, features an extremely slim design and an extra-large display.
Check out Flipkart's range of smartwatches and fitness bands today, and go the smart way. Browse the entire range of smart wearables on Flipkart, here.
.