slash n 2019 is just around the corner, and Flipkart's best tech minds are getting ready for its next flagship tech conference. We take a look at some of the people behind some of the best talks at last year's slash n, and the amazing work they brought to the fore.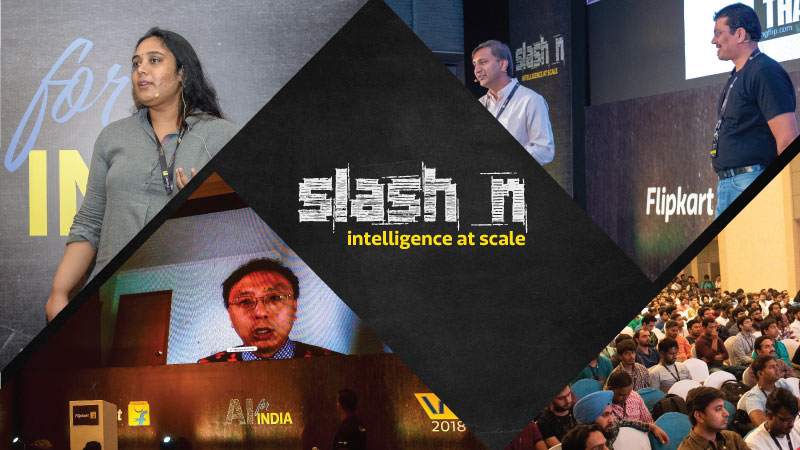 Every year since 2013, eminent speakers from across the industry come together to share their knowledge and research with the technology community on a common platform — slash n, Flipkart's flagship tech conference. While AI For India may have been last year's theme, this year's slash n is all set to feature talks on distributed technologies, scalable systems and applied data science.
slash n 2019 will be held from April 4-5, 2019 at the Radisson Blu in Bengaluru. The 2-day conference will feature more than 30 tech talks, innovative product launches, and the opportunity to network with the best of the best from the tech fraternity. Don't miss your chance to register for slash n 2019.
Venue details: 
Radisson Blu
90-4, Marathahalli-Sarjapur Outer Ring Road
Marathahalli
Bengaluru, Karnataka 560037
Event timings: 9 AM to 6 PM IST 
---
Flashback to slash n 2018 and meet the people behind the top talks.
Just-in-time personalization — Aisle be there for you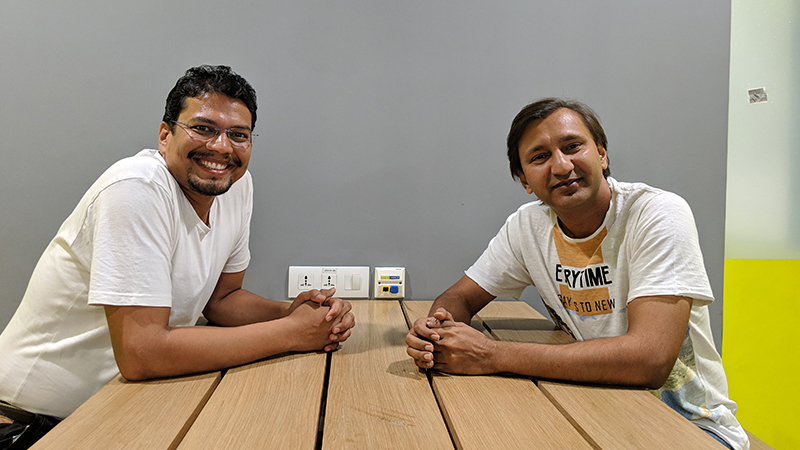 With e-tailers adding breadth and depth to selection, the phrase "spoilt for choice" is an understatement. "When people shop for clothes, they spend 20 minutes picking out the clothes or accessories they like. What if the aisle you were going through was full of merchandise that you love? That's the power of personalization, and in essence, what we're trying to do — customize the virtual aisle for you," says Vaibhav Srivastava, Director of Engineering, Flipkart Data Group.
At slash n 2018, Vaibhav presented a talk on just-in-time personalization with Arun Agarwal, an architect in the Search team at Flipkart. Their talk focused on the use of Machine Learning (ML) models to study the vast volumes of user data that Flipkart generates on a daily basis, and to make key insights from that data, enabling an unprecedented degree of personalization.
Listen to the podcast 
---
Query processing systems – A question of convenience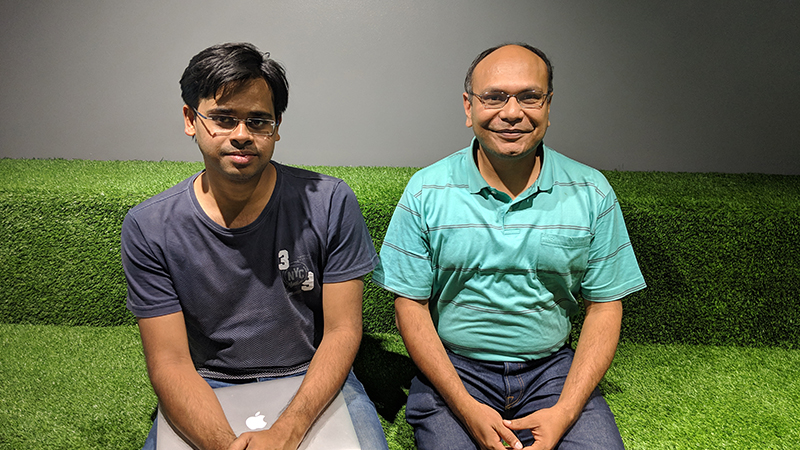 India is a diverse country with many languages, and this diversity manifests itself in the way search queries are worded. A user looking for a mosquito net for a double bed may not phrase their query as such. "We've seen queries such as 'machhardani double bed,' which you and I as Hindi speakers can relate to, but query processing systems have a hard time determining what exactly the user means," says Mohit Kumar, formerly a principal data scientist at Flipkart. "Thankfully, since we are a large population, the data keeps getting richer as we receive more of these unique queries."
At slash n 2018 Mohit presented a talk titled "What's in a Query? Understanding the user's intent," along with Subhadeep Maji, a senior data scientist at Flipkart. Their talk featured the evolution of Flipkart's query processing system, which largely benefited from Facebook research's fastText library. "It allows us to do text classification in a very efficient, scalable manner. We built our own version of the fastText library as well, which allowed us to introduce new ideas into the system," says Subhadeep.
Commenting on Flipkart's plans to make some of its research/tools open source, "We definitely intend to. Facebook's fastText API enabled us to iterate faster on problem statements, and we would definitely like to give back to the open-source community, having benefited from it as we have. We still have a long way to go, but we want to publish our research, and hopefully code as well," says Mohit.
Listen to the podcast
---
Personalizing the home page – Home is where the heart is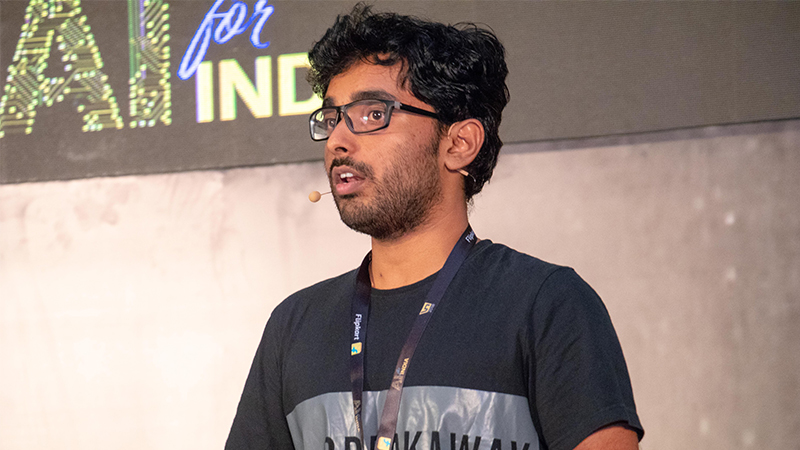 "Easy on the eyes, relevant to the customer's shopping needs, and easy to navigate. These are the things that make for a good home page," says Rahul Pradeep, a software development engineer in the M3 (Merchandising, Monetisation, and Marketing) engineering group at Flipkart.
For Rahul, the homepage is a non-contextual page or a blank canvas of sorts, giving him the freedom and flexibility to work with a variety of content. The bottom line, however, is tweaking it to offer the best possible experience to the customer while keeping the brand's objectives in mind. In order to appeal to every customer, the homepage has to be tailored to their individual preferences by showing them only what's relevant to them.
The bottom line? The benefits of a personalized home page trickle down to other parts of the website. The idea is that a good home page eliminates or minimizes friction between the customer's decision to buy and the actual act of purchasing the product.
Feeling geeky? Read more about this talk on the Flipkart Tech blog 
Listen to the podcast
---
Behavioral gender: You are who you shop for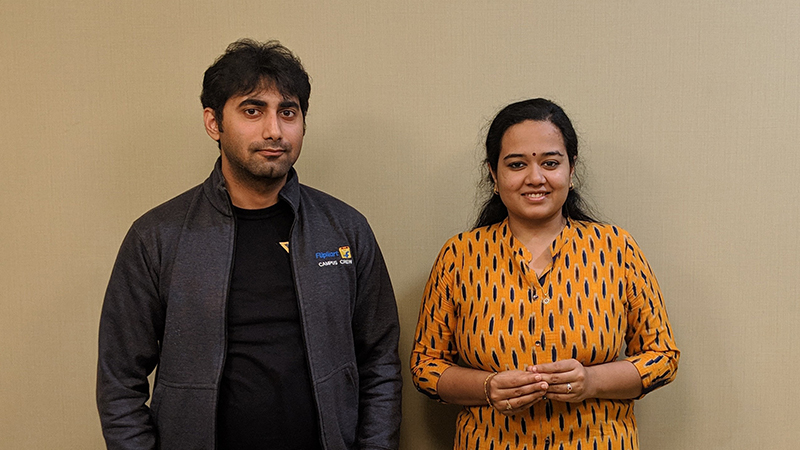 When it comes to categories like fashion, there's a very clear demarcation of what products are designed for men and what products are designed for women, in addition to products that may be unisex. In a few other categories though, it's difficult to determine the gender of the end user. "For example, for something like mobile cases and covers, there's no way to look at a particular product and know whether or not it's suitable for a male or female user," says Sneha Shukla, a software development engineer in the Flipkart Data Group. Along with Abhranil Chatterjee, also an SDE in the Flipkart Data Group, Sneha's talk went into the finer aspects of behavioral gender, and the various applications these insights may have across the Flipkart website.
Listen to the podcast 
---
Intrigued by the highlights from slash n 2018? Be a part of this year's edition!
Sign up here to get an invite.
---
Photos by Roshan Pai and by Special Arrangement