A world-renowned brand and marketing strategist, a widely published author, one of Asia's Most Influential Digital Marketers, a music producer, a wannabe DJ (in his words), occasionally an organizer of tasting nights for the Singapore Whisky Society and the hugely popular #SataySocial street-food event. Can you believe that we're talking about just one man? His name is Simon Kemp. And his most recent visit to India saw him convey his love for all things data, to India's largest e-commerce platform, Flipkart.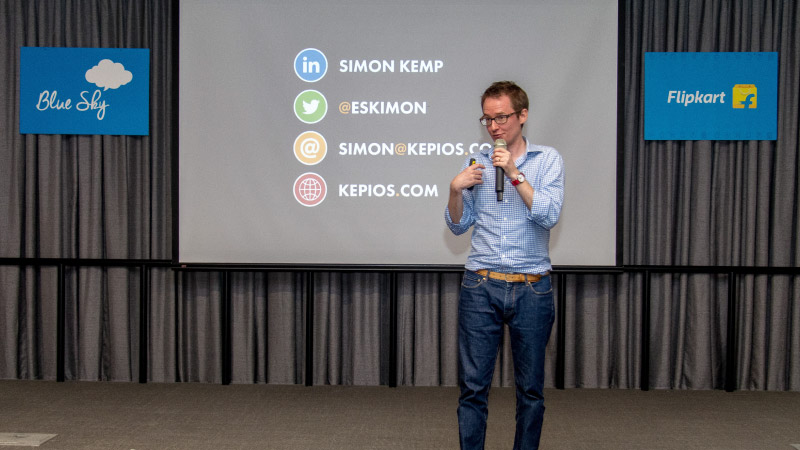 In 2018, the Global Digital Suite reports from We Are Social & Hootsuite stated that more than 4 billion people around the world are surfing the internet. That's well over half the world's population. And among this crowd of 4 billion internet users, approximately 3 billion are active on social media. If you're reading this, you are in all probability an active internet user who frequents social media platforms. It's no wonder then that the 'Digital World' plays a huge part in our lives. In fact, we spend almost one-third of our waking hours on the internet. And Digital Marketing, in this environment, has been integral in helping businesses flourish, connect with their customers and derive insights. It is in this world that Simon Kemp has emerged as a torchbearer.
Listen to excerpts from an interview with Simon Kemp here:
Recently, Simon, a 'data nerd' and one of Asia's Most Influential Digital Marketers, was spotted at Flipkart talking about the current state of Digital in India, the projected surge in internet users and its positives, and, of course, data. A massive crowd of Flipsters gathered at the BlueSky talk to listen as 'Simon Said.' And why wouldn't they, seeing as what Simon had to say was an integral part of the work at Flipkart.
"E-commerce companies are generating a huge amount of insight into people's behavior," he said to the packed hall that had barely any standing space remaining. Simon Kemp also talked about his love for studying data and the key to deriving insights by marrying different data-sets.
"It's the ability to marry different data-sets together for new bits of value. That's where I'm most excited," he said.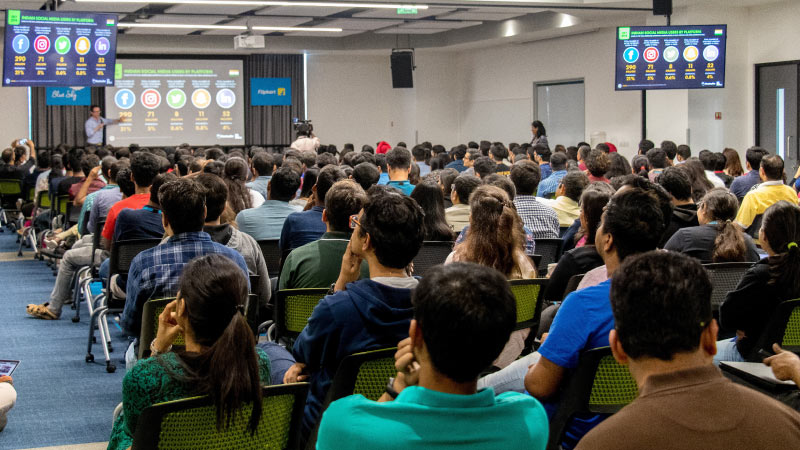 He demonstrated to Flipsters why and how they should be digging deep into their data to derive meaningful and useful insights — insights that could very well make the future of e-commerce, a thing of the present.
How will this help online shoppers in India?
An even better online shopping experience, tailor-made to give you exactly what you're looking for!
Having worked previously with many of the world's most-admired brands, including Unilever, Google, Coca-Cola, Nestlé, Johnson & Johnson, and Diageo, Simon's knowledge & expertise as a Digital Marketer are highly valued in the industry. He is also a regular speaker at top conferences across the globe.
After the talk ended, the hall was buzzing with questions from eager-to-learn Flipsters and requests for selfies from those inspired by his insights.
Also read – Privacy, Data And Universe-Wide AI: Dr Soumen Chakrabarti On The State Of Internet