When Aashika Sadh became a Flipkart seller, the lawyer-turned-entrepreneur had no idea that her company would play a big part in empowering women, both at work and outside of it. Read this #SellfMade seller's inspiring story about taking chances and enabling change!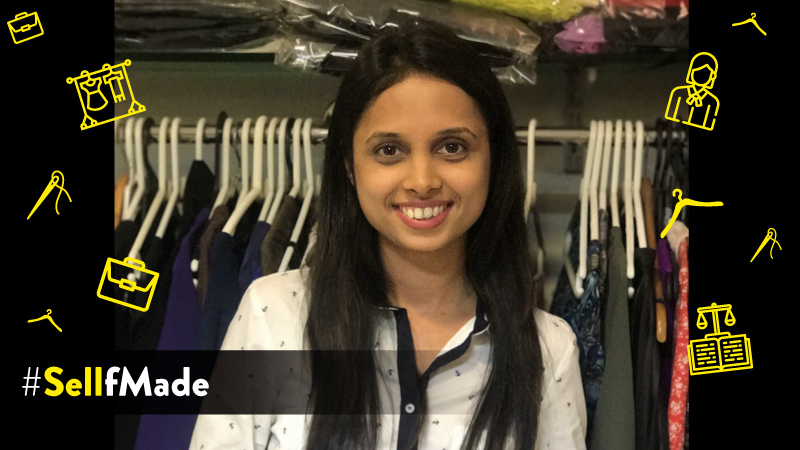 I am a lawyer by profession and before I started selling on Flipkart, I used to practice here in Mumbai. I mostly took up cases related to dowry and women empowerment. I had been working for a long time but I couldn't find the work satisfaction that I was looking for. I wanted to start a business of my own.
That's when I started Ashtag, a manufacturer and exporter of women's apparel. I started selling on Flipkart three years ago in the women's apparel category. Recently we branched out to men's apparel and started listing fashion accessories too.
Initially all my employees were women and it remained an all-women's company for a while. Now, we have male employees as well.
I have been working for women's empowerment as a lawyer and now as an entrepreneur. As an entrepreneur the process has been two-fold — first, we want to empower women by generating employment and, second, we sell women's apparel like formal wear for work, which helps women feel confident at work.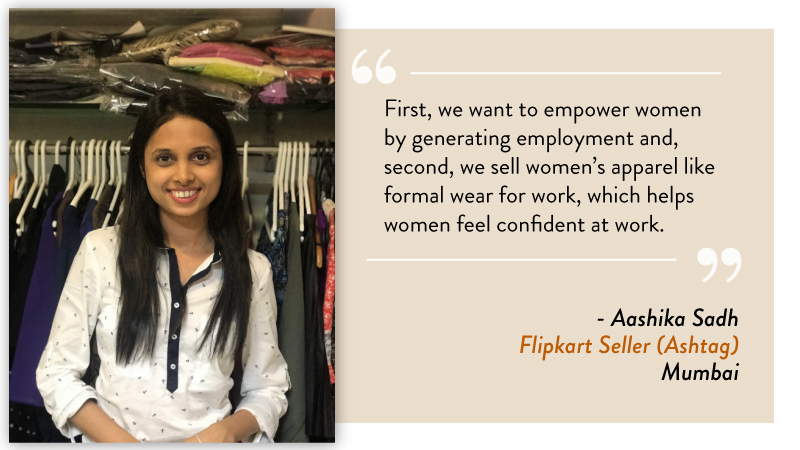 We wanted to offer this to women all over India, and so we decided to take the business online to access the entire Indian market. And because we'd been in the manufacturing and exporting business for a while the transition wasn't too difficult.
It feels great to know that you can at least bring a small change in a woman's life and empower her. It really feels great.
Our initial focus was on manufacturing women's apparel. But gradually, we've branched out to men's apparel and fashion accessories as well. Earlier, fashion accessories were not part of our listing on Flipkart. But when selling apparel online turned out to be such a huge success, we decided to sell the accessories online as well.
We decided to start selling on Flipkart as the onboarding was easier. Now we sell on other platforms as well, but the majority of our business comes from Flipkart. The growth has been tremendous since we started catering to the online market with Flipkart.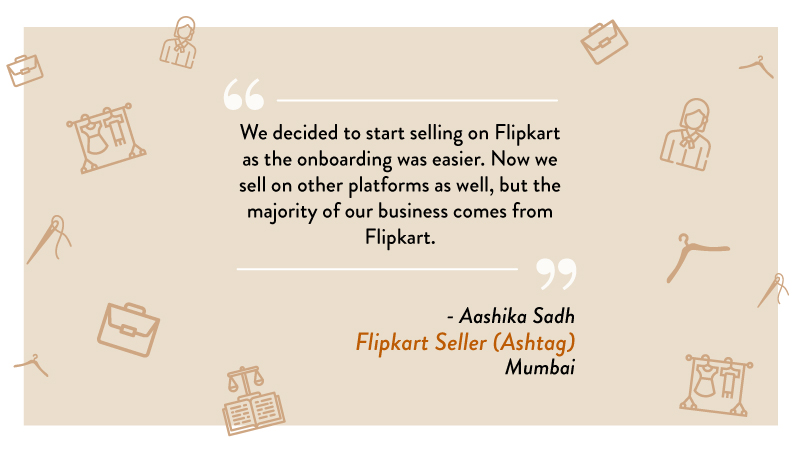 Flipkart's Big Billion Days so far has been overwhelming and we are expecting it to be the same this year. We're even more excited, especially because we've started selling in the fashion accessories category.
Aashika Sadh, Flipkart Seller, Mumbai
As told to Jishnu Murali