Amid the COVID-19 pandemic, people across India have turned to e-commerce for safer and convenient access to their daily needs. While our Wishmasters are delivering essentials to consumers every day, our sellers work endlessly to ensure adequate supply. Mohit Arora, a Flipkart seller, has been selling hand sanitizers and face masks. Read how he's keeping his business running, ensuring safety of customers and employees, and doing his bit for India at the same time.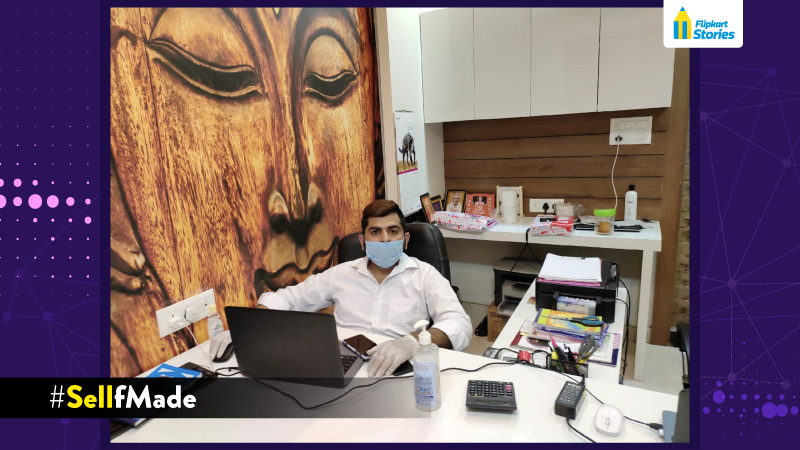 My name is Mohit Arora. I'm from Hisar, Haryana. I started selling essentials online on Flipkart four years ago and my company, Shree Radhey Trading Company, has been doing well since. I own physical retail stores too where I sell essential products.
When the COVID-19 pandemic struck, it made things quite challenging for us. On a regular day, my staff of 15 takes care of meeting consumer demands but in the current situation, I had to reduce that number to three. This also helps us practice physical distancing. We're lucky because the Red Cross team comes to our society regularly to sanitize the area.
I ensure that we protect ourselves as well as our employees — we regularly sanitize ourselves and our workspace. We also use protective kits like masks and gloves and even sanitize the goods that come into our godown.
Flipkart has been very communicative with us during this difficult time. We get daily updates and precautionary guidelines.
Even before the pandemic, I was selling essentials like sanitizers, soaps and shampoos. But Flipkart advised me to expand my product listings and include some more essentials like masks. And during this time, there has been an increase in consumer demand for these essentials. I've received many more orders than usual and have seen my business grow. I resumed my services on April 10, 2020 and my Account Manager at Flipkart ensured smooth transition and continuity for my business.
I have always trusted Flipkart because their standards are high and their rules are systematic. The product pictures and descriptions are clear and their guidelines are very helpful. And their daily emails enquiring about our welfare and giving us precautionary guidelines make us feel cared for!
At home, my family and I are also doing everything we can to ensure that our immunity isn't compromised. We begin our day by practising yoga and attend dance classes organised by Flipkart. My father also makes us some herbal drinks to help boost our immunity!
.
When the lockdown was first announced, there was little I could do with my company until we were ready to meet consumer demands. So in that time, my family and I distributed sanitizers and food packets to people in need in our locality.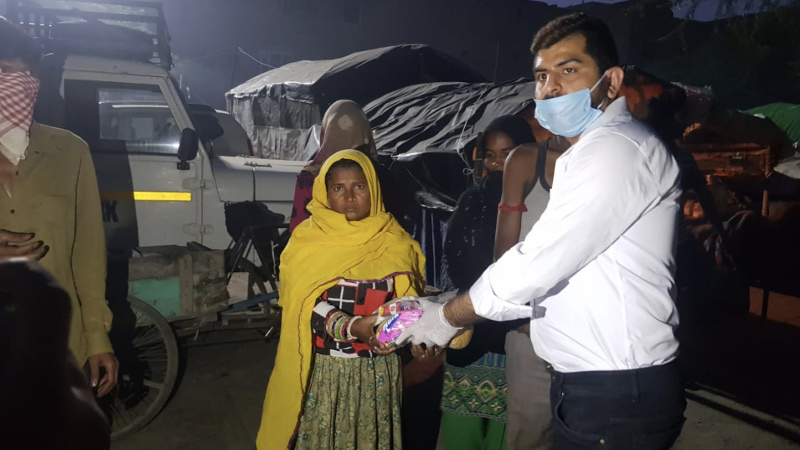 I have a small message for my fellow Indians. We are taking every precaution possible to ensure your safety. From your side, whatever you purchase, make sure to sanitize it properly. Let's do everything we can to ensure that we come out this pandemic healthy as ever!
As told to Jishnu Murali, with additional input from Pallavi Sudhakar.