Words can break barriers, create bonds, connect strangers, and even script a change. Saurabh Sharma's bestselling novel has done all this and more. Armed with qualities of ruthless tenacity, innovation and thinking big — values that every Flipster strives to live by — Saurabh has written his own success story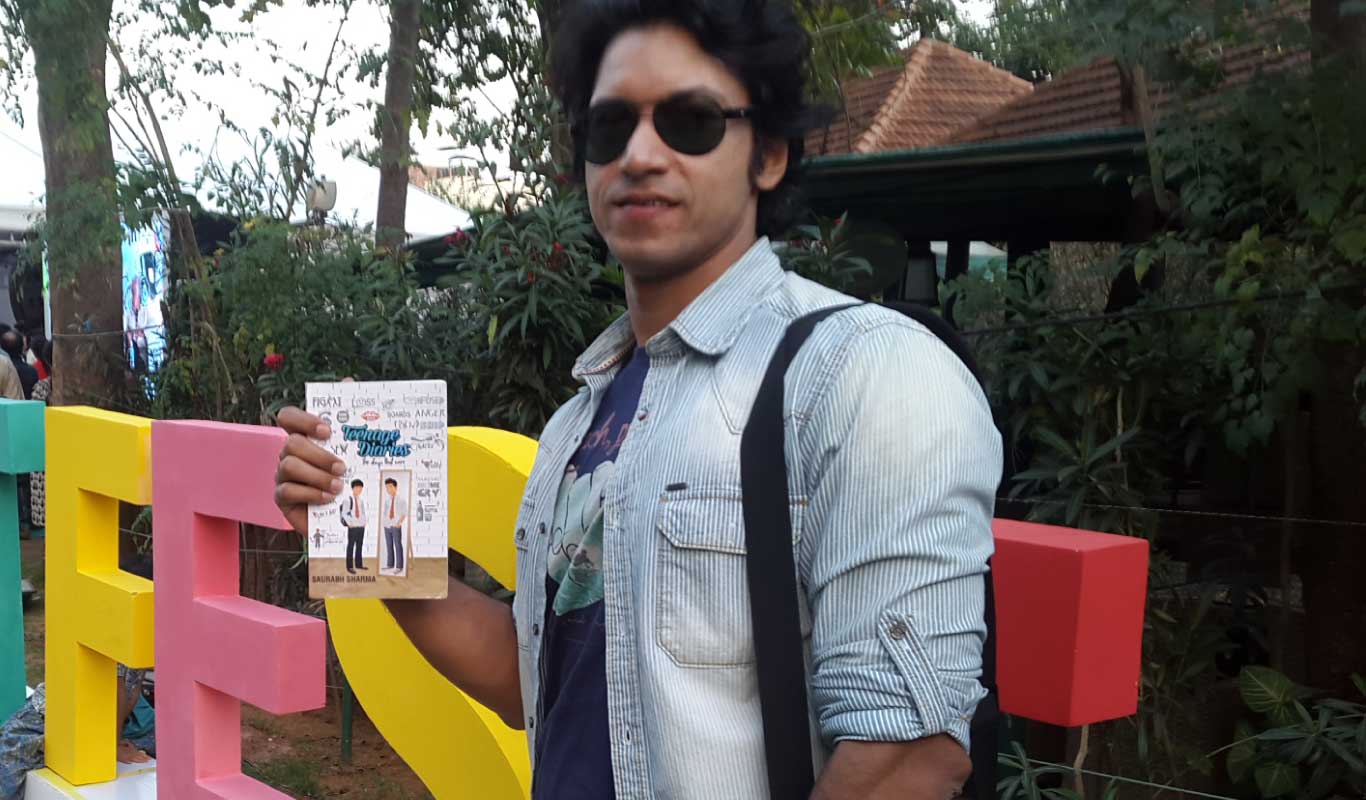 Karma and adventure, bullies and first love, board exams and new friends — if you're looking to experience a rush of nostalgia or delve into the ephemeral yet enthralling world of a teenager, then Teenage Diaries – The Days That Were by Flipster Saurabh Sharma is the novel for you. While Saurabh's story is packed with relatable instances of a typical 1990's middle-class Indian teen, his own tale is definitely one for the books.
This alumnus of the National Institute of Technology and Narsee Monjee Institute of Management Studies is an Associate Director in Flipkart's Returns department. His strategic problem-solving skills and drive to execute tasks without delay, no matter the challenge, have ensured his success at Flipkart in the two years he has been there, and perhaps what has powered the pen that crafted a bestselling novel.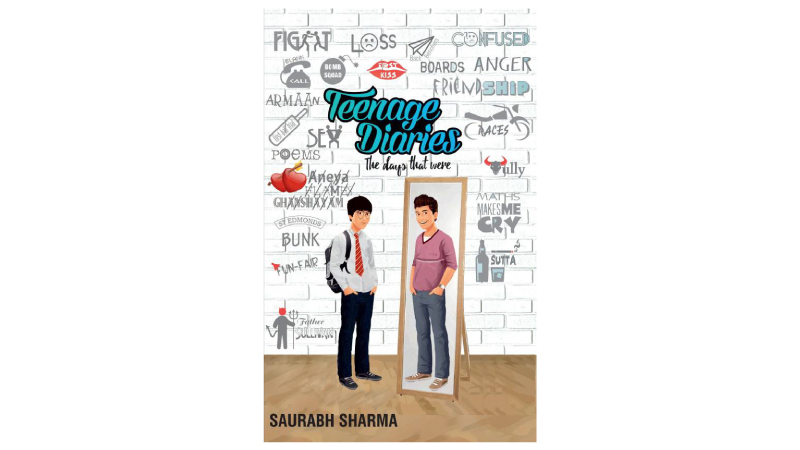 "Our team's work starts after the returned products hit our warehouses. I am a part of the liquidation team," says Saurabh. "It is a challenging role that involves managing various stakeholders while bettering the processes and bringing value, which I find rewarding, and at the same time fulfilling." The same holds true for his passion for writing, whether it is crafting charismatic characters or not letting anything spoil the plot.  
"From the motivation to keep writing to not knowing where to stop, there are plenty of challenges that a new author faces. Yet, the biggest of them is to get publishers take notice of your work and then get the readers to try out a new book," he says. But the readers have spoken and this engineer-MBA is well on his way to finishing his second novel, a sequel to Teenage Diaries that follows the protagonist to college. 
Taking his own eventful life as his muse, Saurabh has given readers reason to cheer with a story that made it to the upper echelons of the Indian humor-writing club with his novel appearing not only in the list of the top 10 book in the humor genre, but also in the top 100 books in the romance segment.
A novel with heart and soul
When it comes to writing, Saurabh has faced everything that stands in the way of a new writer, from self-doubt to external rejection, but allowed nothing to diminish his passion for the written word. Now he has a new task ahead of him — learning to cope with an unending scroll of good reviews on Goodreads and Flipkart, all of which have ranked the author's maiden venture four stars and above. 
"The book is a basically dedication to the times when time was the least of our worries," Saurabh explains. "The times when friendship was our religion and filial obligations were a myth, when the only form of love we knew was platonic and when greeting cards and love letters meant more than degrees and dollars. When blank calls hinted more than what hours of conversation on mobiles could, and when silent smiles said more than a thousand words could. When every day was not a test — tests happened thrice a year, when we made up for the lack in confidence with the overflowing innocence, when selfless camaraderie really existed and being happy for somebody else's happiness came naturally to us." 
The social media catapult
The seeds of Saurabh's literary project germinated in 2011 when he watched a music video that featured a boy doing something for a girl that he remembered doing in his school days. Overcome by nostalgia, he decided to capture the innocence of adolescence in words and posted a short story on Facebook. The 150 shares it received egged him on to turn what was probably a reminiscence of his teenage years into a novel with a humorous, romantic tinge.  His Eureka moment was when he put pen to paper to give wings to his novel. The culmination of a three-year journey, Teenage Diaries – The Days that Were turned from manuscript to published novel in 2016.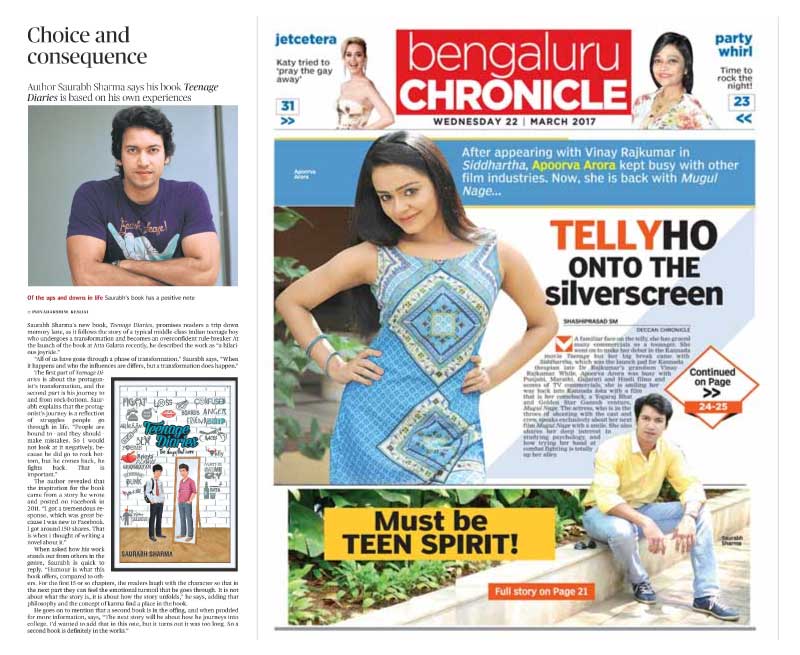 That's me in the corner, says Saurabh Sharma
What makes so many readers continue flipping through Saurabh's book is its ability to transport them to a stage in our lives with which all of us can identify with — the feeling of being an outsider, the inadequacy of teenage years, as well as the spirit of being insurmountable, all of which is often experienced simultaneously. 
The book revolves around how Ghanshyam, a shy, pessimistic nerd, morphs into a confident rule-breaker. We can all empathize with the protagonist because we have all, at some point in our lives, played the role of teenage Ghanshyam, bent by societal and parental pressures as well as our own jumbled feelings of doing well academically and falling in love for the very first time. And how many of us would skip a chance to have what the author calls a "hilarious yet emotional joyride" down memory lane? 
"Buy the book and relive your school memories," says one Goodreads reviewer. "I have read a few novels on adolescence, but none of them has been able to capture their challenges, their fears and how they conquer them, their apprehensions, their ability to find fun in the most trivial situations — as well as this novel has," says another. 
"Saurabh portrays and builds Ghanshyam aka GK's character in a way any teenager growing anywhere in the world can relate to. This is the beauty and simplicity of this novel," says yet another review on Flipkart.  
Saurabh was able to create a bond with his readers in a way very few books can — a trait that has also helped him understand his customers during his two-year journey with Flipkart. 
"Unlike the traditional companies that I have worked with prior, Flipkart facilitates a culture that hunts for inefficiencies, challenges the norms and implements improved practices. Change is fluidly constant here, and each new initiative brings with it a series of challenges that test your problem solving as well as behavioral skills," he says.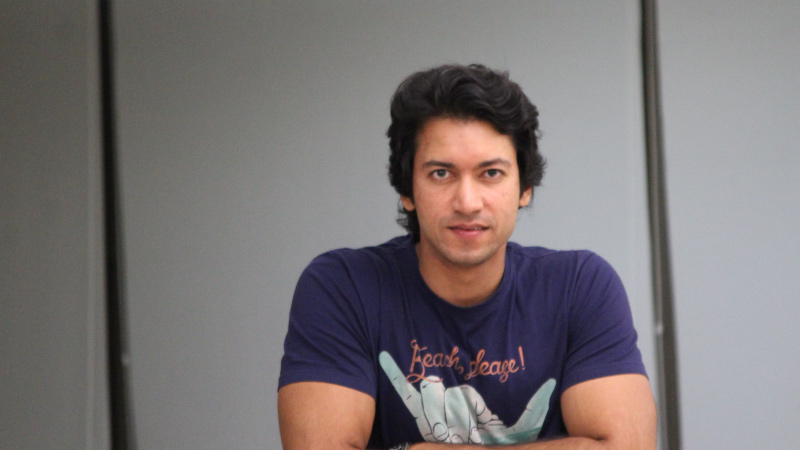 Try a little tenderness
It was his mother's advice that was the true impetus to his literary endeavors, and perhaps also helped him develop the skills he uses to ace work at Flipkart. "My mom," recalls Saurabh Sharma, "gave me this beautiful advice for maintaining relationships. She said that in any relationship you will, at times, feel that the other person is being unjust and you would want to scream at them. Don't. Instead, write. Write to them, and reveal whatever you are feeling. Two days later, you would be able to laugh off your anger. So I resorted to this therapeutic writing whenever I was sad or angry or too emotional. That, I believe, helped me in understanding different perspectives and eventually, in building characters." 
At Flipkart, this outlook of empathy and understanding has led Saurabh to build lasting customer relationships, giving them the best solution to their problems.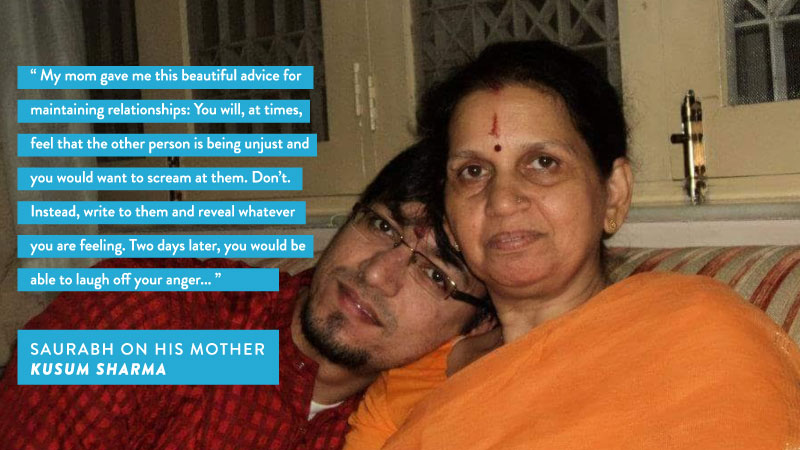 Three years and counting
Bringing Ghanshyam to life on print was no cakewalk. There were numerous situations where Saurabh's creation became his Frankenstein. By his own admission, "Most of the established publishers didn't care to even reply" to his manuscript. The 34-year-old Flipster who regularly enjoys a game or two of tennis and strumming his guitar after his busy trips to Flipkart's warehouses, however, has no regrets. "Though it took me three years to finish my final draft, I did not shy away from editing it almost 20 times." 
Dare to innovate
Ghanshyam was no static figure as the author realized when bringing his novel to fruition. His thoughts at a particular time would play on the mental pictures he would form, leaving him lost in translation. Which one of the scenarios begging for his attention should he jot down? Where would he have to draw the line? "Revisiting a piece of writing multiple times, while in different states of mind," gave him the opportunity to "bring in freshness, since I was looking at the same conflict from multiple perspectives." 
And resolving conflicts with calmness that is conspicuous in his approach towards customers has been Saurabh's forte even in Flipkart where he has to adapt to constant change. "Each new initiative brings with it a series of challenges that test your problem solving as well as behavioral skills."
With a little help from his friends
Saurabh Sharma has not forgotten those who extended their hands and reached out to him, becoming instrumental in motivating him to write. These include "friends who have laughed at my jokes or commiserated with me during sorrows." 
To his list of best pals, he adds Agatha Christie, John Grisham, Ayn Rand and Jeffrey Archer — all of who have influenced him at some point. 
Here's how they took his breath away: "Agatha's ingenious wordplay made me crave revelations, Grisham's dealings with the law left me awestruck and Rand's life-altering philosophies have changed, though temporarily, my perspective towards life. Not to forget Jeffrey Archer's unmatched, riveting storytelling style." The middle-class boy from Vadodara, who worked his way to the top in a path strewn with adversities similar to the ones Ghanshyam faced, brings with him a blend of integrity and authenticity, two core values he's known never to compromise at work or at play. 
To discover what you know, write a novel!
This famous quote by Flannery O'Connor encapsulates Saurabh's message to aspiring writers. He advises new authors working on their first book to write every day, no matter what, and to not shy away from rewriting. To those craving even a touch of recognition, he says, "There might be times when self-doubt will obscure your sensibilities. Share your first couple of chapters with someone who has not read them before. If they don't like them, you know you have to re-work on them and if they do, you will get motivation to write the next few." 
Though life did not offer Saurabh recognition on a platter, it certainly offered him opportunities to weave anecdotes on the events he witnessed as a teenager: "Every challenge that it threw my way or every victory that it bestowed upon me, offered me a story. Some events were inspiring, motivational, while some were detestable, pitiful, but all of them offered stories nonetheless." 
Though he also offers one last nugget of wisdom to newbies — "Do not let the story decide the end. Let the end decide the story." — Saurabh Sharma is far from reaching the end of his own story. He has already started a new chapter of his literary career by working on a sequel to his book for eager readers. Saurabh's story is just beginning and, as he balances work and passion with delicate resolve, we cannot wait to see just where this tale leads.
Get hold of Saurabh Sharma's book Teenage Diaries – The Days That Were on Flipkart
---
Coordinated by Bijoy Venugopal
---
Meet more extraordinary Flipsters like Saurabh Sharma in our series FlipTales. Want to be part of the inspiring work culture at Flipkart? Hop over to Flipkart Careers and find your fit