The new budget phone from the South Korean giant — the Samsung Galaxy On5 — offers high-end features with an affordable price tag. The phone is currently one of our most popular models on sale. Available on January 7 and January 8, 2016 at a flat discount of ₹1,000 and a discount of upto ₹4,000 on an exchange. We took a look at what reviewers across the web thought about the phone, which was launched along with the Samsung On7. Take a look at the standout features of the Samsung On5 to decide whether it lives up to the hype.
Here's a review of the Samsung On5, focusing on its audio, camera, specs and apps.
With a 5-inch capacitive touchscreen showcasing 720×1280 pixels with 288 ppi pixel density, no wonder Marco D'Souza of DNA found the phone's display commendable. Read his full review here.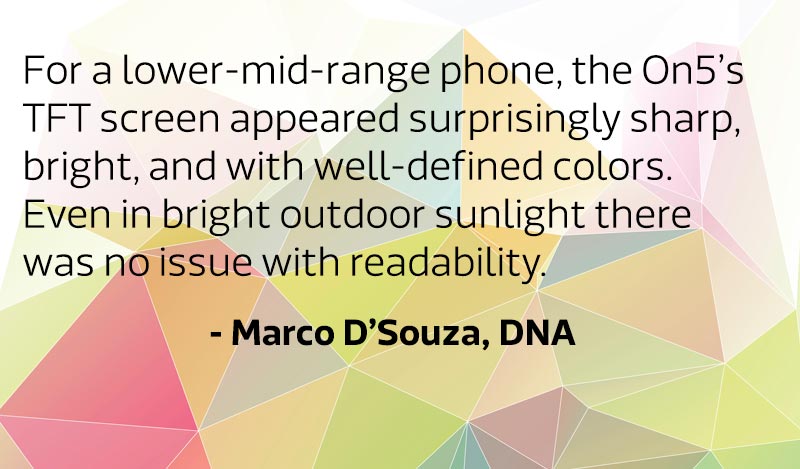 Vishal Toshiwal of PhoneRadar tested the Samsung On5's 2,600mAH battery, and came away convinced of its one-day promise. Read his full review here.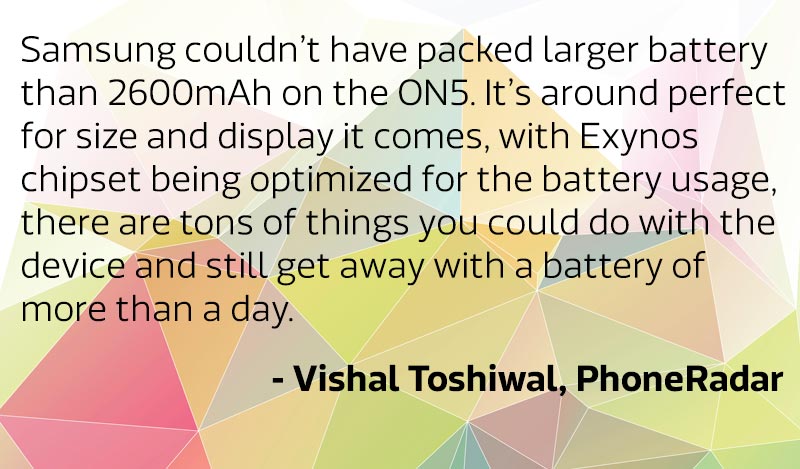 This Twitter user appreciates both the screen size and performance:
You'll love playing games, watching HD videos and multitasking on this Samsung On5 #GalaxyOn5On7 #Jingleontheway "

— ★ Mahi ★ (@Broken_Angel_09) December 24, 2015
Here's Gadget Diary's in-depth gaming review video of the Samsung On5.
One of the most exciting features of the phone is its 8MP rear camera and 5MP selfie camera, both of which capture a wide 120-degree angle, and Shaona Saha of International Business Times explains its features. Read the full review here.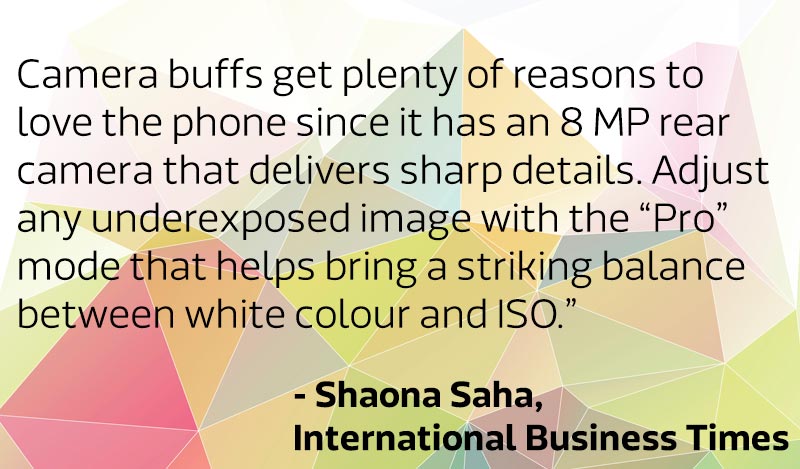 With Wi-Fi and 4G LTE, the Samsung On5 is all about fast streaming and downloads. Ketan Pratap of NDTV's Gadgets 360 talks about the phone's software advantages. Read his review here.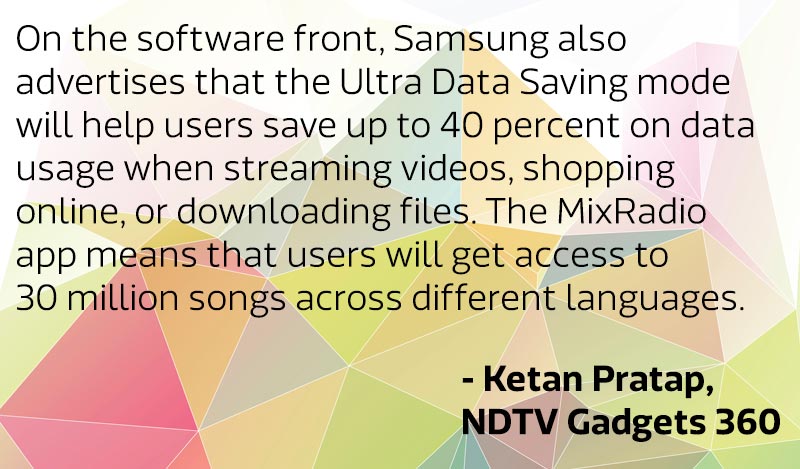 This Twitter user is also excited about saving up to half on a 4G data plan:
Samsung Galaxy On5, I can also switch to Ultra Data Saving Mode (UDS) to save up to 50% of 4g data

— SUNIL MALU (@sunil_malu) December 24, 2015
The phone has a dual SIM, internal storage of 8GB (expandable to 128 GB), HD TFT display, a long-lasting battery, a good camera with a lot of features, good audio, FM radio, an accelerometer, and in-built software that Samsung fans have known and loved. The price for all these features is a mere ₹8,990.
Available on Flipkart, you can check out the phone's gold and black version here and here.