How safe is online shopping in India? And how much do you need to know in order to shop safely? In India, online shopping has become a way of life. Sadly, however, so have e-commerce scams and rackets, which attempt to cheat consumers by misusing the names of respectable online shopping sites, including Flipkart. Messages promoting these fraudulent sites are circulated over email, SMS text messages as well as social media including Facebook, Twitter and Whatsapp. Unfortunately, some customers, tempted by the promises of attractive fake deals and discounts offered by these cheats and scammers, lose their money to these fraudulent sites.
Flipkart is here to help you make smart shopping decisions that are also safe. To educate yourself on shopping safely, read this article: Beware of fraudulent sites and fake offers misusing Flipkart's name.
Now test yourself to see how much you know. Play this quiz contest.
THIS CONTEST IS CLOSED. BUT YOU CAN STILL PLAY FOR FUN!
CONGRATULATIONS TO THE WINNERS!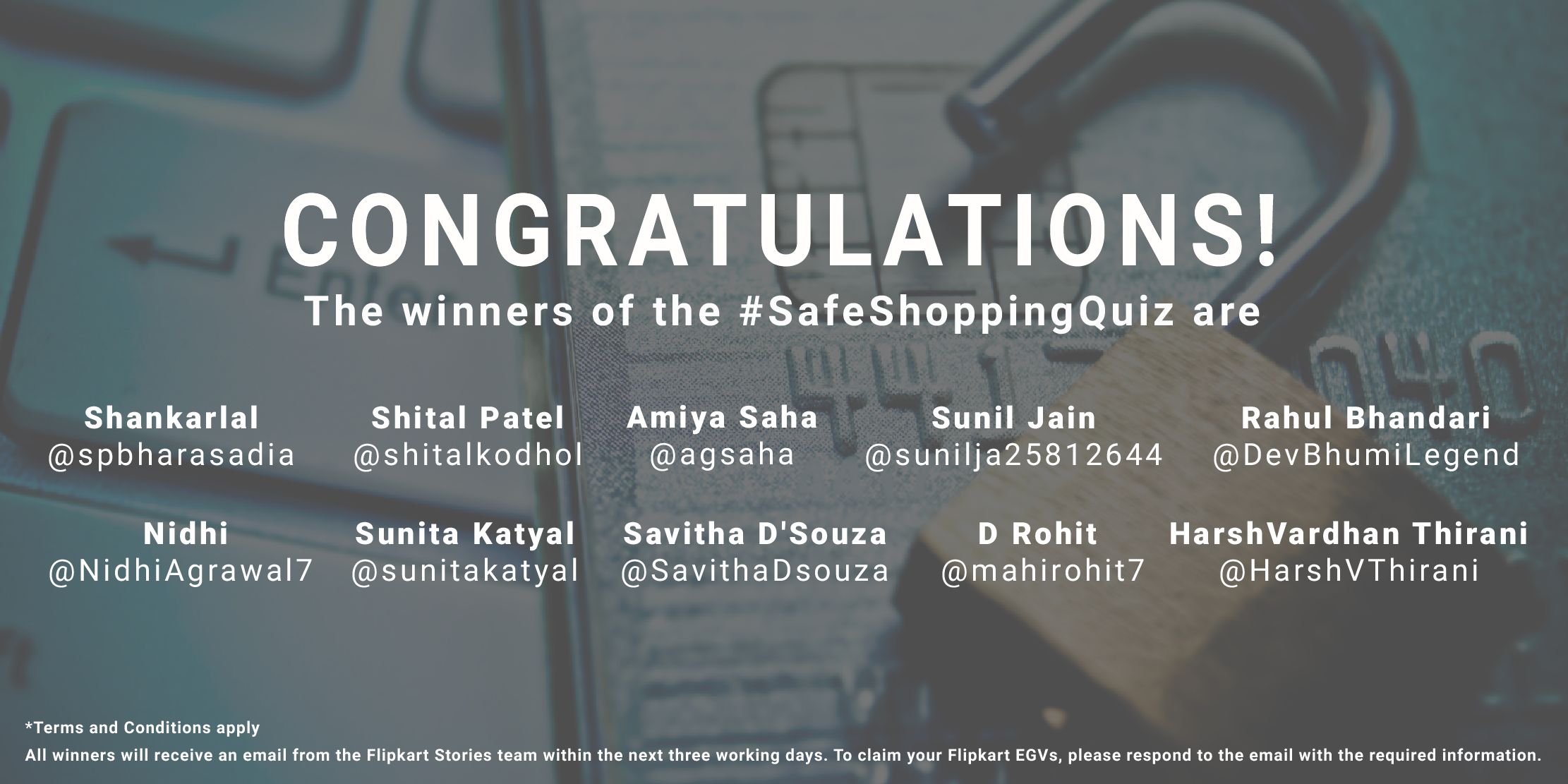 By participating in this contest, it is deemed that you have read and understood the Terms and Conditions.
TERMS AND CONDITIONS