Refrigerators have long been thought of as the boxy behemoths of the kitchen, and buying one used to be as simple as choosing between eggshells or off-whites. But times have changed. Manufacturers are increasingly thinking 'outside-the-icebox' to redefine the functions that a modern-day refrigerator can perform. Today, finding the perfect model for your needs and budget is no easy task. Our refrigerator buying guide will help you focus on the key things you need to check before buying a fridge online.
Before exploring our refrigerator buying guide, watch this video (available in both Hindi and English):
---
Flipkart – refrigerator buying guide (Hindi):

---
Flipkart – refrigerator buying guide (English):

---
Refrigerator buying guide – Know before you buy!
Investing in a new refrigerator? The Flipkart Stories Refrigerator Buying Guide will take you through the basics.
Ideal size, capacity and usage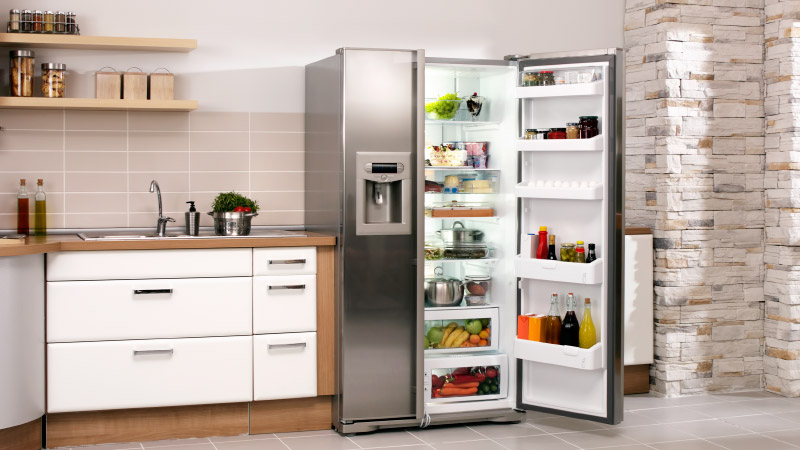 A good thing to know before putting your money into a refrigerator (pun intended) is to have an understanding of where it goes in the house. You must also consider how and who in the house will put the fridge to the test. Here's our list of things to prepare for.
Does it fit in your kitchen?
When you start your search for a new refrigerator the first thing to consider is the space it will occupy in your home. A common mistake that buyers make is to buy a fridge and then figure out a way to fit it into their kitchen. Instead, flip that around to make a smarter choice!
Give thought to factors such as door opening space, ground clearance, ventilation gap and cleaning. Before all that, make sure that there is enough passage space to get your new fridge into the house and, yes, your kitchen. While browsing for your new fridge on Flipkart, keep an eye out for the dimensions. This will help you narrow down on suitable models.
How many people will use your new fridge?
Measuring the physical size of the refrigerator space is a good start. Now, look at the size of your family and the people who will regularly use it. If you are living alone, the decision becomes easier. If you are planning to expand your family soon, then the refrigerator has to accommodate that fact.
What are your shopping and cooking habits?
One thing to keep in mind before choosing a refrigerator is the frequency of your grocery errands. If you are in the habit of stocking up for longer intervals, then make sure you buy a fridge that has a little extra capacity. If frozen foods are your life and time saver, look for one with a larger storage capacity. Or, if you shop regularly and enjoy eating fresh food, a fridge with smaller capacity might suffice.
Refrigerator buying guide – Choose by Capacity:
Design and style that blends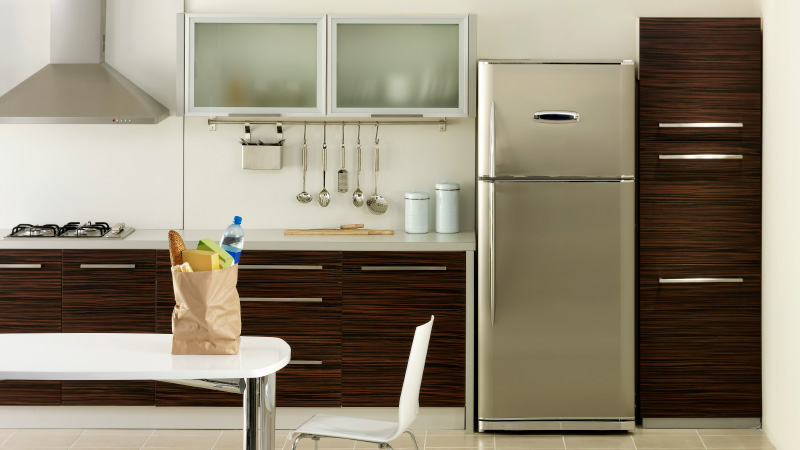 Modern refrigerators come in different shapes and sizes. You can choose anything from a single-door or multi-door, in different colours and patterns. When it comes to the utility aspect of a fridge, there are primarily four options to choose from, and each comes with its own pros and cons.
Top freezer
If price, range, efficiency and value are your biggest concern, this is the model for you.
Bottom freezer
If you're looking for something that is simple to use and easier to access, models with bottom-freezer unit might be perfect for you. Functionality-wise, these aren't very different from top-freezer units, except for the placement of the freezing unit. This means you easily store and reach those everyday necessities.
Side-by-side
Side-by-side units split your fridge right down the middle. The storage is designed to place frozen foods on the left and fresh foods on the right or vice-versa. Side-by-side units also require much less clearance to open the doors, making them ideal for narrow kitchens. Due to the vertical split, you'll probably want to go with the widest model that will fit into your kitchen, and your budget.
Triple door
Triple door refrigerators offer beautiful design and comfort by providing multi-level compartments. The multiple compartments can easily organize your consumables. You can push less used stored food on the lower compartments while the high-frequency or quickly perishable ones can be arranged on higher panels.
French door
This means that you'll have a full-width, double-door fridge with plenty of storage space. With your refrigerator door effectively split into two, it also means that you won't be letting as much cold air out when you're opening just one door to grab the milk.
Refrigerator buying guide – Choose by refrigerator type:
Compare energy efficiency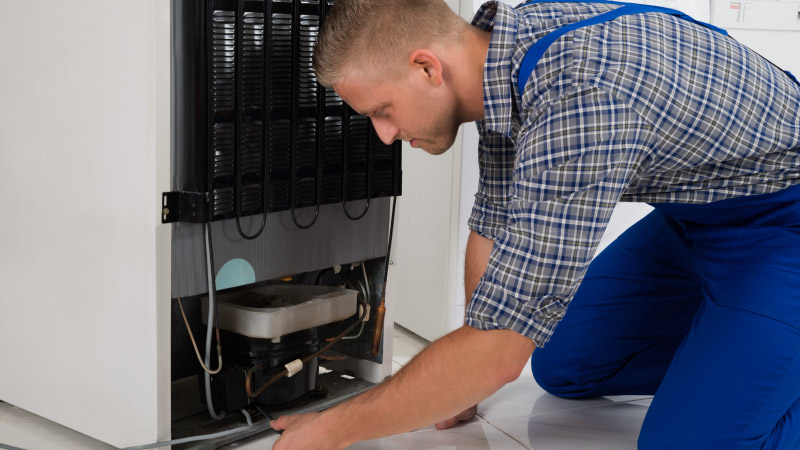 An Energy Star certified refrigerator is tested for efficiency levels in relation to power consumption. So, if you are not very keen on higher digits on your monthly electricity bills, seek out a fridge with higher star rating.
Star rating in refrigerators range from 1 to 5, and this varies according to the motor, size and features of each fridge.
Take a look at the top refrigerators categorized by their energy efficiency.
Refrigerator buying guide – Choose by Star Rating:
Features to focus on in a refrigerator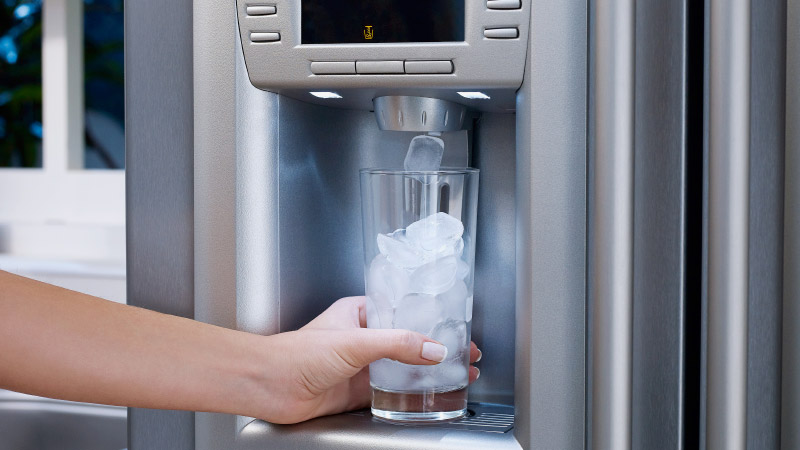 New-age refrigerators come with a variety of features that preserve your stored food better. While looking for a new fridge, watch out for these little things as they can make a big difference.
Frost-free operation

Tempered glass shelves with spill-proof edges

Humidity crispers and moisture controls to maximize food preservation

Dual-Compressor System that forces air directly (and separately) into the refrigerator and freezer compartment to retain the food's natural moisture

Adjustable cooling zones that let you change from refrigerator to freezer and back, depending on your needs

Automatic water, beverage, and ice dispensers.

Fast-cooling compartments like a blast chiller for lukewarm beverages
Finding the right fridge is all about understanding your needs and asking the right questions. We hope our guide has got you started on the right note. Our refrigerator buying guide recommends that you browse through Flipkart's range of refrigerators before freezing on a decision.
Did we miss sharing a tip? Got an insight or observation to share? Leave a comment!
…