With dozens of brands grappling for your attention, the sub INR 10k smartphone category already has a number of enviable devices offering great features. But there is something distinctive about the two new Xiaomi devices — the Redmi 3S and the Redmi 3S Prime — that makes them stand out. For one, these phones are Xiaomi's first 'Made in India' devices. A key ingredient among the new Redmi smartphones are their drool-worthy features and the never-say-die 4100 mAh battery.
This tweet from Hugo Barra will give you a sense of the excitement around this budget Redmi smartphone from Xiaomi:
#Redmi3S Prime's 1st sale set new records for Mi India: 90k+ units sold out on open sale & best ever online open sale for @Flipkart 💪

— Hugo Barra (@hbarra) August 10, 2016
Xiaomi Redmi 3S and Redmi 3S Prime: Faster, Stronger, Better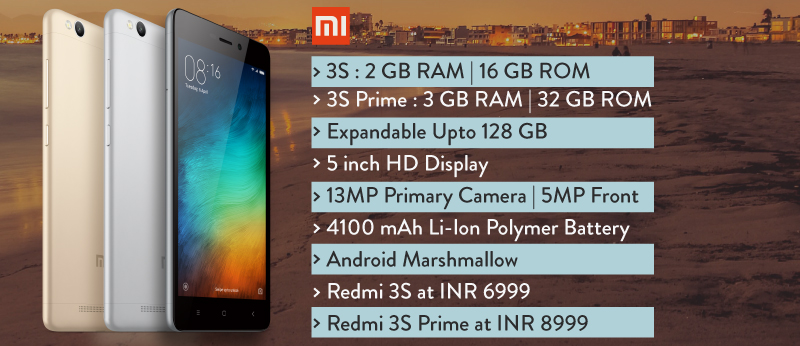 The Redmi 3S and the Redmi 3s Prime unlocks at the slightest touch and have hybrid SIM slot that supports two SIM cards. Have only one SIM? Then add a microSD card for up to 128GB of storage! The phones also have beautiful, easy-to-use MIUI, which is soon up for an upgrade. Inside the Redmi twins are processors that ensure multitasking without glitches. The 3s offers a mammoth 2 GB of RAM and the 3S Prime comes with 3 GB RAM–enough processing power to leave the competition far behind.
The new Xiaomi smartphones will be available during the next open sale on Flipkart at 12 noon on September 28, along with special exchange offers. The Redmi 3S is available for a base price of INR 6999 and the 3S Prime for INR 8999.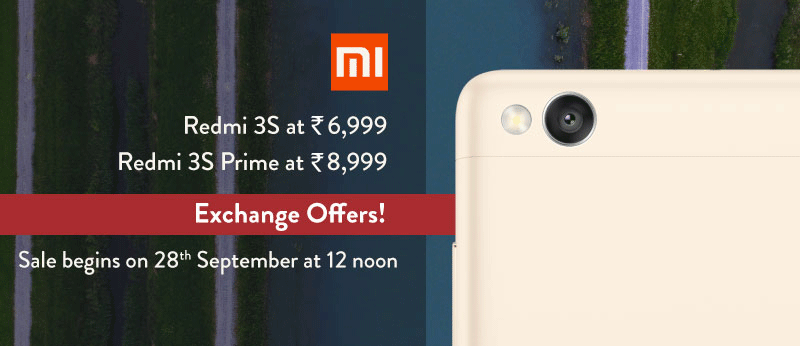 Before you set the alarm and get ready for the sale, here's a detailed look at 6 standout features of the new Redmi smartphones.
---
Swift, stylish and secure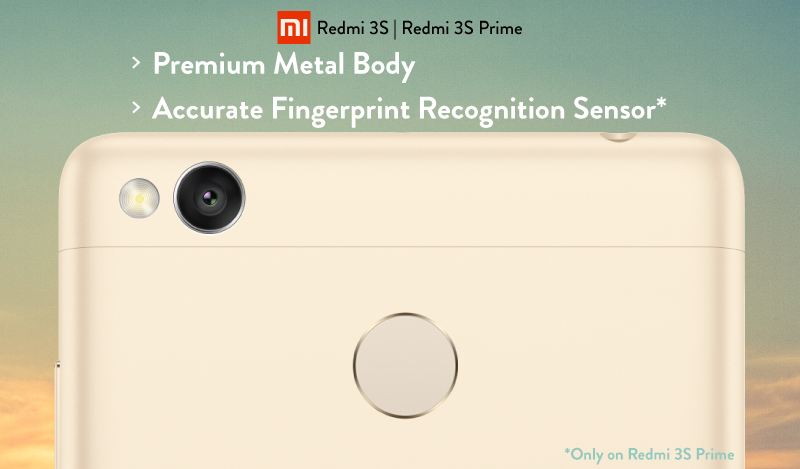 Let's start with the looks. The Redmi 3S and Redmi 3S Prime are dressed in premium metal body that integrates a fast and accurate fingerprint recognition sensor (only on the Redmi 3S Prime). The phones also includes additional security via smart features like app lock, hidden folders and veiled notes. Both the phones boast of a powerful Qualcomm Snapdragon 430 processor and houses a massive battery that holds the capacity to last up to two days without charging. Though heavy on capabilities, these smartphones still manage to pack all these in a case that's 0.9mm thinner than the Redmi 2! So you can connect, explore and take on the world with phones that sit comfortably in the palm of your hand.
---
Lag-free processing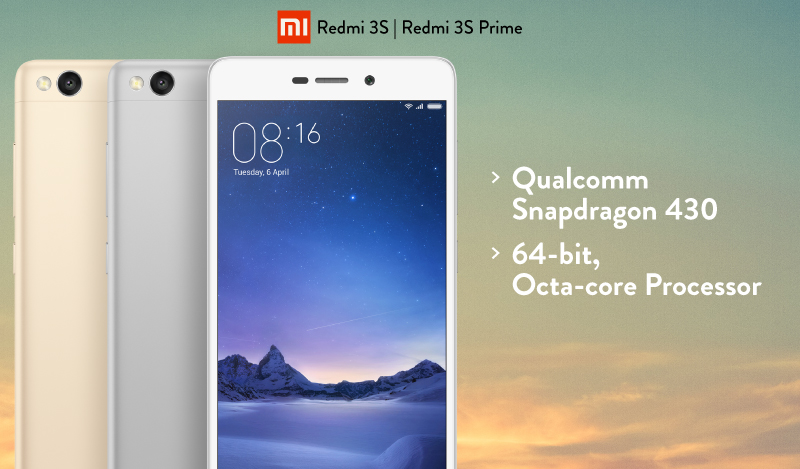 The Redmi 3S and Redmi 3S Prime boasts of a Qualcomm Snapdragon 430 — a 64-bit, octa-core processor packed with system-level optimizations — to help you multi-task without hiccups. The devices use four performance-cores to execute intensive tasks and four power-saving cores for added battery efficiency. The Xiaomi phones also come with 128GB of expandable memory to fulfil all your multimedia storage — pictures, music, films, and more!
---
A monster 4100mAh battery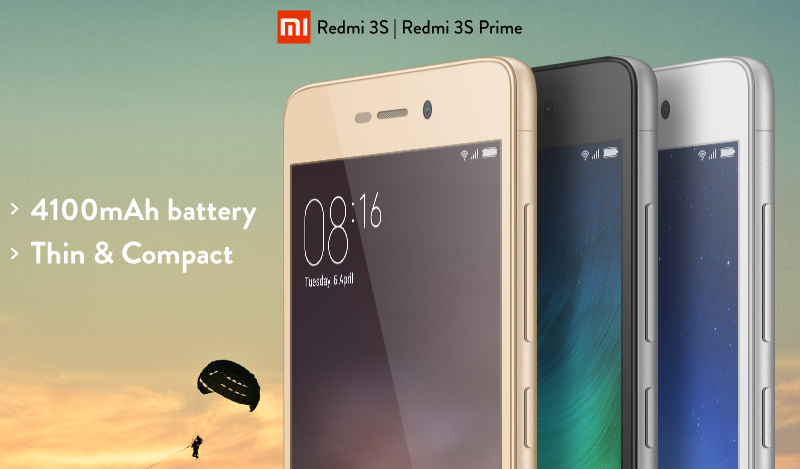 The Redmi 3S and the Redmi 3S Prime are backed by a 4100mAh battery — a significant upgrade as compared to most smartphones in this segment. This means that the 3S and the 3S Prime have double the capacity of the Redmi 2, but feels considerably thinner and compact in hand. The smartphone-maker claims that these 'Made in India' devices can last for up to two days without charging!
This tweet by @geekyranjit illustrates the impressive battery life of the smartphone:
To early to give fully battery results for Redmi 3s but I have to say the battery life is insanely good can easily last for 1.5+ days

— Ranjit (@geekyranjit) August 3, 2016
Here's what Saurabh Singh of India Today said about the phone's battery and weight: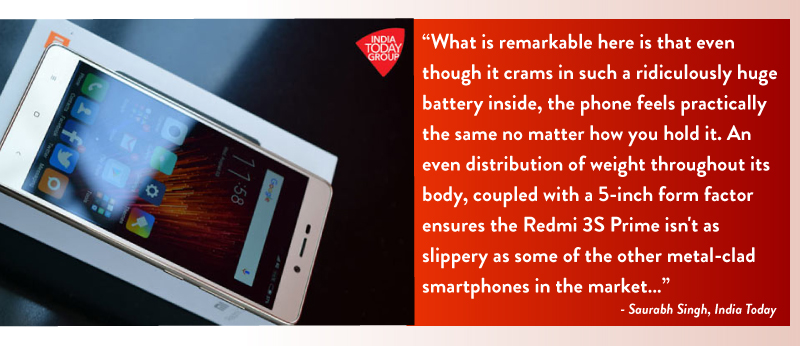 ---
An ultra-fast focus camera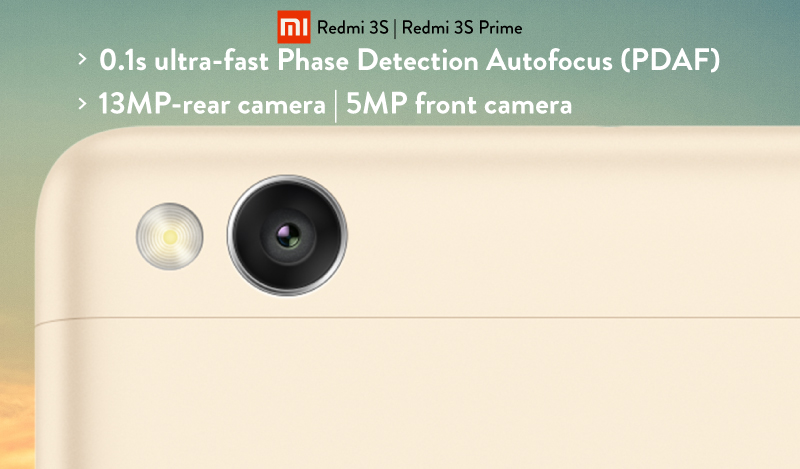 Equipped with a high-quality sensor, the Redmi 3S and Redmi 3S Prime offer a 0.1s ultra-fast Phase Detection Autofocus (PDAF). What does this mean? The feature enables the phone's 13MP-rear camera to consistently produce crisp and beautiful photos, even of moving objects. The devices are also capable of reproducing stunning images with its 5MP front camera. For those in love with selfies, the Beautify feature provides customer features that can subtly slim ones jawline, smoothen the skin and widens eyelids.
Shruti Dhapola from The Indian Express was also impressed with the camera: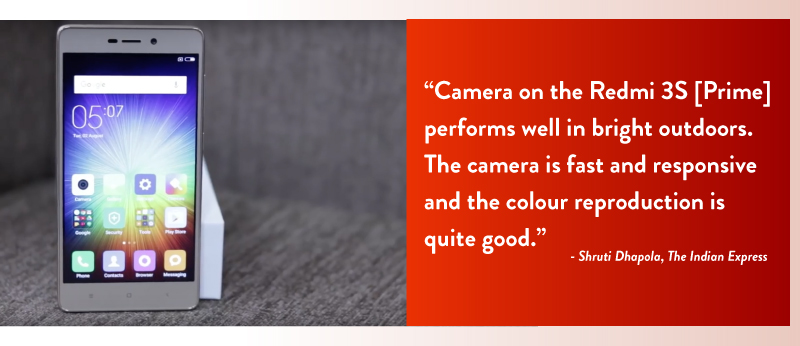 ---
Stunning 5-inch Display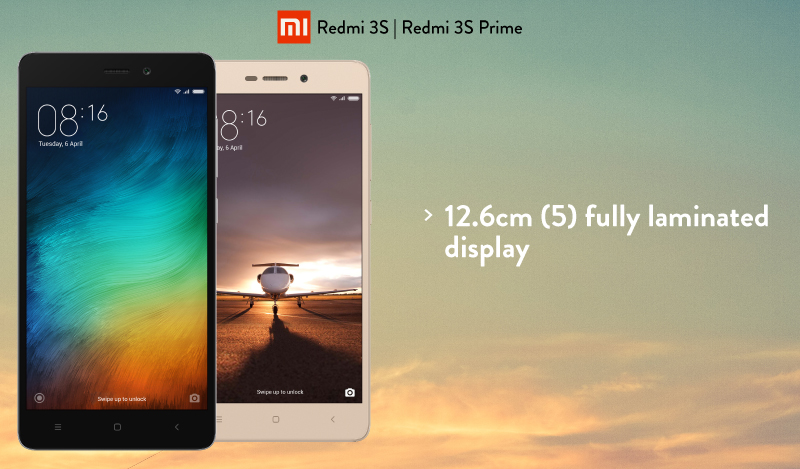 The Redmi 3S and 3S Prime have a 12.6cm (5) fully laminated display packed with pixels for HD resolution. They also have a reading mode, which prevents eye fatigue by reducing blue light from the screen. The devices also let you adjust the color temperature—warm, standard, or cool—so that you are always in total control when it comes to display.
Ketan Pratap of Gadgets 360 (NDTV) writes: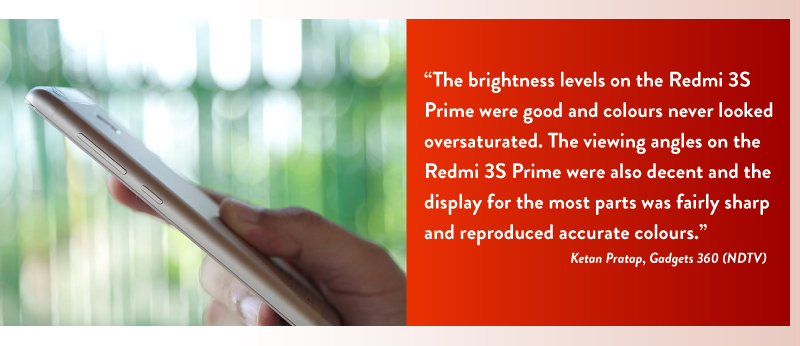 ---
A cool new UI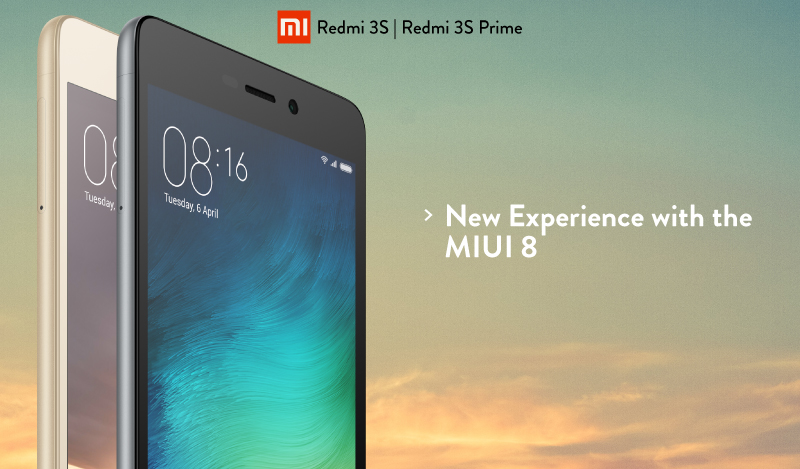 Redmi 3S and the Redmi 3S Prime users will soon have a whole new experience with the MIUI 8. The new interface is upgraded to reproduce richer output, be more user-friendly and enable higher efficiency. Its redesigned gallery will allow users to view more images at a glance, edit pictures within the gallery and gives background music options for videos. Users can sign in to dual accounts for apps, allowing them to create a different passcode and wallpaper for different profiles. Read the phone's complete review by Heena Gupta of TOI here.
---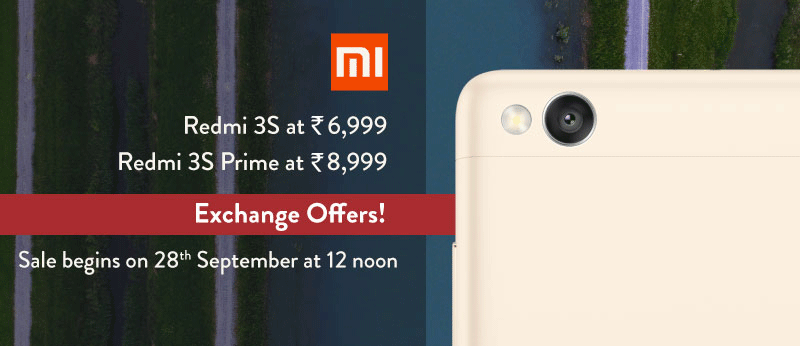 ---
Excited to try the new smartphones from Xiaomi? Don't miss the next edition of the open sale at 12 noon on September 28, on Flipkart!
Click here to check out the full specs and color variants of the Redmi 3S and the Redmi 3S Prime.
---