Chief Technology Officer at Flipkart, Ravi Garikipati, shares his thoughts around the city of Bengaluru, rising traffic challenges and the need for people to come together and break the gridlock.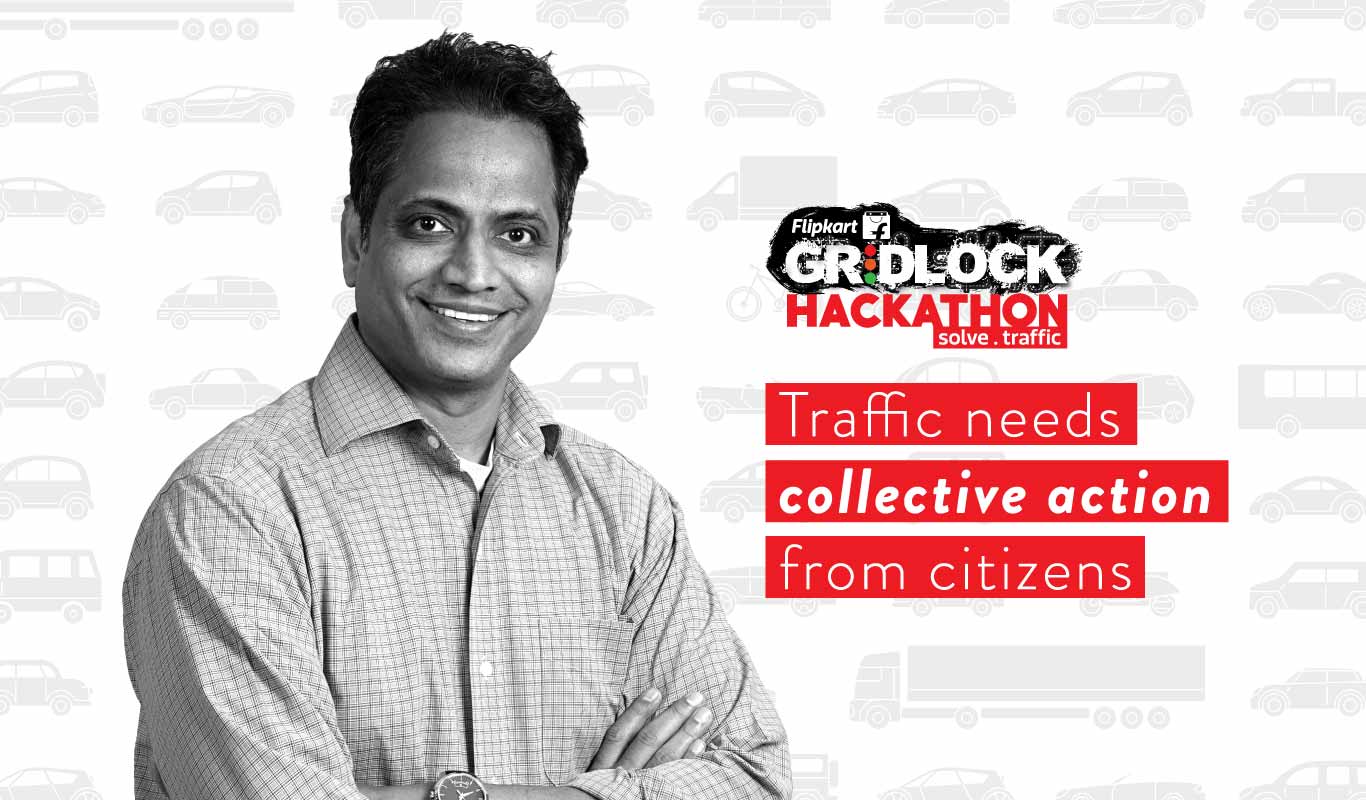 Traffic is a perennial problem in Bengaluru, home to Flipkart as well as some of the best-known Indian companies. Just about two decades ago, things were different. Bengaluru was dubbed the 'green city', and 'pensioner's paradise' with lush green cover, congestion-free roads and year-round pleasant climate. But with the influx of millions, the gridlock traffic in the city has now become its most common descriptor.
As part of its 10th anniversary celebrations, Flipkart wants to give back something to the city we all love. With Gridlock Hackathon, Flipkart aims to bring the city, its citizens and tech community, together to try to find innovative, implementable solutions to the chronic traffic problem in Bengaluru.
Ravi Garikipati, CTO at Flipkart, explains why we must all be a part of the solution.
---
Bengaluru is an Indian city unlike few others. Its green cover, pleasant climate and great tech talent have made the city a magnet for global companies and helped spawn hundreds of new-age startups, which have attracted thousands of job-aspiring Indian youth. Bengaluru has, as a result, lost its 'pensioner's paradise' image and is now India's IT Capital, Startup Capital and India's Silicon Valley .
These tags, while signalling development, have come at a cost. In the decade 2001-2011, the population of urban Bengaluru exploded by 51.91%. That is a staggering pace of growth for any city in the world to deal with, let alone in a developing country like India. Infrastructure is bound to come undone at the hinges. Here, it has manifested as a perennial problem: gridlock traffic.
Bengaluru's choking traffic is not entirely the responsibility of the government or the traffic police, although that seems to be the entrenched view. As inhabitants, it is as much our responsibility since we have contributed to the problem with our cars and bikes in the first place. Any ideas for long-term solutions or short-term fixes must, therefore, also come from us and can only be successful if we are eager and willing stakeholders. In recent years, as the traffic situation spun out of control, concerned citizens have worked with the traffic police on area-specific solutions. Whitefield Rising is one such community initiative through which residents of the IT hub made proposals to ease a few traffic bottlenecks, which were then implemented by the authorities. The result was a relatively smoother drive in and around the suburb.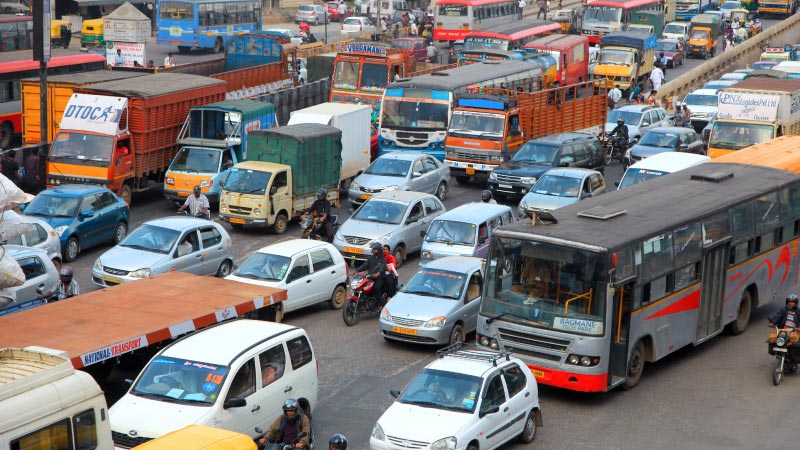 Internationally, too, citizens coming together on civic issues is a well-developed idea. In Toronto, a hackathon saw citizens give ideas for congestion-mapping and traffic volume forecasting, which helped people plan and execute commutes. In Kuala Lumpur, citizens worked with authorities to plan the timing for placing roadblocks for maintenance, and optimize route changes to divert traffic from bottlenecks during peak hours.
Being India's IT capital, Bengaluru certainly does not lack the intellectual capacity to come up with solutions. If we are lacking, it is in collective action. So far, the city's acclaimed tech community has largely kept itself at an arm's distance, finding it convenient instead to blame the government, the municipality and the police. It is time we changed that.
As a technology company born in Bengaluru, Flipkart wants to do its bit and bring people together for the cause of traffic. Hence, we have launched 'Gridlock Hackathon', a unique event in which we are inviting citizens to come up with innovative, implementable solutions for the city's overall traffic issues or snarls in specific areas. It is time to break the shackles of indifference and become a part of the solution.
---
Ravi Garikipati is the Chief Technology Officer at Flipkart. Details of the 'Gridlock Hackathon' contest can be found here.