As one of India's pre-eminent contemporary historians, Ramachandra Guha has produced a body of work that explores historical subjects that lie at the fulcrum of our subcontinent's shared heritage. Be it exploring the enduring legacy of Mahatma Gandhi, the often overlooked Chinese-Indian conflict, the continuing fissures in Indian democracy, or cricket's leading role in India's colonial and postcolonial history, Guha has done it all in his illustrious career.
Translated in over 20 languages, his books and essays cover themes like the global history of environmentalism and the social history of sport. Ramachandra Guha has enlightened the minds of people while teaching at the universities of Yale and Stanford as well as the London School of Economics. This treasured historian has a slew of awards to his name, some of which include the Ramnath Goenka Prize for excellence in journalism, the Sahitya Akademi Awards, the R K Narayan Prize and India's third highest civilian honor — the Padma Bhushan.
Guha turned 58 on April 29. To celebrate both his birthday and his career, Flipkart Stories takes a look at his extensive bibliography and recommends 7 books to discover this contemporary chronicler of history.

The very first book written by Ramachandra Guha, The Unquiet Woods traces the social and ecological roots of India's Chipko movement in the 1970s. Chipko, the organized resistance to the destruction of forests that gained prominence in the 1970s, has become a model for halting environmental degradation in agrarian societies. Guha's path-breaking study of the peasant movement against commercial forestry is an uncommon story told in an uncommonly eloquent manner. This book tells you all about commercial forestry and how it goes against the needs of those who have inhabited the forests for generations.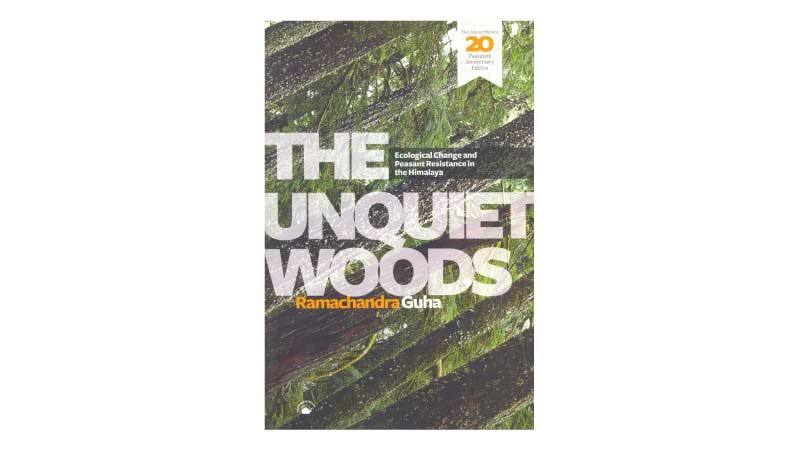 Did you know that Verrier Elwin was the most influential ethnographer of India's tribal communities? He gave them a powerful public voice in both colonial and postcolonial India. And this drew a lasting impact on the administrative policies related to their welfare. The first British person to get Indian citizenship, Elwin was awarded the Padma Bhushan for his lifelong work and contribution to the well being of tribal people in 1961. This book by Ramachandra Guha is an astonishingly detailed account of Elwin's life and work in India from 1927 until his death in 1964.
If anthropology interests you, then you will certainly enjoy reading the interviews with the surviving members of Elwin's family, friends, colleagues and acquaintances in this illuminating book.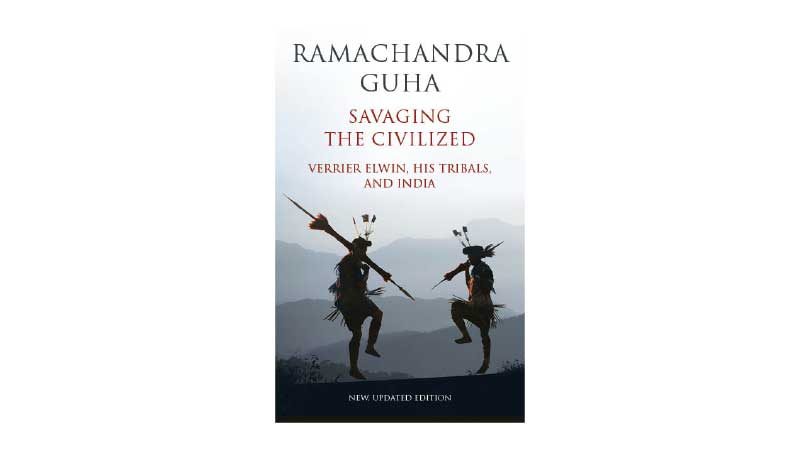 This book by Ramachandra Guha is not just a social history of Indian cricket. Rather, it offers a larger perspective of India's complex, consuming and sometimes troubled love affair with its favorite sport. In the preface, Guha suggests that the sport expressed 'in concentrated form,' the value of our society. Within its pages, Guha removes C K Nayudu from his pedestal as India's first great cricketer and pins the badge on the little-known Dalit cricketer, and the hero of this book, Palwankar Baloo. You will learn how, despite playing very successfully for the Hindus in Quadrangular, Baloo was served his lunch on a separate table and his tea in disposable matkas while his teammates would sip from porcelain cups. This book has a wealth of anecdotes, with sudden digressions and witty asides.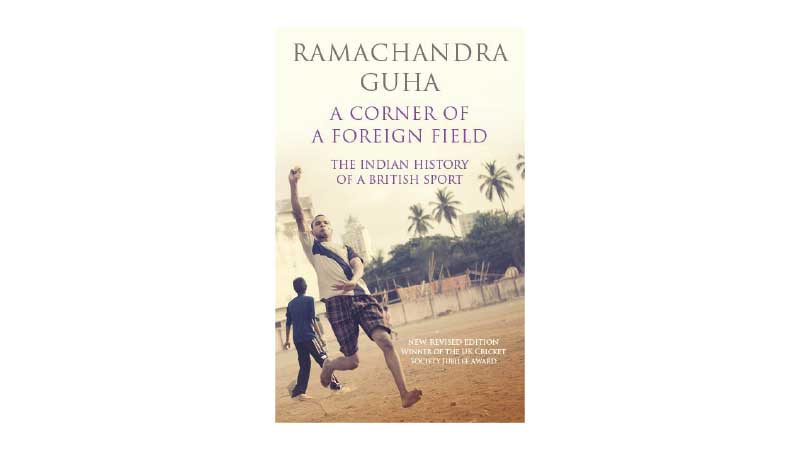 Want to know more? Watch this video of cricketer Palwankar Baloo:
In this book, Ramachandra Guha presents a collection of essays, some of which were published previously and have been extensively revised and rewritten. Guha's well-wrought argument explores the three challenges of Indian democracy: Hindu fundamentalism, Communist dictatorship and ethnic separatism. An overview of the major threats to the Indian Republic apart, Guha talks about the dangers of Hindutva, the Left, and the dynasty-obsessed Congress party. You will also enjoy Guha's sensitive portraits of a magazine editor, a publishing house, a bookshop owner and a famous historical archive.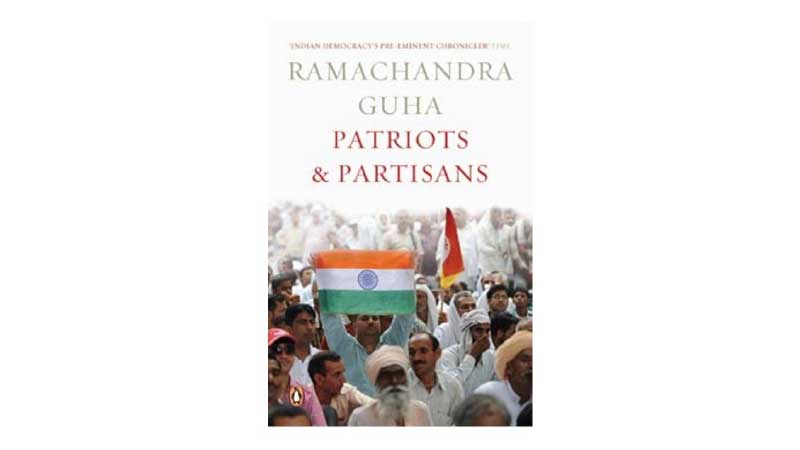 Watch this video where Guha talks to Tehelka TV about Patriots and Partisans:
Read a historical account of India, the world's largest democracy, in this book. The brutal conflicts that rocked our country and the extraordinary factors that held it together is what Guha presents in an extensively researched form. Read about Jawaharlal Nehru's leadership in the writing of India's Constitution amidst disagreements over issues including the language the document should appear in, the continual challenge of Kashmir's occupancy and the border dispute with China, which led to a war that India lost.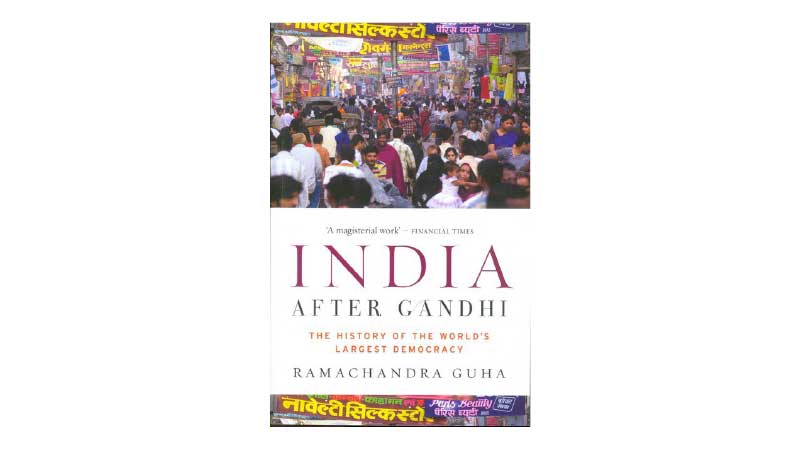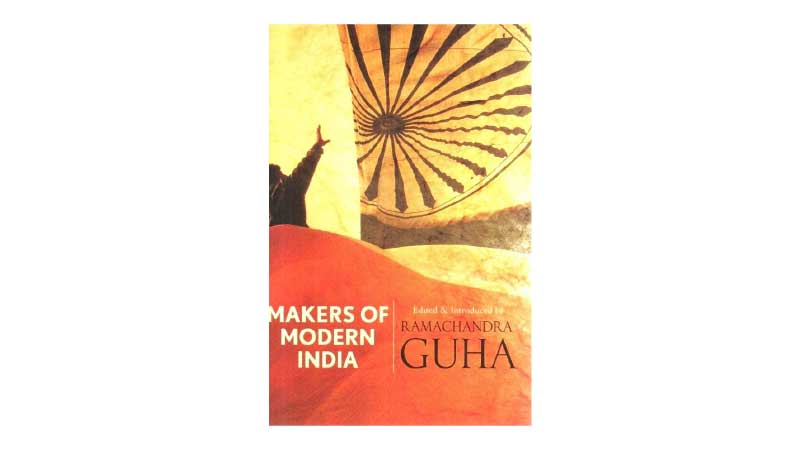 If you are interested in the ways in which leading political minds of India grappled with the problems of the modern world, then this book by Ramachandra Guha is for you. Here, Guha has compiled an anthology of speeches and writings of 19 of India's influential leaders and thinkers. Within its pages, you will find short biographical sketches of personalities including Jyotiba Phule, Sir Syed Ahmad Khan and Bal Gangadhar Tilak. Their speeches and writings, addressing every crucial theme of modern Indian history (colonialism, nationalism, economic development, etc.) will give you an understanding of the diversity of Indian political debate.
Watch this video where Guha talks to NDTV about Makers of Modern India:
Intensely researched and carefully structured just like Ramachandra Guha's other books, this book covers the life of Mahatma Gandhi from 1869 to 1914. Combine this with Guha's deep understanding of South Asian history and politics, and you get a book that unravels the life of Gandhi. The book is a compilation of Gandhi's encounter with different individuals and how he dealt with Africa's oppressive regime and racist society. Enjoy the well-known contours of Gandhi's life — be it his childhood in Gujarat, his years as a student in London, or his two decades spent as a lawyer and community organizer in imperial South Africa. Guha also takes scholarly pride in uncovering previously untapped documents such as the private papers of Gandhi's contemporaries and co-workers, the writings of Gandhi's children, and even the secret files kept by the British Empire functionaries.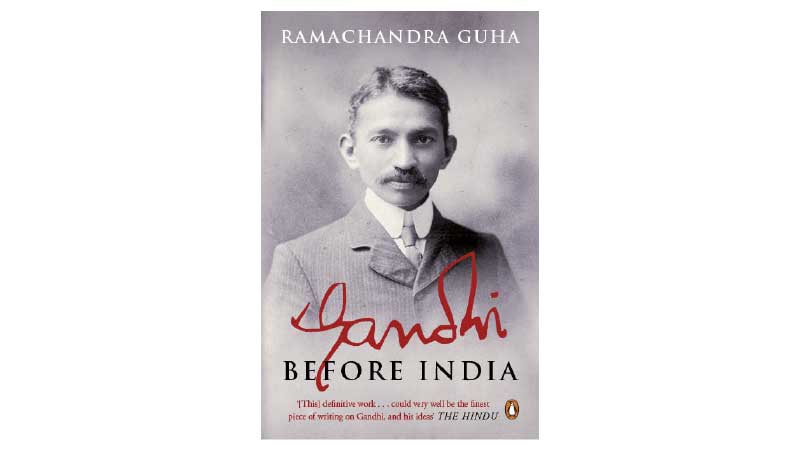 Watch this video where Guha and President of the Centre for Policy Research, New Delhi, Pratap Bhanu Mehta indulge in a discussion of Gandhi Before India:
Check out the entire range of Ramachandra Guha's books on Flipkart.