After Bhangra and Butter Chicken, Punjab loves shopping on the Flipkart mobile app. Insight from #FlipkartConnect. Balle balle!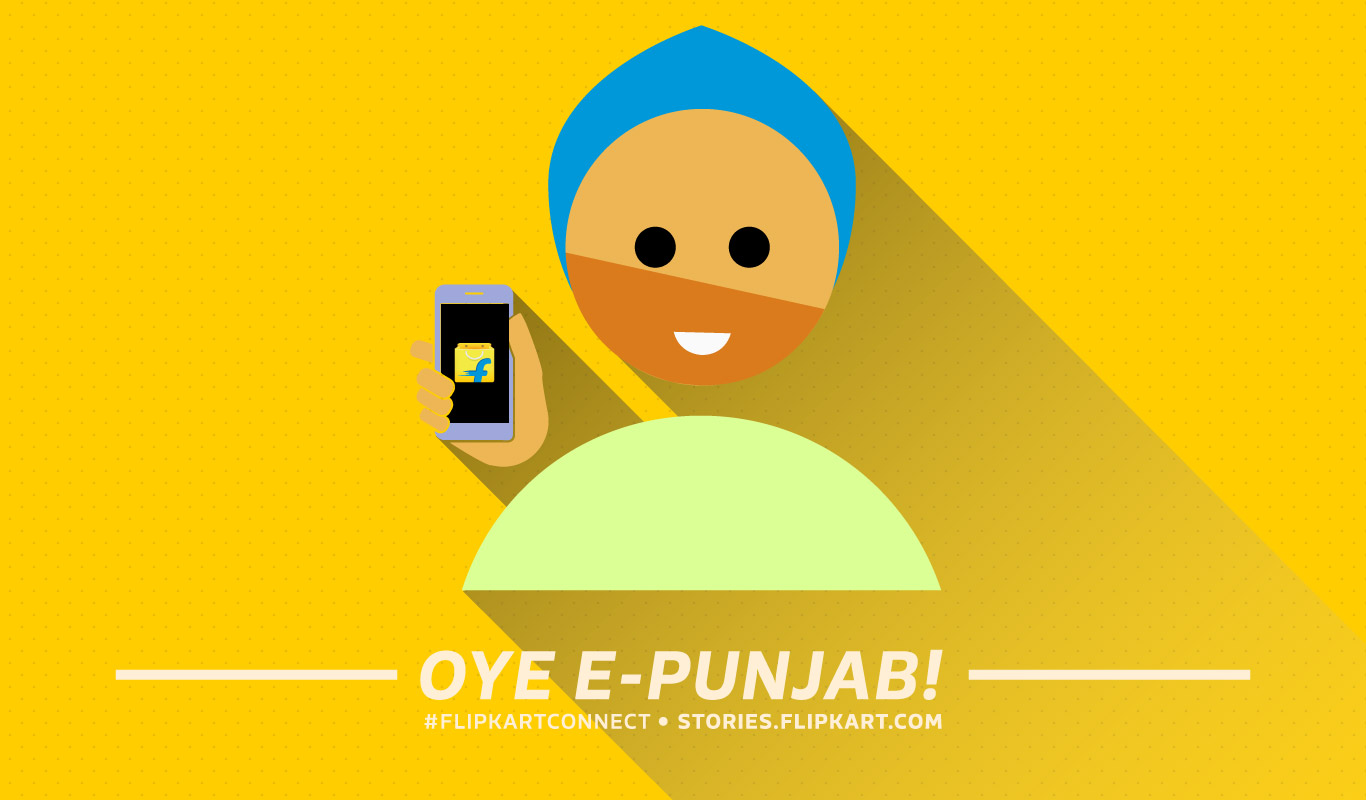 Everyone loves shopping, but how do you know who loves shopping more?
FlipkartConnect is Flipkart's national campaign to identify and quantify trends in online shopping. Launched in Punjab, one of Flipkart's fastest growing consumer markets, it is focused on revealing the online shopping habits of the Indian consumer. From cities that shop the most to what people shop for the most in a state, the campaign will reveal a rich array of interesting facts, trends and insights.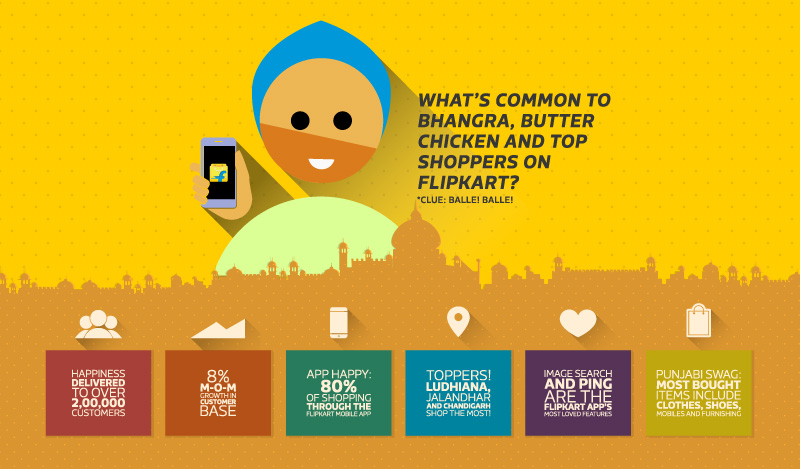 For example, cell phones and cell phone accessories are among the most commonly purchased items on Flipkart in Punjab. The highest number of accessories are ordered from Chandigarh even though Ludhiana tops overall sales in the state. Punjab has also seen rapid growth in Flipkart mobile app users, indicating how comfortable people are getting with the technology.
All the more reason for you to download the Flipkart mobile app if you haven't already done so.
[yop_poll id="9″]