Fearless, fact-checked and devoid of "masala", Aseem Chhabra, a Bollywood buff and film writer based in the United States, subverts the age-old Bollywood gossip story with a continental touch. Known for "Shashi Kapoor: The Householder, The Star", his biography of one of the pioneering patriarchs of Indian cinema, he has now turned his observant eye on one of Bollywood's brightest stars: Priyanka Chopra.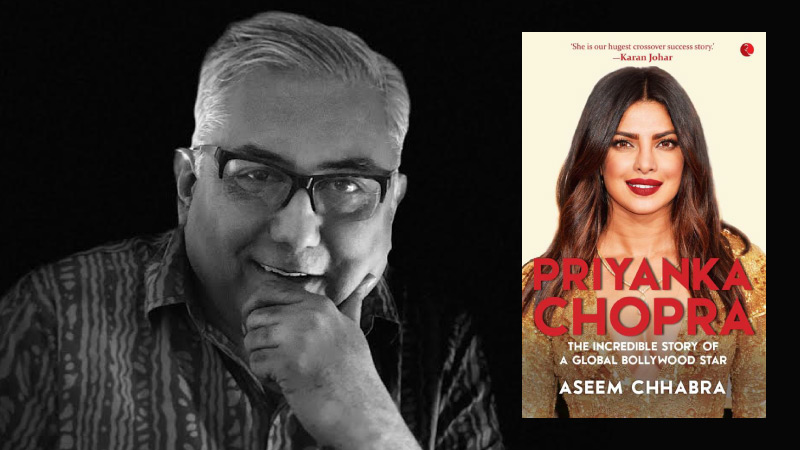 Priyanka Chopra's story is, in many ways, unique. Born into a middle-class family to parents who worked for the Indian Army, she always harbored dreams of starring in films. This is a common enough dream. But what sets her apart is the sheer force of her will. It is this ambition that helped her get past the early setbacks in her career. Today, having survived a blizzard of bad press and all the other hurdles that come with fame in India, Priyanka Chopra is a bona fide star with a global audience, a "citizen of the world", in her own words.
Aseem Chhabra's Priyanka Chopra – The Incredible Story of A Global Bollywood Star takes an in-depth look at the psyche of a born winner. A Bollywood buff based in the United States for several decades, Chhabra brings an outsider's perspective to the life of the superstar, which is why readers will find that like Chopra's life, the book is also unique.
As was the case with his previous book Shashi Kapoor: The Householder, The Star, Priyanka Chopra's story is presented without the bells and whistles and tabloid inflections you would expect from a book covering Indian show business. Here, he speaks to Vivek Tejuja about his motivations behind writing this book, his distaste for "tabloid journalism", the things he finds remarkable about Priyanka Chopra, and more.
Excerpts:
---
Why did you decide to write a book about Priyanka Chopra? I know you must have been asked this dime a dozen now, however, just curious to know.
I think Priyanka Chopra's journey is remarkable – from a 17-year-old who came from Bareilly to Mumbai to participate in the Miss India contest, to winning the Miss World crown, her transition to Bollywood films, her evolution into one of India's finest actresses, and then her move to the US, first through pop music and then playing the lead role on an American TV show. No other Indian actor has had such a fascinating professional life. That is why my book is called Priyanka Chopra: The Incredible Story of a Global Bollywood Star.
I have lived in the US for over three decades and her crossover to the West was a subject that really interested me. I had written about it a lot and even interviewed Priyanka and her manager Anjula Acharia in the past. So I had a lot of material ready for this book, even before I had signed a contract to write it.
When writing a biography about a film star, how easy or difficult it is for you as a chronicler to not stray into the private life? Or, is one tempted to do that but has to show restraint?
I am not a tabloid sort of a journalist. I don't make up gossip. I don't write gossip. That is not my training and I have built a career writing serious stuff about films, filmmakers and actors. I do cover Priyanka's private life in the book — about her childhood, her parents and her schooling, especially in the US. There are a few times where I touch upon reports about her relationships — but only if there were documentations, in terms of news reports or conversations on TV shows such as Koffee With Karan. But at no time do I make up stories or gossip, and none of this is the focus of the book. We often have a tendency to try and bring down famous people. But my intention in writing the book was not to malign Priyanka. I wanted to celebrate her life and career.
Why has the book ended on a cliffhanger moment? Do you plan to write a sequel, so to say, post-Quantico?
The hardest part of writing the book was trying to figure out how to end it. Priyanka has a very active, busy professional and social life. I have a Google alert about Priyanka. Every day there is some news about her. So the challenge here was how to end the book and I knew all the while that I would miss out of some crucial stories about her life. But I think after Quantico was canceled, one chapter about her life ended. I write in the end about her going back to India to act in the Salman Khan film. Of course, now she is not acting in that film. I also missed out on the Nick Jonas story.
I don't know if I plan to write a sequel. But I wouldn't rule that out.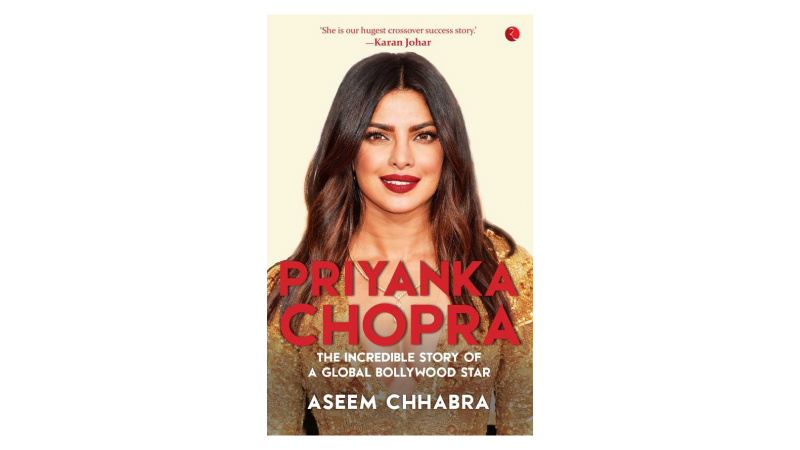 How is it writing about a celebrity to whom you have limited or little or no access? Does it then become just a book of facts as published in newspapers and magazines? Of course, your research extends beyond it. But does it limit you at all?
There is a sense of limitation (although I was able to use the interviews I had conducted with Priyanka in the past). But there is also a sense of freedom, which comes with a sense of responsibility. I wanted to be fair, truthful, and yet I wanted to celebrate Priyanka.
Do you feel writing this biography has brought you closer to Priyanka Chopra? Given that you weren't her fan (as you admit in the book early on) initially, which wasn't the case with Shashi Kapoor.
Oh, I certainly admire her a lot more. But I have been a fan for a while. I love her recent Bollywood films including Dil Dhadakne Do, Bajirao Mastani, Kaminey and Barfi.
What are the three things that you find remarkable about Priyanka which you perhaps haven't mentioned in your book?
I don't think I can answer that since I have tried to cover every aspect of her life. But I love how she is such a foodie and loves junk food. I think she has a terrific sense of humor. I loved watching all her talk show appearances in the US. And I really believe that behind the facade of the movie star there is a genuine person with strong middle-class ethics and values.
If Shashi Kapoor was a reluctant actor, what kind of actor do you think Priyanka is? What does she bring to the table? Has she grown as an actor according to you and in what ways?
Unlike Shashi Kapoor, Priyanka clearly wanted to be a star and act in movies, even though she had no training before she started her acting career. Her early films were not very good and she has spoken about how she did not know much about "act" in the "actor." But she strived to improve her acting skills and worked with some remarkable directors (Vishal Bhardwaj, Zoya Akhtar, Madhur Bhandarkar, Anurag Basu, among others) who brought out the best in her.
---
Cover photograph: Courtesy Aseem Chhabra