The Thar, one of the world's great sandy deserts, lends a hypnotic mien to the languid starkness of Pokhran, tucked away in a remote nook of the Jaisalmer district of Rajasthan. Historically significant for both scientific and political reasons, the town's ever-shifting sands have experienced more than their fair share of action over the years. Two nuclear tests — in 1974 and 1998 respectively — thrust this nondescript little desert town into international headlines. However, only a few travellers to Pokhran dig deep enough to uncover its rich history, dating back to the 14th century. And even fewer recognize the hardiness and resolve of its residents, who have discovered both pleasure and convenience in shopping online on Flipkart.
Forty-three years ago, in May of 1974, India embarked on a mission to join the world's elite nuclear club. Twenty-four years later, in May of 1998, the country declared itself a nuclear power. Amid political turmoil and incessant national security fears, a stellar group of five Indian scientists rallied under the command of Rajagopala Chidambaram. Their mission? To conduct nuclear tests aimed at building nuclear self-sufficiency. Their location? Pokhran, this quiet little town enclosed by the sands of the Thar, and once the seat of the Champawats, a sub-clan of Rathores of the state of Marwar-Jodhpur.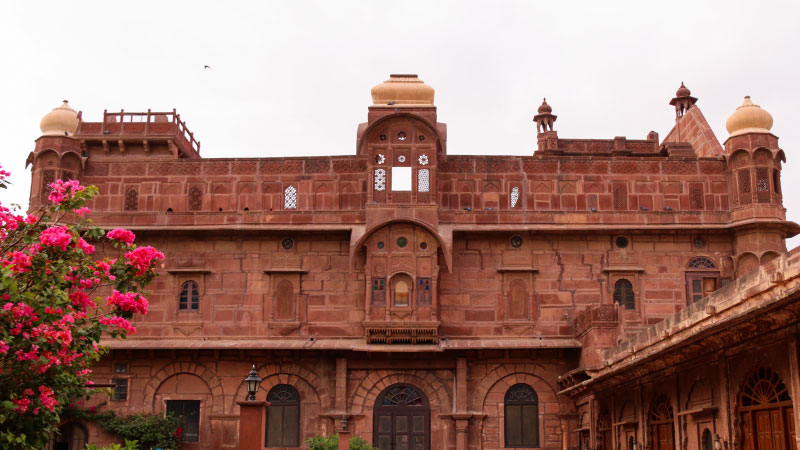 Pokhran — 'place of the five mirages' — was perhaps thus named for the salty dunes that surround it. In times of yore, travellers in caravans passing through were misled by the illusion of water. Modern-day Pokhran is perhaps as stark as it was then, but with a population of about 30,000 people living in the suburbs that surround this small town. Quiet after dusk, in Pokhran heat has a smell of its own, and the only noticeable activity is near the national highway — NH 125 — that connects Jaisalmer with Jodhpur.
The most famous tourist attraction here is Balagarh, the Fort of Pokhran. Built with rare yellow sandstone by the Rathore clan, its foundations were laid in the 14th century. Across the fort, traditional jharokas, parapets and turrets of Mughal architecture combine seamlessly with intricately carved walls of yellow and red sandstone.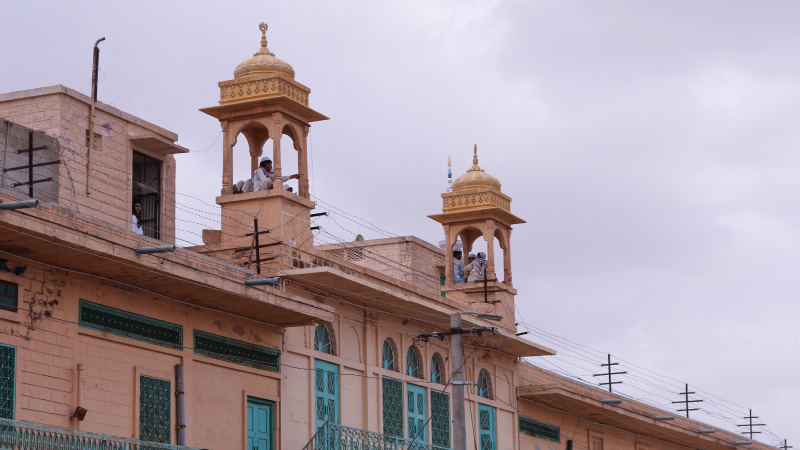 Apart from the fort, Pokhran also boasts a Durga temple, a Gurudwara, a Jain temple, the shrine of Ramdeoji, a museum, and even a library. Most importantly however, Pokhran is defined by its people, whose dreams and hopes all of India can identify with.
Bridging the gap between trends and tradition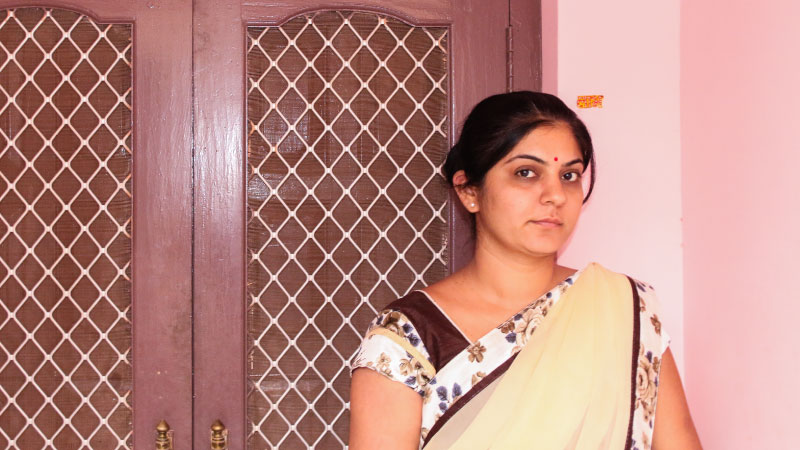 Three kilometers from the NH 125, in one of the suburbs that surround Pokhran, lives Sanjeevani Bissa. An educated homemaker, she takes her time to open up and talk about her online shopping journey. Between running errands for her family and arranging tea and snacks, she explains that her first purchase on Flipkart was a sari that she ordered two years ago. "I like to browse the entire range of products before deciding what I want to buy," says Sanjeevani. "Products hi nahi, payment mein bhi variety mil jati hai Flipkart par." [And the variety does not end with the products. There are lots of options for payment during check-out too].
Hailing from a politically active family, she was the first one to order a product online. "I used to hear people say it is a fast and convenient method of shopping, and decided to give it a go," she explains, adding that although she has to travel 2 km from her home to take delivery of her order at a pickup store, it's still worth it. "I'm glad I don't have to travel too far," she says.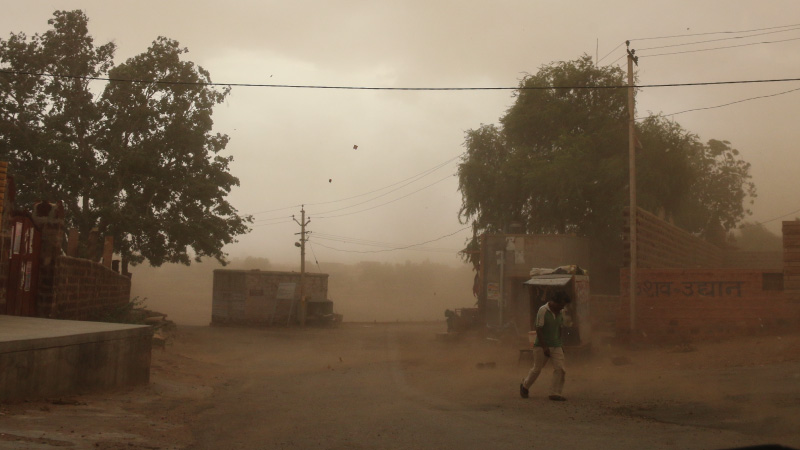 Customers like Sanjeevani make use of Flipkart's pickup stores, which are designed for just this reason — to solve for delivery locations where geography and remoteness conspire to present a barrier to logistics. And Pokhran checks both boxes. Although Flipkart partners with third-party logistics providers to meet delivery requirements in the region, even they face challenges in serving far-flung suburbs and remote PIN codes and this is an evolving area for e-commerce penetration in the country.
Regardless, Sanjeevani still thinks Flipkart has opened new doors for people like her — people who love choice. Rather than travel hours before finding a decent shop, they can always turn to the Flipkart mobile shopping app.
"No one else in my family shops online, but I'm slowly bringing them around," she laughs. "Since the cash-on-delivery option is unavailable for certain products, people may seem a little hesitant to place orders initially. Now that I completely trust the service, however, I feel confident about referring it to others." Sanjeevani makes a valid point, since Flipkart has limited CoD shipments to certain PIN codes in order to mitigate risks beyond the purview of supply chain and logistics operations.
A 'power'ful connection in Pokhran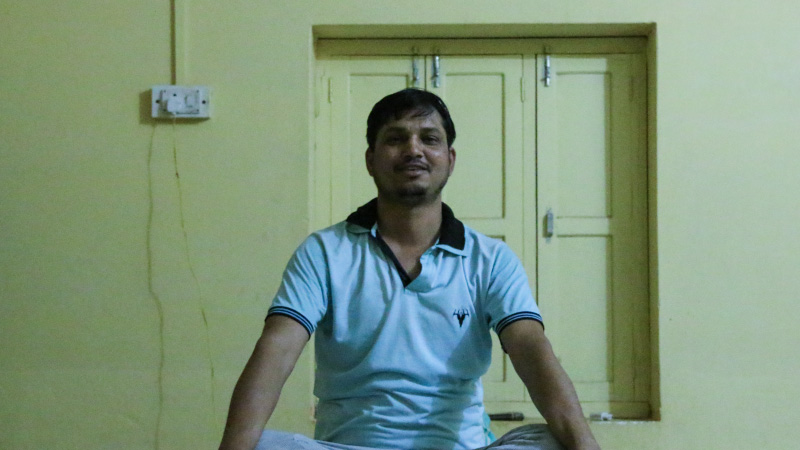 Subhash Sengar, an operations engineer from Ludhiana, shares Sanjeevani's faith in Flipkart. He relocated to Pokhran to work at Reliance Power's 40 MW solar PV project and recently purchased a 43-inch LG Smart TV through Flipkart. "My first purchases were saris for my wife and frocks for my daughter," he says. "This was around three years ago. I've never had a single problem with delivery since then."
Cautious by nature, Subhash only used the cash-on-delivery option in the beginning. Slowly, however, he is beginning to appreciate the ease and convenience of shopping with his credit card. When asked whether he prefers the Flipkart mobile app, the desktop version, or Flipkart Lite, he quips, "I'm an Indian, so I prefer shopping in the easiest possible manner, which for me is the mobile app."
Although Subhash's recently purchased television reached his family back in Ludhiana on time and in mint condition, he has yet to receive a demo. "My family taunts me sometimes, asking if today will finally be the day someone shows up for the demonstration," he laughs, adding, "I know these things happen occasionally. My family and I believe in Flipkart's service, so we decided to take it in stride." Since the solar power plant was set up, improving the infrastructure in the process, Subhash thinks that the service in Pokhran has also improved noticeably.
Successfully commissioned in March of 2012, the power plant has attracted many young workers in and around Pokhran. One such entrant was Sudhanshu Dave, a strapping 27-year-old from Gujarat. Working as an assistant manager, his first tryst with Flipkart was made possible by his sister, who gifted him a Samsung laptop.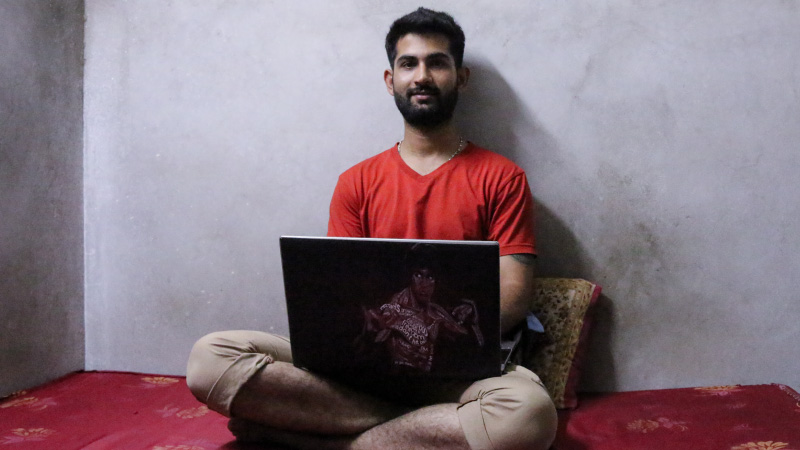 "This was way back in 2011," he reminisces. From that point onwards, he has been an avid online shopper. Mostly focusing on clothes and apparel, he has just one issue. "Flipkart is both reliable and reasonably priced. The one thing I do wish for is a better user experience. I sometimes find it difficult to search for the right product." To improve experience for customers like Sudhanshu, Flipkart has already set up F7 Labs, its research arm based in Silicon Valley, which is developing machine learning and artificial intelligence tools to improve the buying experience on the Flipkart mobile app and desktop site.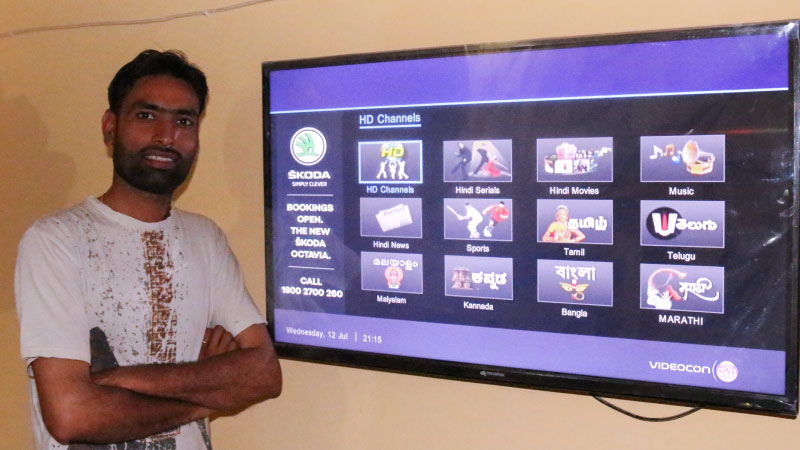 Like Sudhanshu, Vikas Shukla also came to Pokhran for a job at Reliance Power. Originally from Burhanpur in Madhya Pradesh, he is a maintenance engineer with more than six years of experience shopping online. "The first thing I bought online was a handbag for my wife. When I realized how easy it was to do, I began using Flipkart regularly. Just last year, I bought a 43-inch Micromax TV. I have never had any cause for concern while shopping on the Flipkart app," says Vikas.
The spice merchant on a mission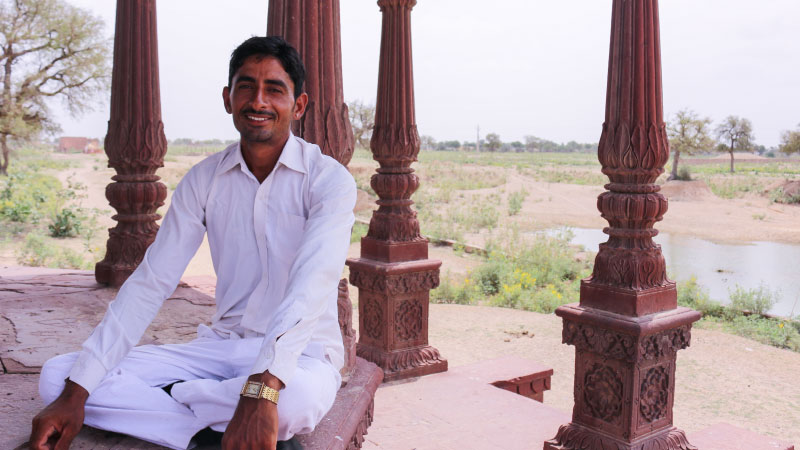 Approximately 25 km from Pokhran, Kailash Ram Bishnoi has made a habit of addressing the online shopping concerns of his fellow villagers. "Dhadhu mein sabse pehle maine online order kiya tha" [I was the first person in my village to order online], he states proudly. In Dhadhu, Kailash Ram's village, people are highly skeptical of online shopping. From half-baked theories to complete fabrications, the villagers have begun to believe every accusation against online shopping. Everyone is afraid that if they ordered online, their product would never show up.
Against this bleak scenario, Kailash Ram decided to speak in favor of something he trusted.
"Log samajhte hain ki order kari hui cheez aayegi hi nahi ya aayi toh galat niklegi."
[Everyone feels that the products they order will either not be delivered at all, or will be fake or defective if they are]. Since I bought a mobile myself, I am in a position to deny these rumors with some authority."
"Galat baatein sun kar ye logon ka vishwaas uth gaya hai. [Listening to rumors, they've lost their faith]," he adds. "Aur achche deals aur discounts bhi miss kar rahe hain. [And they're missing out on good deals and discounts]."
A farmer and local spice merchant by profession, he thinks that the online shopping experience is much easier on Flipkart. Kailash Ram's only concern is the delay in delivery, which has proved to be challenging for eKart's wishmasters, given the busy national highway, navigating village roads blocked by farm animals and agricultural vehicles, and driving through huge tracts of farmland. He wishes there was some way to ensure that the product arrived on time, since a delay in delivery would make his fellow villagers even more doubtful of online shopping. Still, his excitement in checking off his wishlist on his next shopping spree is evident. "I'm already looking forward to shopping on Flipkart for Diwali, and during the Big Billion Days sale! I just hope I get my order on time!" he says with excitement.
The Pokhran boy who loves electronics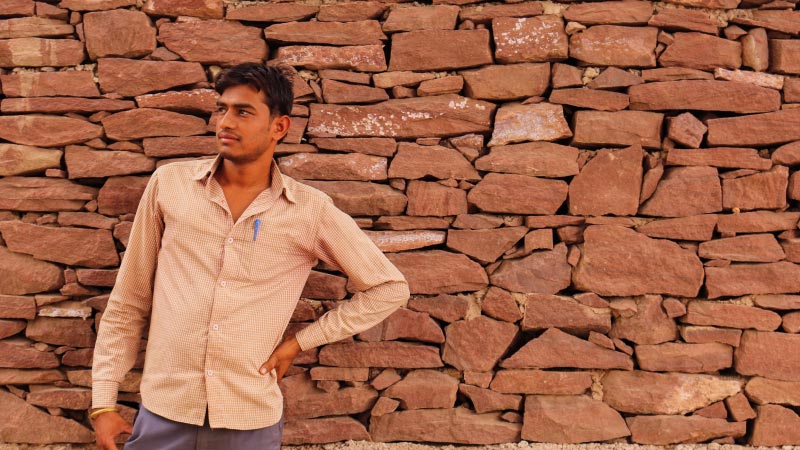 The Big Billion Days sale offers huge discounts across every conceivable category of shopping — especially on electronic products like mobiles and accessories. For Ram Singh Meena, this is the best time to pick out his favorite piece of tech. A carefree youth with a laidback attitude towards life but a surprising wealth of knowledge about smartphones, he lives in Gomat, a minuscule village 5 km from Pokhran that consists of barely 750 households. Ram is an operations executive working for Indian Railways out of the Ashapura Gomat Railway Station, but he would much rather dabble in electronics.
Although his group of friends introduced him to online shopping just three months ago, he is already an expert. "Pehle try karke dekhta tha alag alag sites. Aajkal seedhe Flipkart kholta hu [In the beginning, I used to try different websites. Now, I purchase directly from Flipkart]," he says. "Flipkart achchi keemat mein achche product deta hai [Flipkart offers nice products at affordable prices]."
For youngsters like Ram, who live in remote locations of India but admire the marvels of modern technology, Flipkart has become a trusted source of information on the latest products. Most recently, he bought a Redmi phone and a pair of Bluetooth speakers. "Product ke baare mein pata bhi chal jata hai aur kharidna bhi aasan hai Flipkart pe [Both understanding the product and purchasing it can be done easily on Flipkart].
Pokhran – hand-in-hand with Digital India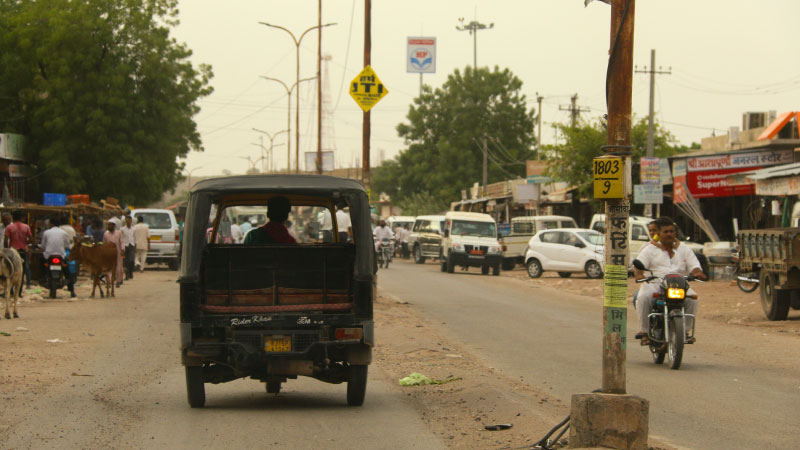 Through residents like Ram Singh Meena, it is apparent that the people in Pokhran deserve to be on an equal footing with those living in better-connected places. Pokhran may be situated in a remote location, far from the reach of advanced infrastructure and a trendsetting society, but it is still a part of Digital India. Slowly but steadily, Flipkart is attempting to narrow the gap with Middle India. The enormity of this task may present new challenges at every step, but with the trust and support of faithful customers like Sanjeevani Bissa, Kailash Ram Bishnoi and others, impossible is not a stumbling block, but another reason to try harder.
---
Photographs by Arjun Paul
Customer data analysis by Prasanthi R, Nipun Sharma, Nitin B and Vijay Jayanti