Captains of industry, leading some of the most loved and respected brands in India, speak their piece on why it matters to partner with Flipkart to reach new markets and new consumers in Bharat.
---
Brand leaders of POCO, realme and Motorola speak about partnering with Flipkart
Listen to the Studio 34 podcast
---
Ashwini Kumar Tewari, MD & CEO, SBI Card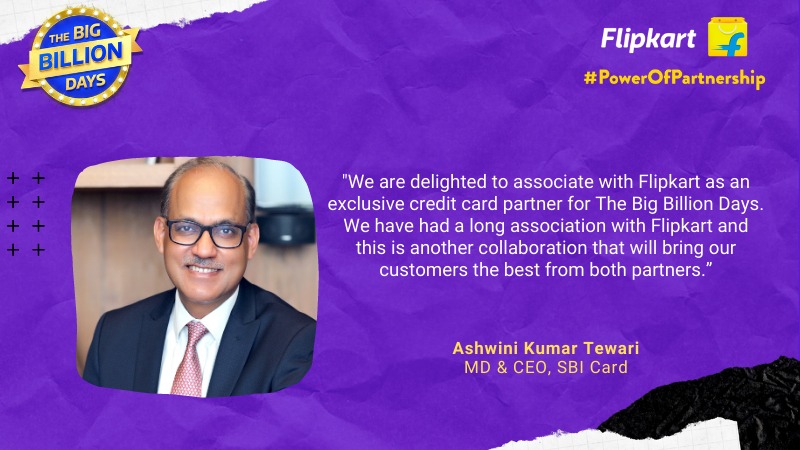 "We are delighted to associate with Flipkart as an exclusive credit card partner for the flagship The Big Billion Days shopping festival. We have had a long association with Flipkart and this is another collaboration that will bring our customers the best from both partners. SBI Card customers can avail 10% discount on Flipkart in addition to the various offers given on the platform during the offer period. Our constant endeavor is to bring our consumers a superior experience and maximum savings through carefully curated partnerships. Through this association, we are pleased to offer our customers a rewarding shopping experience from the safety of their homes this festive season."
---
Brand partners speak on winning with Flipkart
---
Madhur Deora, President – Paytm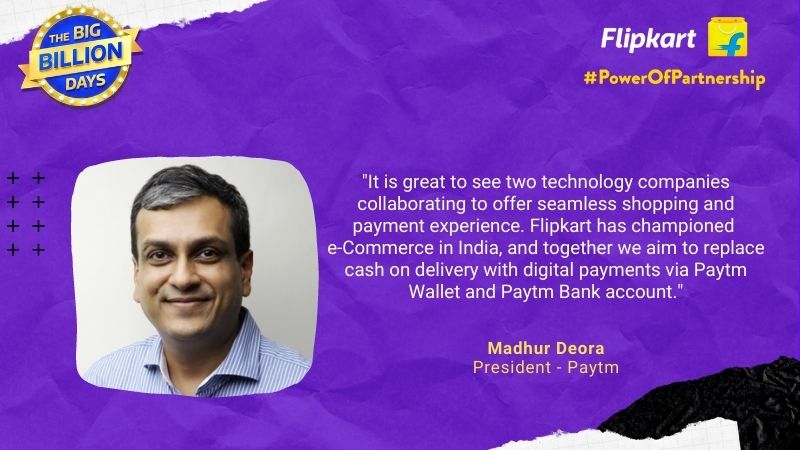 "It is great to see two technology companies collaborating to offer seamless shopping and payment experience. Flipkart has championed e-Commerce in India, and together we aim to replace cash on delivery with digital payments via Paytm Wallet and Paytm Bank account. Our aim is to empower millions of Indians with innovative solutions that would play a key role in building Atmanirbhar Bharat. Paytm is a pioneer of the digital payment ecosystem and our efforts have started reflecting in the strong adoption among small cities and towns."
---
Asim Warsi, Senior Vice President and Head of eCommerce Business, Samsung India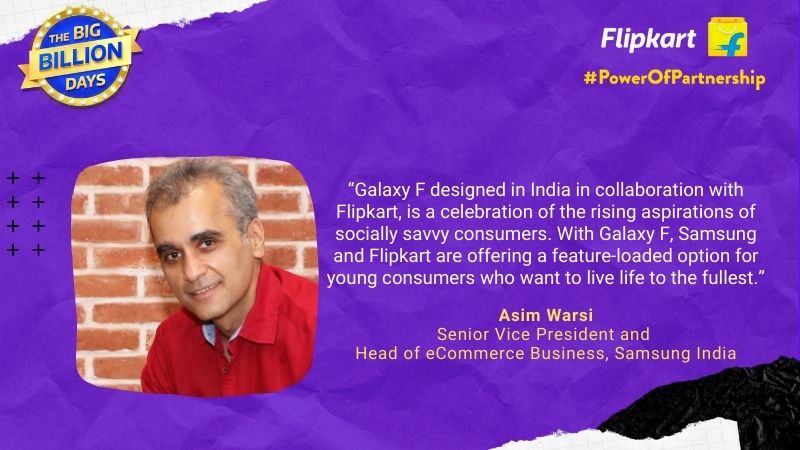 "At Samsung, we are obsessed with consumer-centric innovations. Galaxy F designed in India in collaboration with Flipkart, is a celebration of the rising aspirations of socially savvy consumers. With Galaxy F, Samsung and Flipkart are offering a feature-loaded option for young consumers who want to live life to the fullest. Galaxy F's proposition is 'full on' – the lifestyle that defines today's young Gen Z consumers and we are confident that F Series smartphones will live up the 'full on' credo."
---
Neelendra Singh, CEO – adidas & Reebok India
---
Yukio Miyata, President – Onkyo Sound Corporation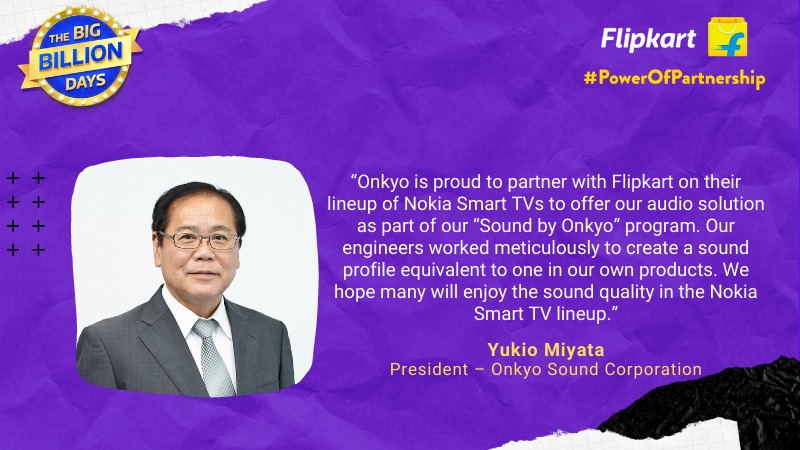 "Onkyo is proud to partner with Flipkart on their lineup of Nokia Smart TVs to offer our audio solution as part of our "Sound by Onkyo" program. Our engineers worked meticulously to create a sound profile equivalent to one in our own products. We hope many will enjoy the sound quality in the Nokia Smart TV lineup."
---
Shital Mehta, CEO, Max Fashion India & Managing Director, Lifestyle International Pvt. Ltd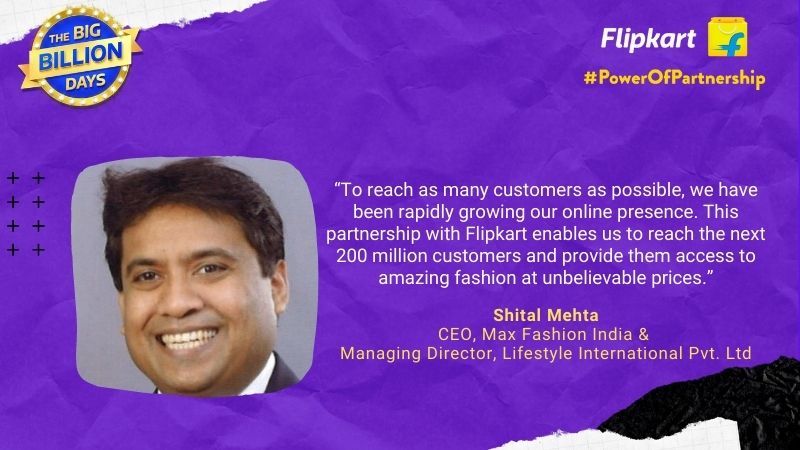 "Max Fashion is the single largest fashion brand in India operating across both omni-channel as well as online space. To reach as many customers as possible, we have been rapidly growing, both our retail stores footprint as well as our online presence. This partnership with Flipkart is the next step in this direction – this enables us to expand our presence and reach the next 200 million customers who live in tier-2 and tier-3 cities and provide them access to our amazing fashion at unbelievable prices."
---
Abhishek Ganguly, Managing Director – Puma India & SEA
---
Anuj Sidharth, Deputy Director, Marketing & Corporate Communications – MediaTek
"MediaTek is committed to enabling the smart devices ecosystem in India and has associated with brand partners to drive this vision. Our recent collaboration with Flipkart is an excellent example of the value we offer customers through the power of strategic associations. MediaTek is the number 1 chip provider for smart TVs, globally, and is powering the latest Motorola 2020 smart TVs range. We look forward to a long and fruitful association going ahead."
---
Ashim Mathur – Senior Regional Director, Dolby Laboratories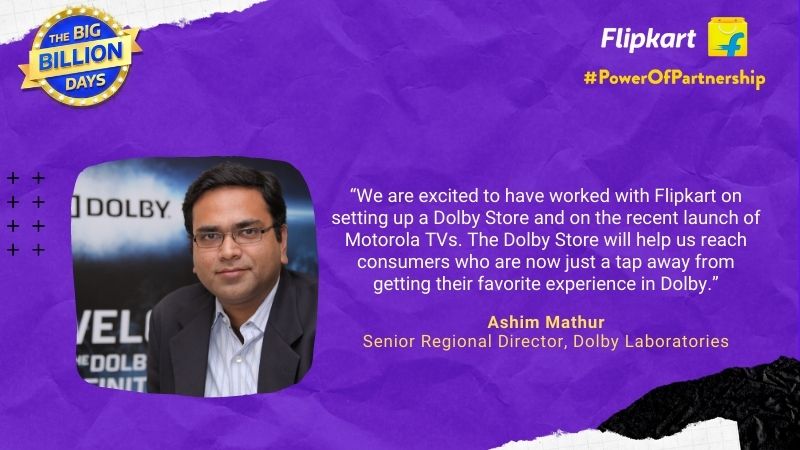 "Dolby's immersive audio-visual technologies heighten and enhance entertainment experiences. We are excited to have worked with Flipkart on setting up a Dolby Store & on the recent launch of Motorola TVs. The Dolby Store will help us reach consumers who are now just a tap away from getting their favorite experience in Dolby."
---
Hitesh Dhingra Founder, The Man Company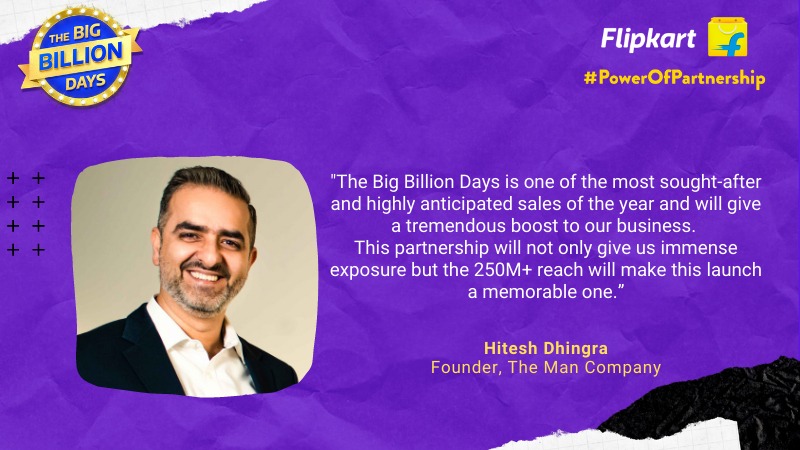 "The Big Billion Days is one of the most sought after and highly anticipated sales of the year and will give a tremendous boost to our business. This partnership will not only give us immense exposure but the 250M+ reach will make this launch a memorable one. Together we hope to bring a revolution in the men's grooming category.
With the most versatile and loved actor of our generation Ayushmann Khurrana, The Man Company is launching 'The Ayushmann Khurrana Signature Caffeine Series' .This series has been curated and crafted by Ayushmann and The Man Company. It comprises 6 Caffeine based face care products and beard growth serum that detoxifies and purifies skin."
---
Rajat Khurana, CEO – ASICS India
---
P.A. Ravindhiran – General Manager, The Chennai Silks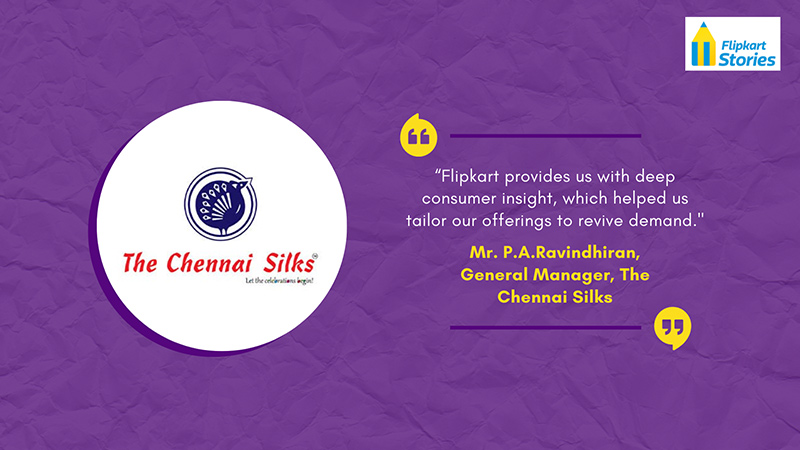 "At a time when safety is of paramount importance and store walk-ins continue to be a challenge, our collaboration with India's homegrown e-commerce marketplace has enabled us to maintain business continuity and restore trust and faith with our consumers. As the leading destination of sarees in India, Flipkart provides us with a deep understanding of what consumers are seeking which helped customize our offerings and therefore, revive demand."
---
Abhishek Ganguly, General Manager, PUMA India and Southeast Asia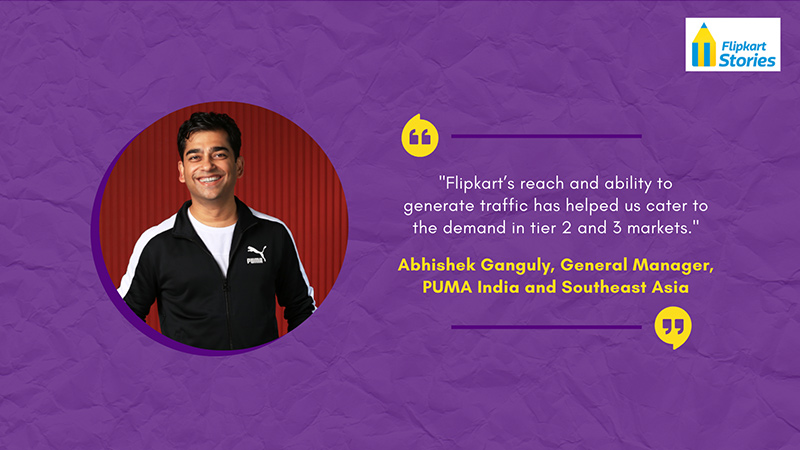 "The current situation is seeing people opt for the convenience of shopping online. Flipkart and PUMA have worked together on innovative ways to provide a seamless shopping experience for consumers across the country. The platform's reach and ability to generate traffic has helped us cater to the demand in tier 2 and 3 markets."
---
Rahul Vira – CEO, Skechers South Asia
---
Vinay A Bhopatkar, CEO, Café Coffee Day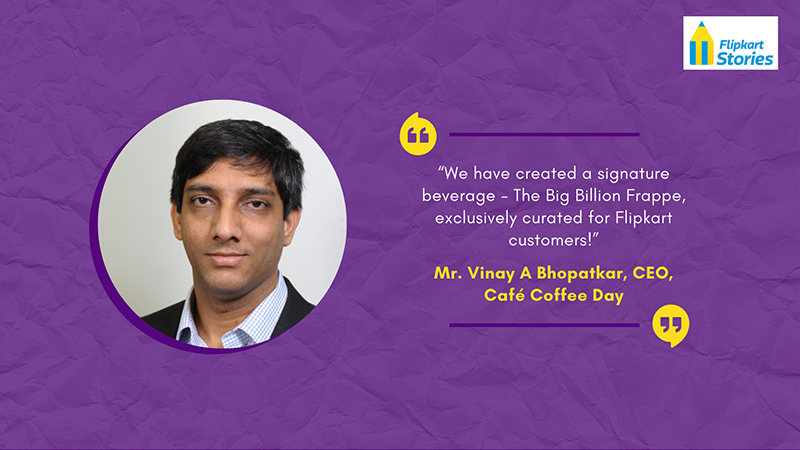 "This partnership is aligned to our idea of collaborations that will deliver value to our customers. As part of this alliance we have created a signature beverage – The Big Billion Frappe, exclusively curated for Flipkart customers. We are thrilled to be catering to the huge customer base participating in this campaign and will offer this Frappe at value pricing for Flipkart customers."
---
Vaidehi Vimadalal – General Manager, Marketing, Maybelline New York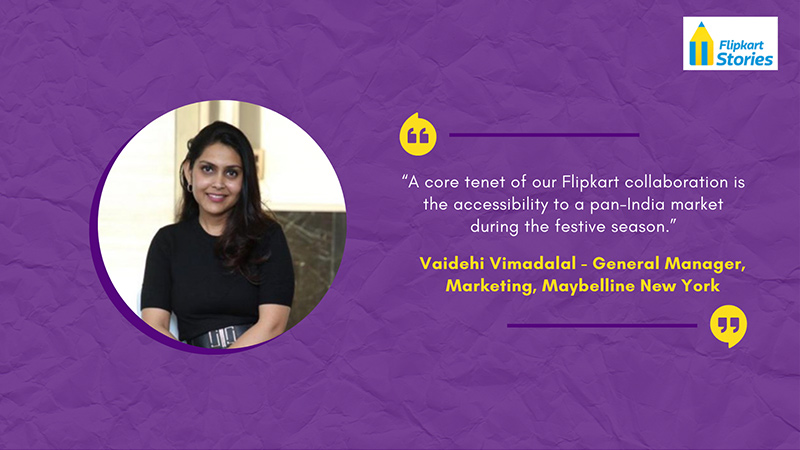 "One of the core tenets of the collaboration with Flipkart is the accessibility to a pan India market during the festive season. The partnership will be instrumental in acquiring a new set of customers and penetrating the hinterlands, and thereby expanding our base in Tier 2 markets and beyond."
---
Varun Alagh, Co-founder and CEO, Mamaearth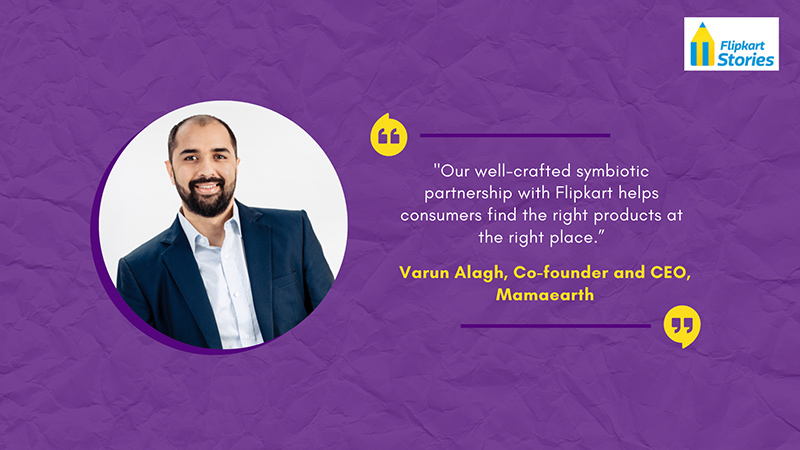 "The growth in demand for natural and toxin-free personal care products is at an all time high; given that the consumers have become increasingly aware of the damaging effects of chemical ingredients in products. The current pandemic has further boosted the demand for natural and safer options, and that's where Mamaearth fits in perfectly.Consumer trust is another vital factor and when it comes to Flipkart and the trust that consumers place in the platform is a major differentiator. Our partnership is a well-crafted symbiotic one, which is helping consumers find the right products, at the right place."
---
Anjana Reddy, CEO – Wrogn
---
Aman Gupta, CMO – boAT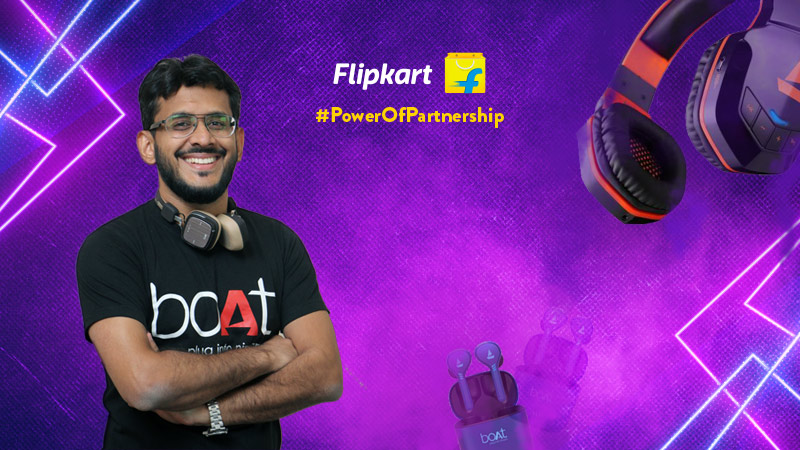 "Flipkart has been a very good partner and very critical for our growth — in fact, we are getting our highest growth rate from Flipkart. Since the last few years, our business, our cooperation, and our relationship have been growing month on month, year on year. I love the way Flipkart looks at the consumer journey. Similarly, at boAt, we look at the consumer journey in terms of how consumers are adapting, how they are improving, and how they are increasing their spends.
"Flipkart has been integral to our success right from product development — they come out with the right product strategies for us and help us get the right product-market fit."
---
Sanjeev Kumar, Online Business Head, realme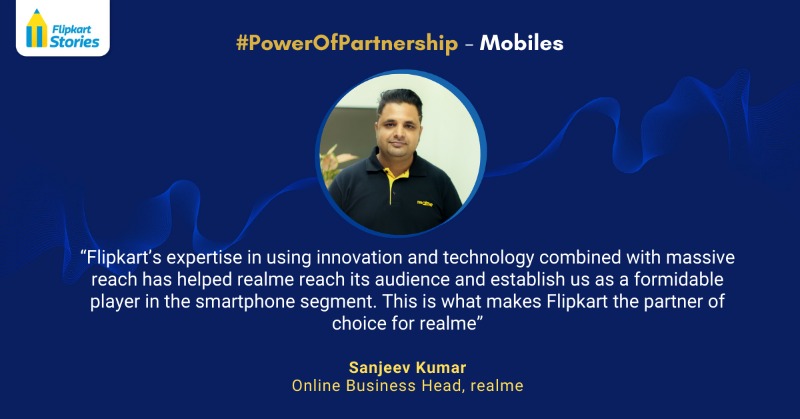 "Flipkart's expertise in using innovation and technology combined with massive reach has helped realme reach its audience and establish us as a formidable player in the smartphone segment. This is what makes Flipkart the partner of choice for realme."
---
Shivam Ranjan, Marketing Head, Motorola India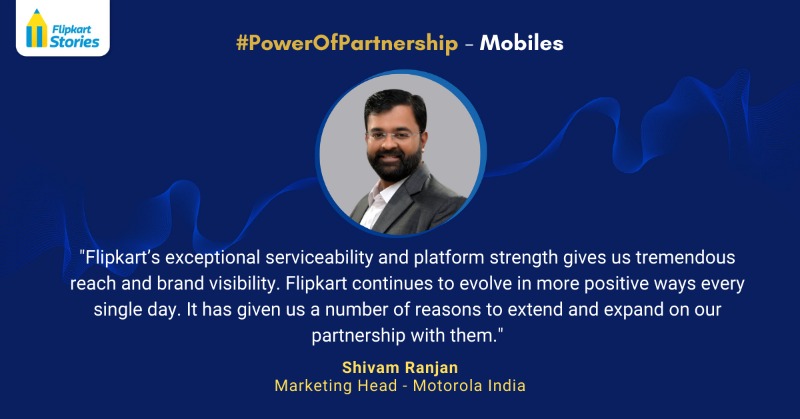 "Flipkart's exceptional serviceability and platform strength gives us tremendous reach and brand visibility. Flipkart continues to evolve in more positive ways every single day. It has given us a number of reasons to extend and expand on our partnership with them."
---
Anuj Sharma, Country Director, POCO India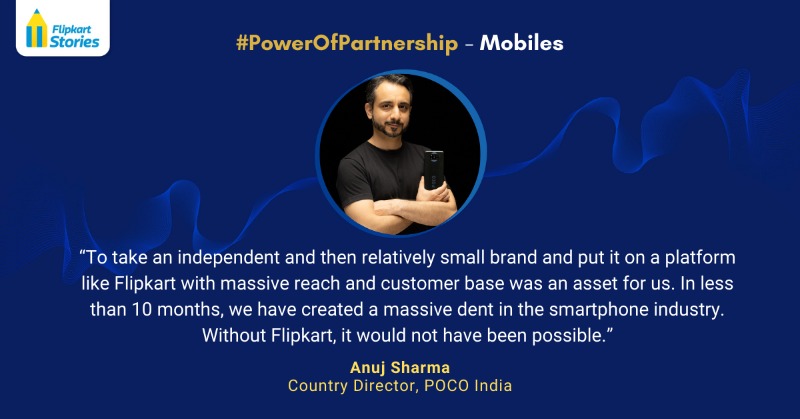 "To take an independent and then relatively small brand and put it on a platform like Flipkart with massive reach and customer base was an asset for us. In less than 10 months, we have created a massive dent in the smartphone industry. Without Flipkart, it would not have been possible."
---
Sudhir Jatia, Managing Director – Safari
---
Vishak Kumar, CEO, Madura Fashion & Lifestyle
"Flipkart has been a key partner fuelling our growth through the last few years. We've also seen success launching brand extensions available to Flipkart's large customer base. To further enhance this partnership, we're launching watches for the first time from Peter England and Van Heusen Women's. We'll also be launching two more brand extensions: Tribe by Allen Solly and Academy by Van Heusen to further enhance the apparel offering to cater to younger online consumers!"
---
Chiki Sarkar, publisher and founder of Juggernaut books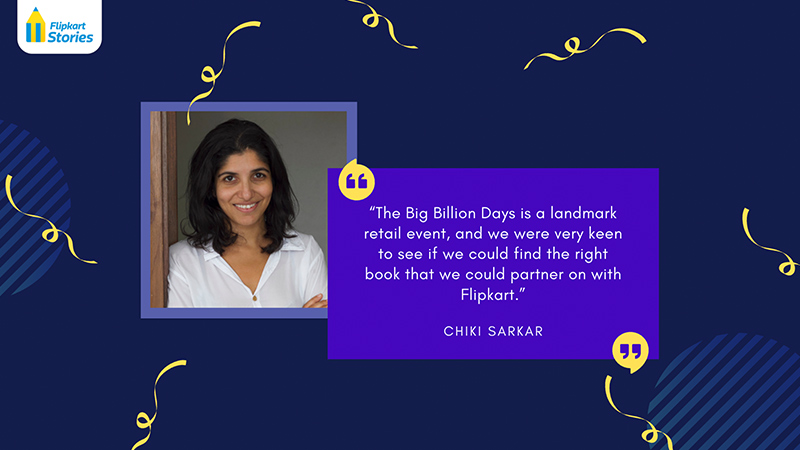 Flipkart and Juggernaut turn a new page, with Juggernaut proud to be launching Tahira Kashyap Khurrana's new book The 12 Commandments Of Being A Woman on Flipkart as a Big Billion Days special. "The Big Billion Days is a landmark retail event, and we were very keen to see if we could find the right book that we could partner on with Flipkart. Who wouldn't? It's a super opportunity to reach more readers," says Chiki Sarkar.
Read more and listen to the podcast
---
Alok Dubey, CEO – US Polo, Flying Machine, Ed Hardy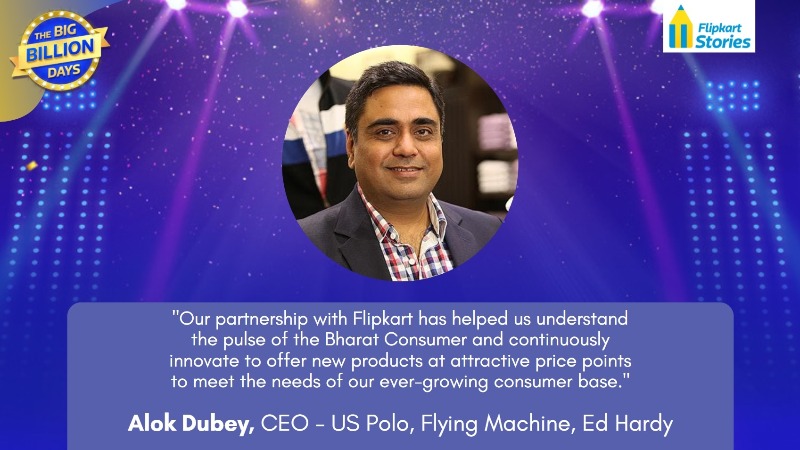 "Our long-standing partnership with Flipkart has helped us really understand the pulse of the Bharat consumer, especially when it comes to audiences from T2+ markets. With the consumer understanding that Flipkart extends, we are able to continuously innovate and offer new products as well as attractive price points for products that meet the needs of our ever-growing consumer base.
"Adding to the large array of co-curated merchandise, we're launching a wide collection of comfortable casualwear and winterwear from USPA along with Flying Machine denims that help you keep up with the current times. Look forward to another successful festive season kicked off by The Big Billion Day Sale with Flipkart!"