Vivek Garg was just in his second year of Engineering when the idea to become a #SellfMade Flipkart seller struck him. His father believed in him and with his help, Vivek started Ecstasy, his online store on Flipkart! Soon, he moved to the healthcare category on Flipkart and earned ₹2 crore during last year's The Big Billion Day's sale! Read this and find out how he did it.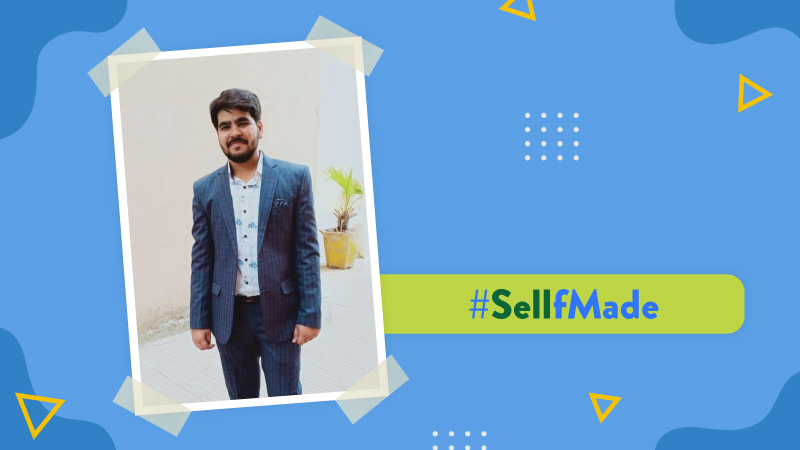 My name is Vivek Garg. I own a brand by the name of Ecstasy and my products are listed on Flipkart under the name EcstasyHealthCare. The idea of running an online business came to me when I was in my second year of Engineering in 2016.
My father helped me to start my business. He gave me ₹20,000. I didn't find it difficult at all to convince him to give me the money because he himself is a businessman and he loved my passion for entrepreneurship. So I decided to become a Flipkart seller.
Running an online business didn't hamper my studies. I loved what I was doing so I was able to manage both pretty well. I even cleared my engineering with First Division distinction. I used to procure materials from the market and sell them online. I realized that this is a great way to earn for my college fees too.
Flipkart helps me a lot and that is the reason I like working with them. Performance overview, product rating, visibility, Flipkart provides adequate data for all these things and it's these observations that help us improve and create more demand for our products. Everything is simplified on Flipkart when compared to other portals. So I really got to see my growth here.
I remember when the idea of selling online struck me. I had purchased a product on Flipkart before starting my online business. And at the time, online shopping and e-commerce in India was booming. I didn't know much about the benefits of selling online then but one of my friends was already a seller on Flipkart. My friend guided me about the selling process on Flipkart and this helped me get a better understanding of it. I submitted my documents and was onboarded in no time.
Once my business was online, I had to wait just 10 days for my first order. Before long, I was receiving 20-30 orders a day and those figures remained consistent. When I first started out as a seller on Flipkart, I used to sell cosmetics. Slowly I moved to healthcare appliances.
Last year's The Big Billion Days sale was fantastic for Ecstasy! Just from those 5-6 days we earned close to ₹2 crore! And this year we're aiming to do better! So now we have more warehouse space than we did last year and we're better prepared to handle customer demand. I'm happy to say that I even have a team of seven people working for me now.
With Flipkart, my products are accessible to customers all over the country. I'm not limited to selling in my own locality. And as the e-commerce industry grows, more and more customers can find my products.