From inventory that could fit into an army trunk to a warehouse facility that houses over 60,000 units – here's how this former Naval officer found entrepreneurial success with Flipkart.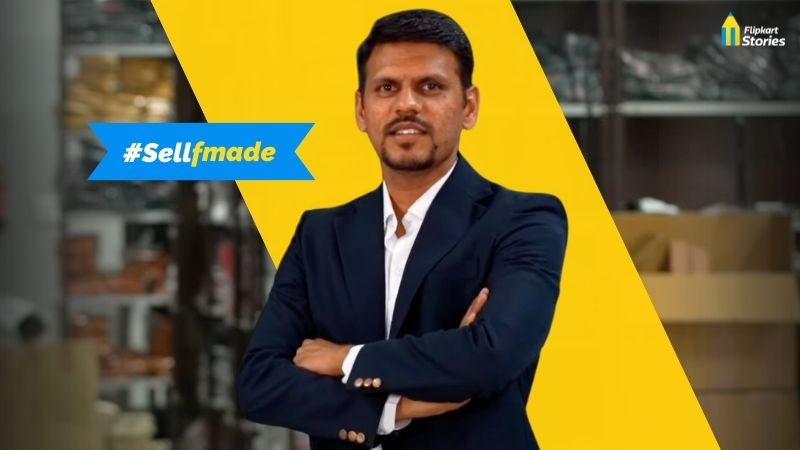 For former Naval officer Manish Katela, entrepreneurship came naturally as it did to many within his family. "We're from a business family, and members in our family don't even try for jobs. I'm one of the few to join the Indian Navy and armed forces," he states, as he now dons the mantle of business owner and Flipkart seller.
Armed with his experiences in the Indian Navy, Manish has all the makings of a successful leader, poised to make it in today's competitive markets.
---
Watch: Sailing to Success – Manish Katela
---
After 10 years in service to the Indian Navy, Manish was certain he would retire in 2021 and embark on the next leg of his voyage through life. Heeding the call to entrepreneurship in early 2018, he laid the foundation and launched his menswear company, Fubar, and signed on as a Flipkart Seller. With an early initial investment of Rs. 15,000 and a single army truck for storage, Manish dove in headfirst, giving the business his all.
His values, discipline, attention to detail, and team-building skills, all honed during his service are assets he brings to the table. With his brothers, wife, and Flipkart as core members of his crew, Manish has transformed Fubar, a family-run business, into a menswear brand loved by many.
"The best part about #ecommerce is that you can do it from anywhere," he says. Today, his business, which started small, runs out of a fully equipped warehouse and he credits Flipkart for much of his success.
---
Also Read: Chennai Super Queens: At this Flipkart hub, an all-woman team is creating supply chain history!