Narendra Modi, the 15th Prime Minister of India, is always among the headlines. Coming from humble beginnings, Modi joined the Rashtriya Swayamsevak Sangh (RSS) at a young age, becoming a pracharak (campaigner) in 1971. NaMo, as he is known, became the Chief Minister of Gujarat in 2001.
Despite ushering in the Gujarat Model amid reforms to build the ideal state that stood for good infrastructure, rural and industrial development, agricultural progress and respectable employment opportunities, Modi made headlines for another reason, too.The Godhra riots mired his government in controversy. Though Modi was cleared of any complicity in the events that led to communal violence and its aftermath by the Special Investigation Committee and the Supreme Court of India, his detractors think differently, and continue to speak out.
After a poll campaign that celebrated social media unlike any other Indian election, Modi became Prime Minister of India in 2014 — infusing fresh hope to the country's teeming population, at least to an extent. Keen to unleash India's entrepreneurial energy, Modi is instrumental in popularizing the heavily publicized 'Make in India' scheme. His pet reforms include Swachh Bharat, Sansad Adarsh Gram Yojana, Beti Bachao – Beti Padhao and Namami Gange.
Modi's pride in his country's culture and traditions has inspired its citizens to adopt higher ideals of patriotism and nationalism. His approach towards clean and transparent governance has made him one of the most popular leaders in India and the 9th most influential person in the world.
Modi, well known for the unexpected, recently ignited a flurry of interest in the media due to his impromptu visit to Pakistan. With the new budget freshly announced, he will either be blamed or praised for the state of the economy in the next year. Whatever side of the political divide you are on, there is one question that intrigues the reader: Who is the real Narendra Modi?
Here are 5 books that can help answer the question:
Narendra Modi: The Man, The Times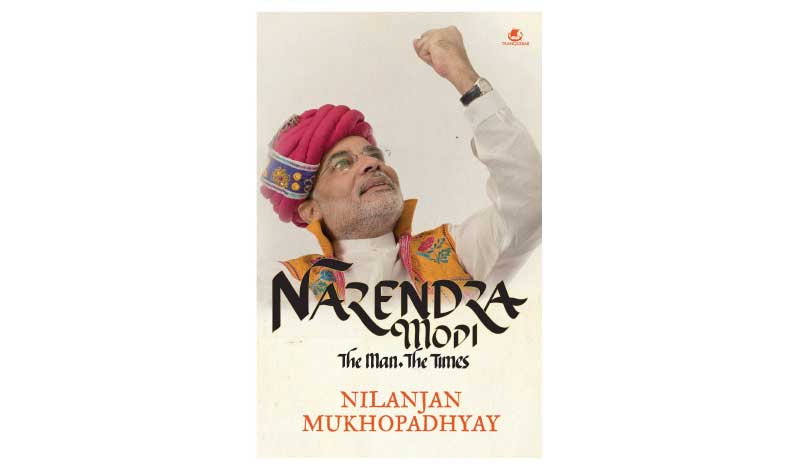 Outlining the origin story of an ordinary boy from a middle-class family whose attraction towards the RSS kindled the flames of his political leanings, this book is as detailed as it is insightful. Written after many interviews and extensive research by the veteran author Nilanjan Mukhopadhyay, the book is a biography that attempts to explain how Narendra Modi came to be the larger-than-life figure he is now. With character sketches about Modi's ruthlessness and unforgiving nature, the book also offers an insider's look into the PM's style preferences—such as his penchant for Mont Blanc pens!
Narendra Modi – The Gamechanger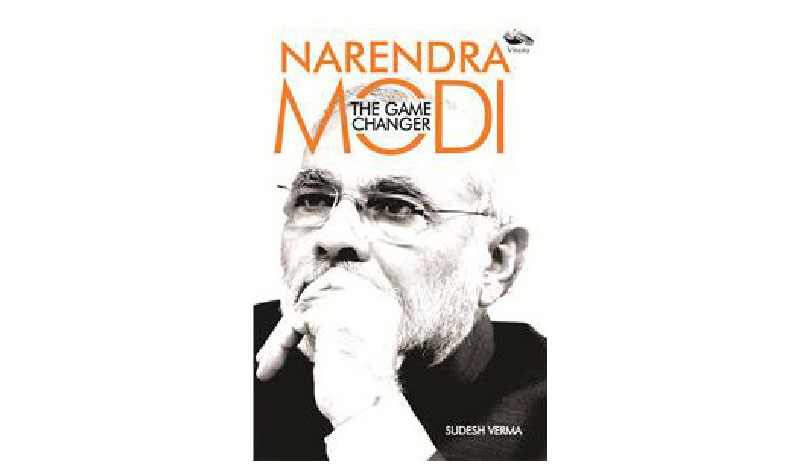 Spending time with the PM, the author of this book not only borrows from his interviews with the man himself, but also his close relatives. Containing facets from Narendra Modi's life, which haven't ever been heard about before, look towards The Gamechanger for never-before seen material. A pro-Modi account by Sudesh Verma, the book contains inspiring stories of with perseverance and passion that have defined NaMo's journey to where he is today.
Narendra Modi: A Political Biography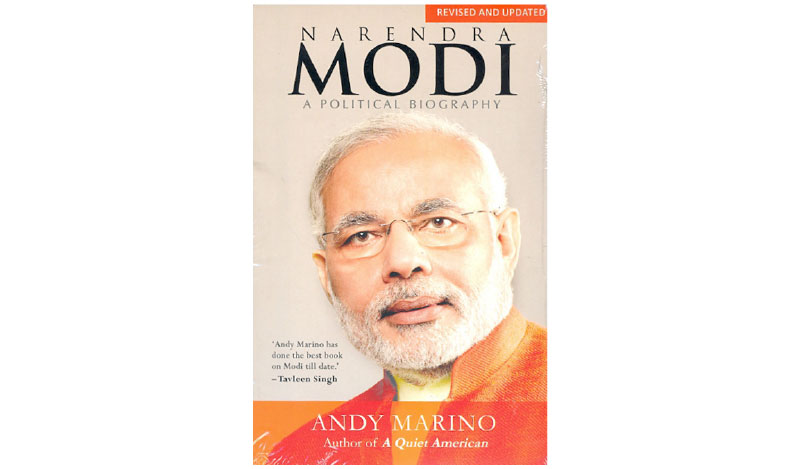 Taking us through Narendra Modi's vision for India and elaborating on his life and work, this book details both NaMo's political growth and his philosophy. Perusing Modi's political motives, it also discloses his political plans for India and takes a bird's eye view of his party. With insight on both his early life and his controversial stands, this one's a must-have for those who want to decode Modi's idealism and attitude.
Modi – Leadership, Governance and Performance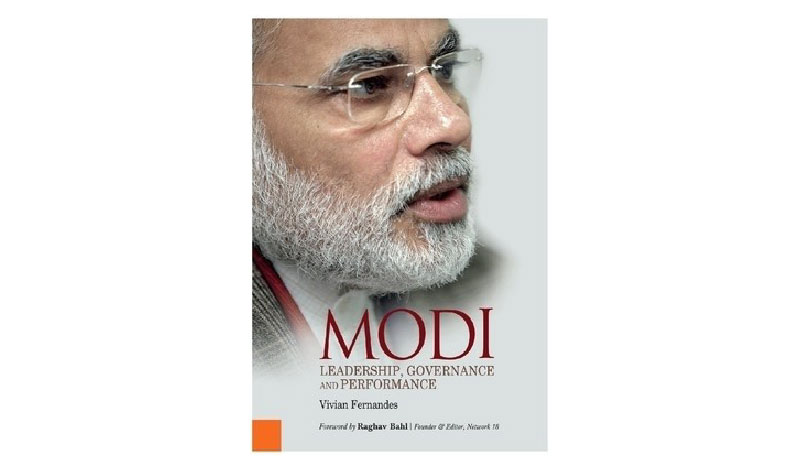 Author Vivian Fernandes, a print and television journalist, looks in detail at Modi's fast-track economic development of Gujarat and how better governance turned the state around. This book is a journalistic attempt to analyze Modi's liberal viewpoint and explain its existence by taking a look at Modi's background, his work in Gujarat, his pro-farmer policies and his leadership abilities.
The Modi Effect: Inside Narendra Modi's campaign to transform India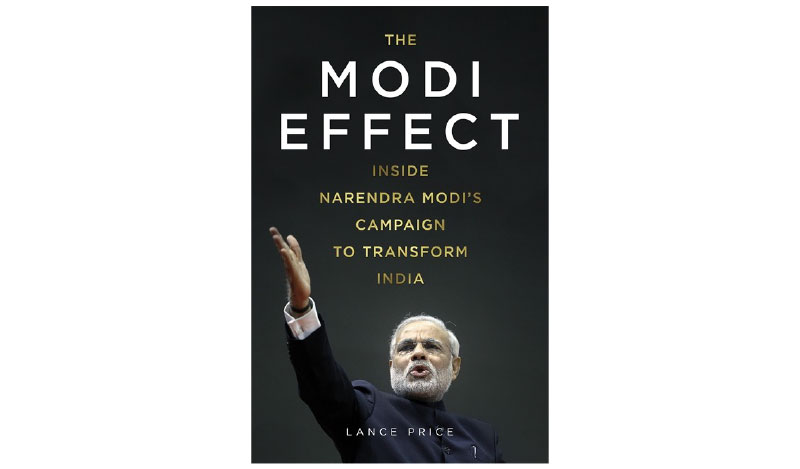 In this book Lance Price, a former BBC correspondent and Downing Street Communications expert, sheds light on Modi's amazing victory and the story behind his campaign, giving readers a rare insight into the world of modern electioneering. Price writes that NaMo's team's use of state-of-the-art digital technology is the finest example of using social media as an election tool. The invention of a 'Virtual Modi', using a life-size 3D hologram image, resulted in his being able to reach every corner of this vast country, bringing people to the ballot boxes and experiencing a resounding win. Read it if you want a detailed chronicle of what went into Modi's campaign and a behind-the-scenes view of a successful strategy.
The book has garnered praise and enjoyed a celebrity readership, and what's more, has a sequel where its author is said to have done a complete U-turn!
Are there any books about Narendra Modi that you would recommend? Leave a comment.