In this story: Data-backed design helps Rapid, an in-house team at Myntra, determine bestsellers on the platform.
---
Ratatouille.
No, not the French dish of perfectly stewed veggies.
Not Pixar's adorable animated rat with a penchant for cooking. No. But quite inspired by him.
At Myntra, Ratatouille doles out recipes for the perfect design.
But don't be fooled by that cutesy name — a sobriquet for an Artificial Intelligence-based software used by Myntra's in-house Rapid team, Ratatouille tells these folks just what designs are sure to be top-sellers. More professionally known as Vorta, it's also a software that's helped the team cut down design time from six months to just one. In short, and without hyperbole, Ratatouille aka Vorta has disrupted the fashion industry as we know it.
'A startup within a startup'
Rapid at Myntra functions a lot like an innovations lab. It takes an idea that, with enough data to back it, looks to have potential, and runs wild with it. It's a team that's endlessly on the go — iterations upon iterations, and 12-hour workdays, its young members' infectious energy explains the hunger to better something that, at first glance, is already perfect.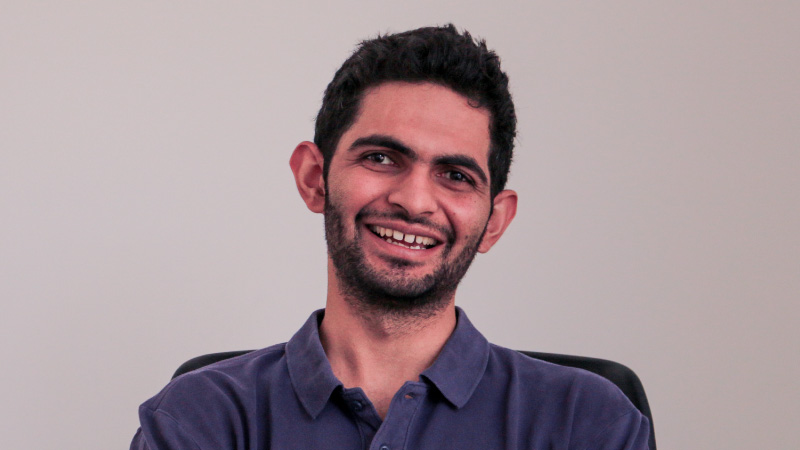 "I'd say it's a startup within a startup," says Yash Kotak, the boyishly earnest 26-year-old product expert with the Rapid team.
"When we first started out, in October 2015, there were just 3-4 people on the Rapid team, and the process was quite rudimentary. But we needed to know if this hypothesis would work," he adds. The hypothesis was this: Since Myntra already had large amounts of data, could they somehow leverage this to better understand what consumers want and build products to cater to that demand?
The team chose T-shirts and kurtas to begin this seemingly herculean task with what resources it had available. Here's what the early days looked like: First, someone would enter a query for the top-selling kurtas and T-shirts on Myntra and get the corresponding style ids. Then, the pictures of these styles were printed, scissor-cut and manually pasted onto big whiteboards. The pictures were arranged according to clusters — 30 red t-shirts, 50 blue, 40 biker t-shirts and so on. The team would then ascertain, based on data, which of these themes were likely to work and, accordingly, the first batch was designed as per its findings.
"As I said, the process was quite rudimentary," grins Yash.
These designs then made their way onto the Myntra platform under a new brand — Moda Rapido.
And the numbers showed they were onto something — the products sold phenomenally well, giving validation to the endless hours of manual work by the lean team. Encouraged, the team planned to improve on the process and put it to use within the company.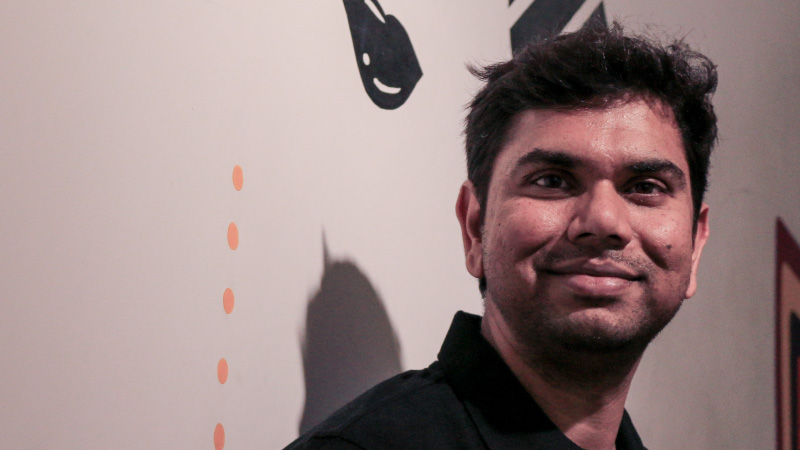 "There is data, there is attribute, hence there is intelligence. From here, the process evolved — from spreadsheets, to complex algorithms, now we actually have a data sciences team looking at all the algorithms," says Anurag Panganamamula. Senior Director and business head of the Rapid platform, Anurag talks in tech, and brevity is key.
Automating design with Rapid
Shortly after Yash joined the team, they began to explore how they could automate the tedious process of spotting best-sellers and manually clustering them to determine their success.
The team started with defining the term 'topseller' better. "Compare a T-shirt that has had 100 views and sold 10 pieces to one that's been viewed 10,000 times, selling 20 pieces — despite the latter selling more, the previous one still did statistically better," explains Yash. They also took into account discounts. "The more the discount, the better something sells, but that doesn't make it a bestseller," he adds.
Next came the clusters — the team came up with what they called the 'recipes' concept. The recipes told designers what to do and what not to do. For example, data showed that blue T-shirts worked, but data also pointed to thousands of blue T-shirts that didn't work. "This was one of the most complex parts and took us a good two-three months to tackle. But we had a good team that knew we had to do this to get where we wanted to be," adds Yash.
By July, the first algorithm for clustering was ready — a product that could now be used by the internal team, affectionately called 'Ratatouille'. Now, any member of the team could go up to Ratatouille, key in the requirements, and the machine would give them a 'recipe' for a design that could be a top-seller.
Rapid. Ratatouille. Vorta. The concept then began to evolve constantly.
But the idea behind the Rapid platform was not just to analyze sales patterns. It's good enough when a fashion brand knows just what color or styles will sell for sure. For Rapid, however, these turned out to be low-hanging attributes. "The complexity we are at today is what kind of stripes will sell, in which color will it sell and on which style. That's when we realized the richness of the tool," says Rajesh Narkar, Brand Director and VP, Myntra.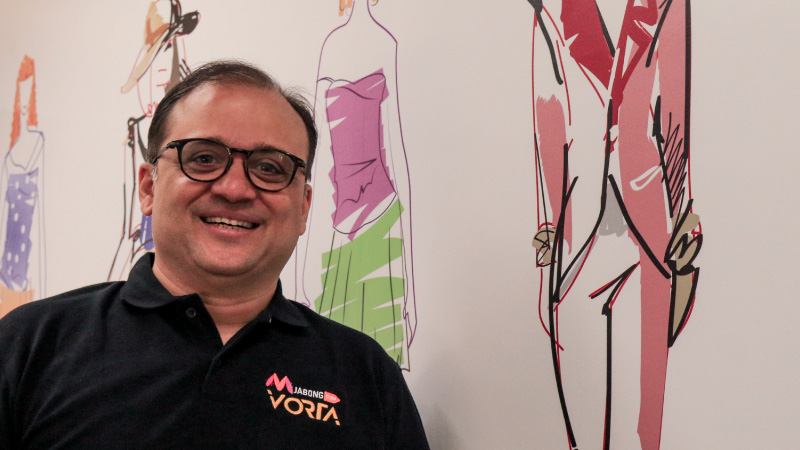 The Rapid team manifested these insights into two brands — Moda Rapido and Here & Now. Numbers tell the success stories of these brands: In the two years since Moda Rapido — Spanish for 'fast fashion' — was launched, it has grown over 300% year-on-year to reach 1.5% of the platform. Here & Now, a swift-moving brand with a name that captures the instant gratification mantra of Gen-Y, is a whole other example of how a brand backed by data can scale. "In December 2017, just three months after it launched, Here & Now was the second-largest apparel brand on Myntra," says Anurag. Here & Now accounts for over 2.7% of the platform sales, thanks to its ideal mix of the right price, strategy and trends.
Lean is in
There are many things that set Rapid apart, and among them is the unique structure of the team that sells fashion. To a large extent, the team is very light on design — there are more data scientists then there are designers. And they're very, very quick on supply chain. "It takes seven to 45 days for a collection to drop. One of our t-shirt platforms' turnaround time is 24 hours, and designs drop in even a few hours sometimes," explains Rajesh.
Their timelines are the leanest of lean. Per convention, dropping a fashion line requires a number of approvals and to-and-fros. Samples are reviewed, rejected, reviewed again and so on.
"We empower the folks on the factory floor to take such calls. They understand the quality aspect and we standardize these elements. There's just one approval protocol — that of the final shipment," says Nirmal Kumar of supply chain.
And if the shipment doesn't meet the standards? "It is rejected," he says.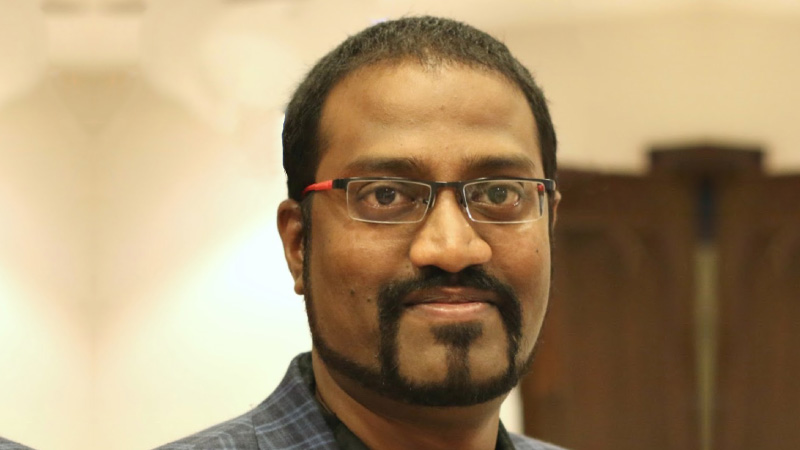 For the Rapid team, planning ahead is everything. So when the docket for the design and product requirement is received at the factory floor, every single person there is at the ready. "It's almost like when you order something at a fast food chain," explains Nirmal. "The docket drops and, just like that, everyone gets into this groove."
The platform also tackles the issue of just how much to produce. "Even that science has evolved. We get a cluster of white tees, but not all of them are bestsellers. We have this data so we know just how much to make of what," stresses Anurag.
What this translates to is next to zero wastage, minimal non-live stock, no extra inventory, and a high success rate.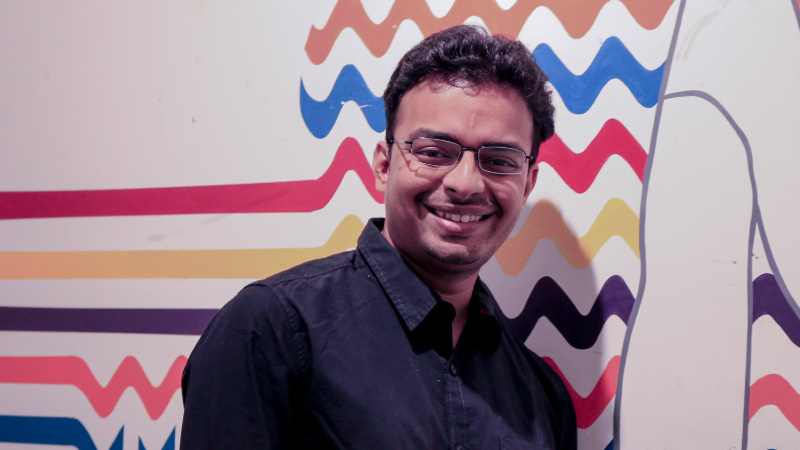 "One out of two of our T-shirt designs are bestsellers," says Vasudevaraman V.
Transitioning from a core analytics background to now managing the business planning, pricing and multiple categories of Rapid brands, Vasu is the man behind the insights. This unique approach, he says, ensures another important result. That fashion or what is trending and what should be trending is decided by the consumer themselves and not by the fashion powers that may be. "A consumer is not forced to accept a trend. What is selling should always be available to them and not only when it is 'in,'" he stresses.
Where do the humans come in?
"We had a situation where we saw that longline T-shirts were trending in the international market. Data showed that it had potential to become a bestseller on our platform," explains Vasu. So the team, with data-backed precision, began work on longlines, completed the required fashion shoots and shortly thereafter, released it on Myntra.
"It just didn't move," says Vasu.
Perplexed, they began to look into it. The data was fine and the designs, just as they should be.
"We then started to realize a particular nuance in how this style was being adopted. It wasn't just a T-shirt, it was part of a subculture of sorts. The people wearing it would pair it with baggy jeans, a baseball cap worn backwards, a certain posture and attitude. It was really a way of life," he adds. The products were re-shot to bring in that aesthetic, and on its second appearance on the site, it flew off the shelves.
"It's these cultural subtexts and nuances that we as humans need to keep feeding into the machine. The process really may be never-ending as far as human input goes," insists Vasu.
For the designers, data-backed design is a whole new way of looking at their jobs. "At the very core of it, we are data-driven. As a designer, everything I plan is backed by data so I am that much more confident about what I design," says Pooja Chatterjee, Associate Design Manager, Rapid.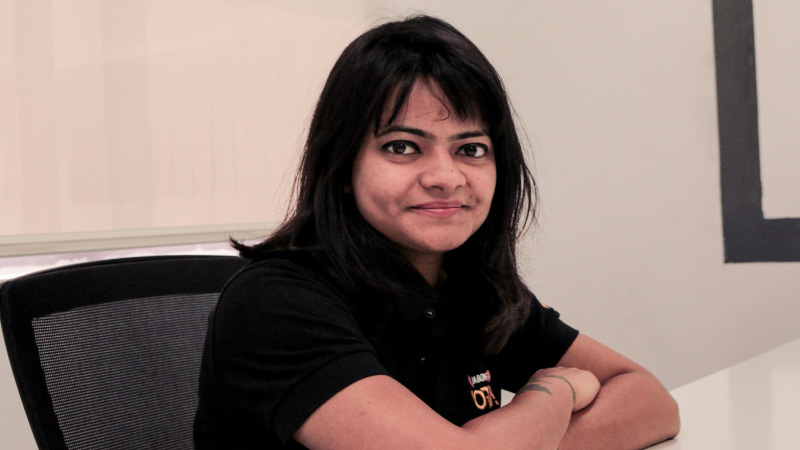 The machine provides objective and multi-faceted insight and every click from a user is a new insight. "For a designer, the process is usually intuition-led, but when you are backed by data, there are interesting insights to garner, even to a level that shows you what personal preferences might be influencing your designs. Sometimes it's validation for a design that I have in mind and sometimes it's learning. It's constant learning," adds Pooja.
According to Vasu, it's the right questions that help evolve the process. "The machine learns from everything we feed into it, and these inputs come from context, nuances and often very subtle aspects of our lifestyle. Most of it can eventually be turned into data but the process is ever-changing," he adds. "My take is that we'll all move ahead and do jobs that are a level higher."
The success of Rapid, to say the least, has been phenomenal — but despite the effort and determination of the team, the magnanimity of it all has still been a bit of a surprise for all involved.
"I knew it would work, but to this extent? No way," says Vasu.
"Data works but fashion has always been a very intuitive and creative process. We believe that it is all subjective, but the buying pattern tells another story. While it is that everyone has their own distinct choice, somehow it is a learning in collective psyche as well," adds Yash.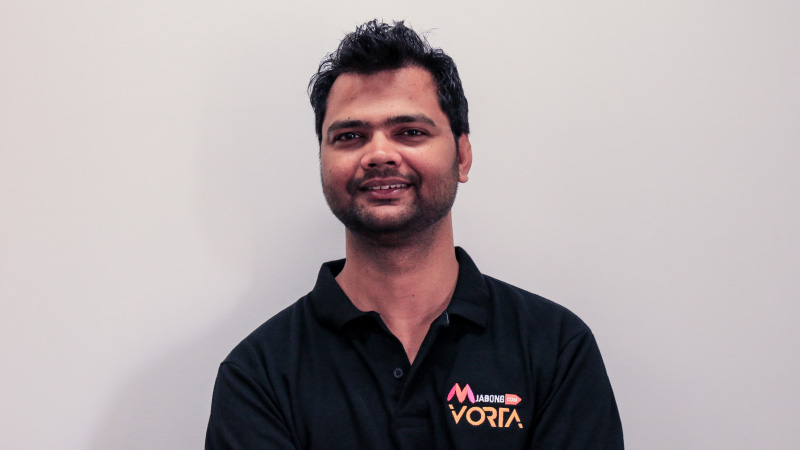 When Govind Kumar Singh, a seasoned old-school designer, joined Rapid, the reaction within his design circle was skeptical at best. "They'd always ask me 'what are you doing'? But now, after the success of Rapid, the same people have been asking me 'how do you do what you do'? It's completely changed the way I think." Govind is the only other designer on the Rapid team.
Over a few years ago, fast fashion disrupted the supply chain. With Rapid, it's a new era in the making — it's disrupting the way brands are being built, the way fashion is perceived, and even the way profitability in brands is being looked at.
"We're beyond fast fashion. What we are is intelligent fast fashion. We are double-indexing on — here's what you want today and we'll deliver to you right now," says Rajesh, adding, "It goes with the founding principle of Myntra, which is democratizing fashion."
Two years since it all began, Vorta is well on its way to becoming a global Software as a Service (SaaS) product. "We've already signed up one of the world's leading apparel brands and few of India's top western and ethnic wear brands on the Vorta platform," says Anurag. "We're excited at Vorta's international prospects delivering the first truly global product from the Fipkart group."
"Our story is about success, yes. But it's also a lot about failure and learning from it. But the percentage of failure for us vis-à-vis other brands is much less," laughs Rajesh.
Photographs by Arjun Paul
---
ALSO READ
How Flipkart is addressing the unique problem of Indian addresses, with AI & ML