Watch Flipsters shake a leg, strum a string and join the chorus "For India" ahead of The Big Billion Days sale. This is one groovy music video!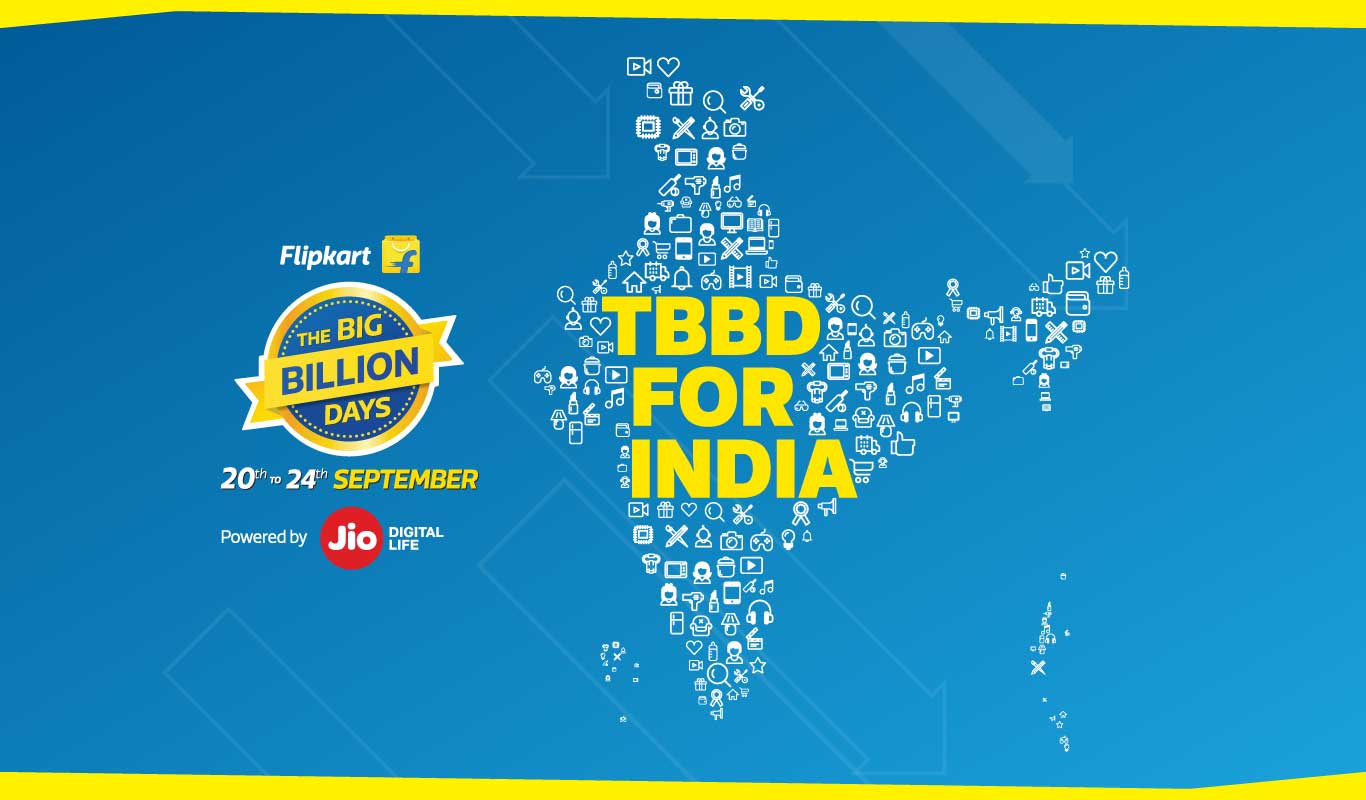 Yes, there is a Flipkart song. Yes, Flipsters are rock stars. Yes, they have fun in office. And here's proof of all three — the "For India" music video, with Flipsters composing the lyrics, singing the lines and performing the music. It's got punch, it's got verve and it's got attitude, and it's rousing employees at Flipkart — known as Flipsters — to deliver the most amazing sale of the year. For India.
Flipsters joined forces to create and launch the music video during the 2017 edition of The Big Billion Days, the company's flagship sale and India's biggest online shopping extravaganza ahead of the festive season.
---
Watch the music video
https://www.facebook.com/flipkart.stories/posts/811856072309516
---
This year, Flipkart celebrates its tenth anniversary. And to celebrate its vibrant culture, the work it has done in expanding e-commerce in India, and the upbeat mood at its offices, Flipsters have created a music video titled 'Flipkart For India'. The video is part of Flipkart's Big 10 celebrations, and takes the viewer along an abridged journey of the made-for-India innovations introduced by the company since it was founded in 2007.
The music video opens at Flipkart's vibrant head office in Bangalore to the strains of a sitar. Hundreds of Flipsters, including leaders and founders, are seen working, in animated discussions, each one of them echoing the 'For India' theme. Employees from eKart, Flipkart's logistics arm that keep the engines of the company running during peak demand schedules such as festive season sales, can be seen in their recognizable electric blue t-shirts joining the "For India" chorus.
"Since 2007, Flipkart has had an unwavering focus on India, its people, their unique needs and challenges. And we have tried to peel off one layer of complexity after another, with innovations like TBBD, CoD, No Cost EMI, Product Exchange, etc., to a point where millions of Indians now benefit by regularly shopping with us," said Kalyan Krishnamurthy, CEO, Flipkart. "As a home-grown company, we wanted to reach out to India during the festive season this year with the 'For India' message, which is a fun way of showcasing our work and thanking India for its support. We hope people like it because this is for everyone in the country."
Watch the video on the Flipkart Stories Facebook page and share it!
---
FlipTales features stories of extraordinary Flipsters and the great work they do. Looking for jobs at Flipkart? Head over to Flipkart Careers and find your fit!