Mughal Sarai — what's in a name for Flipkart customers here?
Even as Mughal Sarai wrestles with history over its impending renaming, Flipkart customers in this town famous for India's busiest railway junction look forward to bigger changes
Mughal Sarai has slipped into history. The change would soon be visible — maybe in a month — on the four yellow-colored, wooden signboards at the town's iconic railway junction, which will have a fresh coat of paint, with letters reading 'Deendayal Upadhyaya Junction'. 
The debate over whether the name of the station (read the city) should change to take after Deendayal Upadhyaya, one of the important leaders of the Bharatiya Jana Sangh — the forerunner of the present-day Bharatiya Janata Party — or Lal Bahadur Shastri, a former Prime Minister known for his frugal lifestyle, is now over. Game, set and match. 
A scratch of the pen on a letter has resolved the imbroglio, the noting filed in a rather innocuous-looking folder of the Ministry of Railways that is housed in Delhi and has a steam engine stationed on its lawns belching smoke every evening.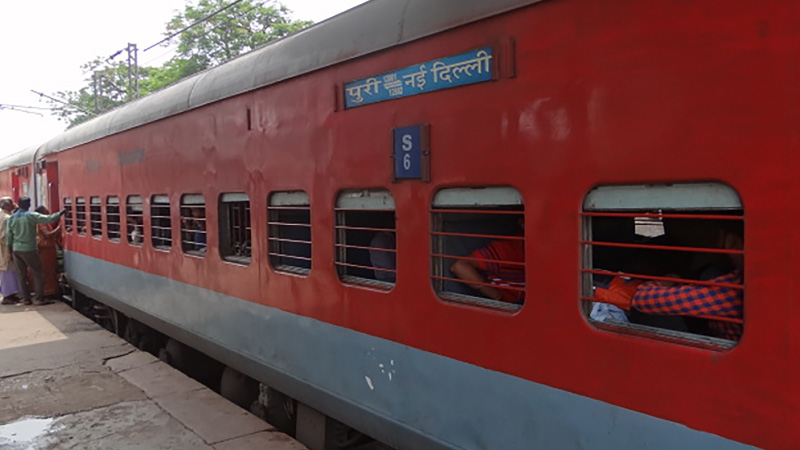 Those in favor of the town's name to be changed to evoke Shastri, who once lived close to Ramnagar near Varanasi, have not fallen silent. They have angrily flooded the Twitter handle of Suresh Prabhu, considered one of the most amiable Railway ministers, whose decision has given the sleepy town on the banks of the Ganga a new name without meaning.
Life, meanwhile, changes by the hour at the Mughal Sarai station, located on the edge of the nondescript town whose only landmark has always revolved around a 10-km radius crisscrossing with iron tracks handling 75 trains a day.
Every day, an estimated 500,000 passengers traveling through this 110-year-old junction find a tinge of Indian history on the rails in Mughal Sarai, one of the country's rare film-noir-lit stations.
Mughal Sarai – history on the rails
On a balmy Saturday in June, even as trains moved in and out of Mughal Sarai, hundreds of Kanwarias — ardent devotees of Lord Shiva — insufficiently dressed for the outdoors in their orange tees and shorts, filled the station with their devout cries. Some filled the toilets, others played cards and opened food packets. Nearby, children played a game of I-Spy while students on way to college after summer holidays sat on wooden chairs to enjoy unlimited, free wi-fi facilities and ate egg-smashed soggy buns partially soaked in sugar syrup. There were others, quintessential pan-India travelers, traversing the country by train.
"Only in Mughal Sarai you really get a glimpse of the country, you can feel how big is India from North to South, East to West," says PK Pandey, station superintendent at Mughal Sarai. He lives close to a track overlooking his office quarters. There is nothing beyond the railway station in his life, except an ancient temple of Ma Kali, the goddess of destruction.
Pandey remembers how the leafy neighborhood was built by British engineers mainly for railway employees, all Anglo-Indians. But they all left after India gained independence, thanks to easy residency permits in the United Kingdom and New Zealand. Almost all Railway quarters in Mughal Sarai are small houses with high curved ceilings, slanting roofs and chimneys. Else, the city has a magnificent church and the Baklay Gymkhana constructed in 1925.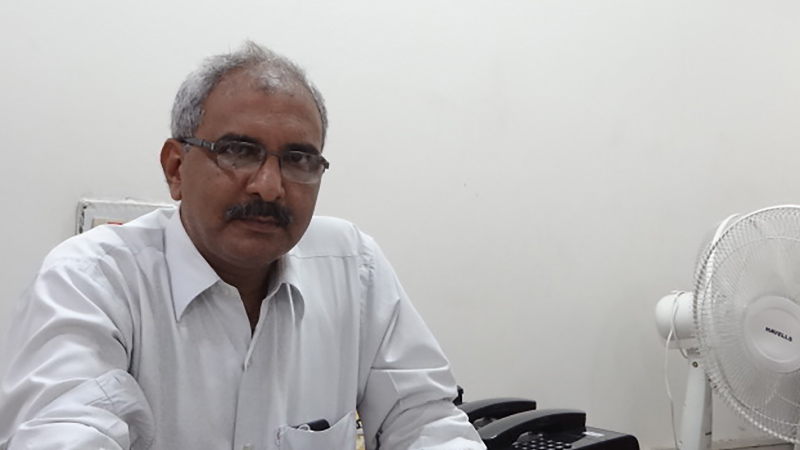 Pandey sipped coffee and gave instructions to subordinates to solve some mechanical problem of the Puri-Delhi Express stationed in Platform number 2. Many disembarked for water and food, several passengers remained in deep conversations, turning their heads to face each other for topics ranging from cow politics to growing unemployment.
Ashok Mishra, a sari supplier and Flipkart customer, walked into the station with a bag of saris to someone on the train. He laughed when asked about life in Mughal Sarai. "Small businesses eventually growing big, the town will have its first mall this Diwali," he quips. Mishra — he shuttles between Mughal Sarai and Varanasi — has an old copy of the Mughal Sarai station guidebook, which details Mughal Sarai's itineraries mile by mile.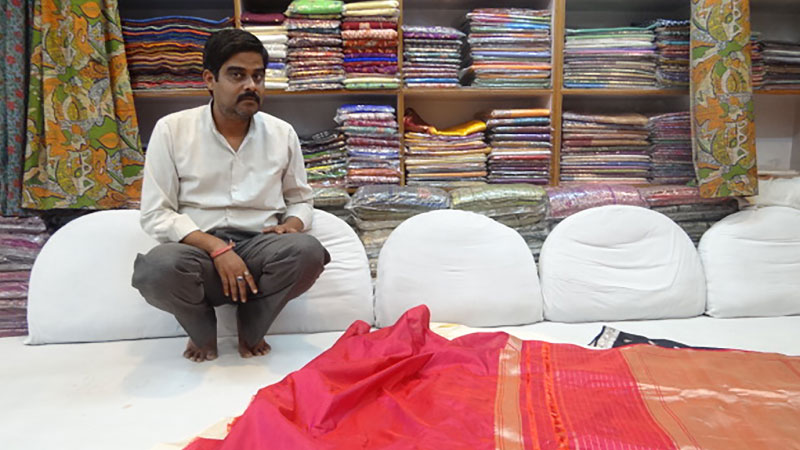 He remembers how the East India Railway Company started connecting Delhi and Howrah from the mid-19th century and, in 1862, the railway tracks eventually crossed Mughal Sarai and reached the western bank of the Yamuna. Four years later, the through link to Delhi was established. A year later, in 1887, the Dufferin Bridge across the Ganga was opened, connecting Mughal Sarai with Varanasi. And finally, the Grand Chord was commissioned in 1906. The Gaya-Mughal Sarai sector was electrified in 1961-63 and the Mughal Sarai yard was electrified in 1963-65. A huge number of passenger and goods trains passed through Mughal Sarai, turning its 12.5-km marshaling yard into the largest in Asia. "Once the yard handled 5,000 wagons a day though the number reduced after the Railways stopped piecemeal loading," adds Mishra.
No wonder the railway station and its yards became the most talking point in the town.
A big change is sweeping India's small towns
Agrees Mahadev Kumar, a B Com student. His parents would routinely take him to a handful of shops in the town from where the family would complete their purchases during opening sessions in schools, also festive sessions. "The world has now come to my doorstep and every month I keep ordering something or the other. So much that my parents get upset," he says.
Kumar calls it the change that is sweeping all small towns in India. It's a reflection of a changing mindset of those aspiring to sync with the world.
It is not immediately known whether the iconic design of the station, which opens up a gateway to the much-popular Varanasi across the Ganga, would be given a modern makeover. But there are high chances that bright lights, stainless steel and clear glass panels would supplant the soft lightning and dark colors that were the defining elements of the century-old station. Concrete walls around stairwells would be replaced with glass and steel, anti-slip flooring would be put in escalators that will come up. "It will just feel good," he said.
He says the change of the name of the station, whenever it happens, marks a striking departure of norms for Mughal Sarai. "People will stop thinking about the station and think more about the city," he says. He is not worried about the government's decision that is already eliciting pointed critiques from some quarters.
Kumar's generation is already keen to change the From the old Mughal Sarai to the new Deendayal Upadhyaya City, happy modern facilities pushed by e-commerce companies have helped the town grow into a city, out of its slumber.
Ashutosh Seth, a young student who claims he checks rates on Flipkart ten times a day, says Mughal Sarai means nothing to him barring the station and the Chandasi coal mandi located on the outskirts of the city. "Is anyone worried about Mughal Sarai, is anyone thinking about Mughal Sarai? I do not think so," he says. "The name of the station has changed, actually they have renamed the city, automatically the name of the station has changed. But if the city's name has changed, I have a feeling the government must have some plans to turn it into a modern city, make it popular like Varanasi."
Seth says he will be happy when it happens. For everything, there is Flipkart, the rest he gets from the local shops. "I am not planning to stay in this city, I have plans to shift to Delhi for higher studies, even Varanasi," he says.
But he also says he will be happy if some changes happen and makes the city trendy. Only a station and coal yard is not enough for people to visit Mughal Sarai, Seth appears confident.
A new name, a new life
"Mughal Sarai had no meaning. A bustling station. The new name will give the city a new life," says Ashish Kumar, an employee of HDFC Bank. Such was the slumber in Mughal Sarai that barring the trains and its passengers, very few delved into its history. It was in Mughal Sarai, near a wagon yard near the station on February 11, 1968, that Upadhyaya's body was found near pole number 36 at the western end of platform number 1. The GRP had deemed it as abandoned. It was only after the then Nagar Sanghchalak of the Rashtriya Swayamsevak Sangh (RSS) — late Gurubaksh Kapahi — identified the body that people came to know of Upadhyaya's death.
A court ruling three years later said that a gang of robbers had targeted passengers in a moving train and Upadhyaya was travelling in it to Patna from Lucknow. When Upadhyaya tried to stop the robbers, they threw him out of the train and he died. The CBI agreed to the theory of the cops. Last year, Upadhyaya's nephews demanded the government declassify files related to Upadhyaya's mysterious death, suggesting it was a political murder.
Interestingly, there are several conspiracy theories about Upadhyaya's death. Balraj Madhok, another of the Jan Sangh's founding members, has consistently maintained that Upadhyaya's death was a murder, not an accident. "But life and politics both moved on, no one remembered the incident, probably no one wishes to remember it. Now the city will get a 21st century look," says Kumar.
Kumar sees changes around him happening, slowly, yet steadily. Young girls are ordering lipsticks, boys goggles and tees, and men the house solar panels to cut down electricity consumption.
"E-commerce has helped the world enter our living rooms, effecting a mindset change," he says.
Look across the river, a sea change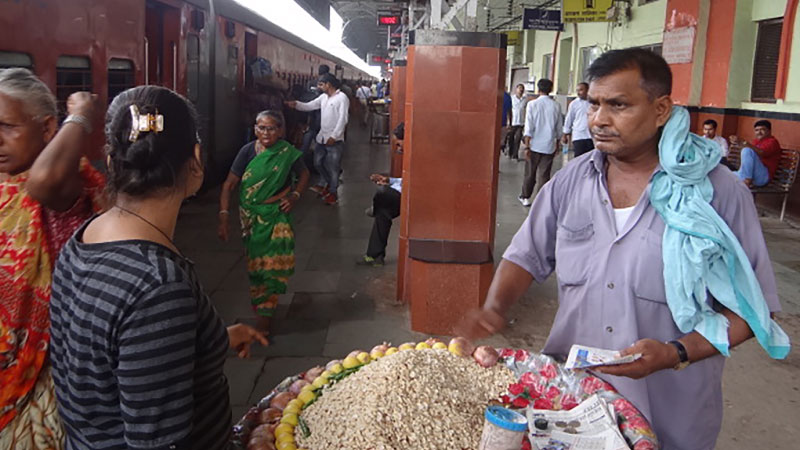 At the railway station, Pramod Pradhan, who has been selling fried peanuts for over two decades, is not liking the change. Once passengers would eat food cooked on platforms, buy nuts from him, and fill their bottles with water from platform taps. Now, bottled water from the railway canteen is the staple drink along with fruit juices. Nothing is cooked on the platform where fast food counters offer food in 300 seconds. The coolies have all but disappeared. The new breed of porters carry luggage in tug carts.
"So what difference does it make if the name changes, the mentality of the passenger has changed already," says Pradhan. His sales, as expected, are dwindling as finicky passengers avoid eatables sold in the open.
Like the small packets of salt he offers with packets of peanuts, Pradhan, however, adds some into the conversation. "Who wants a town, or a city, to be known only as a railway station?" he asks. "Look at next-door Varanasi that draws thousands of tourists. Everyone looks at one side of the river."
Once the rail system's performance was the focus in Mughal Sarai, everyone talked about the station and nothing else. Now, the new name will — hopefully — change some of the city's aesthetics. But historic preservationists and transit historians have their own critiques, saying the new name will compromise the distinctive design that emerged from years of train movement in this iconic station and it should have been left untouched.
Mughal Sarai fades into the sunset
"What difference will a name bring to this place, why delete the historical importance of Mughal Sarai?" asks Ashok Chaturvedi, a government employee on the verge of retirement.
"We were taught about trains at school and so it's always been an interest of mine, the sound of the steam and the shape of the trains that are just unlike the trains of today."
Chaturvedi, however, maintains that a new name could bring some push from the government, missing for ages in Mughal Sarai. "Let's hope the city gets a facelift," he says. "Every generation has the impulse to make it brighter, but it should not be making a shopping mall next to the station."
His two sons, Amitabh and Abhishek, think differently. For them, the station meant nothing. It still means nothing. "We spend more time in Varanasi; many of our friends have shifted there and hardly come to Mughal Sarai. There's nothing unique in this city that they miss," says Abhishek. 
"Things we miss we get from Flipkart. That is my new world," says Amitabh. Else, there is only the Mughal Sarai station, soon to be renamed Deendayal Upadhyaya Junction. 
---
Shantanu Guha Ray is a journalist based in New Delhi
Photographs by the author
Customer data analysis by Prasanthi R, Nipun Sharma, Nitin B and Vijay Jayanti